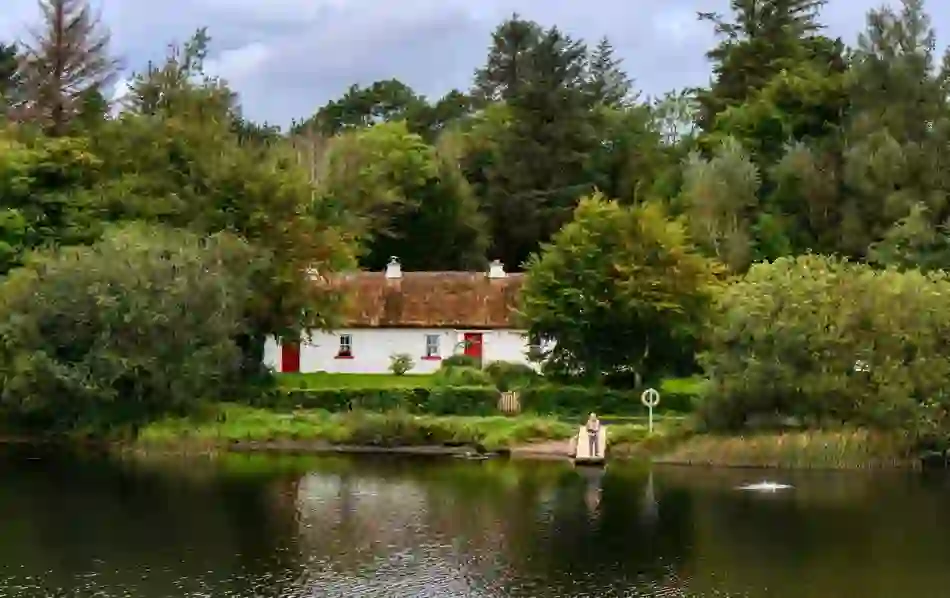 A perfect place to stay: the thatched cottage in Ireland
The thatched cottage is one of the most iconic symbols of Ireland – a living tradition that can be found tucked into the folds of wild Donegal mountains, on the wind-buffeted Wild Atlantic Way coasts and in scenic little towns and villages.
Beautiful to look at, these traditional houses are often just as quaint inside as they are out, with flagstone floors, a large open hearth to gather around and thick whitewashed stone walls. And if you're looking to step into the past and live like a local in rural Ireland, then there's no better place to stay, especially for a romantic getaway. We've picked six to try…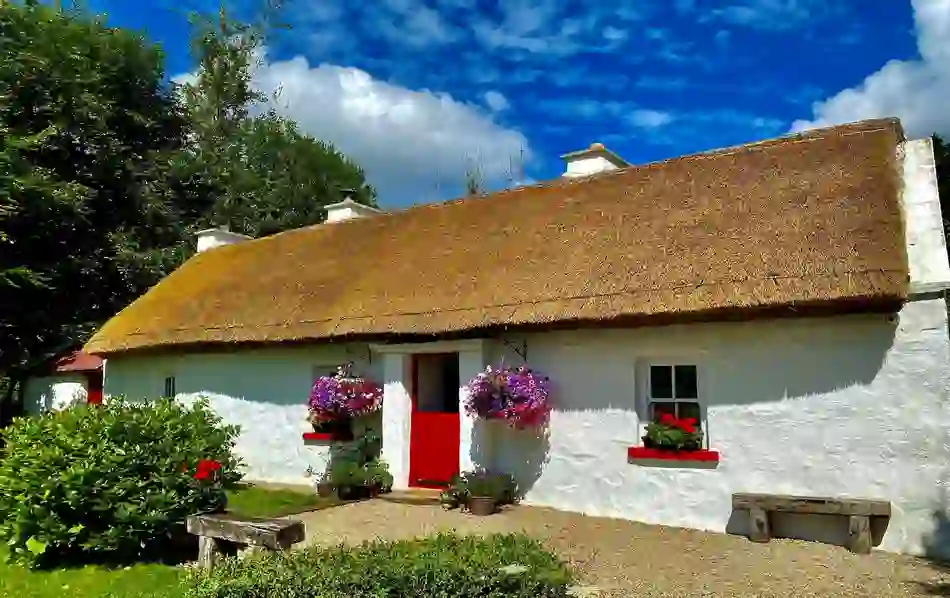 1. Keenaghan Cottage, County Fermanagh
It's hard to imagine a more idyllic location for a cottage than Keenaghan Cottage in County Fermanagh. Here you'll find nature, relaxation and beauty all combine to create a holiday haven that reflects a bygone way of life.
Set on the edge of the tranquil Lough Keenagh, this cottage dates from the 1800s and is perfect for keen fly fishers, but even if you're not into casting lines into the still waters, you can still enjoy sublime natural surrounds that are home to deer, badgers, foxes, owls and buzzards.
Fancy venturing further? You're perfectly placed to access the very best of both County Donegal and the Fermanagh Lakelands as they're both only a short drive away. No wonder it was the winner of the Best Self-Catering Awards in 2022 for Tourism Northern Ireland!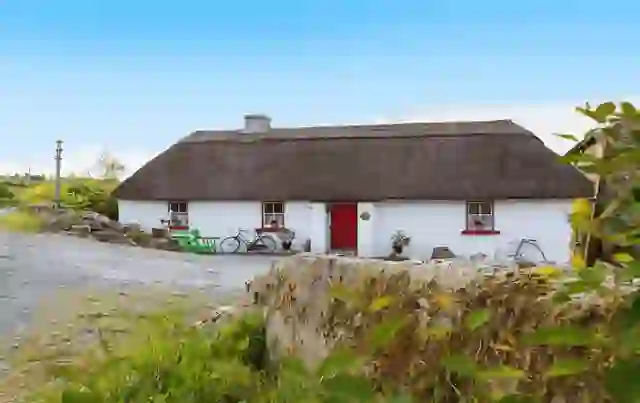 2. Nanny Murphy's, County Longford
Step inside super-pretty Nanny Murphy's in County Longford and you can instantly feel the past wrap itself around you. This cottage loads on the tradition, culture and heritage that Irish thatched cottages are synonymous with.
There's a stove fireplace (perfect for gathering around at night), a drop-leaf sliding dining table (which can be pushed aside to create a bit of space for an Irish dance!), exposed beams, curved cob ceilings and traditional trinkets, all contained within 24-inch thick mud and straw walls.
Best of all, the host is available for tours on request so you can find out first-hand about the cottage's history as well as traditional Irish farming implements and even a demonstration of the bodhrán.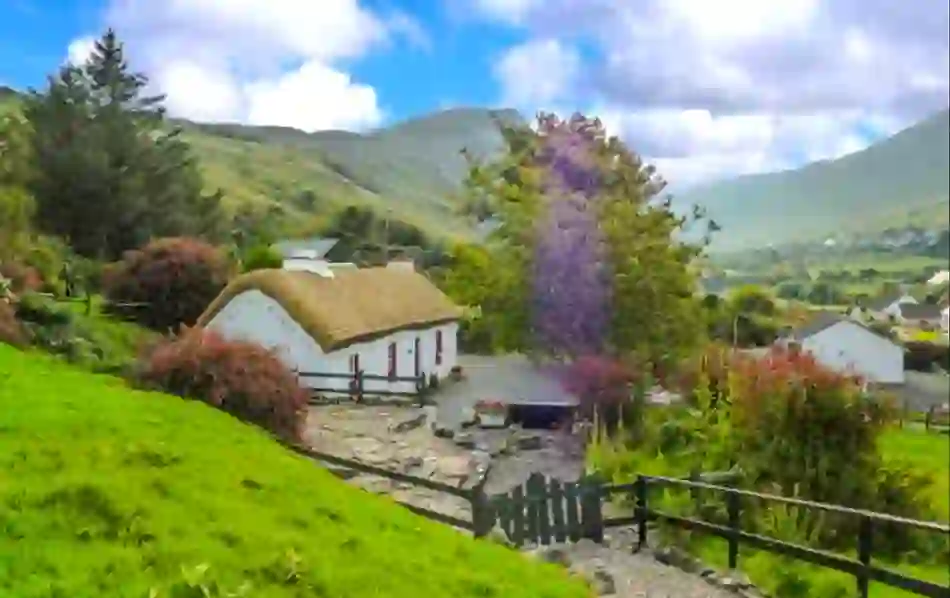 3. Granny Kates, Ardara, County Donegal
Surrounded by the kind of wild and beautiful landscape that makes Donegal one of the best destinations to visit on the island of Ireland, Granny Kates is a gloriously remote retreat with views that stretch down over the spectacular Glengesh Pass.
Inside, cosy nights can be spent next to roaring fires, but by day you can explore the best of what Donegal has to offer, including the majestic Slieve League Cliffs, the Blue Flag beach at Nairn, and the local village of Ardara, with its traditional pubs and local craft shops.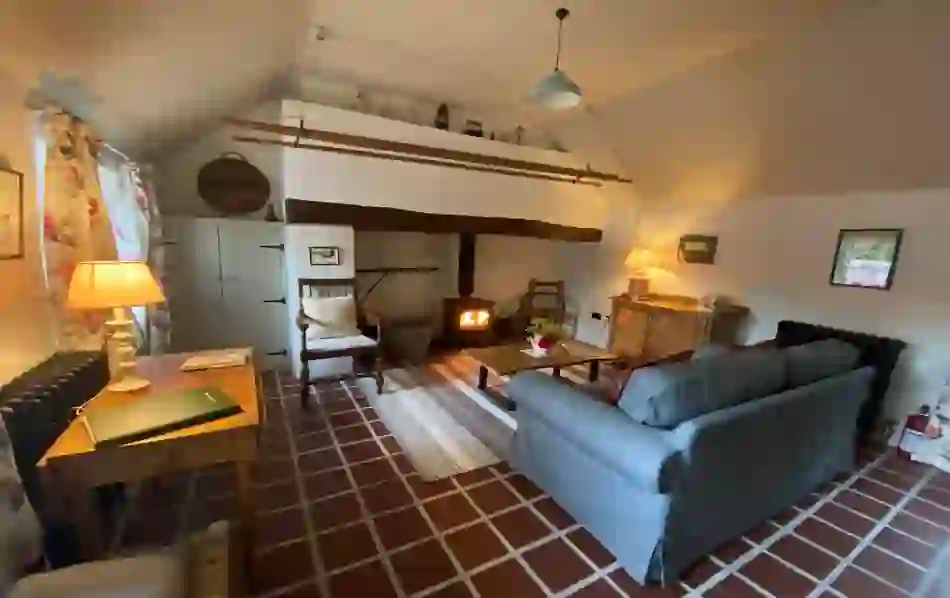 4. Kilkee Cottage, County Cork
Beautifully restored by the Irish Landmark Trust, this early 19th century cottage in County Cork has an elegance about it that you don't usually get in thatched cottages. Inside, the living space is charming with a mix of modern comforts and rich historic character – a perfect retreat after a day spent walking the nearby Galtee Mountains, the Doneraile Estate and the Golden Vale.
If it's culture and heritage you're after, then you're in luck – the heritage town of Youghal is about 45 minutes away from the cottage, while the stunning Lismore Castle with its beautiful gardens is a 35-minute drive.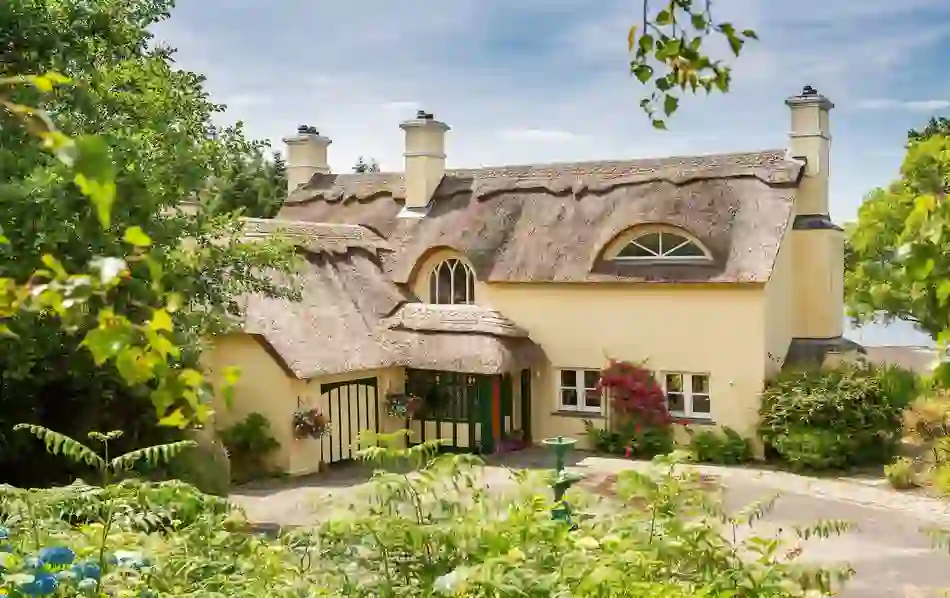 5. Little Hay Cottage at Sheen Falls Lodge, County Kerry
Fancy a bit of five-star luxury with your thatched cottage? Look no further than Sheen Falls Lodge and the super-cute Little Hay in County Kerry. Like something out of a fairy tale, Little Hay packs on the charm – there's a private garden encircled by trees and a beautiful setting by the shores of Kenmare Lake. Inside, the cottage is light, bright, modern and luxurious.
Yes, there are traditional touches here and there, such as the range cooker, but there are also marble en-suite bathrooms, a sun lounge and terrace and lovely balconies off both bedrooms. If you can bear to drag yourself away, you'll find yourself amongst some of the most spectacular scenery on the island of Ireland.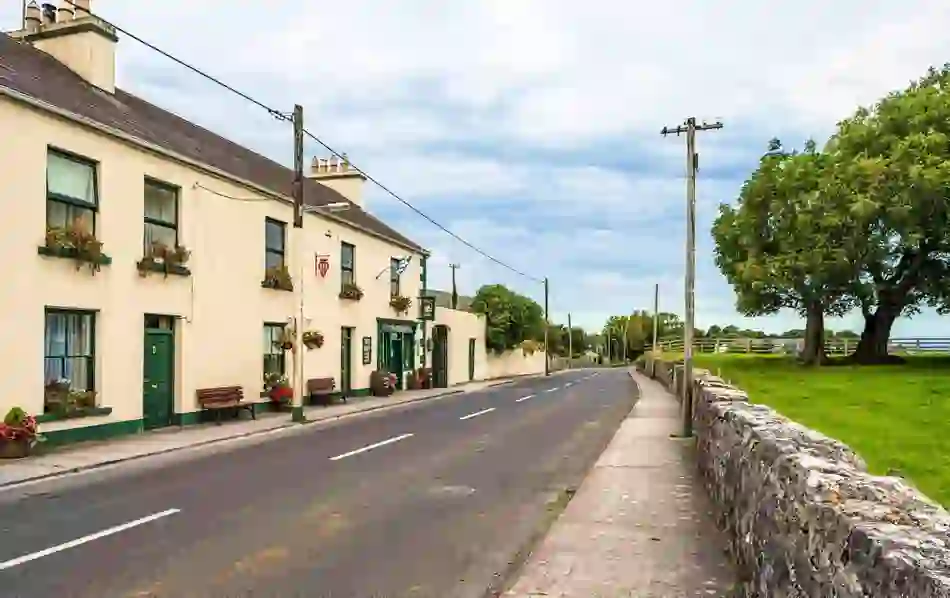 6. Wild Burren Cottages, County Clare
The Burren is truly one of Ireland's most intriguing destinations, with its unusual stony grey, rocky limestone landscape that's dotted with wildflowers and fringed by beautiful sandy beaches. And in an area rich with tradition, it seems only fitting to opt for a quaint little thatched cottage in County Clare as your sanctuary after a day of exploring.
Set within Ballyvaughan, one of the area's prettiest villages and a place with great pubs and traditional music sessions, these two cottages are picture-perfect places to stay.