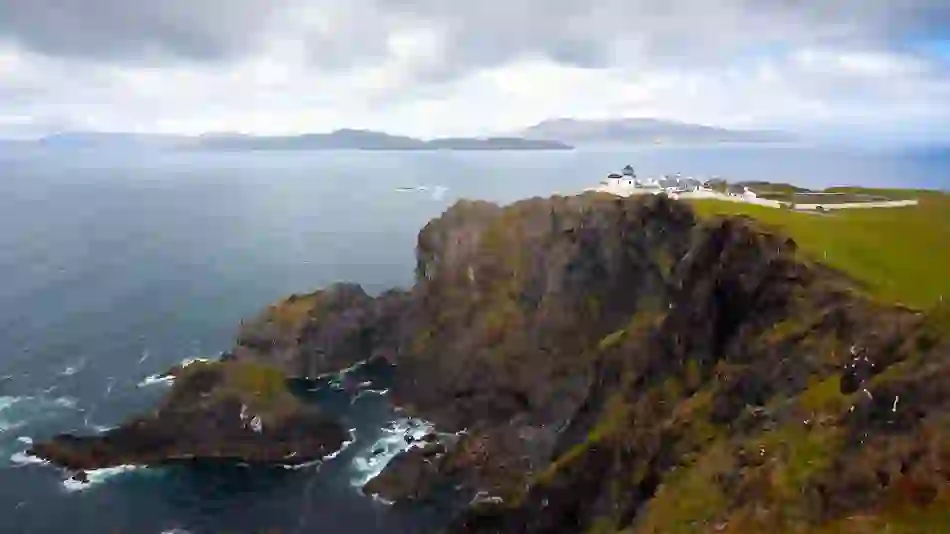 Ireland's unique accommodation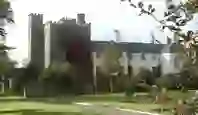 1. Barberstown Castle, County Kildare
Built in the 13th century, Barberstown Castle has been welcoming visitors for over 700 years — even once transforming into the home of Eric Clapton. Voted the Best Historic Hotel of Europe, roaring open fires and delectable dinners await any visitor.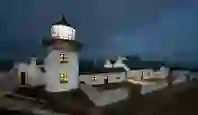 2. Clare Island Lighthouse, County Mayo
One of the most exclusive spots in Ireland, it's impossible to hold on to your cares when the salt-slicked wind sweeps in from the Atlantic Ocean at Clare Island Lighthouse. It's one of the island's greatest escapes.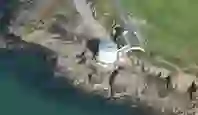 3. Martello Tower, County Dublin
Built in 1804, this Martello Tower benefits from unparalleled views of Dublin Bay. This quirky, round tower offers a truly unique self-catering experience for those who want to experience a more "rounded" accommodation option.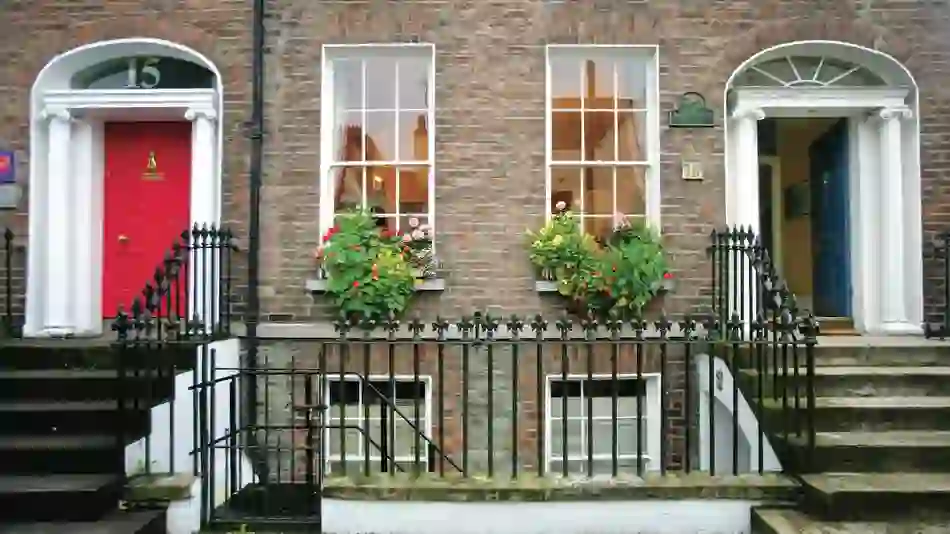 4. The Merchant's House, Derry~Londonderry
An award-winning, restored Georgian house in the heart of Derry~Londonderry, in The Merchant's House you can chow down on some locally produced jams and yogurts, relax in the reading room or take advantage of the location and go on a sightseeing stroll through the city.
5. Portsalon Luxury Camping, County Donegal
With wood-burning stoves and space for up to six people, the yurts at Portsalon Luxury Camping are a world away from your typical tent. Take in views of Knockalla Mountain and Mulroy Bay from your plush, king-sized bed, as you travel off to the land of nod.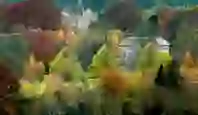 6. Roundwood House, County Laois
Drawing room, library, log fires: oh yes, Roundwood House is for people who know how to spoil themselves. Live like a lord or lady for a night here, where the 18th century beckons from the walled garden, courtyards, and even the menu, packed with delicious local produce.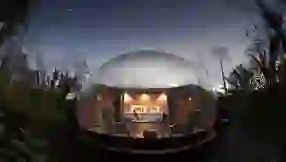 7. Finn Lough, County Fermanagh
The Bubble Domes at Finn Lough aren't your typical retreat. With nothing but transparent walls between you, the forest, and the star-strewn night sky, you are truly at one with nature here – all while snugly tucked up in a four-poster bed.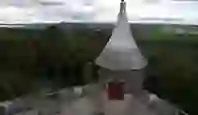 8. Helen's Tower, County Down
The three stone storeys of Helen's Tower could have come straight from the pages of a fairytale. Drink in the panoramic view from the rooftop terrace, or simply set a blaze in the open fireplace and settle down in the reading room with a good book.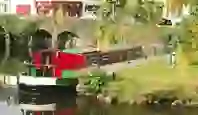 9. Riversdale Barge Holidays, County Leitrim
Wider than a traditional narrowboat, the accommodation onboard a Riverside barge is on the comfortable side of cozy. Explore Ireland's inland waterways, taking in the buzzing life of the River Shannon and Lough Erne as you chug along.