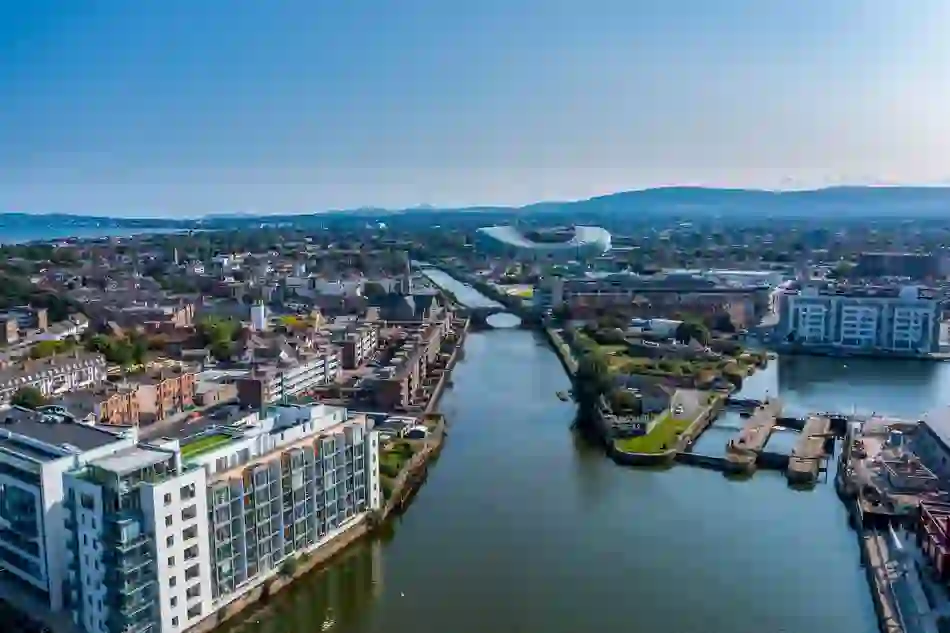 Touchdown Ireland!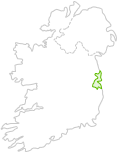 Dublin
Calling all football fans! This is a game you don't want to miss… Notre Dame and Navy go head-to-head in the Aer Lingus College Football Classic in Dublin on August 26, 2023.
These two powerhouse teams are going into battle and thousands of fans are expected to make the trip to the Aviva Stadium in Dublin to lend their support and enjoy what's sure to be an electrifying game between two giants of college football.
Book your travel package now so you don't miss this once-in-a-lifetime experience. You can sign up for updates for single-game tickets now.
The Fighting Irish and the Midshipmen will usher in the second game of the five-game Aer Lingus College Football Classic series. Notre Dame will play its first-ever home game in Ireland against Navy and the excitement is palpable, particularly after a two year pause due to the pandemic.
A global stage
"We're thrilled to be able to provide another opportunity for our team and fans to experience the culture and hospitality of Ireland," said Jack Swarbrick, Director of Athletics, Notre Dame. "Bringing a Notre Dame Football home game atmosphere to Ireland has been a goal of ours and we couldn't be more excited to partner with the Naval Academy to make it happen."
The sentiment is just as strong in the Navy camp, according to Chet Gladchuk, Director of Athletics at the US Naval Academy. "We are very pleased to be returning to the Aviva Stadium in Dublin for the 96th playing of the Navy-Notre Dame game. We look forward to our visit and a competitive contest against Notre Dame in a place that knows no bounds for hospitality."
The teams previously met in Dublin in 2012, with Navy hosting Notre Dame in a sell-out fixture which saw 35,000 US visitors travel to Ireland to watch Navy V Notre Dame.

Did you know?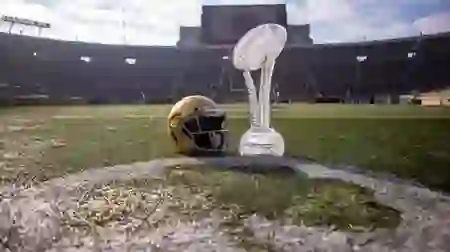 "Bowl game"
The game takes place in the magnificent bowl-shaped Aviva Stadium – home to the Irish Rugby Football Union and the Republic of Ireland national football team, and is Ireland's first and only UEFA Elite Stadium.
It's also a concert venue, and has hosted some of the biggest names in music (including Madonna, Rihanna and Neil Diamond). So with a capacity of 48,000, expect the stadium to be packed with excited football fans on August 26th.
Beyond the stadium
Frequently voted as one of the world's friendliest cities, Dublin will extend a warm welcome to fans traveling to celebrate the big game. Expect all the usual college football fanfare, from marching bands to cheerleaders.
Of course, no football game would be complete without tailgate parties before and after the game – games, music, food, dancing, and maybe a few surprises. Get ready for an epic football weekend!
And when the football is over, it's time to go exploring! Take your time and see what Dublin has to offer. Or go further afield and discover the romantic castles and ancient standing stones of Ireland's Ancient East, the rugged coastline of the Wild Atlantic Way, and the stunning landscapes and vibrant spirit of Northern Ireland.
Top 5 Dublin experiences
Croke Park Stadium: hallowed ground of Ireland's Gaelic games.
Temple Bar: home to cobblestone streets, traditional pubs and live music.
Guinness Storehouse: get the story behind the "black stuff".
Trinity College: home to the legendary Book of Kells.
EPIC The Irish Emigration Museum: world renowned visitor experience exploring Ireland's diaspora.
Get ready for 2024!
Georgia Tech and Florida State University are headed to Ireland in 2024! Travel to Dublin with over 20,000 fans for this highly anticipated clash between two leading US colleges. For the ultimate game week experience book an Official Travel Package now to secure premium game tickets, luxury accommodations, and exciting excursions to enjoy before and after the game at the Aviva Stadium on August 24, 2024.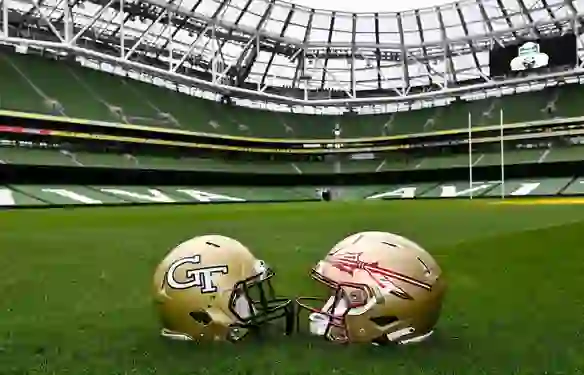 Explore the best of Dublin and beyond
Plan your trip
If you like the sound of premium game tickets, exclusive welcome gathering and luxury accommodation, then you'll love the official Aer Lingus Classic ticket and travel packages.
Book now