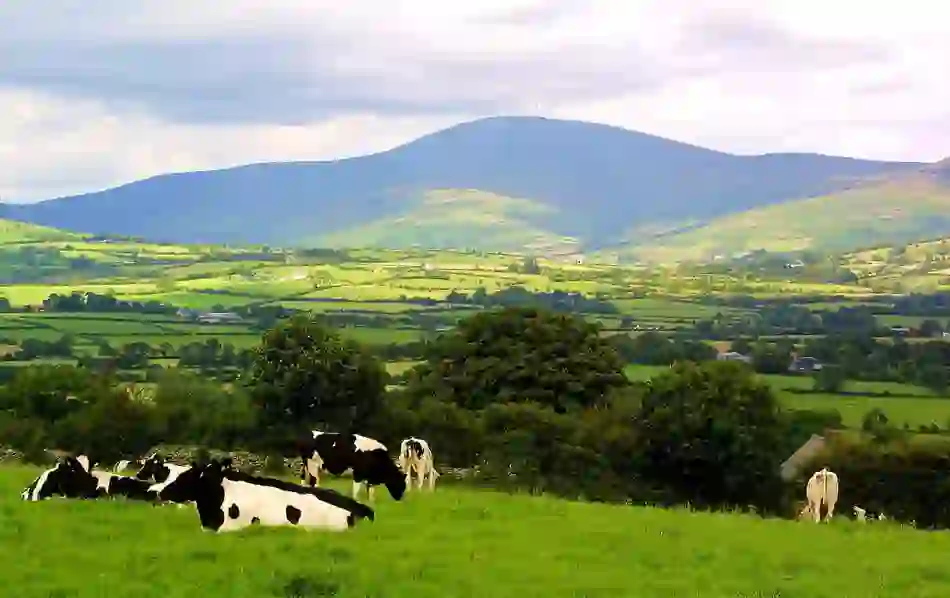 County Carlow
1hr 30mins from Dublin Airport
County Carlow in Ireland's Ancient East is a county of many surprises. This destination of green fields and racing skies is all about the great outdoors, but there's plenty of fun to be had in its big houses and museums, too. Spend some time here and you can enjoy beautiful gardens, ancient monuments, intriguing castles and the lively hub of Carlow town.
Talk of the town
It may not have the hustle and bustle of nearby cities like Waterford and Cork, but Carlow town is a thriving hub with a fascinating history.
Love nature? Head to the Arboretum Inspirational Gardens. Owner and founder Rachel Doyle wanted the gardens to act as a tranquil escape from the worries of everyday life, as well as an inspiration for visitors to create a similar oasis within their own private gardens.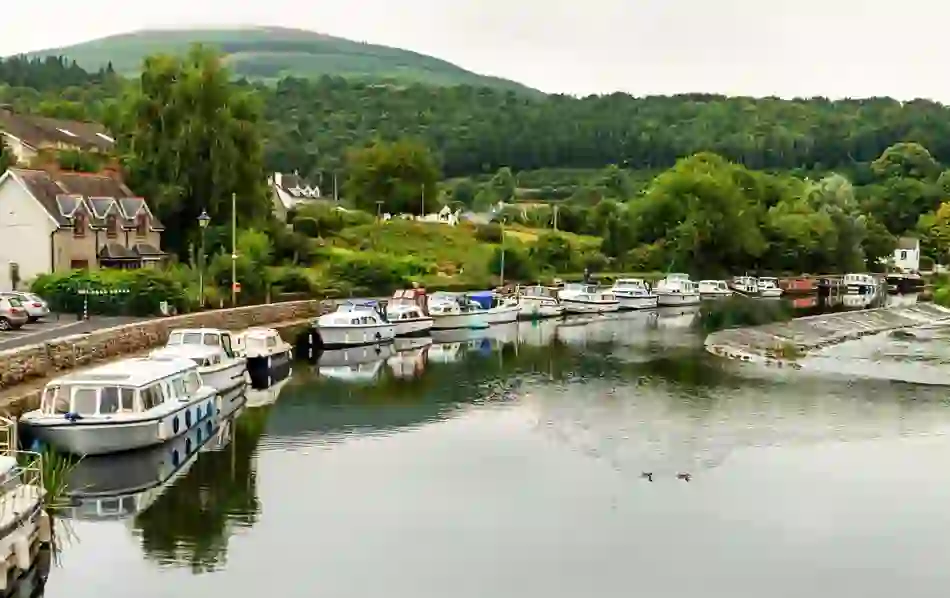 Interested in history? Make your way to the Carlow County Museum, which is home to a 340-million-year-old fossil, a 6 metre Church pulpit and Iron Age beads. For fans of art, try the VISUAL Carlow Centre for Contemporary Art and The George Bernard Shaw Theatre. It's home to local and contemporary art, as well as intimate music gigs, youth theatre and workshops.
And don't miss the Carlow Arts Festival, which takes over the town every June. This multi-disciplinary festival features a mix of local and international talent. It's been going for over 40 years so it must be doing something right!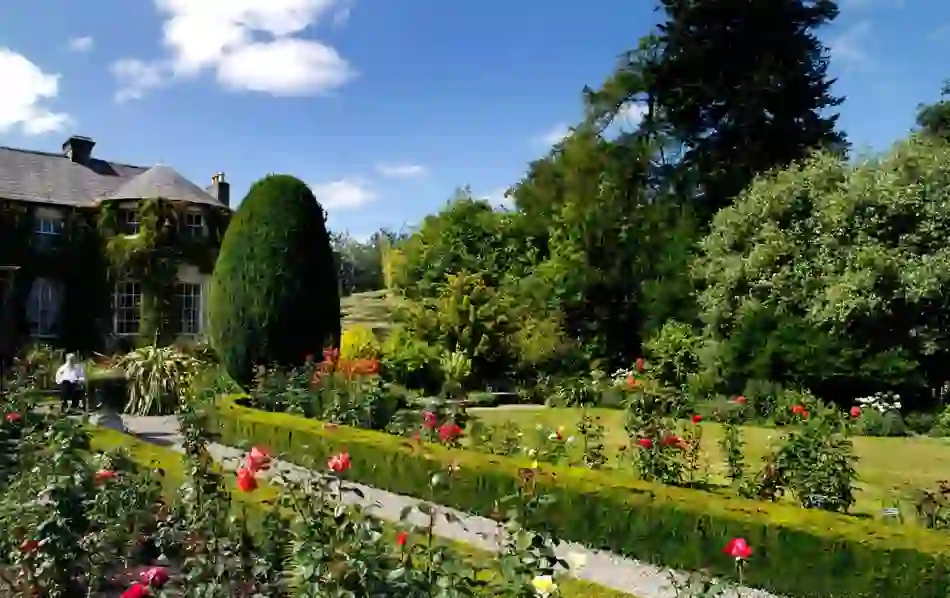 Horticulture heaven
Ireland may have 40 shades of green, but Carlow can cater for 40 shades of green fingers. The Carlow Garden Trail is one of the island's best, while the wild natural-style gardens at Altamont House are home to an explosion of snowdrops every February.
On the 100 acre estate at Altamont, you can see gorgeous horticultural sights in the Arboretum, Bog Garden and River Walk, as well as admire the surrounding backdrop of Mount Leinster and the Wicklow Mountains. You'll pass by trees that were planted back in 1750 and an abundance of roses and wildlife.
In the pretty little village of Clonegall, you can explore the ancient yew tree walk at Huntington Castle, where the ghosts of monks have been known to appear. Then there is the Delta Sensory Garden on the outskirts of Carlow town, a therapeutic and multi-sensory oasis that is accessible for all.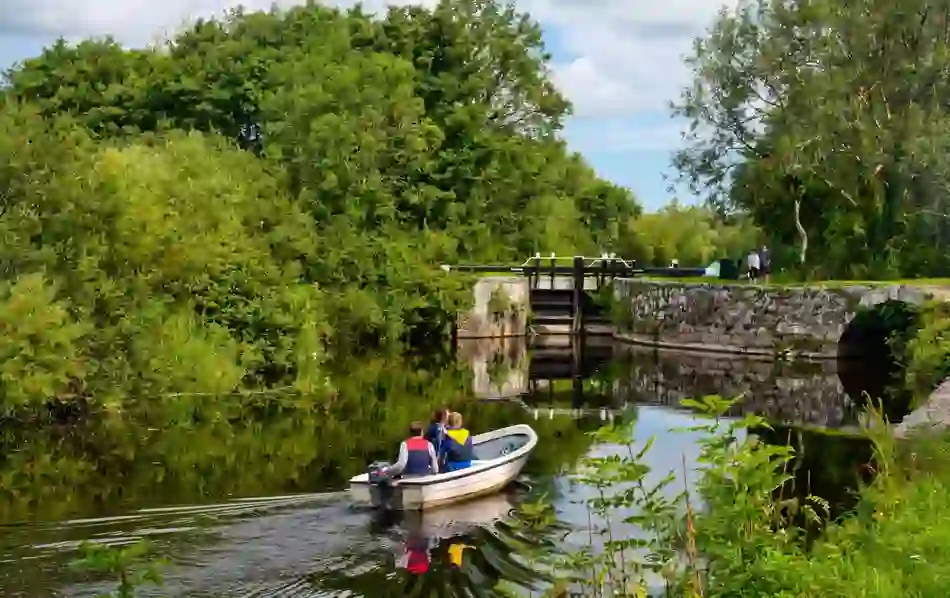 Rivers and mountains
County Carlow is also well known for the beautiful River Barrow. The towpath stretches from Robertstown in County Kildare to St Mullins in County Carlow to an impressive 113km in length.
Slicing through the west of the county on its route towards the southern coast, the Barrow was once crowded with boats ferrying goods and people, but today it's a much quieter affair.
The river is bordered by the husks of old mills and warehouses, and accessorised with Victorian locks and leafy towpaths. Walkers can amble along the towpath, once used for horses pulling barges and goods, and marvel at nearby cattle grazing in fields and charming villages.
If you'd like to explore it closer, you can try a private cruise along the river on an open boat, where you'll sit inches from the waterline. Your guide and skipper will tell you stories of the individuals whose lives revolved around the river.
You can also reach for the sky in County Carlow while exploring the majestic Mount Leinster, the highest peak in the Blackstairs Mountains. You'll often see adrenaline junkies paragliding on the thermals, their colourful paragliding wings bursting like bubblegum when they land on the valley floor.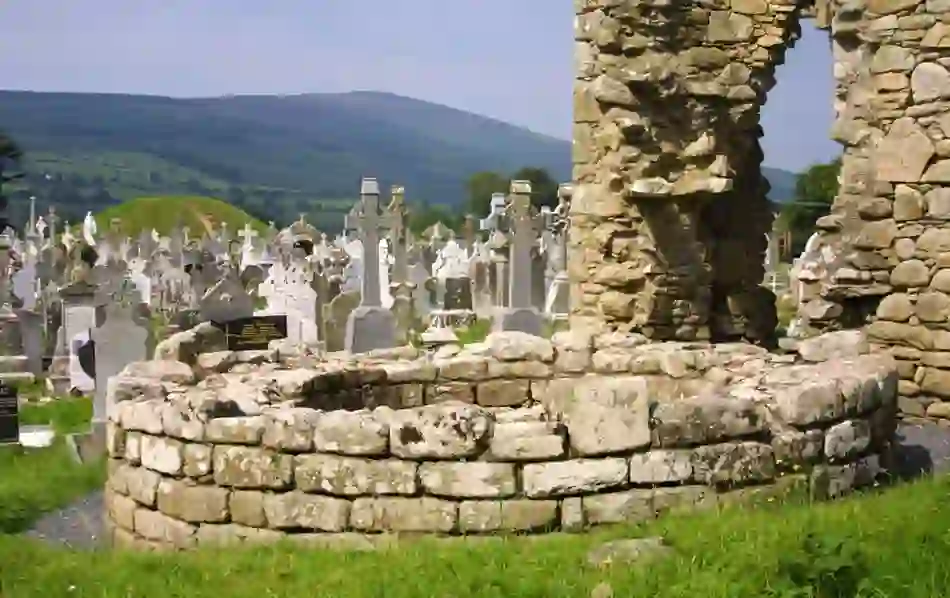 Historic wonders
There's evidence that humans lived here thousands of years ago, and Carlow's countryside is peppered with historic nuggets.
Take Brownshill Dolmen. This megalithic portal tomb is estimated to have been built between 4000 and 3000 BC. Experts believe it was used for religious rituals, but it cannot be said for certain.
In the south of the county, you can explore the 7th century St Mullins monastery, founded by St Moling, a priest born in 614AD. It boasts St Mullins motte (mound), 5 churches, round tower, high cross and holy well. While wandering through here, you may spot that St Moling is buried here along with several ancient Kings of Leinster.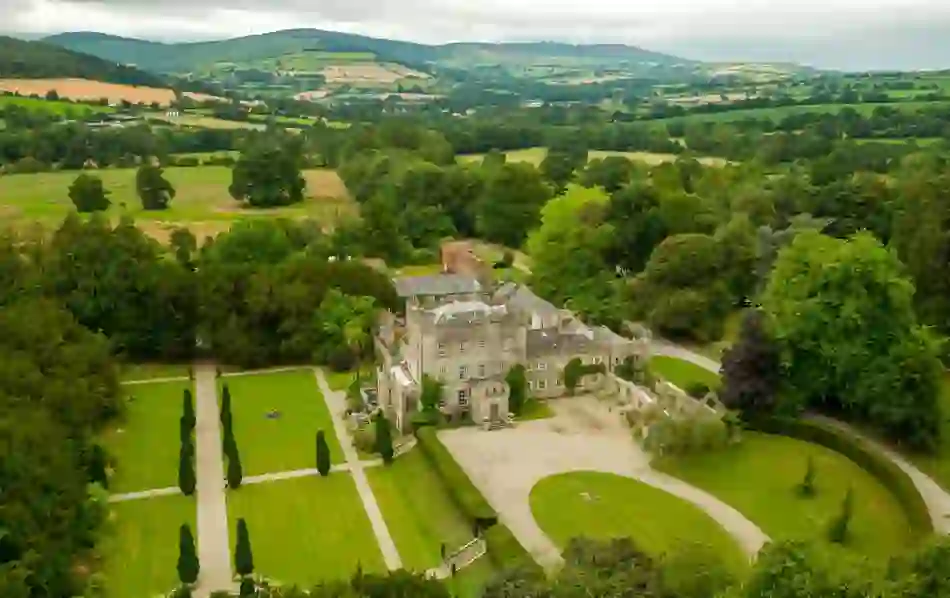 Near the centre of Carlow town, you'll find the 13th century Carlow Castle. Built by the Lord of Leinster somewhere between 1207 and 1213, it was strategically placed next to the river to withstand enemy attacks.
County Carlow is also home to majestic big houses such as Borris House and Duckett's Grove. Borris House is owned by the McMorrough Kavanaghs, and they have remained the ancestral owners of the house since 1731. Duckett's Grove was once owned by the Duckett family, but has since been abandoned due to a terrible fire. Now, legend says its haunted by a banshee, but if you're brave enough, you can tour the peaceful walled gardens which are carefully tended to all year round.
No matter how you choose to explore County Carlow, you're sure to find 40 shades of adventure!
Want to see more?
Here are some great reads to get you started
County Carlow highlights
Don't miss out on these things to see and do