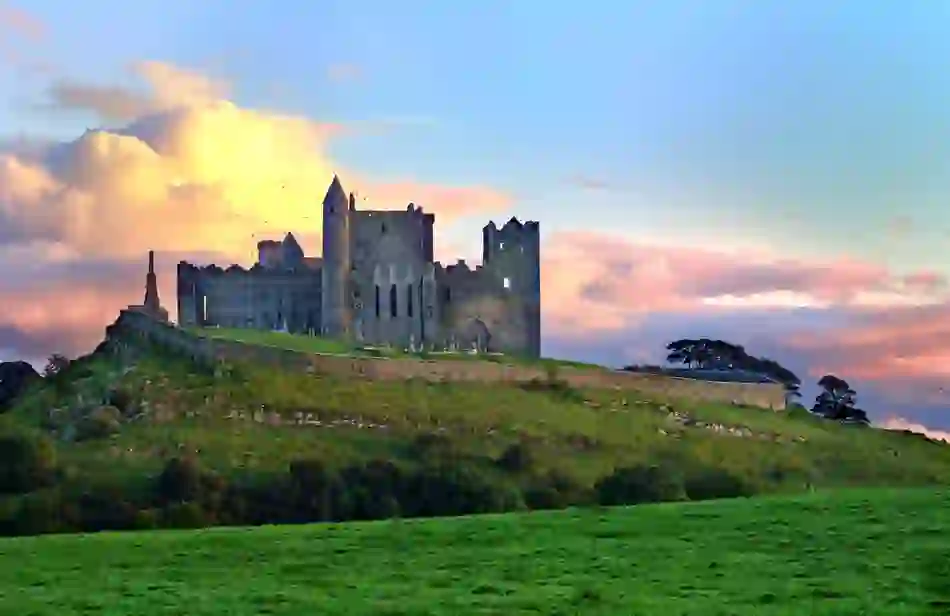 Rock of Cashel
1hr20 mins from Shannon Airport
Ancient kings, patron saints and unparalleled beauty – the Rock of Cashel brings together Ireland's long legacy and trademark stunning scenery.
Silhouetted against the sky, rising above the lush green fields of the surrounding countryside, the Rock is home to over 1,000 years of history, right at the heart of Ireland's Ancient East...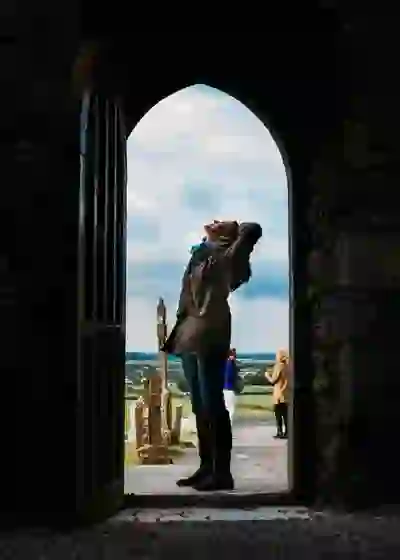 Fit for a king
We should start all the way back in the 5th century, and the Rock's association with Ireland's early Christian heritage, when it was also the Seat of the High Kings of Munster. It's on this spot that St Patrick converted King Aengus to Christianity. Legend has it that during the baptism, St Patrick inadvertently placed his sharp-pointed crosier on the king's foot under the water, causing it to bleed. Thankfully, Aengus believed it to be all part of the ceremony!
Legend has it the devil took a bite from the mountain and spat it back out. It landed in the middle of Tipperary's countryside, and became the Rock of Cashel.

Did you know...
The Eóghanachta clan ruled the region for centuries, but lost possession to the O'Briens in the 10th century under their leader, Brian Boru. And in 1101, his ancestor decided to present the Rock of Cashel to the church as a gift.
We will rock you!
From humble beginnings, the buildings atop the Rock grew over the years to become the complex of interlocking structures that make it such a marvel.
The Rock is home to over 1,000 years of history, and this spectacular group of medieval buildings are brought to life with engaging tour guides and a superb audio-visual exhibition.

Try it...
At its centre is the 13th century cathedral anchoring the Rock, while the 15th century Hall of the Vicars Choral is where laymen once chanted cathedral services – their voices could be heard for miles. In the dark and damp of Cormac's Chapel, 800-year-old frescoes line the archways: gold-headed saints, hands layered over sapphire blue, and robes of blood red strain to be seen against centuries of decay.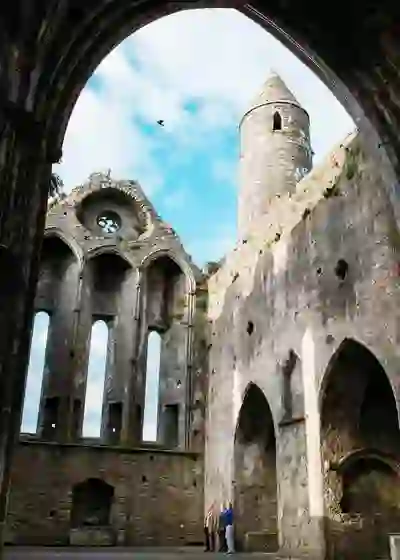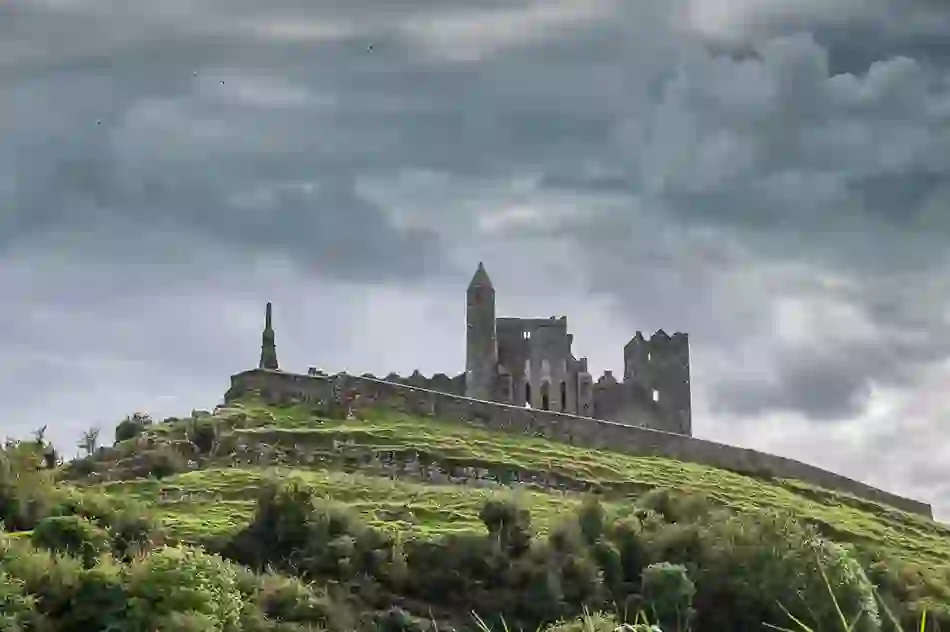 A Viking past
At the back, you'll find a hint towards Ireland's Viking past. A sarcophagus, rumoured to contain the remains of King Cormac's brother Tadhg, is engraved with an elegant carving of two intertwining beasts – a symbol said to invoke blessings for an eternal life.
The round tower, built in 1100 and rising 28 metres above the ground, is said to be the Rock's oldest surviving building. You can no longer climb the tower, but the views around it are simply sublime.
With icons of everlasting life, centuries-old heritage and legacy literally written in stone, is there any doubt that the Rock of Cashel is the ultimate rock star?