When it comes to shopping on the island of Ireland, it's best to think small. All over the island, you'll find a wide range of precious little shops with great selection of craft, fashion and homewares that are the very antithesis of a chain store. And what's best is that you don't need to be near a big city centre to find one.
Great fashion, small store
In Dublin, small boutiques with off-beat labels abound. Try Costume in Castle Market Street, Om Diva on Drury Street and Scout in Essex Street West, Temple Bar for starters. They're ideal for picking up quality brands that will last you years.
For pieces that meld contemporary style with timeless craftsmanship in linen, tweed and wool, pop into Stable of Ireland in the Westbury Mall, and don't miss the beautiful tweed and herringbone coats crafted by The Landskein – you can visit their showroom on Fitzwilliam Street Lower by appointment, or seek them out in stores such as Brown Thomas and Havana.
Belfast is really booming when it comes to shopping, and is a brilliant place to seek out small boutiques with a mix of local and international brands. Pop into Envoy of Belfast for cutting-edge international labels, and take some time to wander around the mini-department store-type surrounds of Peel Fashion Store. You'll find gorgeous linen pieces at Kindred of Ireland, as well as great menswear boutique fashion at Never Never and The Bureau.
Beyond the cities of Dublin and Belfast, things are just as exciting with great little indie stories all over the island. Millars in Connemara, County Galway, is perfect for nabbing some cosy winter wear that's perfect for a Wild Atlantic Way beach walk; Samui in Cork city is great for local and international labels; and The Steensons in Glenarm, County Antrim, is the place to go for gorgeously crafted jewellery.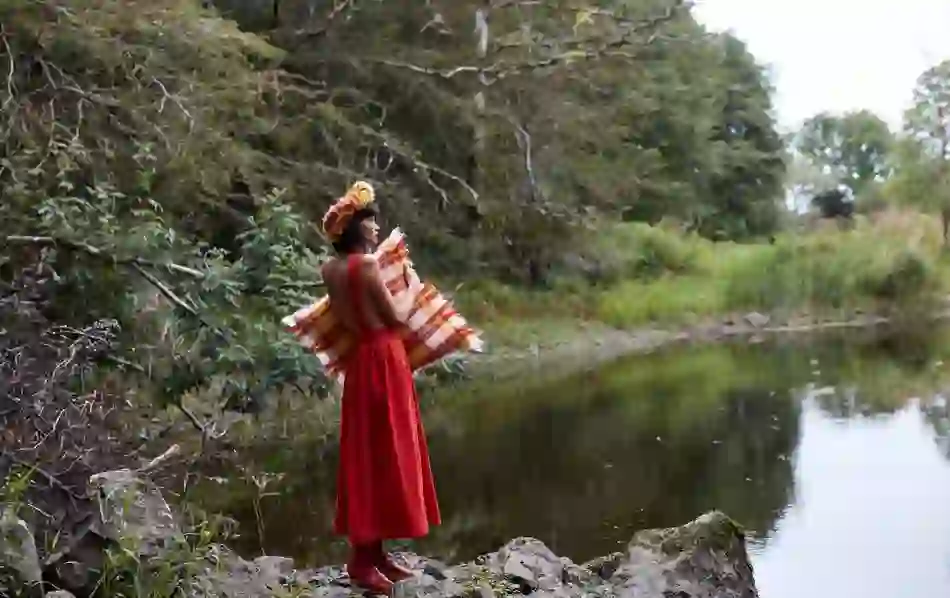 Fashion in Ireland
See why the island of Ireland is an exciting place to be for the fashion conscious
Discover more
Crafts
Craft-wise, there's so much going on all around the island right now, so you won't be stuck for bringing home something special after your trip here. There are amazing ceramic stores and pottery finds to be enjoyed all around.. There are amazing ceramic stores and pottery finds to be enjoyed all around. Ardmore Pottery is a must-visit if you're in County Waterford. As well as their own line of beautiful blue and white pottery, they stock a good range of jewellery, from designers such as Vivien Walsh, and knitwear such as Ireland's Eye Knitwear.
Kinsale is a town that boasts lots of lovely little independent stores, but one of the best is definitely Granny's Bottom Drawer, where you'll find Foxford woollens, pieces from Fermoyle Pottery and body care from seaweed-based brand Hibernicis. In Dingle, County Kerry, you'll find all your heart's desires at the lovely Crinkle store where wooden boards sit next to rare-breed sheepskins and yunomi cups from local potter Daniel Holden.
Keep your eye out for beautiful ceramics all over the island, but especially at Arran Street East in Smithfield in Dublin and Schull in Cork; at Shanagarry Pottery, County Cork and Louis Mulcahy on the Dingle Peninsula. When it comes to linens and woollens, you're definitely in the right place, with gorgeous woollen throws and blankets at John Hanley in Nenagh, County Tipperary; beautifully crafted linens at Thomas Ferguson Irish Linen in Banbridge, County Down; and gorgeous tweeds at Magee of Donegal.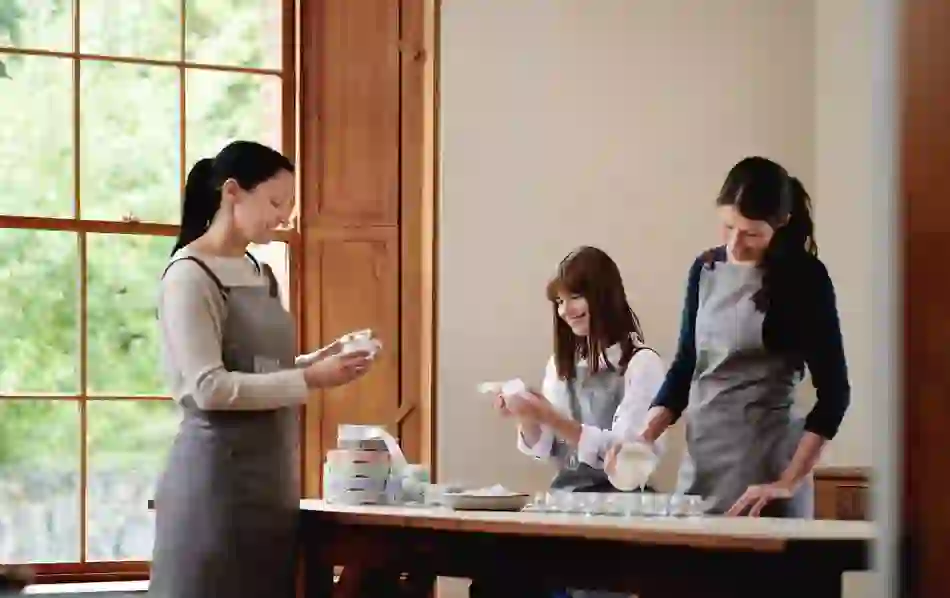 Crafts on the Wild Atlantic Way
Check out these 6 talented craft makers on the Wild Atlantic Way
Discover more
Great markets
Shopping at a market can be one of the most rewarding experiences on the island of Ireland – not only do you get a great selection of handcrafted goods, knick knacks, and local artisan food, but you get to meet the makers, too!
St George's Market in Belfast is open from Friday to Sunday and while it's best known for its delicious produce, on Saturday it boasts a craft and garden market and Sundays are all about antiques.
The Liberty Market in Dublin is an old-school market and probably one of the best-known in Dublin. There are definitely no frills here, but you can bag everything from bargain jewellery to second-hand clothing. There's a good buzz, a lot of chat and it's on Meath Street, which is a real mix of Dublin old and new.
Other great markets include The Lismore Farmers & Craft Market on Sundays in County Waterford; the Workhouse Crafts Fair in Kilkenny city (on the first Sunday of every month), and the Walled City Market in Derry-Londonderry (on the first Saturday of every month).
5 unique Ireland shops
The Friend at Hand, Belfast city
Looking for a rare Irish whiskey? This is the place to come. No matter what your budget, they'll find something special for you to take home.
I am of Ireland, County Waterford
With a beautiful gallery and studio space overlooking the Blackwater valley near the town of Youghal, this is a great spot for picking up gorgeous ceramics, Irish cottage furniture and fine art. It's small but perfectly formed!
Trinity Rare Books, Carrick-on-Shannon
There are lovely bookstores all over the island of Ireland, but Trinity Rare Books is a treasure-trove of first-edition or signed books.
Irish Design Shop, Dublin
Short on time in the city? Stop off at the Irish Design Shop and you'll be able to pick up the perfect gift or souvenir, from gorgeous jewellery to Aran-knit baby booties.
Aunt Sandra's Candy Factory, Belfast
Calling all sweet-toothed types… Aunt Sandra's will knock your sugar-frosted socks off with lollies, chocolates, fudge, jellies and more