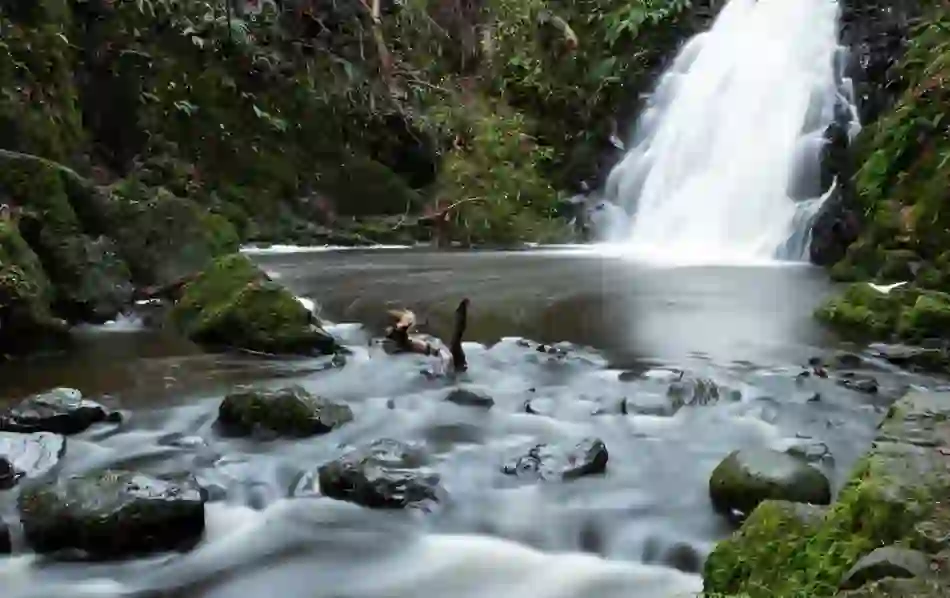 9 secret sights in Ireland with beautiful settings
Whether you're naturally drawn to the road less travelled or just love the idea of unravelling riddles while discovering new places, Ireland has a myriad of mysterious sights in off-grid locations where only the dedicated, curious traveller has ventured before.
Take time to explore these top secret locations in Ireland with their fascinating backstories on your next visit, while they remain obscure and unknown by all but a few intrepid visitors.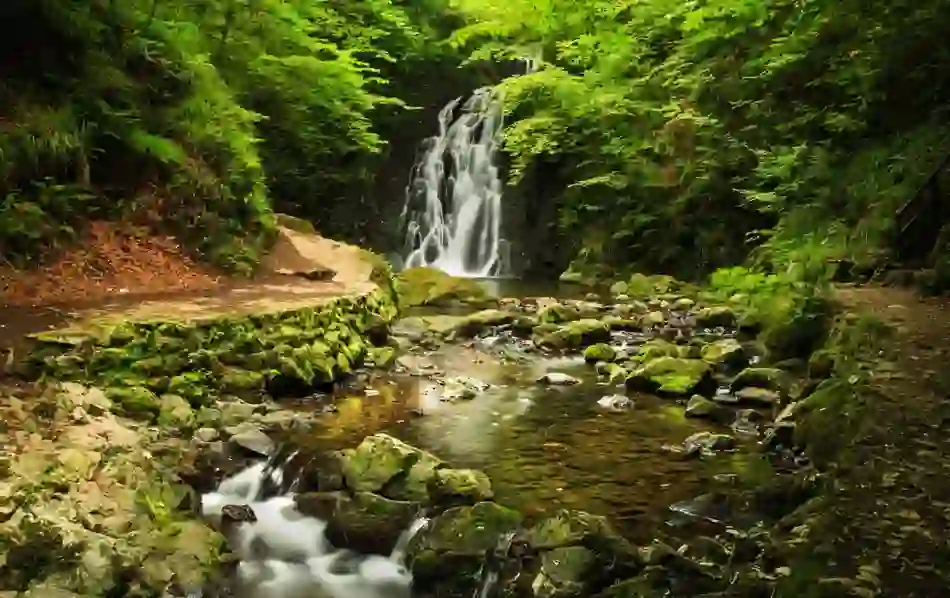 Glenoe Waterfall, County Antrim
This thunderous nine-metre waterfall is just a minor detour from the Antrim coast, yet it falls off radar for most visitors to this spectacular part of Northern Ireland's shoreline. The Village of Gleno, just a twist on a steep hilly road that's lined with heritage whitewashed houses, is a 10-minute walk to the falls – or there is parking on site.
The National Trust owns the land so expect fencing, signage and the multi-level viewing paths to be well maintained. The glen setting, with its tumbling cascades and lush forest backdrop is best captured by camera from the bridge – and leave on the audio for pure Instagram magic.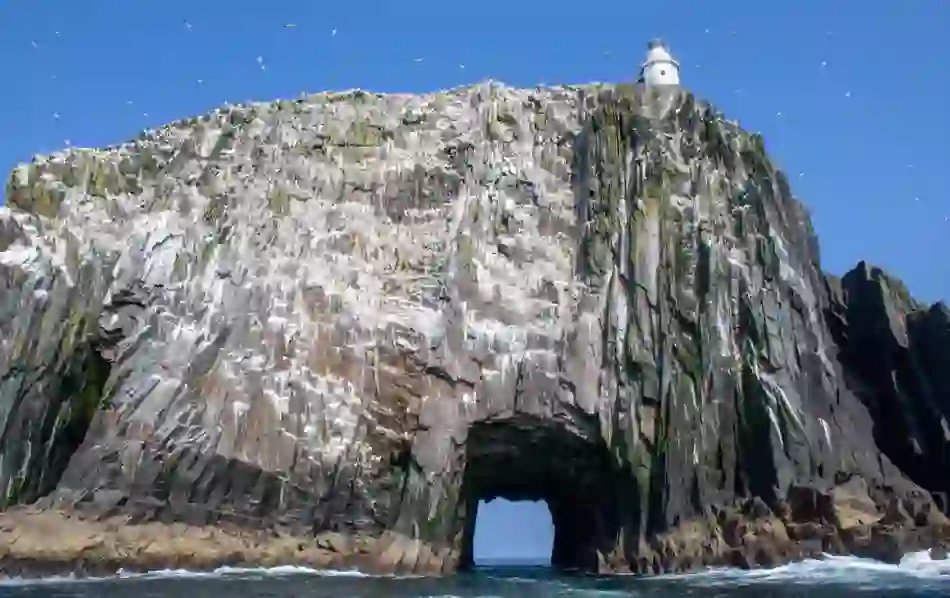 Bull Rock, County Cork
This end-of-world location could be peeled straight out of an intergalactic movie set – and despite its glorious backdrop, it's still an obscure site for most travel guides and visitors to County Cork's scenic peninsulas. Long-abandoned dwellings have almost been absorbed into nature here – reminiscent of the rock-cut architecture of Central Turkey.
A sturdy white lighthouse teeters on top while a giant blow hole or sea arch allows vessels to pass through the island rock – which is known locally as "the entrance to the Underworld". Of course, somewhere as spectacular as this wouldn't be a secret if it was easily accessible – it lies off Dursey Island, and is the most southerly point of Beara Peninsula along the Wild Atlantic Way. Dursey Boat Trips run ferry rides from Garnish Pier in Glengarriff.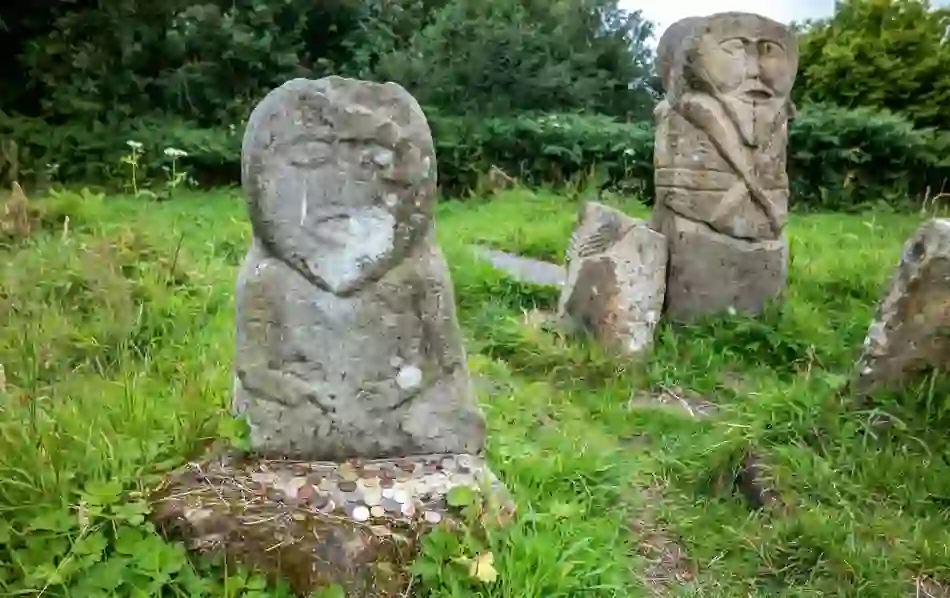 Boa Island, County Fermanagh
Connected by two bridges to the mainland, this little island perched on the northerly tip of Lower Lough Erne in Fermanagh's lush Lakelands – has a strange secret, and it has nothing to do with snakes. Few follow the faded roadside signpost to the overgrown Caldragh Graveyard – where the spirit of druid Ireland is surely waiting by the low hanging hazel and ferns.
Two stone statues with heart-shaped faces stand together here, a few feet high, and stare blankly through the moss-covered setting. The origins of these ancient deities – one with a double head, known as Babhbha (Anglicised as Boa) and the accomplice, Lusty Man, with Norse influences – are shrouded in mystery.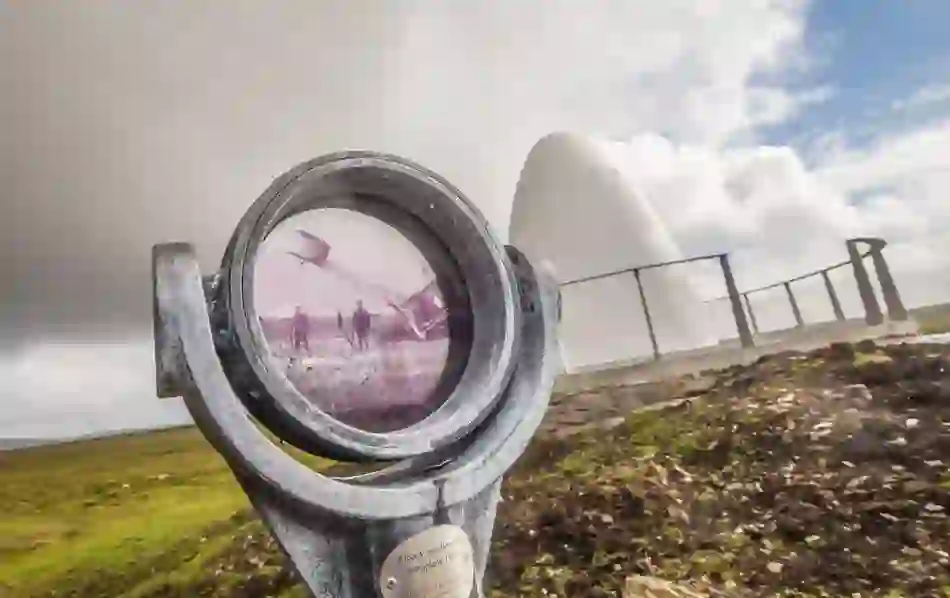 Alcock and Brown monument, Connemara, County Galway
Pioneering pilots John Alcock and Arthur Whitten Brown approached Ireland's western coastline as flying conditions deteriorated on June 15, 1919, shortly before their Vickers Vimy crash landed into a Connemara bog. Despite the undignified arrival, with the aircraft's nose flipped down onto soil and tail up, the two men had secured their place in history books with their first non-stop transatlantic flight from America to Europe over the Atlantic Ocean.
The isolated site is marked with a series of monuments, including an aircraft wing, and forms part of the Derrigimlagh Bog Looped Walk, a 5km-hike around Connemara National Park breathtaking landscape. This is also the site of the famous Marconi wireless station that pioneered the telegram – and both landmarks have "historioscopes" which permit visitors to view key points as they would have looked in the early 20th century.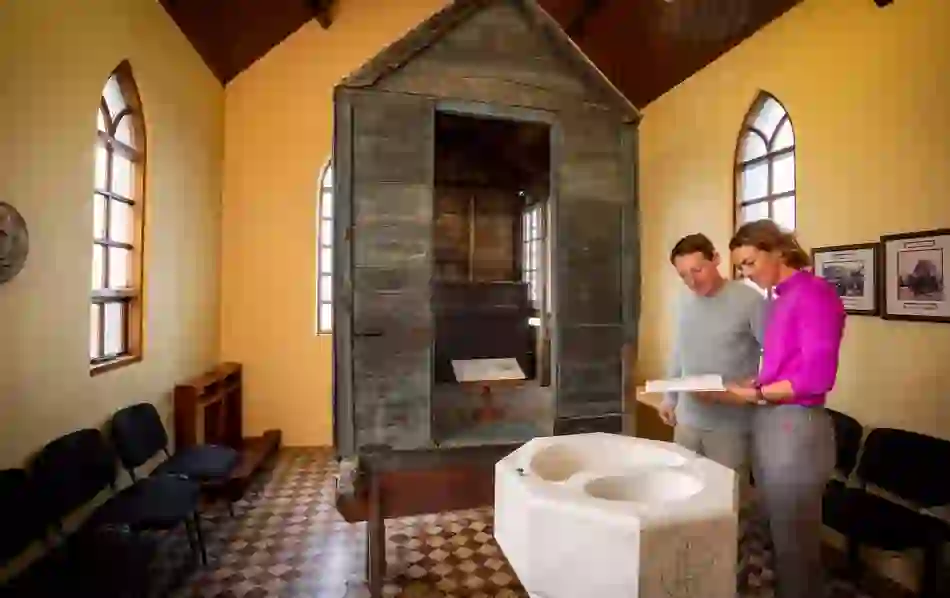 The Little Ark, Loop Head, County Clare
Loop Head is a remote, windswept peninsula that lies west of Kilkee, a Victorian beach resort. The area had a moment of notoriety when it featured in Star Wars: The Last Jedi (2013), but few still venture along it forlornly beautiful coastline. During the 19th century, Fr Michael Meehan arrived in Loop Head to awaken a force in the local community.
At that time, Penal Laws prohibited Catholic sacraments in a church. By 1852 he had enough and commissioned the assembly of a mobile ark for mass. The crowds rallied in support, despite opposition from a landlord, until the priest finally secured construction of a church for his parishioners. Both Father Meehan and his ark are still remembered and available for visits at The Star of The Sea Church, in Kilbaha, Loop Head.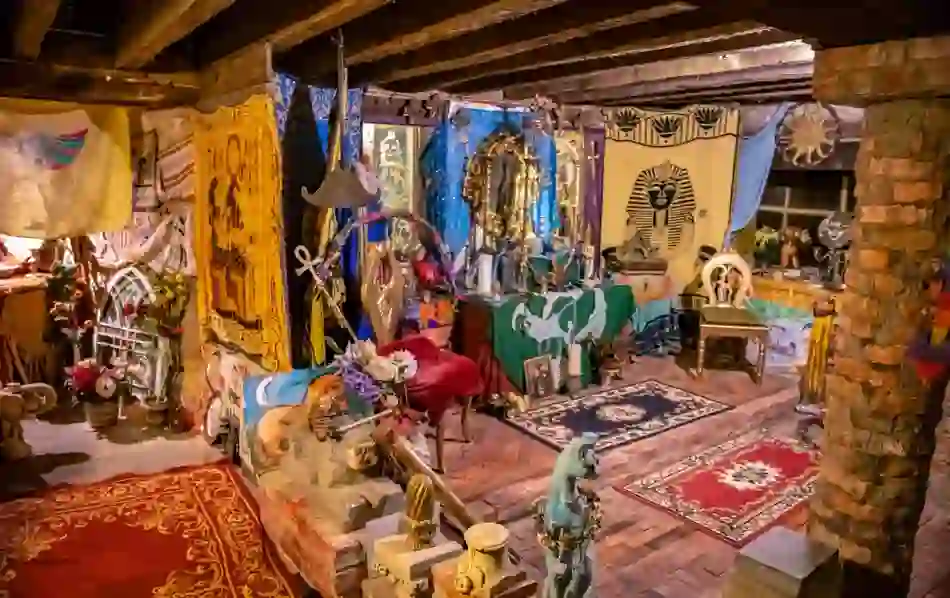 The Temple of Egyptian Goddess Isis, County Carlow
Huntington Castle, a 17th century garrison that was idiosyncratically converted into a quaint, rambling mansion by generations of the same family, might very well have the most incongruous dungeon in Ireland, if not all of Europe. What was once a subterranean strong-room, is now a place of worship for the Egyptian Goddess, Isis. Since the 1970s the dungeon has a main altar which is dedicated to the deity, while others reflect zodiac signs in kaleidoscopic shades of turquoise and deep purple.
The cellar also has the sacred well of St Brigid, while upstairs has its own unique qualities – like a tapestry room and an ancient vine said to be gifted by Anne Boleyn, all of which can be discovered on a fascinating guided tour of the property with the current owner, Alex Durdin Robertston.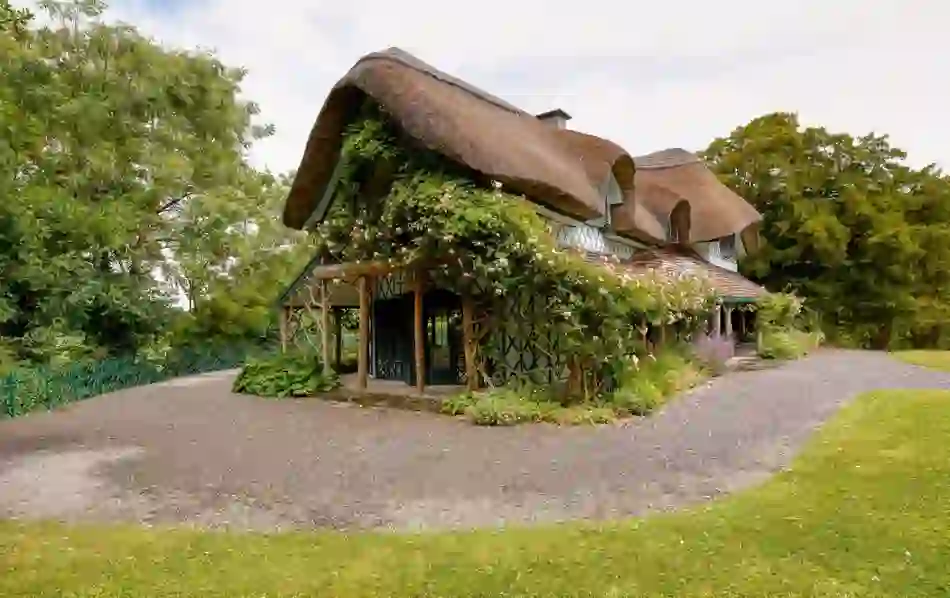 Swiss Cottage, County Tipperary
It's like sliding from one fairy tale to another when you follow the mellow, 30-minute walking trail from the magnificent, walled town of Cahir with its impressive medieval castle to the gentle riverside setting of the Swiss Cottage. This intricately detailed timber framed house is essentially an extravagant folly, or cottage orné – an early 19th century indulgence by a local earl and his wife to whimsically downscale occasionally from their mansion for parties or a spot of sport.
The features are superb however, like the spiral staircase, spider-web floor or the detailed patterned wallpaper. If you're truly in search of a secret, take note of the stone carving of a cat with two tails above the door to the hidden underground tunnel. It's the trademark of the Gobán Saor, a legendary Irish stonemason.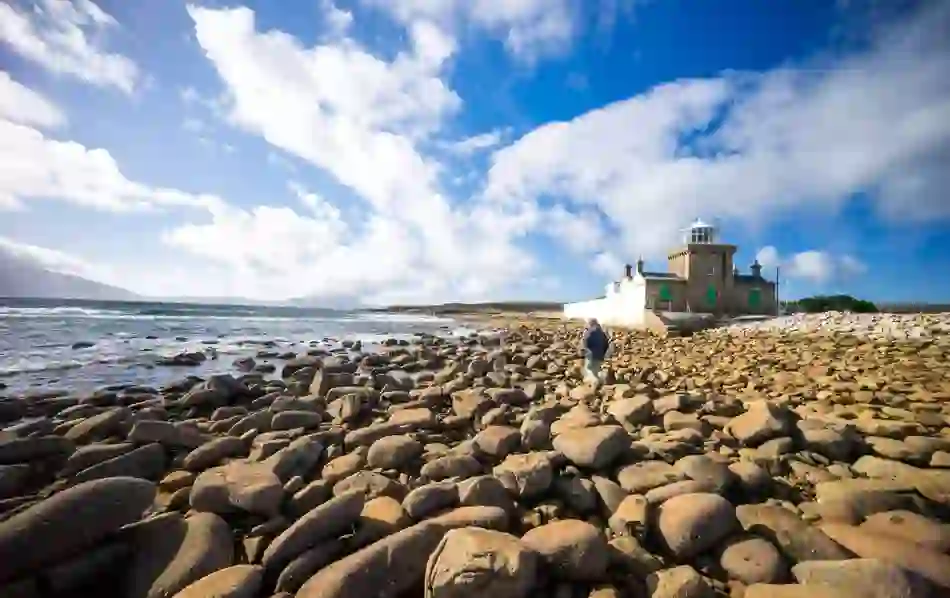 Blacksod Lighthouse, County Mayo
Set in the Wild Atlantic Way's most off radar location, on the very edge of the Erris Peninsula with its sheer cliff edges and magnificent beaches, butty little Blacksod Lighthouse has withheld some of the most turbulent weather conditions in Europe while punching far over its weight when it comes to historical merit.
Not many know that on June 3, 1944, the County Mayo wife and husband team of coast guards based in Blacksod delivered a weather forecast report by telephone that convinced General Dwight D Eisenhower to delay the D-Day invasion for a day. This potentially averted a military disaster and changed the course of World War II. 150 year old Blacksod is one of the few working lighthouses to overlook a working pier. Private group tours only offseason.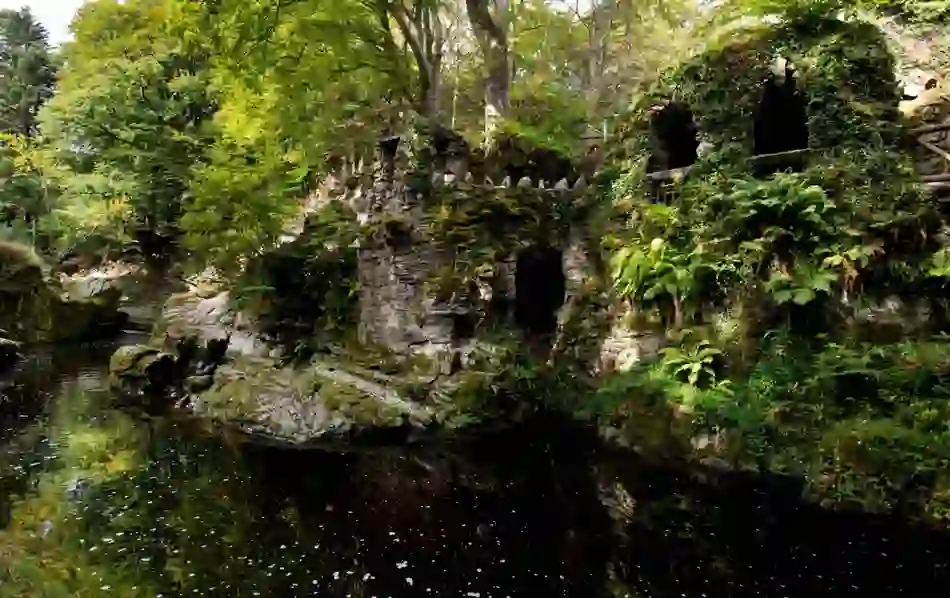 Tollymore Forest Park and the Aslan statue
Despite its landmark appearance in Game of Thrones – when the story begins with a grisly discovery at Winterfell by rangers, Tollymore has never fallen onto the beaten track. Perhaps it's the thought of nightwalkers or Direwood wolf pups that staved off the crowds – but don't let that put you off this magnificent forest park in the northern slopes of the Mourne Mountains.
With follies, grottos, Gothic arches, stepping stones and rushing rivers it's a walker's paradise. In fact the landscape bewitched author CS Lewis so much that it filtered into the pages masterpiece, The Chronicles of Narnia. The life-sized stone head of a lion, located along the forest's Azalea Walk, was, according to local lore, the genesis for the character, Aslan.