Dingle, County Kerry County Kerry
Sitting on the west coast between the emerald green folds of Slievanea mountain and the flinty-blue waters of the Atlantic Ocean, Dingle is a place that feels both wild and warm-hearted, far-flung and friendly. It's spectacular natural beauty is ripe for exploring, but it's the town's quiet moments that often stay longest in the memory: chats with locals about the mercurial weather, traditional pubs warmed by open fires and plates of super-fresh seafood served outside in the tang of the sea air.
"The quality of life in Dingle is very good," says Bec Hoban of Outwest clothing store. "Things are nice and slow, the madness and the rushing you get in big cities isn't really a thing here! People say hello to you in the street and wish you well."
Since the 1960s, Dingle has drawn people from all over the world: adventurers, artists, musicians, drop-outs and curious travellers. Some stay and make their homes here. Some leave but feel compelled to return. But this mix of global influences, Irish language speaking traditions, farmers, fishermen and locals make Dingle feel simultaneously up-to-the-minute and gloriously down-to-earth.
There are hip coffeeshops, local brewhouses, artisan ice cream emporiums and even a surf store, but they meld perfectly with a raft of jolly-coloured houses, old-style hardware store pubs, fishing boats, music shops, knitwear stores and Irish craft galleries.
"Even though Dingle will never lose its history, it puts its own twist on things – it's innovative," says Micheál Flannery of The Fish Box, "there's amazing food and amazing cafés here – it really has it all."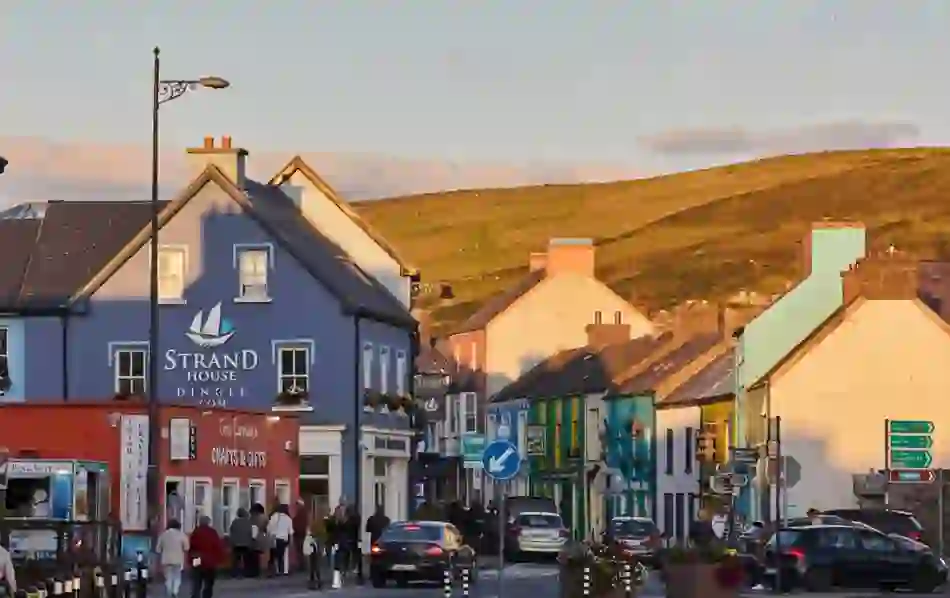 Dingle through the years
Human life on the Dingle peninsula can be traced back to the Neolithic period between 4000BC and 2500BC, but Dingle itself was an important trading centre for over 800 years, and by the 16th century had become a flourishing port.
Fishing fleets from France and Spain used the sheltered harbour as a base and fish and hides were exported to Europe. A linen industry grew in the 18th century but subsequently collapsed and the town was largely focused on fishing in the 19th century. The Great Famine saw a fall in Dingle's fortunes, but today, the town is thriving with tourism, fishing, brewing and distilling industries.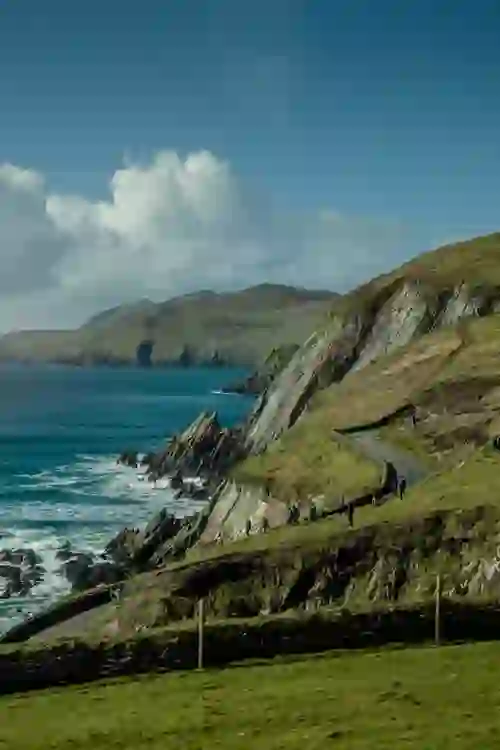 A peninsula of extravagant beauty
Dingle is a gateway to landscapes that can only be described as knockout. Tiny villages such as Dunquin, Ballyferriter and Ballydavid are furled into a coastline that curves around biscuit-coloured coves, jagged sea cliffs and wave-lashed rocky inlets.
There are Star Wars filming locations at the Three Sisters Headland, porcelain and stoneware pottery at Louis Mulcahy, and local brews galore at the fantastic fire-warmed Tig Bhric pub, just outside Ballyferriter.
"Certainly see as much of the Dingle Peninsula as you possibly can" advises Bec Hoban. "Take a scenic drive around Slea Head early in the morning to avoid the masses and soak it all in. Stop at Ventry Beach and Coumeenole Beach, and make sure to take one of the hiking trails out to Dunmore Head. Stop at Dunquin Pier and be sure to check out the newly refurbished Blasket Island Visitor Centre – it's incredible."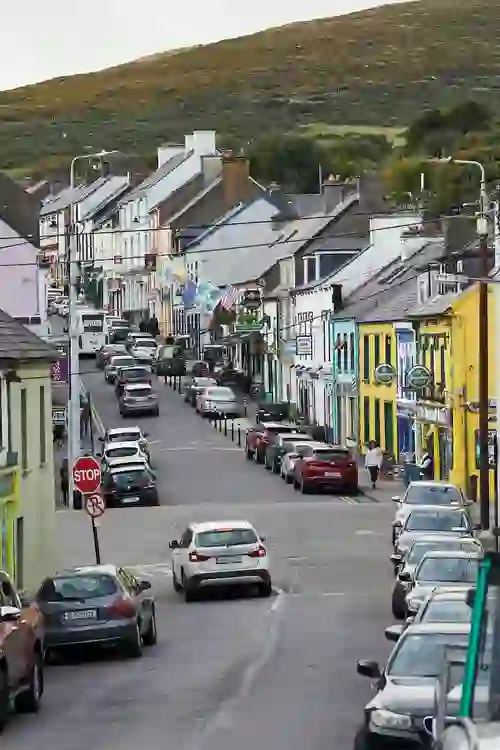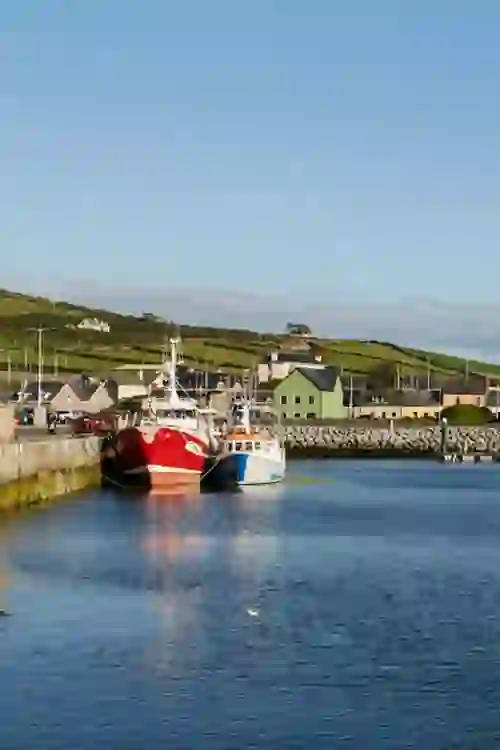 Connections to the sea
In Dingle itself, there's lots to keep you occupied for a day or two. Try the Dingle Boat Tours for a quick one-hour tour around Dingle Harbour. You'll get to see what the guides describe as "the only Irish-speaking all-girls boarding school in the world", but you'll also hear about the history of Dingle itself, as well as tales of the much-missed dolphin, Funghie – a long-time resident of Dingle Harbour. For a more substantial experience at sea, book in for a Catch and Cook food experience with the Dingle Cookery School, or the fast-paced, uber-exhilarating Dingle Sea Safari.
The town itself is a gorgeous place to wander with its brightly coloured buildings, friendly locals and hilly streets. "One of the best things you can do in Dingle is just grab a coffee in the morning and have a walk around," says Micheál Flannery.
Lovely little art and craft galleries abound, but make sure to pop into An Díseart, where a set of glorious Harry Clarke stained windows can be viewed for a small donation in the chapel.
The best pubs in the world?
It's hard to find a bad pub in Dingle. And on a rainy day, there are few things nicer than pulling up a stool beside the fire and waiting for the music to start. A good place to kick off? Make it Dick Mack's – it's got a young, lively crowd and is usually packed to the rafters, but on a quiet day you can really appreciate the beauty of the 19th century front bar with its polished wood and long counter. The brewhouse here also runs brewery tours, with samplings of their latest beer.
Over on Main Street, Foxy John's is equally popular with a half-pub, half-hardware feel and live music. There's a definite change of pace at Curran's pub across the road – which dates back to 1871. Sitting here with the afternoon light spilling onto the flagstones while the locals chat around you is a moment to cherish.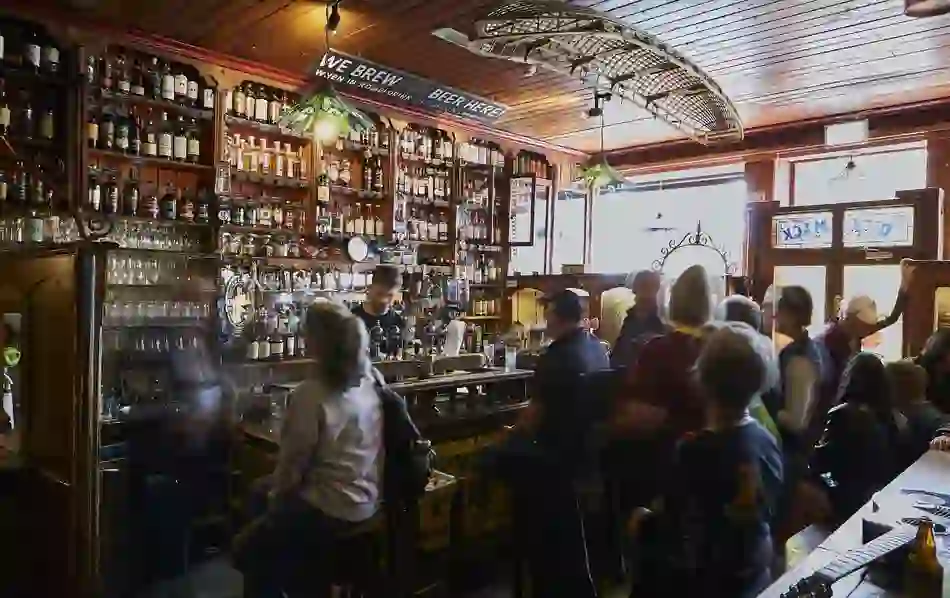 Further up on Main Street, Kennedy's is a bright purple little gem that feels like someone's house. It's candlelit, tiny and incredibly friendly – don't be surprised if you leave having chatted to everyone in the place, including visiting dogs. Room for more? Try Paddy Bawn's and McCarthy's for music, and if you're visiting Inch Beach, pop into The South Pole Inn in Annascaul, once owned by Antarctic explorer Tom Crean.
Food
Dingle is a real mix of stalwart restaurants that have been on the scene for years serving old-school seafood (fish mainly), and newer, livelier spots that are mixing things up a bit.
One of the best on the block for fresh seafood is The Fish Box, co-founded by Micheál Flannery, which epitomises a sea-to-fork philosophy. "We bring the fish straight from our boat, which is 250 metres from here, straight up into the restaurant and out it goes every day – fresh, fresh, fresh" says Micheál.
Hyperlocal (with beer from Dick Mack's, bread from nearby Courtney's Bakery, and vegetables from the O'Connor brothers up the road) and innovative, The Fish Box serves up classic fish and chips alongside more contemporary options such as buttermilk-infused fish tacos, spice box and a "fishito" bowl.
For fine-dining try Land to Sea and The Chart House, both boast a Michelin Bib Gourmand, while over at the Solas Tapas & Wine, you can enjoy sharing plates with oysters, prawns and potato and seaweed croquettes.
Coffee purists should make a bee-line for the excellent My Boy Blue and Bean, and don't miss Murphy's for the best ice cream in Dingle – if not Ireland.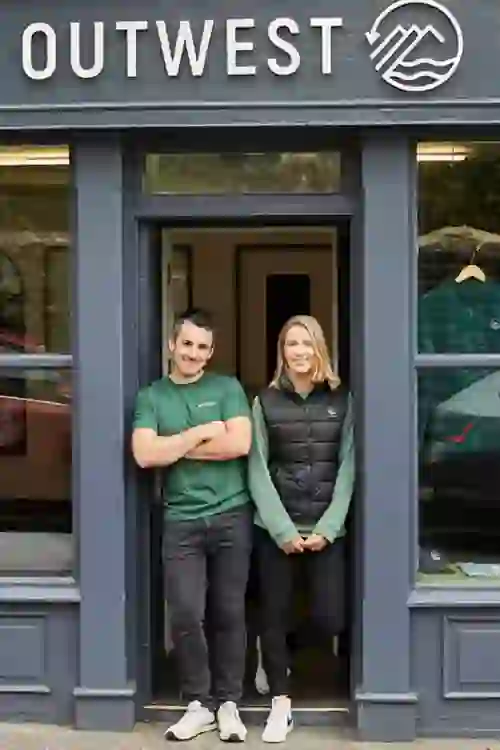 Shopping
For a small town, Dingle offers an eclectic shopping experience that takes in everything from traditional music instruments to Irish retro travel posters. Crinkle Stores on Green Street is a great place to start, with gorgeous rare-breed sheepskins, wooden boards and handmade cups from local potter David Holden. Also on Green Street, you can pick up retro-style prints at Tripster, books at the Dingle Bookshop, cheese at The Little Cheese Shop (on Grey's Lane) and gorgeous T-shirts and sweatshirts at Outwest.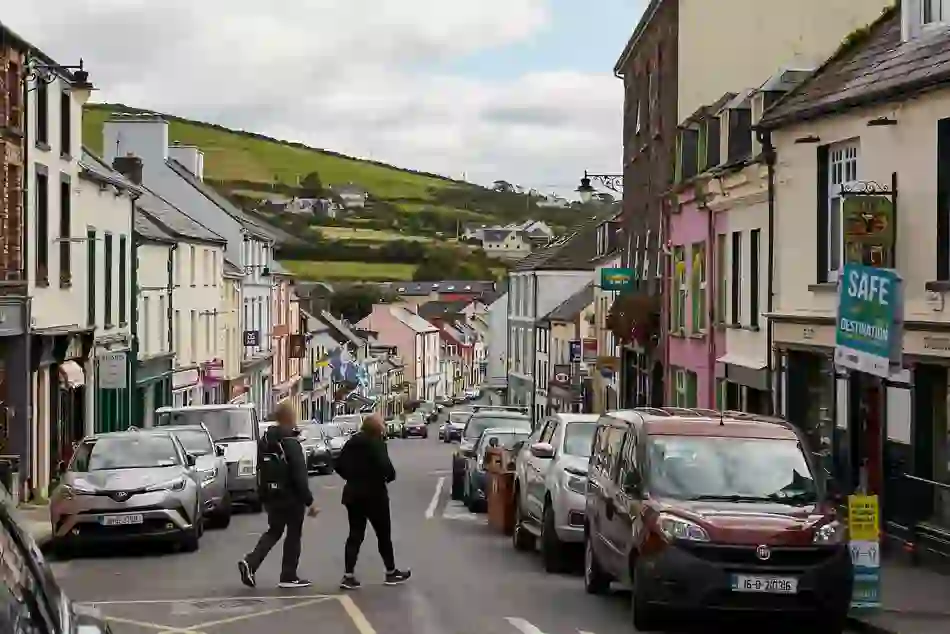 Where to stay
Overflowing with hotels, guesthouses and hostels, Dingle is the kind of place where finding somewhere to stay is not a problem, although you should book well in advance in the summer months. Benner's Hotel is a good choice if you're keen to be in the centre of town, with comfortable rooms and a cosy front bar, or try the waterside Dingle Skellig Hotel, just outside the town.
Guesthouse-wise, Dingle excels with a mix of great locations, warm hospitality and comfortable surrounds at Greenmount House, Castlewood House and Heatons. For budget accommodation, try The Grapevine Hostel on Dykegate Street.