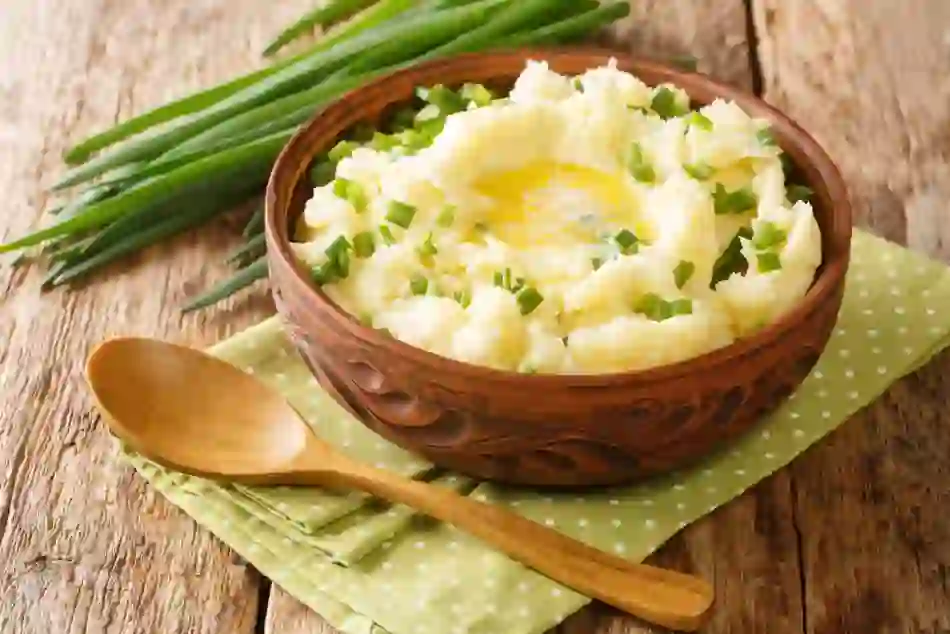 Winter warmer recipes from Ireland
Ireland loves to get cosy in winter time, and one of the surest ways is with a warming hearty supper that takes minimal effort to put on the table. Traditional fare like Irish stew (based on flavoursome Irish lamb) and coddle (a baked casserole of sausages and root vegetables) remain popular but so, too, are modern variations on those themes. Here are three of our favourites!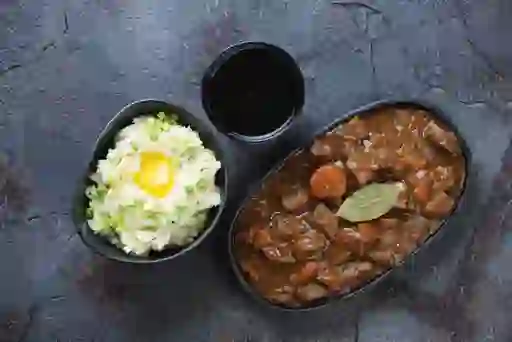 Venison and stout stew
While beef and Guinness stew has become a modern classic, a contemporary craft beer revival means there are many Irish stouts and dark ales to choose from today – and venison makes a great seasonal alternative to beef and lamb.
Serves 4
Ingredients
1kg venison shoulder, diced (or use beef)

50g butter

A little oil

1 onion, peeled and diced

3 cloves garlic, peeled and crushed

½ teaspoon cumin powder

2 carrots, peeled and sliced

1 parsnip, peeled and sliced (optional)

Sea salt

1 teaspoon chopped thyme

2–3 bay leaves

4 tablespoons tomato paste

1 beef stock cube, dissolved in 200ml hot water

400ml stout or dark ale (optional, or use 400ml water and 1 tablespoon Worcestershire sauce)
Method
In a large casserole dish, heat the butter with a little oil over a medium heat and fry the diced onion for a couple of minutes before adding the cumin and garlic. Fry for another few minutes.

Add the carrots and diced meat, season with sea salt and brown the meat over a medium-high heat, stirring regularly.

After five minutes, add the tomato paste and stir to cook for another few minutes.

Add the herbs, beef stock and stout or dark ale, if using (or water and Worcestershire sauce if not).

Reduce the heat to a simmer and cook for two to three hours or until the meat is very tender. Stir periodically to prevent it from sticking.

Season with a little salt, if needed, and plenty of black pepper.

Serve with buttery mashed potato or champ (see recipe below).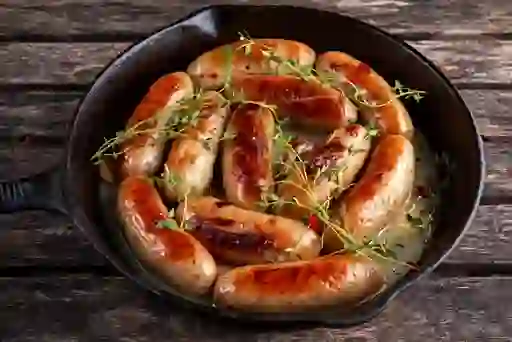 Cider-braised sausages with pickled red onions
Ireland loves sausages for supper, whether that's traditional coddle, good old bangers and mash with gravy, or this modern twist with a quick pickle and featuring one of the fantastic food-friendly dry ciders now produced on the island. We're also blessed with excellent butchers, who make hearty dinner sausages produced from quality pork and flavoured with seasonings like fennel or red wine. The trick to this dish is to source the best sausages you can find.
Serves 4
Ingredients
500g quality pork sausages

150g shallots, peeled and sliced

200ml dry cider

1 clove garlic, finely sliced

1–2 teaspoons plain flour

Fresh black pepper

1 tablespoon oil

½ small bunch of thyme
For the quick pickled red onions
1 large red onion, thinly sliced into rings
150ml cider vinegar
1 tablespoon golden caster sugar
½ tablespoon sea salt
3 black peppercorns
3 coriander seeds
1 star anise (optional)
1 bay leaf
Method
To pickle the onions, rinse the onion rings in a colander with boiling water and drain.

Heat the vinegar in a pan with the sugar, salt, spices and bay leaf, and simmer for 1–2 minutes to dissolve the sugar and salt.

Add the onions, remove from the heat and allow to cool a little before transferring to a clean bowl or jar and placing in the fridge.

Preheat the oven to 180ºC. Heat the oil in a heavy oven-proof pan over a medium heat and fry the sausages, browning them well on all sides. Transfer the browned sausages to a plate.

Set aside half the thyme sprigs, and finely chop the rest.

Add the sliced shallots to the pan and fry for 3–4 minutes to brown lightly.

Add a little flour, stirring to cook for one minute and then gradually stir in the cider.

Add the garlic and chopped thyme, season with black pepper and scatter over the sprigs of thyme.

Return to a simmer, cover with a lid or foil and transfer to the preheated oven for 45 minutes, removing the cover halfway through.

Serve with buttery mashed potato or champ (see recipe below) and the pickled red onions on the side.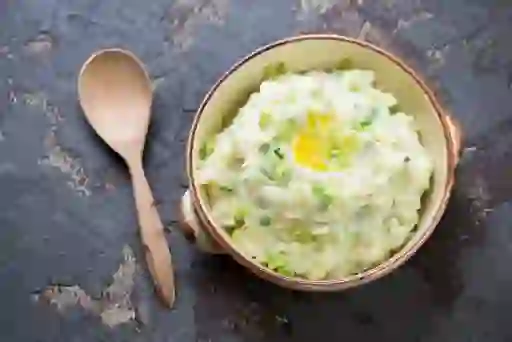 Champ
This Northern Irish side dish takes mashed potatoes to the next level. Try to use Irish butter if you can, and plenty of it. It really is some of the best in the world!
Serves 4
Ingredients
100g spring onions

150ml milk

900g floury potatoes, peeled and quartered

100–150g butter, plus extra for serving
Method
Cover the potatoes in lightly salted water, bring to a boil and reduce to a simmer. Cook for about 20–25 minutes, or until tender in the middle (use a knife to check).

Roughly chop the green parts of the spring onions and finely chop the white parts. In a small saucepan, combine the onion whites with the milk, bring to a boil and set aside to infuse.

When the potatoes are tender, drain them into a colander. Melt the butter in the pan, return the potatoes and mash until smooth.

Reheat the infused milk, add the green onions and stir into the mashed potatoes gradually, mixing well until fluffy.

Season to taste with salt and pepper before serving with an extra knob of butter.