Belfast does coffee County Antrim
1. Established Coffee
This lively spot on Hill Street in Belfast's Cathedral Quarter is popular with coffee connoisseurs thanks to its roastery. The batches of coffee that line the shelves here include Cyato from Rwanda, Genji Challa from Ethiopia and Passiflora Organic from Colombia, and if you're a coffee lover, you can buy a full 250g or 1kg bag to take home.
The café is a relaxed space with a cool minimal-style décor and a large table that has power points for laptops, making it popular with local creatives.
There's a tasty food menu with porridge, granola and sourdough toast for breakfast, as well as good vegan and veggie lunch options. Look out for the café special – a milk bun with bacon, black pudding, halloumi or sausage, with a fried egg, avocado and sauce.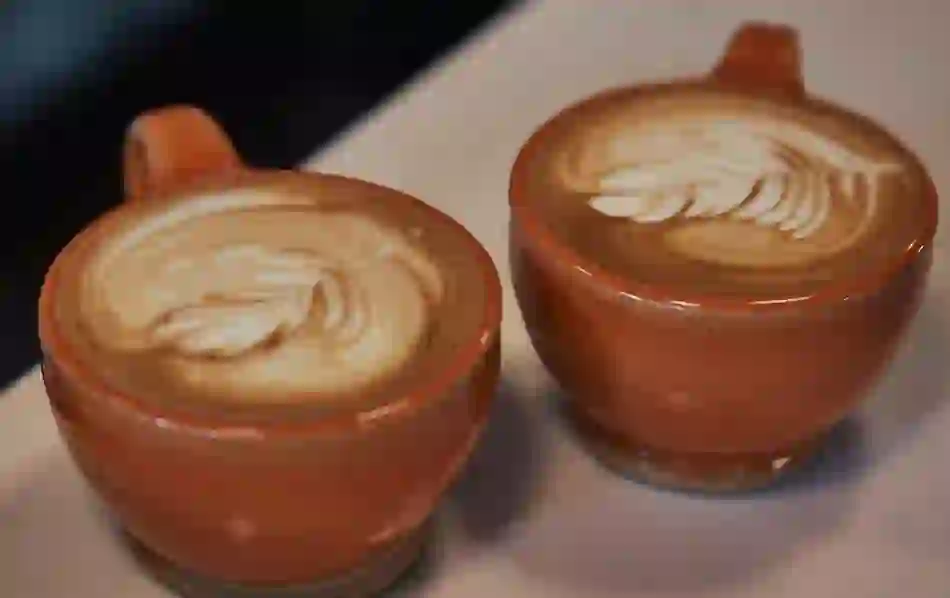 2. General Merchants
There are five branches of this café including in a kiosk at Donegall Place, but the Ormeau Road brand, close to the gorgeous Botanic Gardens is a local favourite. Food includes everything from a full breakfast to huevos rotos or a vegan bap. Coffee comes from Belfast-based roaster White Star, which manages the whole process from sourcing and farm to cup, and GM's espresso is an exclusive collaboration with the company.
"They are working with sustainable farms, and striking up a lot of good relationships to help the coffee growers. We take a whole batch for four-to-six months and we are the only ones who get that bean," says Tim. "We also do a batch filter every day." The coffee menu includes a 4oz cortado and a 5oz Magic (a shorter version of a flat white, inspired by St Ali coffee roasters in Melbourne).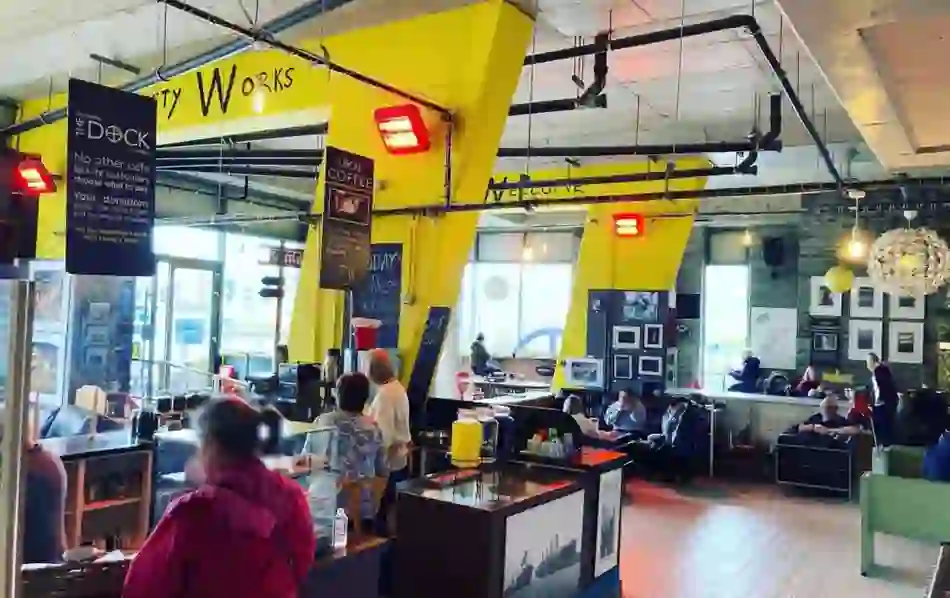 3. The Dock Café
It's all things shipping and community at The Dock Café in the Titanic Quarter, which started as a pop-up in 2012 and was gradually furnished with a collection of donated sofas, tables, chairs and heaters, and has grown from strength to strength.
Run by a team of volunteers, with an honesty "donation box" instead of a till, this café has captured the magic of a community spirit and has led to all sorts of clubs and groups, from knitting to book clubs.
As well as great teas and coffees, there are soups, sweet treats, scones and baked goods, local art and photography on the walls and of course lots of events. If you don't have cash for the donations box, you can also pay via a Paypal QR code on your table.
4. Kaffe O
Describing itself as a "Danish-inspired enclave in Northern Ireland", Kaffe O is an espresso bar serving up double shots of coffee from a mix of beans from Ethiopia, Guatemala and Costa Rica.
The coffee is hand-roasted in Copenhagen and shipped fresh to Belfast, where it is then ground on demand with a Victoria Arduino Mythos One, brewed up on a gorgeous classic-looking La Marzocco Linea PB machine and served on Danish ceramics.
There's food too – all made on-site with no artificial additives, so there's no need for a guilt trip if you fancy a bite here. Check out the slow-cooked porridge with banana, walnuts and honey, plus the fresh traybakes and cakes. The menu is mainly plant-based and there's a great selection of salads, vegan soups and stews, plus brøds (hot rye flatbreads).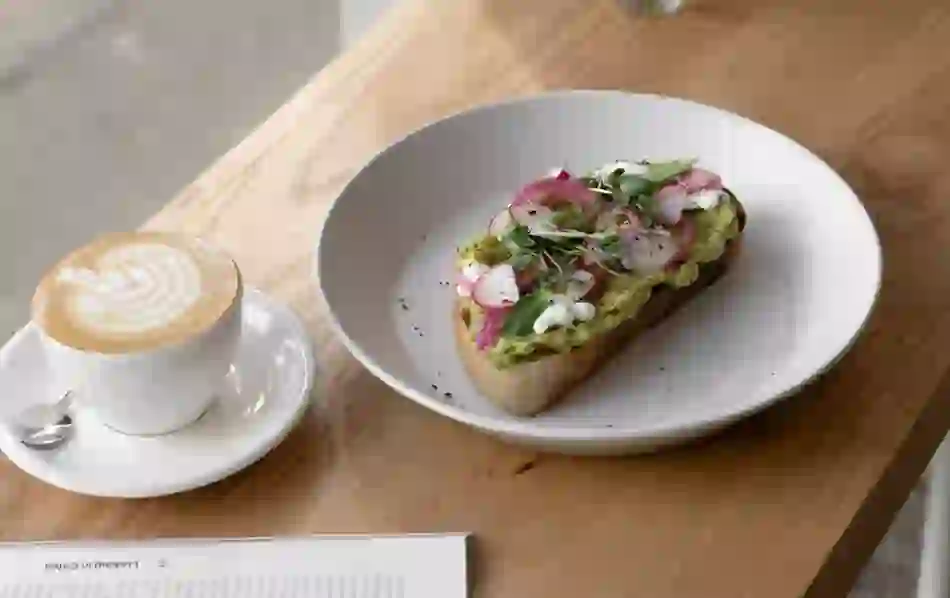 5. Neighbourhood
Set on Donegall Street just across from St Anne's Cathedral in the Cathedral Quarter, Neighbourhood is a friendly local spot that's already become a firm fave among the local design and creative set. Co-owners Oisin McEvoy and Ryan Crown opened around a year ago in what has now become one of the most exciting parts of the city. "It's a historic area," says Crown, "but it's also a very creative area, and it's probably THE most creative area in Belfast." Nab a stool at the large window overlooking Donegall Street and people watch while enjoying a menu of all-day brunch favourites including Turkish eggs, avo & pea toast and breakfast bap.