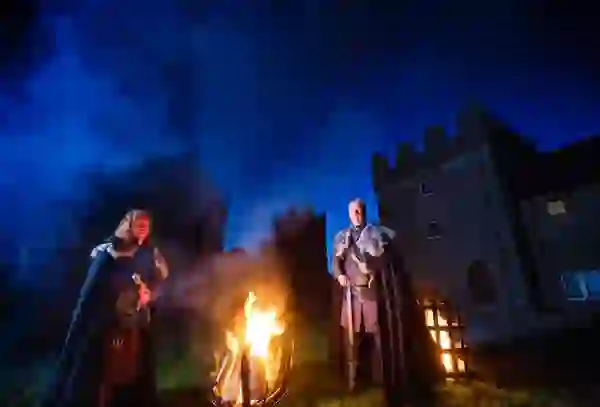 1. Feast like royalty!
One of the things people love most about Ireland is our connection to our heritage and history. Here, the past lives and breathes through our incredible castles, our breathtaking battlegrounds and beloved legends. So, why not step right into it and feast in the same great halls as the lords and ladies of bygone times? Galway's Dunguaire Castle and Bunratty Castle in County Clare both host spectacular medieval banquets, with music, mead and storytelling lifting your spirits as you enjoy a four-course dinner by flickering candlelight. For something a little more fantastical, you can travel to Winterfell for an authentic Game of Thrones® feast, complete with costumes for the whole party!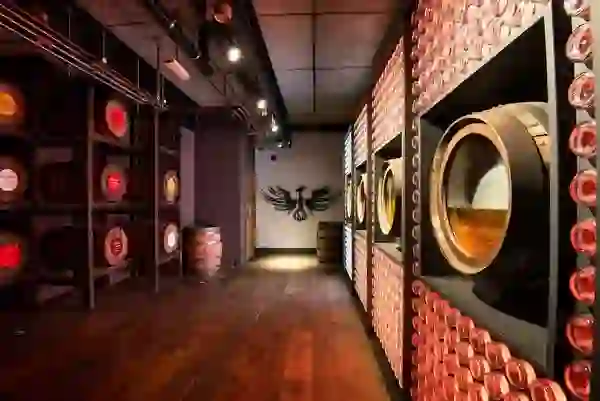 2. Taste your way around some Irish whiskey distilleries

In recent years, artisanal whiskey production has sky-rocketed in Ireland, with each distillery set on creating the perfect liquid gold. In County Westmeath, Kilbeggan is the undisputed authority. Visitors here can follow the team's expert process from start to finish, even filling their own bottle straight from a cask!
In Dublin, the Teeling brothers opened their self-named distillery in 2015—just down the road from where their ancestors performed the same alchemy back in the 1700s. A tour here combines local history with industry insights—and, of course, a snifter or two to taste.
But if it's pedigree you seek, you can't do better than Bushmills in County Antrim. The team here has been crafting their award-winning spirits, using water from the nearby River Bush, for over four centuries—making it the oldest licensed whiskey distillery in the world.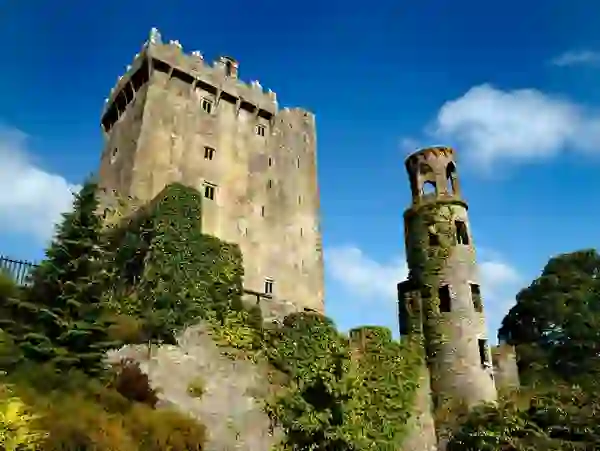 3. Kiss the Blarney Stone
Be it chatting comfortably with a stranger in a sleepy pub, telling a fireside ghost story with unnerving conviction, or simply possessing the ability to talk at speed without ever seeming to take a breath: the Irish make chat an artform.
Of course, such skill takes practise. But if you're only here for a visit, we might know a cheat code of sorts; a way to bring the quintessentially Irish "gift of the gab" home with you. First, head on over to Blarney Castle, the ancient seat of one of Ireland's greatest chieftains, Cormac MacCarthy. Climb to the very top of the tower, where you'll find the Blarney Stone. Then, all you need to do is lean over and…give it a kiss. Just trust us—have we ever led you astray before?!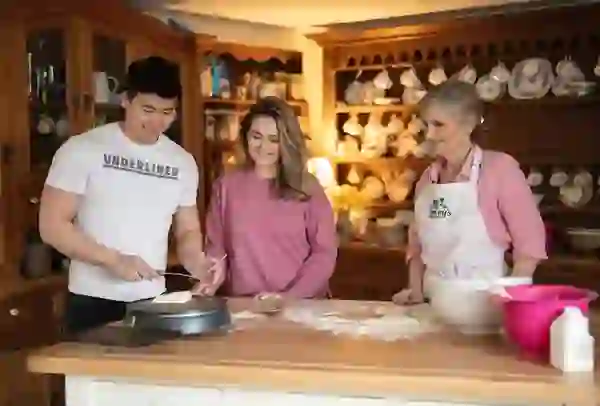 4. Learn to cook traditional food What do you get when you take sparkling, clean waters, lush farmland and passionate producers? The perfect recipe for world-class food and it's all right here in Ireland. From smaller, home-based enterprises like Tracey's Farmhouse Kitchen, to global brands like Ballymaloe Cookery School, experts all across the island are waiting to share the secrets behind their perfect traditional Irish soda bread and warming lamb stew. You can even join a real-life Sea Gardener, foraging along the coast and cooking delicious dishes with your very own hand-sourced seaweed!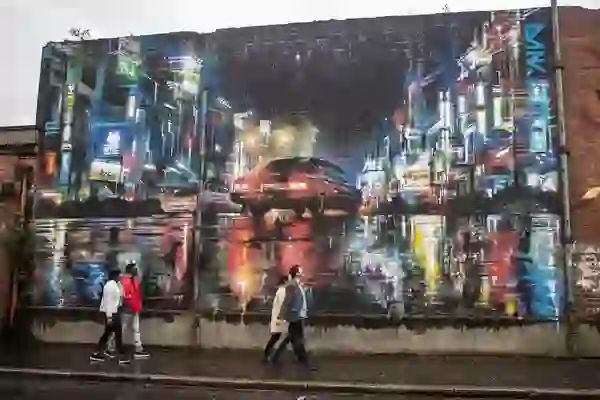 5. Get arty in Northern Ireland

The last thing anyone wants when they're on holiday is to feel like they're back at school. That's part of what makes Northern Ireland such a treat: here, your journey through history is told through art, through tours of dazzling, heartfelt murals and real people telling real stories. Check out the Bogside Murals at the People's Gallery in the city of Derry~Londonderry; or take one of the historic Belfast Mural Tours and understand the impact and emotion of Northern Ireland's political history like no newspaper could ever communicate.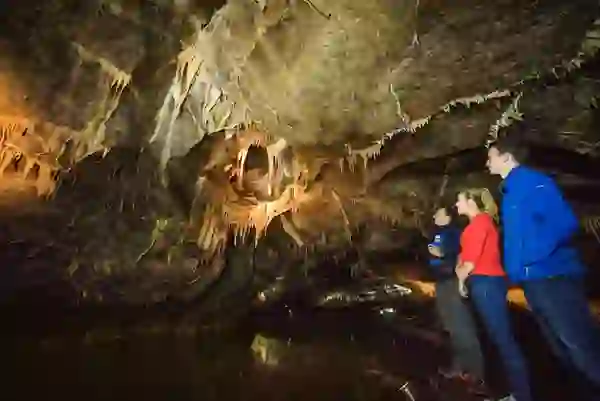 6. Go underground

Ireland's craggy coastline, our heather-purpled hills and glassy lakes are all part of the beauty that draws people back here, year after year. But that beauty is a lot more than skin deep! The underground cave network here is spectacular in a completely different way. Take the Marble Arch Caves: an otherworldly cavern, carved by the relentless Cladagh River's journey through the limestone. Or the Aillwee Cave, in the heart of the lunar landscape of the Burren, where you can marvel at the underground waterfall and breathtaking rock formations. And if you're feeling adventurous, you can even visit the actual Stormlands from Game of Thrones® – known locally as Cushendun Caves.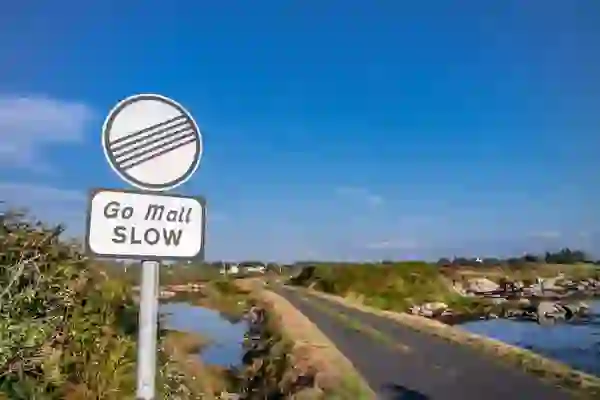 7. Get yourself to a Gaeltacht!

Nowhere is Ireland's culture more rich and vibrant than in the Gaeltacht regions: the native Irish-speaking pockets dotted across the island. From Connemara in County Galway to Ballyferriter in County Kerry, and Gweedore at the tip of County Donegal to Ring in County Waterford, these small areas of land are the only places where Irish remains the main spoken language. Different areas and provinces have unique, but related dialects; while certain parts of Northern Ireland have their own distinct language, called Ulster-Scots or Ullans. Though you might not speak it, you can learn to love our melodious languages by listening to the locals—most are fluent in English as well, and will happily teach interested visitors a cúpla focail, or a few words!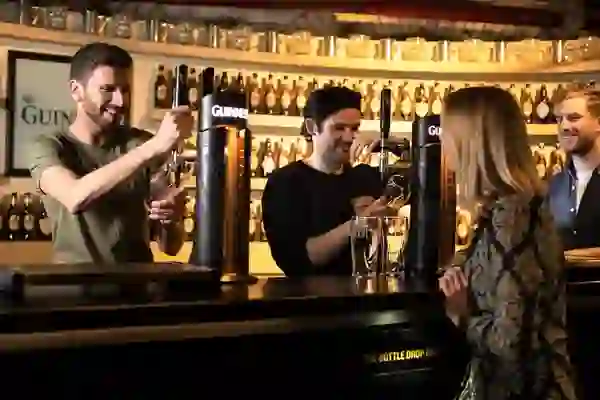 8. Pour the perfect pint

Is there anything more satisfying after a long day's sightseeing, than sitting down with a cool, creamy pint of Guinness, and watching the world go by? It's one of life's simple pleasures—but there's an art to it, too! And if you want to learn how to pour a pint of Guinness like a pro, you won't find a better teacher than the gang at the Guinness Storehouse.
Here, you'll be taught the six steps that have crafted every perfect pint for the past 250 years. And as you enjoy your master pour, overlooking Dublin city, you'll soon understand why this place has been voted the best tourist attraction in all of Europe.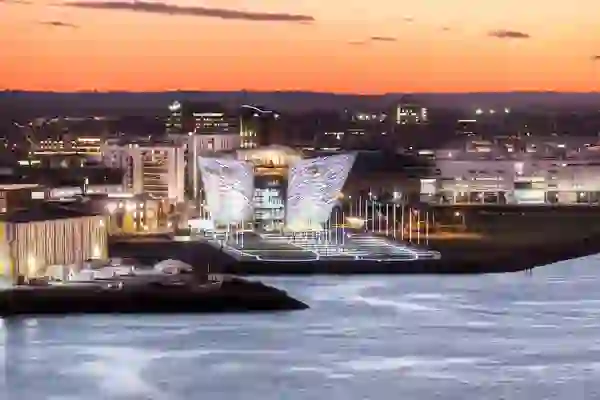 9. Stand in the Titanic dry dock

Before she came to her tragic end, the Ship of Dreams was built by the blood, sweat and tears of Belfast natives. Over a century on, her legacy is stronger than ever, with Titanic Belfast preserving the stories and struggles of the people who crafted her, as well as those who climbed aboard for that fateful journey across the Atlantic. Visitors to the museum can even enjoy a themed afternoon tea, inspired by the original voyage! But it's at the Titanic Dock & Pumphouse where you can literally stand in the Titanic dry dock, that the scale of this legendary liner can truly be felt.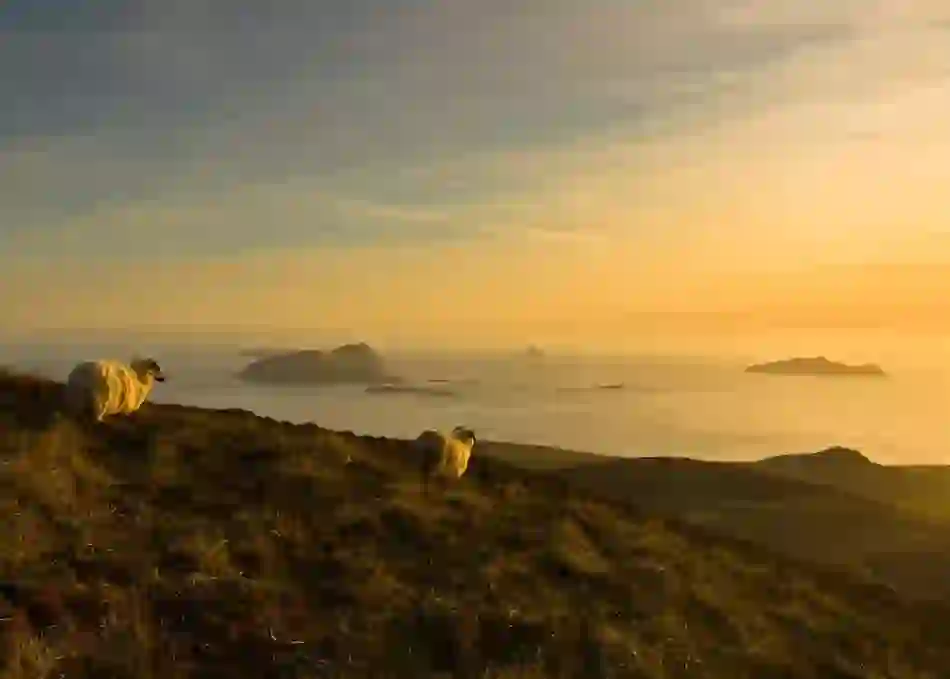 10. Go island-hopping

Ireland is blessed with dozens of unique islands, each with its own stories—and worth its own visit. Perhaps the best known are the Aran Islands, off the coast of County Galway. Famous for their stark green fields, meandering stone walls and, of course, those cosy knitted jumpers! These Irish-speaking islands are the experience of a lifetime.
To the south, the Blaskets, off the County Kerry coast, are a time capsule: last inhabited in 1953, these seven islands have contributed hugely to Ireland's literary heritage, with writers like Peig Sayers, Tomás Ó Criomhthain and Muiris Ó Súilleabháin the backbone of traditional Irish writing. Meanwhile, Rathlin off the coast of County Antrim is worth a trip for its upside-down lighthouse alone!