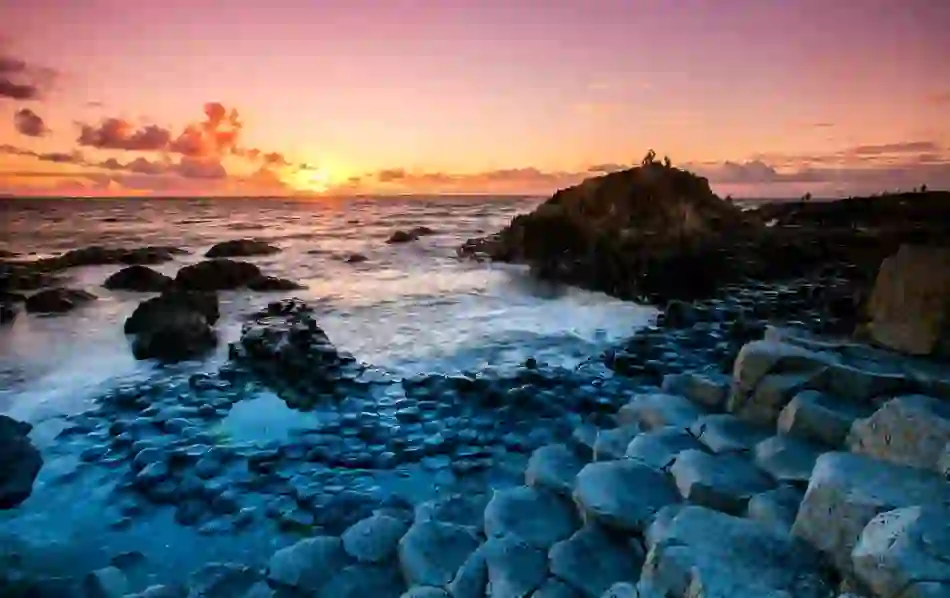 Legendary locations in Ireland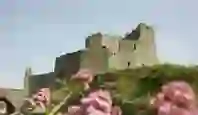 Leprechauns at Carlingford Lough, County Louth
Perhaps Ireland's most famous export, leprechauns appear around the island of Ireland – there's a whole museum dedicated to them in Dublin! But for your best chance of spotting one, head to Carlingford Lough. In 1989, an abandoned leprechaun suit was found on the nearby mountain, and leprechaun whisperer Kevin Woods has been on their trail ever since...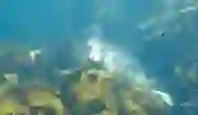 Selkies along the Wild Atlantic Way
The shape-changing selkies – human on land and seals in the water – appear in folklore across Ireland. Selkies are said to be strikingly beautiful – seafaring folk would spot them amongst the waves and fall in love immediately. To see for yourself, head to the Wild Atlantic Way – but don't worry if you're out of luck, you're sure to see dolphins, whales or basking sharks as well.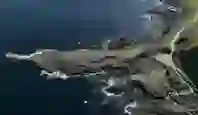 Fionn MacCumhall and the Giant's Causeway
The Giant's Causeway was formed when magma from the earth's core hit with the sea, crystallising into 40,000 perfectly hexagonal basalt columns. But myth offers another origin story for this UNESCO World Heritage Site – the giant Fionn MacCumhall (Finn MacCool) ripped the stones from the ground and created a bridge to Scotland in order to face his rival, Benandonner.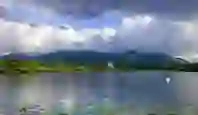 Oisín and Tír na nÓg in County Kerry
On the shores of Lough Leane in County Kerry Oisín, the son of Fionn MacCumhall, fell in love with the beautiful and immortal Niamh. He went with his paramour to the land of eternal youth, Tír na nÓg. He became homesick after a while, desperate to visit his relatives. Niamh lent him her horse to gallop home. Sadly, upon arrival he found out that 300 years had passed, and his family were long gone. Distraught, he stepped off his horse and aged 300 years, dying soon after.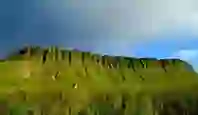 Diarmuid and Gráinne in County Sligo
At the wedding of Fionn MacCumhall and Gráinne, daughter to the high king of Ireland, the newlywed bride caught sight of a handsome warrior, Diarmuid, one of Fionn's most famous champions. They fell in love immediately and eloped, crossing the island in search of safe haven. Before long they ran afoul of a wild boar in a cave on the slopes of Benbulben, where Diarmuid was fatally wounded. You can still visit the cave with unparalleled views over the Gleniff Horseshoe trail today, and imagine the ill-fated lovers seeking shelter.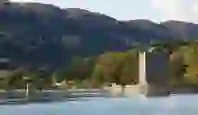 Cú Chulainn in Northern Ireland
Known as Setanta in his youth, the warrior Cú Chulainn got his name when he visited his uncle, the King of Ulster, Conor Mac Nessa. A wolfhound belonging to the blacksmith Culann tried to attack Setanta, but he swiftly dispatched it by hitting his sliotar (a ball used in the Irish game of hurling) down its throat. The blacksmith missed his dog, so Setanta offered to guard his smithy for him until he got a new one, hence the name Cú Chulainn, "the hound of Culann".