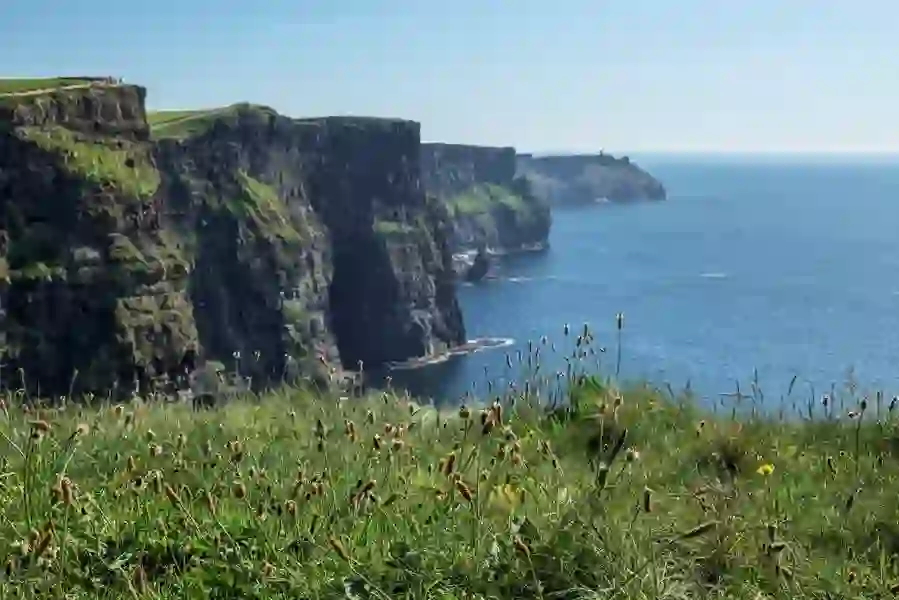 April on the island of Ireland
TS Eliot may have remarked that "April is the cruellest month" but he must never have spent it in Ireland, which has loads going on! Spring is in full bloom with swathes of bluebells carpeting woodland areas, the Easter holidays arrive, the days are getting longer and warmer, and the island is abuzz with cultural festivals and much, much more.
So, if you're considering a spring break to remember, look no further than the green shores of Ireland. Bucket list at the ready, April in Ireland travel tips are coming up...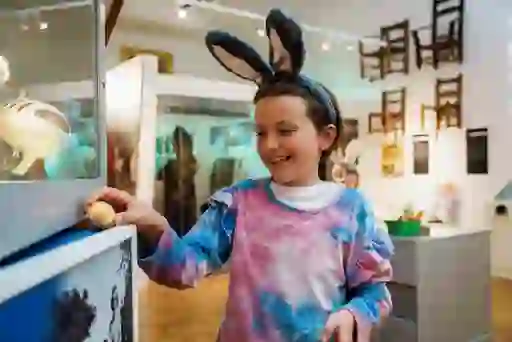 Easter fun in Ireland
Easter Sunday is 9 April this year and it's a fun-filled and family-oriented time in Ireland. Traditionally, family members and friends gift each other chocolate eggs, with some kids receiving their choc-tastic bounty from the Easter Bunny! As such, it's a popular time for delicious chocolate experiences (we're drooling already). From the Butlers Chocolate Experience in Dublin to the Chocolate Manor on the Causeway Coastal Route, cocoa-loving visitors will be in chocolate heaven.
Get a taste for all 5 of our Easter chocolate experiences here.
For family-friendly events, check out the Ulster Folk Museum in County Down, where Easter craft stations, traditional egg rolling and other holiday celebrations will be taking place. Or embark on an Easter tour of the Beaghmore Stone Circles in County Tyrone and discover the ancient meaning of Easter and its role in the lunar calendar.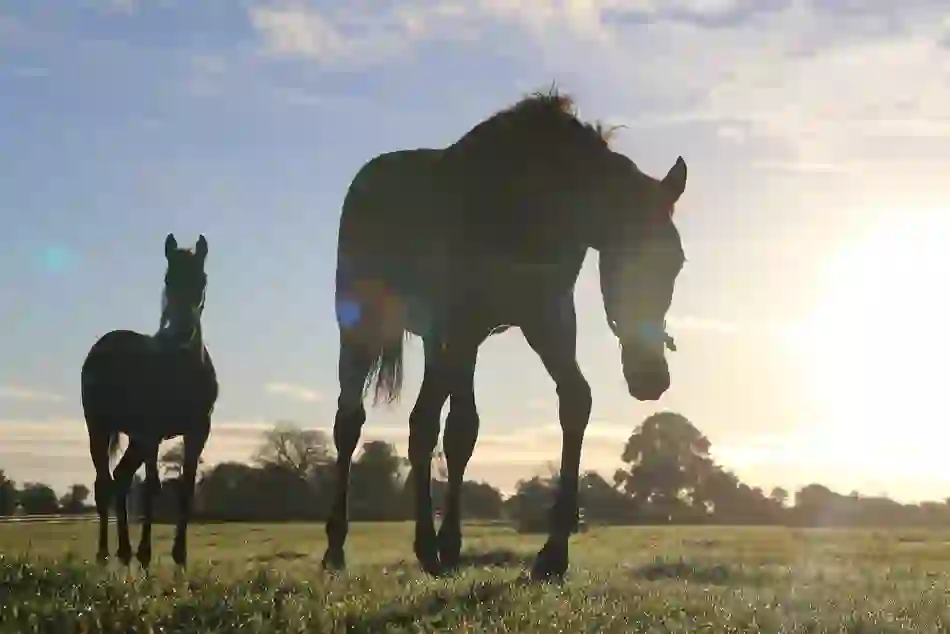 Foaling season
In the heart of Ireland's Ancient East in County Kildare, equine legends are born and bred at the Irish National Stud and Gardens.
Horses are brought from all over Ireland to give birth to their foals here, and with 250 cute horse babies welcomed every spring, it's something of a horse hospital! Watch here as new life springs into action at the National Stud. As well as seeing these adorable creatures up close, visitors are given a fascinating insight into the lineage of world-famous horseracing champions, as well as the eccentric practices of the stud's founding father, Colonel William Hall Walker.
Known as the finest of their kind in Europe, the Irish National Stud's Japanese Gardens are a natural wonderland tracing the Life of Man from birth to afterlife.
Designed by the Colonel with the expertise of master horticulturalist, Tassa Eida, the gardens boast plants, stone lanterns and elegant Scots pines, as well as cherry trees, tunnelled pathways and an ancient fir tree, which symbolises knowledge. Springtime visitors can expect to see vivid cherry blossom trees and watch as nature buds into life after its winter slumber.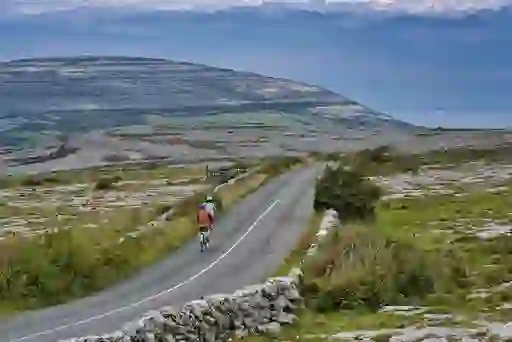 The Burren Ecotourism Network
If you're looking to travel sustainably in Ireland in April, the otherworldly beauty of The Burren in County Clare is a fitting destination. After winter, the moon-like landscape starts to come alive again with a rich array of flora and fauna, including bright blue spring gentian, early-purple orchids, cute pine martens, and feral goats. Amid this limestone region, a collective of local tourism providers has joined forces to create The Burren Ecotourism Network, a Lonely Planet award-winning endeavour to position the area as a premier sustainable tourism location.
A wide array of tourism businesses are part of the network, including Burren Smokehouse, Aloha Surf School, Burren Distillery, E-Whizz Electric Bikes, Gregans Castle Hotel and many, many more. Each one ensures an eco-friendly experience in this unique part of the island.
For more green travel inspiration, visit our Sustainable Ireland page and discover sustainable stays, activities and tours.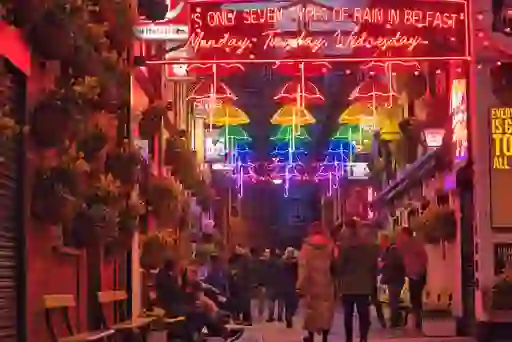 April festivals in Ireland
Fancy a bit of legendary Irish craic (fun) on your April trip? Well, we've got two fantastic festivals for you, at opposite ends of the island.
The Cork International Choral Festival brings Cork to life through song from 26-30 April. Choirs from around the world flock to perform at what is one of Europe's premier international choral festivals. A vibrant programme of Gala concerts, competitions and world-class performances will take place in stunning venues from the acoustically superb Cork City Hall to the grandeur of St Fin Barre's Cathedral.
In Belfast, the Cathedral Quarter Arts Festivals runs annually for 11 days towards the end of April and into May. Variety is the name of the game here, with 150+ shows taking place in 30 venues in the city. Legendary performers such as Sister Sledge and Tim Key will take to the stage this year, along with a plethora of music, comedy, theatre, art and literature events.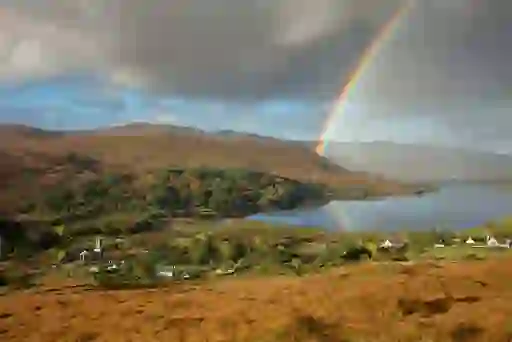 April in Ireland travel tips
Weather on the island of Ireland in April is mostly sunny with some clouds. The temperature ranges from 6° to 15°, so early mornings and late evenings can be cool, but there is a good amount of warm sunshine throughout the day. It's going to rain a bit, but sure how else would we have such a lush green landscape for you to enjoy! Just remember to pack a raincoat and umbrella.
Speaking of clothes, layers are the way to go. Ireland's weather is famously changeable and you might (you definitely will) experience several seasons in one day. It's all part of the fun of visiting this small but mighty island in the wild Atlantic Ocean.
For more tips and advice, check out our Ireland travel checklist. We'll see you soon! One hundred thousand welcomes await...