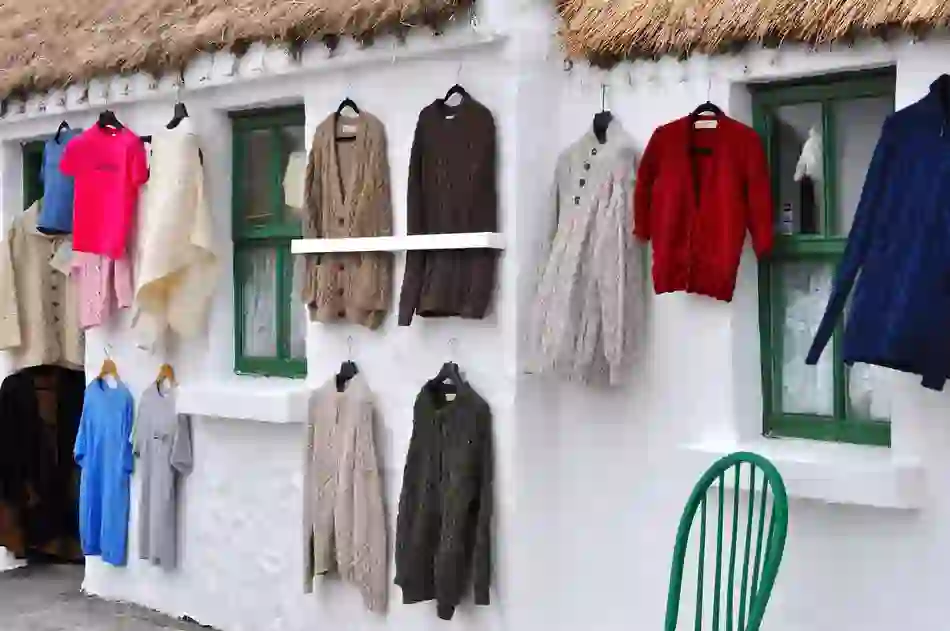 5 intriguing Irish traditions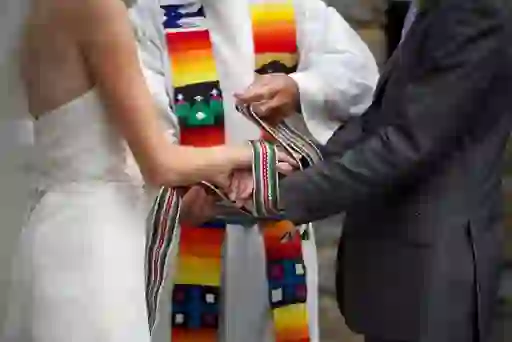 Weddings
It's thought that the origin of the phrase "tie the knot" comes from the ancient Celtic ceremony of handfasting, where cords were wrapped around the couple's hands to signify union.
Today, this custom is gaining popularity with couples who want to add a touch of Celtic mystery to their ceremony. Ribbons, strips of material, or even lace can be used in a handfasting ceremony, Looking for something extra special? Then why not opt for a traditional Aran Island sash called a "crios" – a multi-coloured woven woollen belt worn by men from the Aran Islands.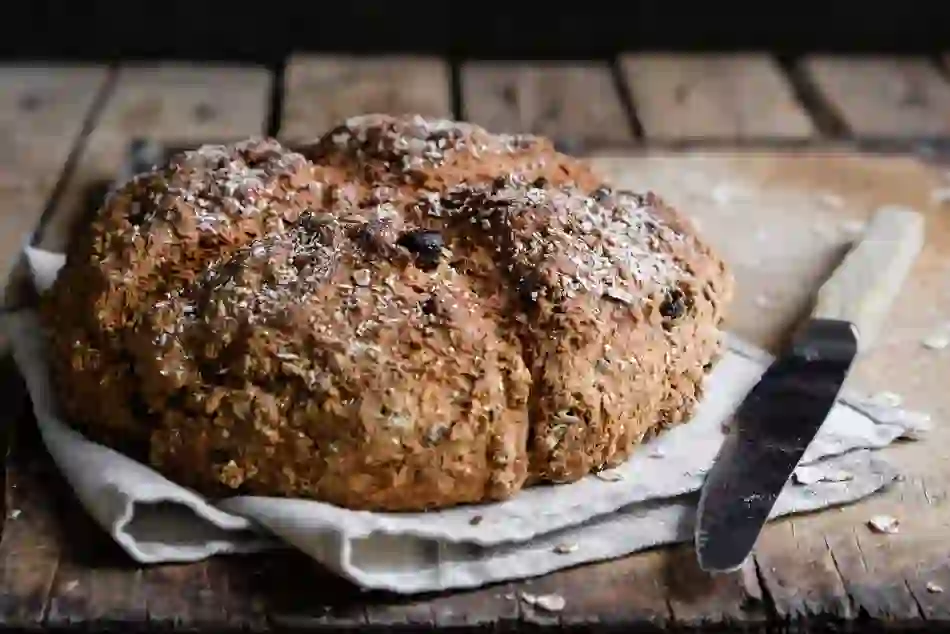 Food
Nothing can compare to freshly baked soda bread slathered in butter. This traditional bread is so easy to make – all you need is flour, baking soda, buttermilk and a touch of salt.
But have you ever wondered about the tradition of cutting a cross in the dough before it's placed in the oven? It's a ritual that stems from superstition – families believed that cutting a cross in the bread would let the fairies out or ward off evil and protect the household. Nowadays it's just seen as a nice tradition and the signature look of Ireland's beloved soda bread.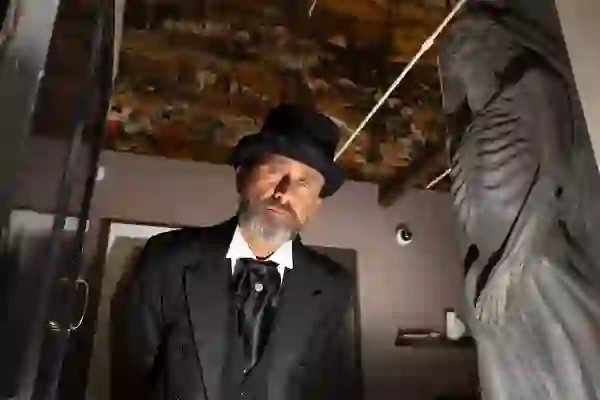 Funerals
The Irish wake is known throughout the world. The rituals of neighbours and family members visiting the house to pay their respects to the dead and their family, the solemn prayers said before the coffin is sealed and the celebration of the person's life after the funeral mass and burial are all synonymous with Irish culture.
You can now embark on a journey detailing the origins of these traditions at the Irish Wake Museum in Waterford city. Audio-visuals and a guided tour will walk you through Ireland's customs around life and death and show how Irish wakes have changed throughout the years.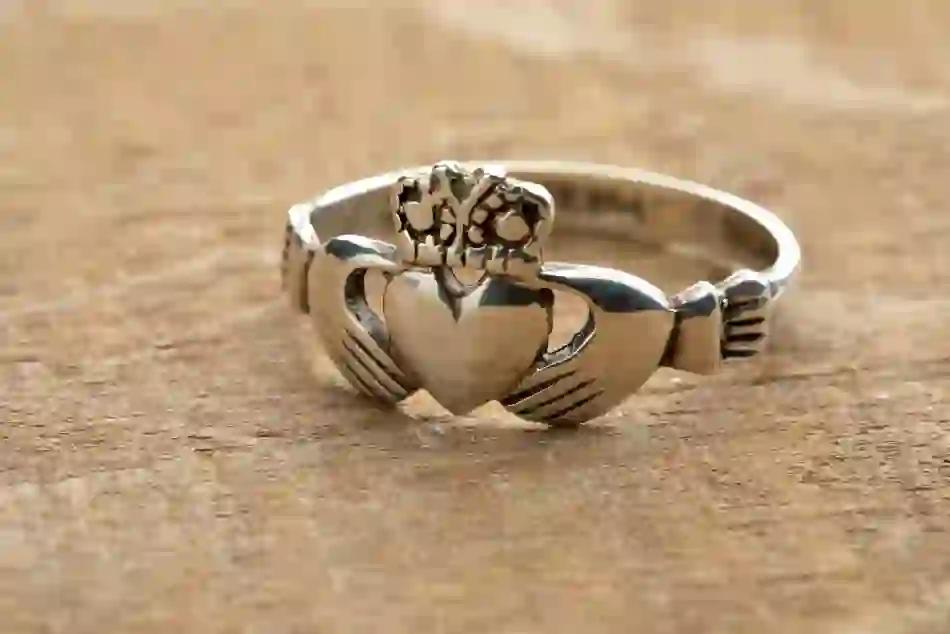 Traditional wear
When you think of Irish fashion, one staple springs to mind – the iconic Aran jumper. These hand-woven wool garments were traditionally worn by fishermen from the Aran Islands, but the story behind this traditional sweater has captured the hearts of people across the globe. It's even been featured in Vogue magazine and is a firm favourite of Taylor Swift and Harry Styles!
And then there's the gorgeous Claddagh ring – said to have originated with a Galway man called Richard Joyce. As the story goes, Richard was sold into slavery after being captured by pirates in 1689. He eventually found his way back to Galway and forged the ring as a gift for his sweetheart. The iconic design features a crown, held by a pair of hands, symbolising love, loyalty and friendship and it is still used today as an engagement ring or wedding ring.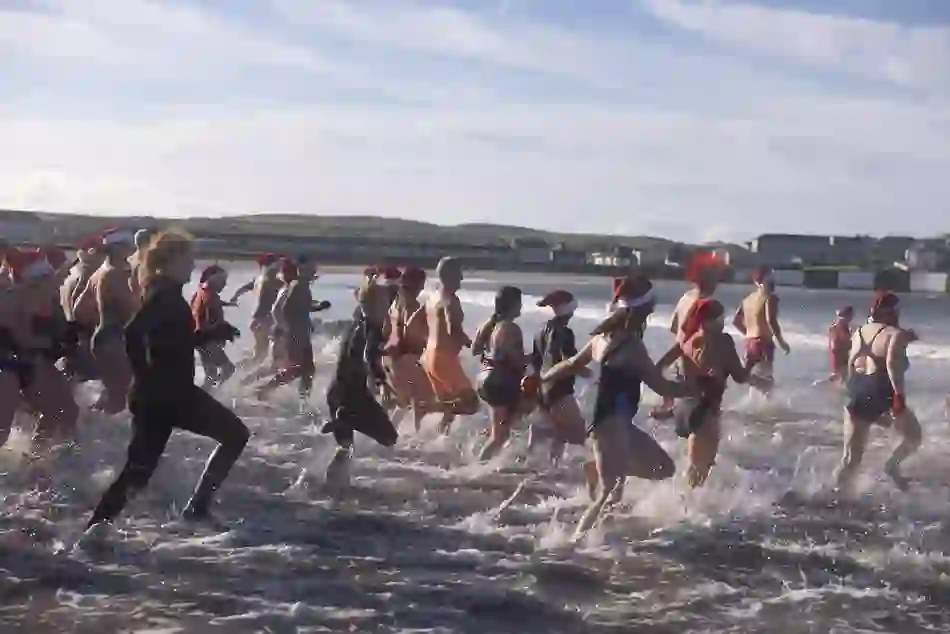 Festivals and holidays
Trace Halloween right back to its origins and you'll find yourself in the mists of pagan Ireland over 2,000 years ago – a time when the ancient festival of Samhain was celebrated to mark the beginning of winter. You can join spooky spirits across the island at festivals including Derry Halloween in Northern Ireland, the Púca Festival in Ireland's Ancient East, and the Bram Stoker Festival in Dublin.

You're sure to be charmed by Ireland's Christmas traditions. We're talking fabulous Christmas markets, twinkling shopping streets and famous buskers spreading festive cheer. It's also tradition for families to gather for a drink in their local pub on Christmas Eve. And the best tipples to enjoy when you're there? A creamy Irish coffee or a warming hot whiskey, of course! For those who want an adrenaline rush, you can join the famous Christmas morning swim enjoyed by thousands across the island.