Temple Bar's ancient history
First, some history. Temple Bar has always been a popular spot – the Vikings set up camp here as far back as 795 AD, and the remains of their original defences are located in nearby Dublin Castle.
As to the name – we've British diplomat Sir William Temple to thank for that. He built a grand residence and gardens here in the early 1600s… the name stuck, and Temple Bar was born.
The Temple Bar area is a square on the south bank of the River Liffey with off-shooting streets and narrow laneways. Packed with boutiques, cafés, galleries and pubs, it's a part of the city that is constantly humming with culture-vultures and party-seekers.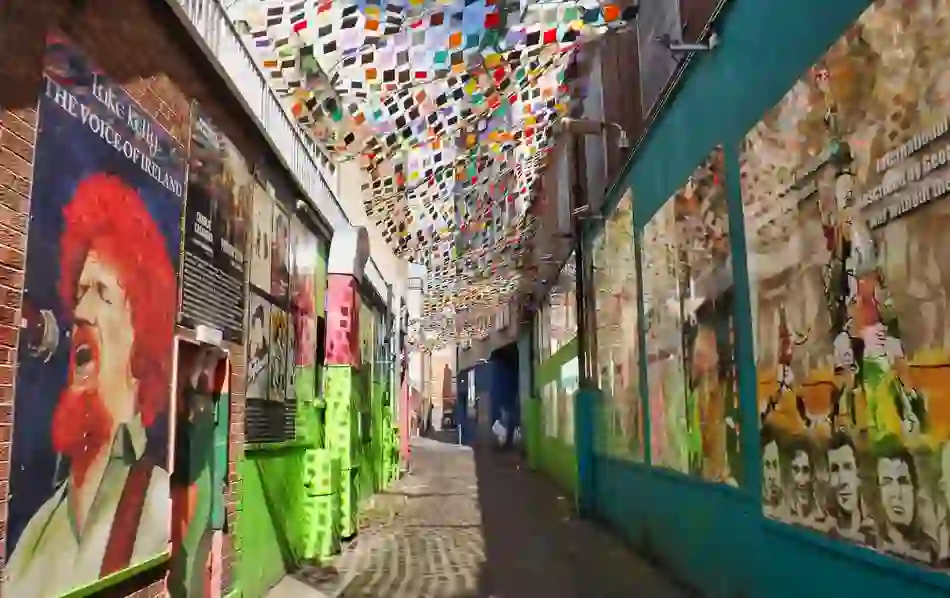 Urban delights
Temple Bar is the centre of Dublin's cultural universe. Buskers, street artists, open-air markets and exhibitions create something of a carnival atmosphere. You can catch a show (there are no less than three theatres on offer – Smock Alley, the Projects Arts Centre and the Olympia), mosey through a gallery, explore a market, go to a gig or just plonk yourself in a café for Dublin's best people-watching.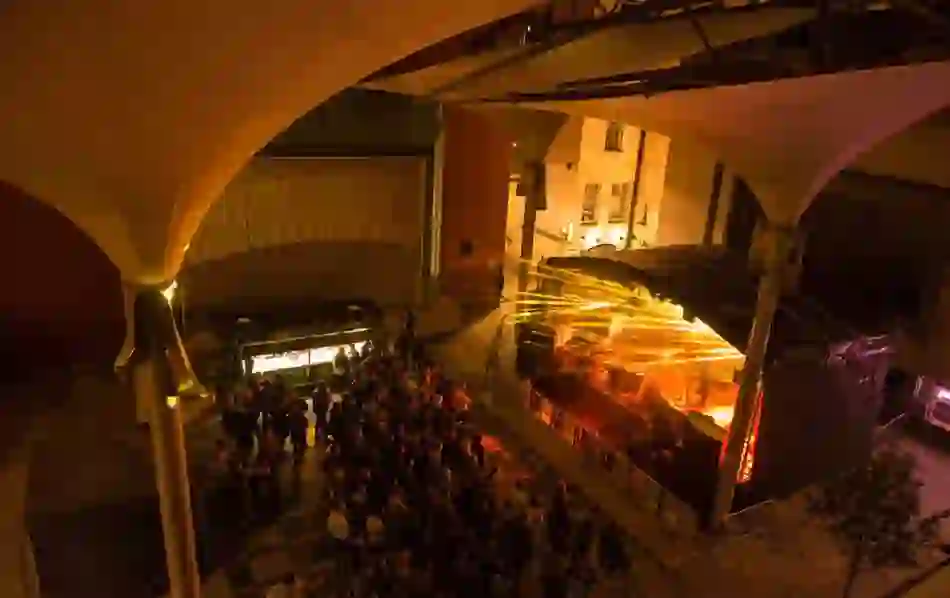 Culture squared
Meeting House Square is Temple Bar's culture HQ, and boasts a beautiful canopy roof that makes it a great all-weather venue. It is also a stage for occasional screenings, and a weekly food market. It is lined by The National Photographic Archive and The Gallery of Photography (both free entry), and the Irish Film Institute.
Every Saturday, the square is home to a colourful and buzzing food market, with fresh fruit and veg, artisan cheese and oysters. On sale you'll find fresh fruit and veg, a cheesemongers, even oysters. Around the corner in the main square, the Temple Bar Book Market has a world of literature on its stalls.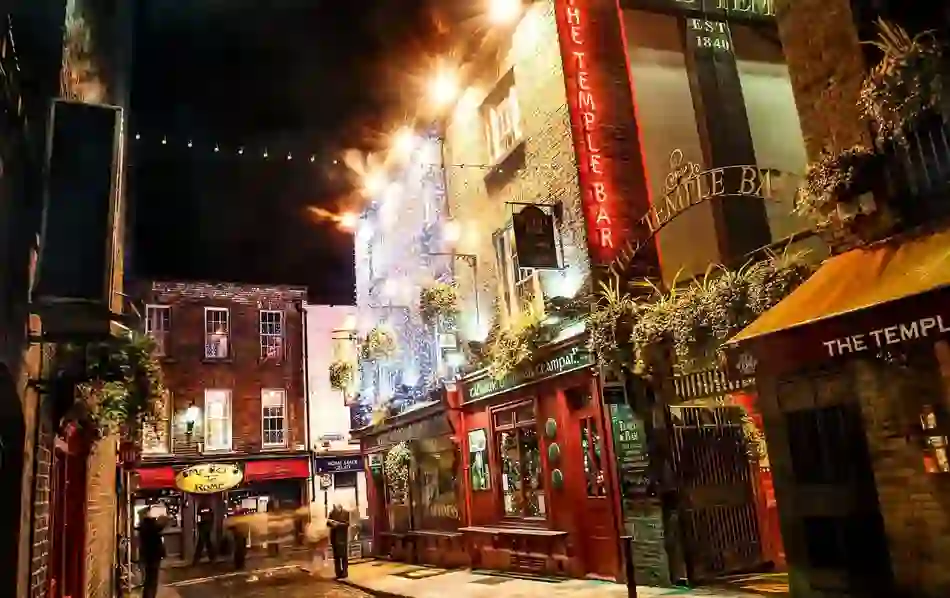 Temple Bar tastes
Feeling peckish? Wander the cobbled streets and let your sense of smell guide you. The fare on offer is both local and international, from the popular Piglet Wine Bar in the Old City part of Temple Bar to the ever-busy Gallagher's Boxty House, for a taste of traditional boxty: potato pancakes, dumplings and breads. For a real treat, try Rosa Madre, which showcases the very best local seafood, from oysters to sole.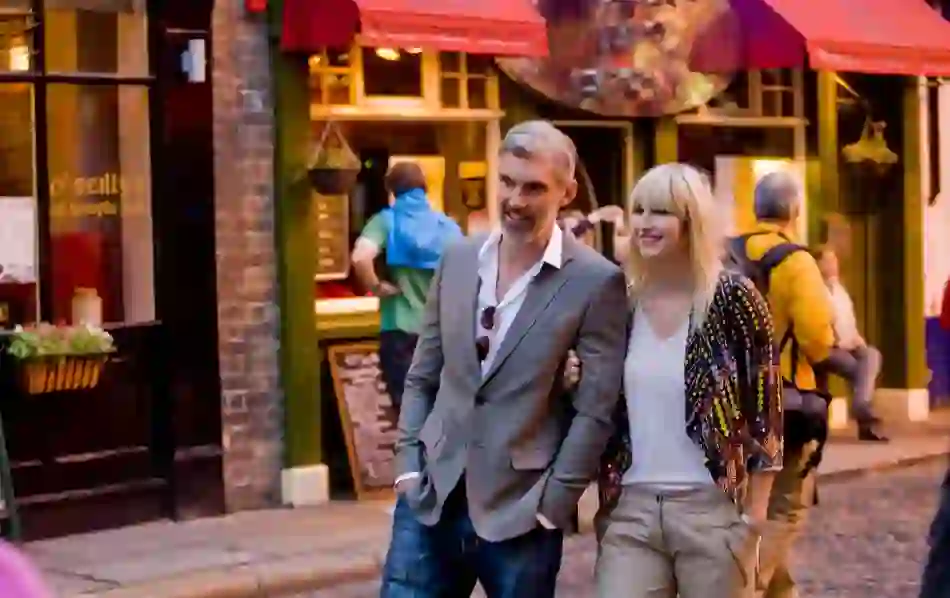 Bring on the night
When the sun goes down, the volume goes up. Temple Bar has the highest density of pubs of in Dublin city, so you'll have no problems finding something that suits your tastes, whether it's a buzzing bar or a quiet traditional spot.
Street musicians play their hearts out for the revellers hopping from pub to pub. The rhythmic sounds of Irish trad music may tempt you in for a pint and a dance at the Oliver St John Gogarty bar, which has live Irish trad every day and night.
Down Parliament Street is The Porterhouse Bar and brewery pub. One of the bastions of Ireland's craft beer scene, The Porterhouse's taps only flow with their brews, and there are bottled wonders from around the world.
Quite like Temple Bar itself: a cultural melting pot with an Irish flavour at its heart.