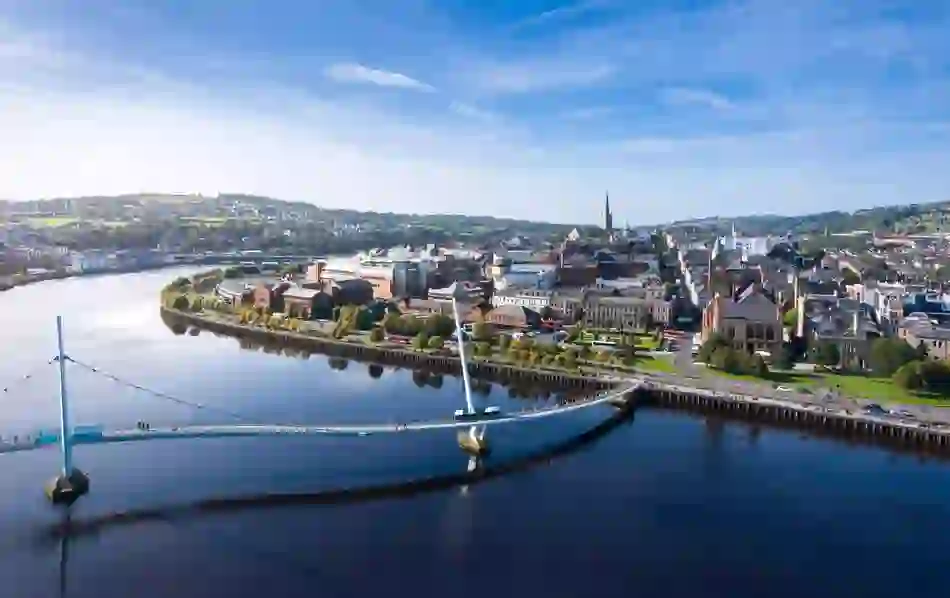 Free things to do in Derry~Londonderry County Londonderry
Straddling a slow bend of the broad River Foyle, with a compact walled city intact at its heart and a human story at every corner, Derry~Londonderry is a city ready to charm.
Most of its paid attractions are made very affordable by the Visit Derry Pass but many of this walled wonder's highlights are completely free. And we've got 10 to try…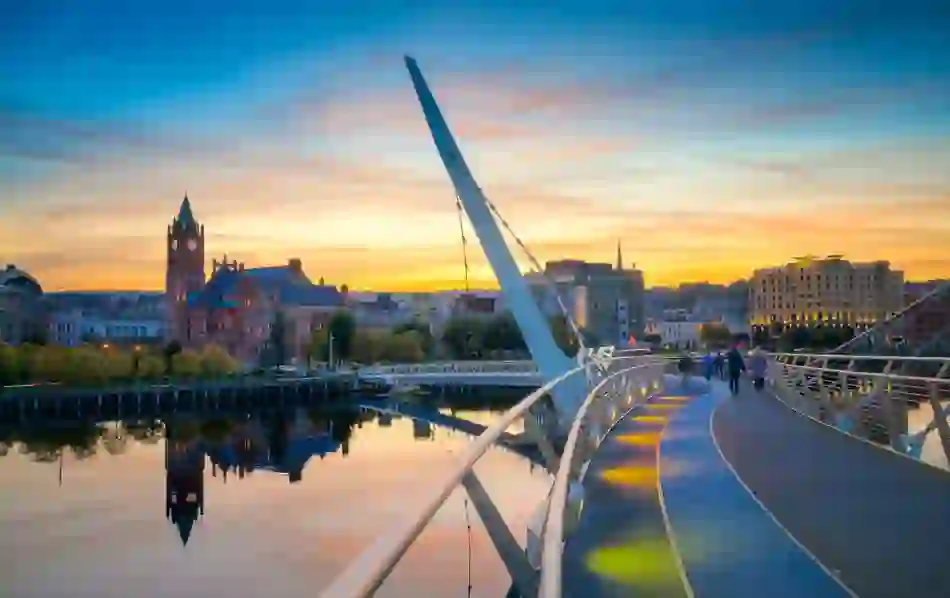 1. The Peace Bridge
Take a stroll or a spin across this sweeping asymmetrical bridge for a 360º perspective on this riverside city. Built in 2011 to connect the two sides of Derry~Londonderry, the foot and cycle bridge has become a symbol of hope for their common future.
On a fine day, continue on through Ebrington Square, a former army barracks turned spectacular public space. Then go north towards the 70 acre St Columb's Park with its playground, sculptures, 18th-century manor house and medieval ruin of St Breacan's church. You can loop back along a Greenway route by the river's shoreline.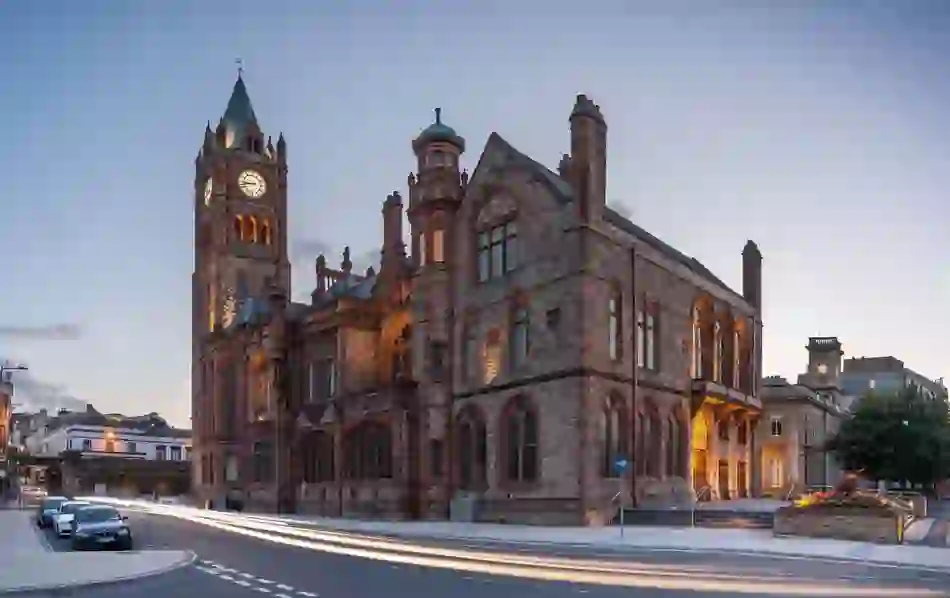 2. The Guildhall and Guildhall Square
Guildhall Square is where President Clinton spoke to crowds in 1995 to crowds about the hope of the burgeoning Peace Process. The Guildhall building itself features a landmark clock modelled on London's Big Ben outside and one of the country's most elaborate collections of stained-glass windows inside, set into handsome neo-Gothic style redbrick.
The square is also your unmissable starting point for any city tour, with its interactive tourist information point and historical exhibition uncovering the influence of the Plantation of Ulster on the city and its communities.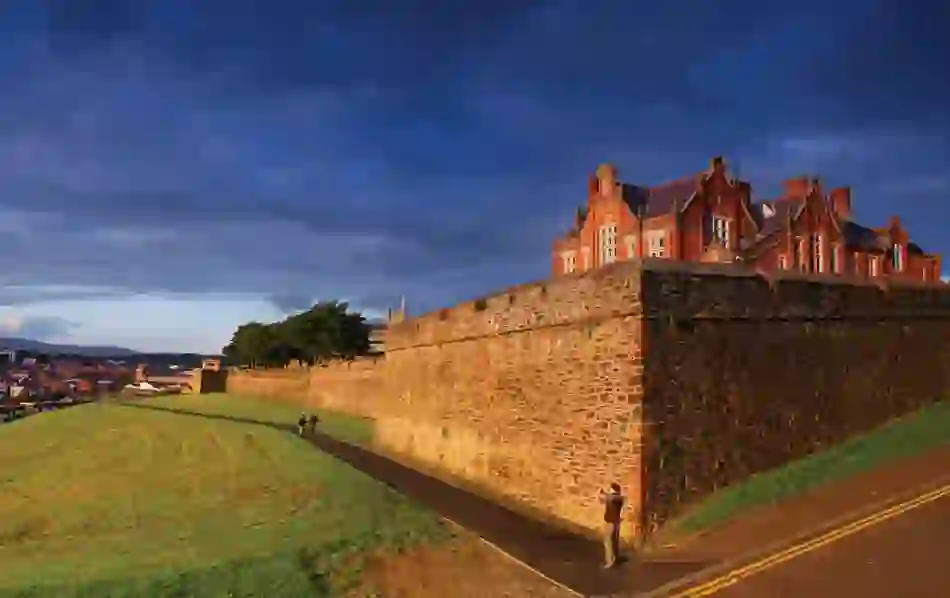 3. The city walls
If you did nothing else but walk the one-mile circuit of the 400-year old (and still intact) city walls with its restored cannons, watchtowers, gates and battlements, you'd get a fascinating insight into the history of the city.
Built in 1613-18 by King James I as part of the Plantation of Ulster, today the walls offer views down to a central square called The Diamond between the four original gates, up to the Bogside and across the Foyle to The Waterside. Today's seven gates give access to fascinating attractions along the way such as St Augustine's church and St Columb's cathedral, church and long tower.
Be sure to download a map as well as the free Walk the Walls app to unlock the historical context of the city through CGI, video and photos.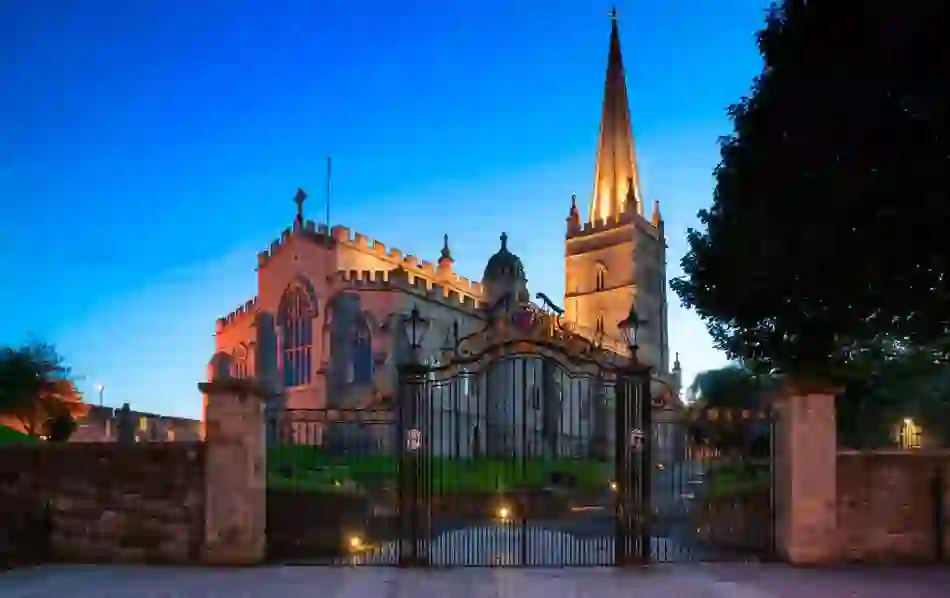 4. St Columb
You'll meet St Columb (or Columba, or Colmcille) everywhere in Derry~Londonderry. The 6th century saint seeded the city's name when he established a Christian monastery in 546AD amongst the groves of oak (doire) that had been sites of pagan worship.
Built in 1633, the historic St Columb's Cathedral is home to eclectic exhibitions that span silver Communion plates to copies of the Book of Kells to regimental flags and artefacts dating from the 17th century siege. The cathedral itself is free to visit, when open, as St Columb's Church Long Tower with its sumptuous interiors, and St Columb's Heritage Centre, both just outside the walls.
You'll find the oldest Christian site in the city right on the city walls themselves. St Augustine's church boasts a pretty graveyard, parish school and hall and is thought to be located where Colmcille's 6th-century monastery once stood.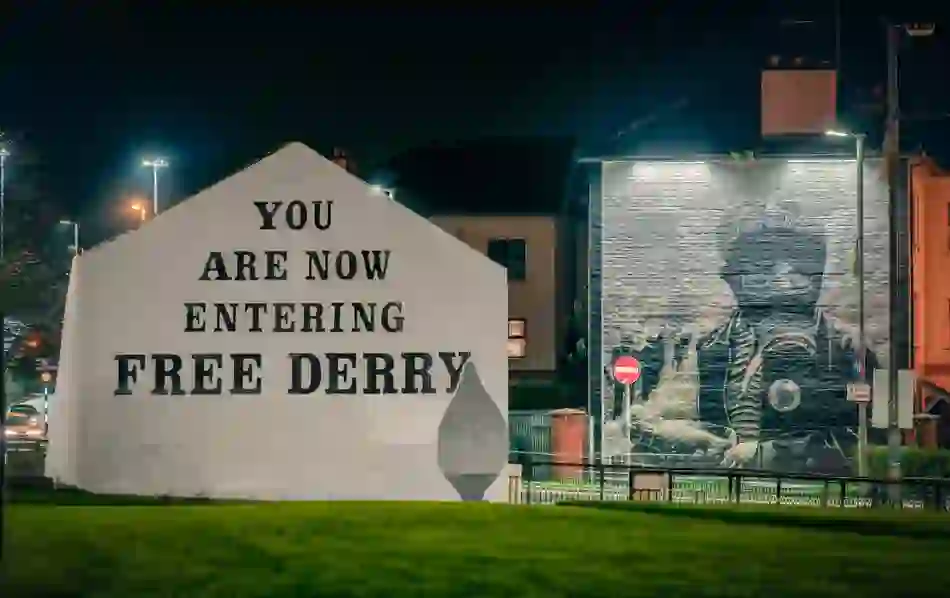 5. The Bogside
There's street art, and then there's "The People's Gallery" in the Bogside neighbourhood of Derry: 12 giant murals created by local trio The Bogside Artists, who have quite literally painted the local "Troubles" in an international context, honouring defenders of civil rights such as Nelson Mandela in what is known as the "Bogside Murals". Nearby is the landmark Free Derry Corner, first painted in 1969 on the end of a terrace of houses – the terrace no longer exist, but the wall was preserved for posterity.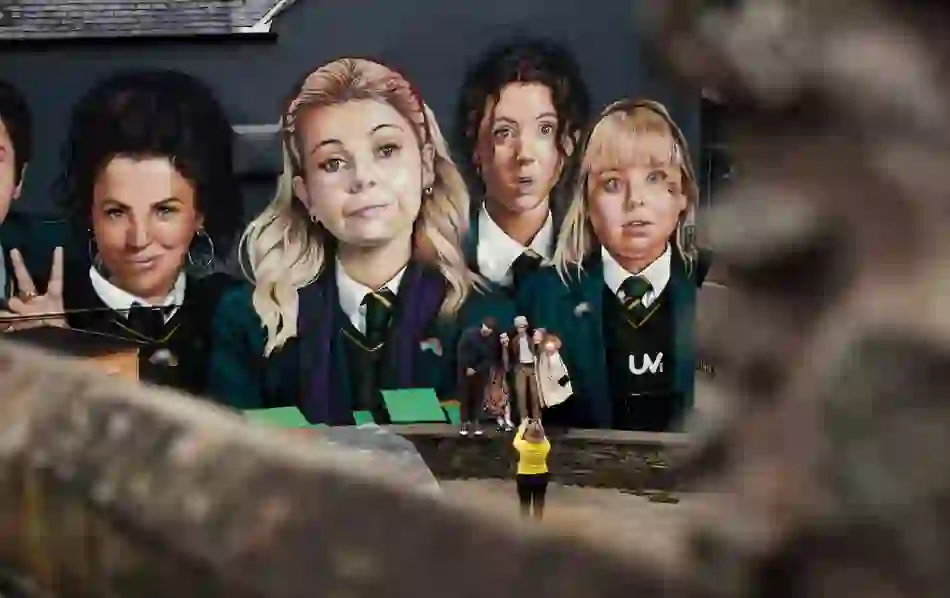 6. Derry Girls mural
Fancy grabbing a selfie with those homegrown heroes of contemporary pop culture, the Derry Girls? Tucked under the city walls at Orchard Street, the side wall of Badgers Bar is home to a giant mural portrait of the four friends, created by local not-for-profit company UV Arts. You could join the pals for a drink in the outdoor seating area below the mural, or take a stroll to Pump Street and treat yourself to Granda Joe's favourite of a cream horn in Doherty's bakery.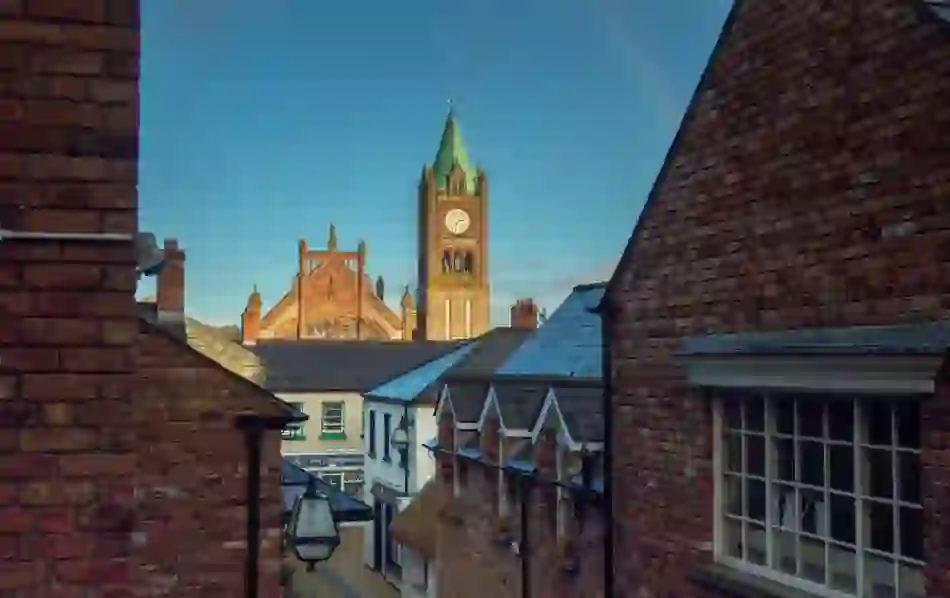 7. Derry Crafts Village
Window shopping need cost nothing. And when it's in a picturesque crafts village, with 18th century-style streets, squares and courtyards, and 70 craftspeople at work, it becomes a lovely way to get a real sense of local character. Add in pretty coffee shops and restaurants from leading local chefs, and the only challenge might be in leaving this village within the walled city.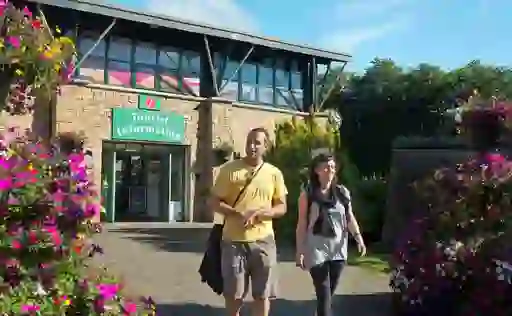 8. Amelia Earhart Theatre Show
"Courage is the price that life exacts for granting peace, the soul that knows it not, knows no release from little things." So said the very fabulous Amelia Earhart; she knew about courage, as the first woman to ever fly solo across the Atlantic. After tough conditions forced her to cut short her intended destination of Paris, the American pilot landed in the Gallagher's family field north of Derry~Londonderry – a fitting choice, given that the city's women are so famous for their strength of character.
Hear all about her adventures at this free show in the small theatre in the Visit Derry Information Centre on Waterloo Place.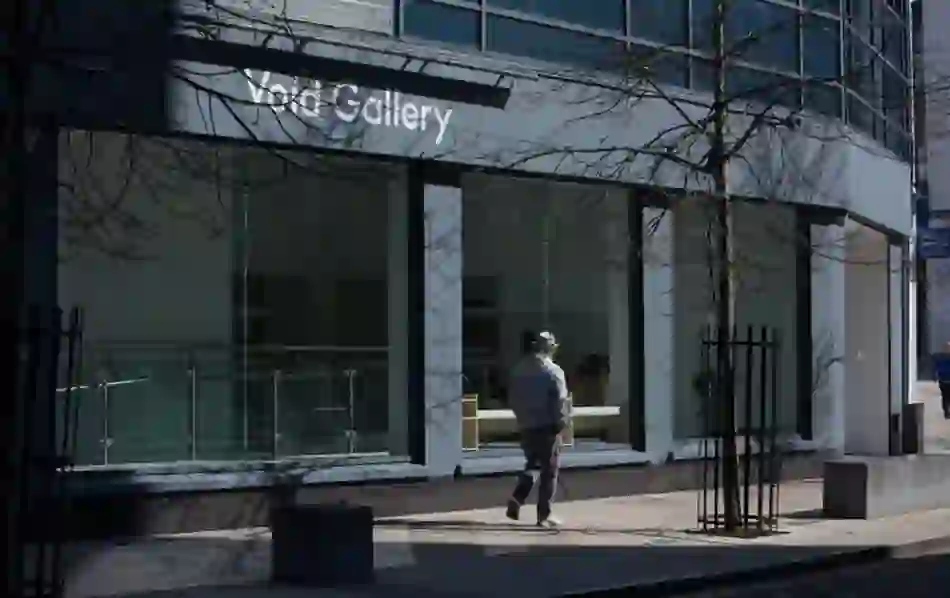 9. Void Gallery
Pop into this contemporary visual art gallery to view their current exhibition, which might be from a local or international artist, and from a broad range of media and artistic practices celebrated by the eclectic programme here. Catch a free guided tour every Tuesday, or check out their many free educational workshops and events for all ages, for a chance to try your own hand at lino printing, sculpture or life drawing.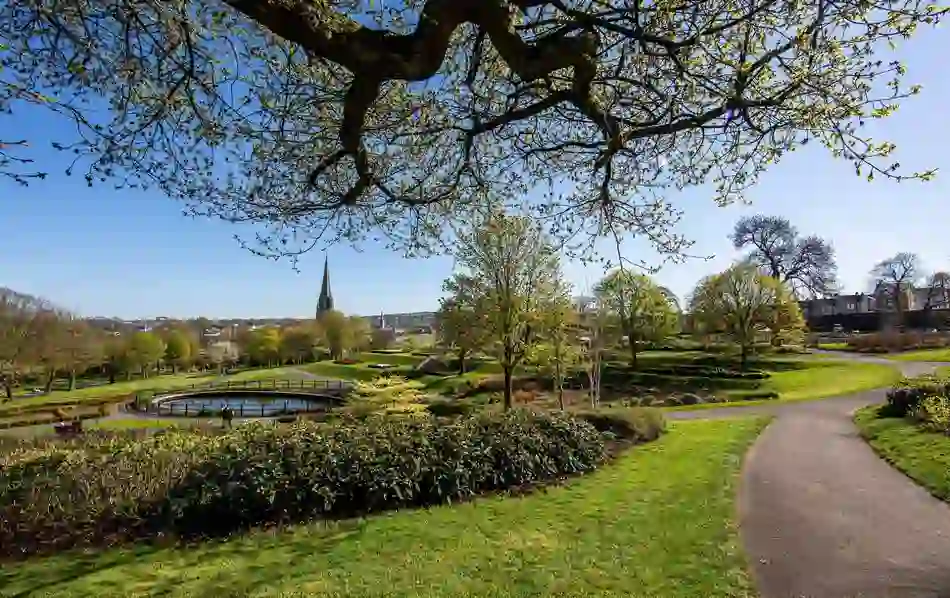 10. Derry~Londonderry parks
Derry offers plenty of recreational parks both in and beyond the city. Besides St Columb's Park, the regenerated Brooke Park is easily reached from the city walls, with 20 acres of Victorian park, a café, playing pitches and playground.
On the edge of the city overlooking the Foyle's east bank, Prehen Woods are a very special pocket of 18.5 acres of ancient woodland, protected by the Woodland's Trust. South east of the city, Ness Country Park promises 7km of mixed woodland, riverside and waterfall walks, plus easily accessed wildflower meadows, picnic tables, wildlife ponds and a visitor centre with a biodiversity exhibition.