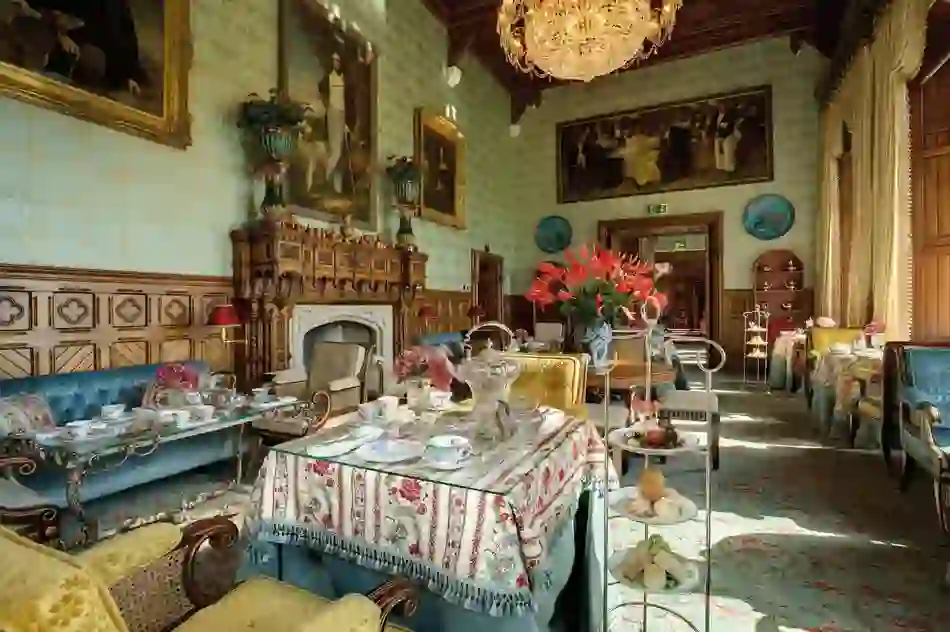 1. Ashford Castle, County Mayo
Ashford Castle is one of Ireland's superstar castles and rightly so. Originally built in the 13th century, and once owned by the Guinness brewing family, it's become a global icon of luxury accommodation. This five-star hotel has won countless awards and accolades since it opened its doors to guests in 1915, including Best Resort Hotel in Europe from Condé Nast Traveller.
Besides its opulent interior, the estate is a vision during the autumn when its magnificent ancient woodlands explode with colour. We suggest long walks in the crisp air, maybe a round of golf on the 9-hole course (which used to be the deer park) and even a cruise on the estate's lake. Then it's time to retreat back to your fortress for a sumptuous afternoon tea.
Did you know?
The Quiet Man was filmed in nearby Connemara and many of the film's stars, including John Wayne and Maureen O'Hara, stayed at Ashford Castle.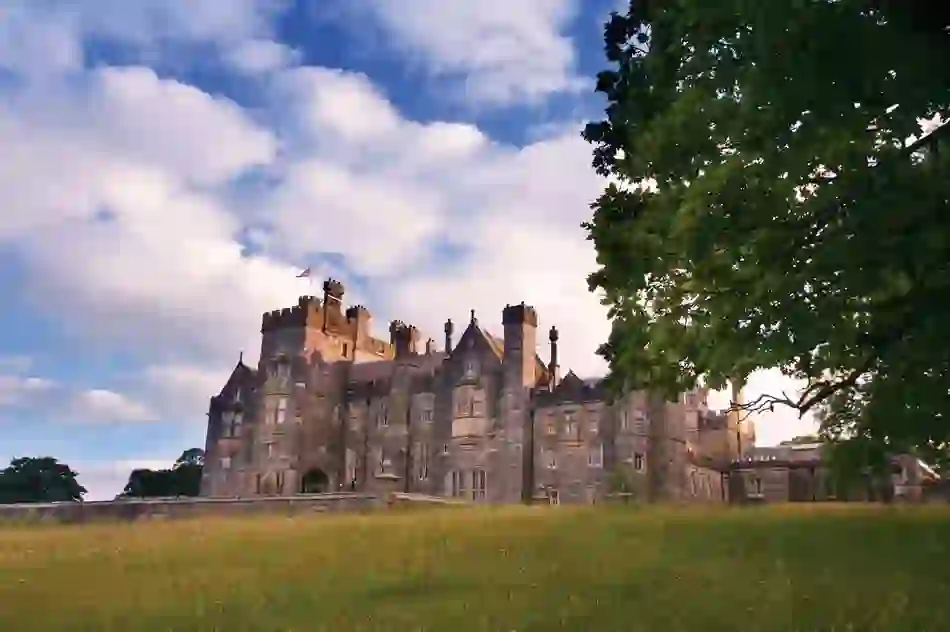 2. Crom Castle, County Fermanagh
At Crom Castle, you don't just live like aristocracy; you'll live with them. It's all thanks to Lord and Lady Erne, whose family has called Crom home for seven generations. They've opened up the West Wing of the family home to visitors and you can rent it for a week or a long weekend.
With its enviable location on the picturesque Lough Erne at the heart of Fermanagh's Lakelands, Crom Castle is a northern delight. Stroll around the rolling parkland to the romantic ruins of Crom Old Castle, scene of many past battles, or just curl up in the drawing room with a good book.

Did you know?
The 895-million-year-old Marble Arch Caves Global Geopark near Crom Castle boasts one of the finest show caves in Europe.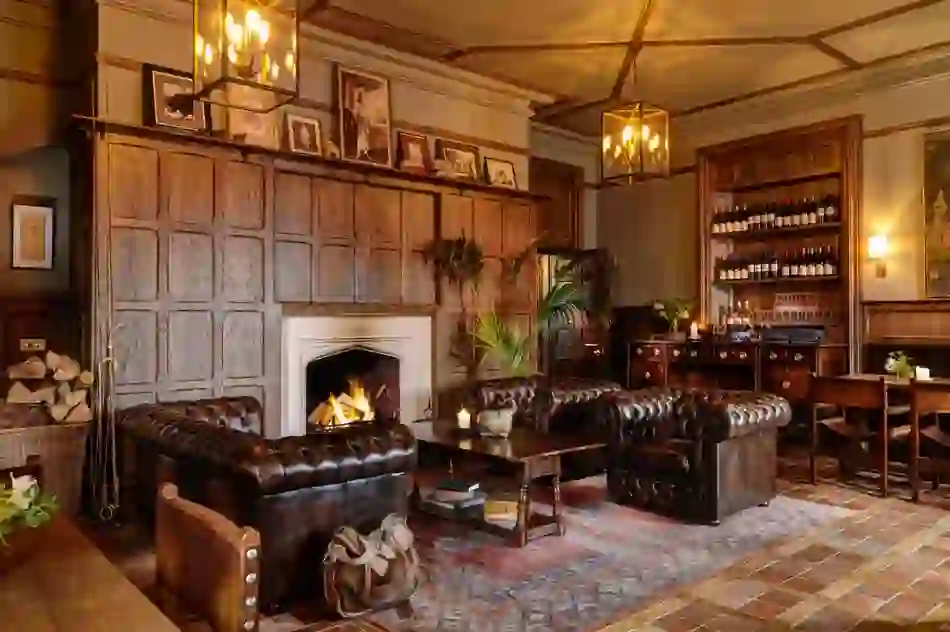 3. Ballynahinch Castle, County Galway
Nestled in the heart of a 450-acre estate in Connemara, Ballynahinch Castle's infamous history just adds to the allure of this stunning Galway gem. The present house was built in the 17th century, but the original settlement goes back another 200 years when it was the ancestral home of the "Ferocious O'Flaherty Clan". They became even more feared when Donal O' Flaherty acquired a wife in 1546 – the notorious Pirate Queen, Grace O'Malley.
Nowadays, Ballynahinch is a much more civilised prospect. Guests are greeted by a welcoming log fire in the reception hall, food is locally sourced and lovingly prepared, and expert guides are available to advise on the best fly fishing spots and walking trails.
Did you know?
Ballynahinch is a dream for outdoor enthusiasts, with walking, hiking, angling, cycling and woodcock shooting all available on the estate.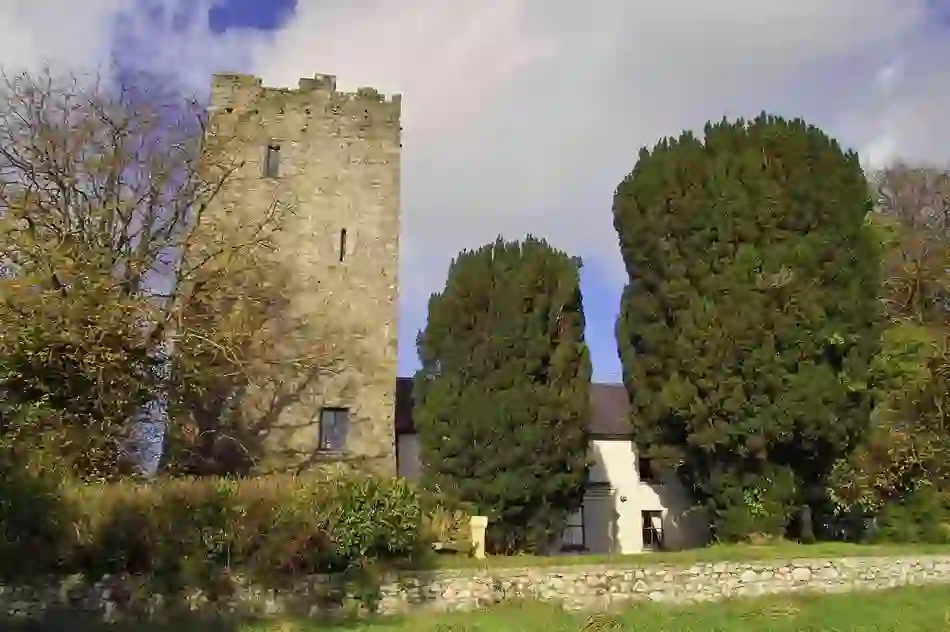 4. Clomantagh Castle, County Kilkenny
Tucked away in the heart of Ireland's Ancient East, Clomantagh Castle is an intriguing jumble of styles. Part medieval tower house, part 19th century farmhouse, the building also boasts a Sheela-na-Gig (an ancient pagan fertility symbol) carved into one of the stones.
In its time, Clomantagh has been owned by everyone from a ne'er-do-well aristocrat (yes, we're looking at you, Piers Butler, 8th Earl of Ormond) to the local vet. Now, it's available for hire for any wannabe kings or queens of the castle.
Did you know?
Nearby Kilkenny Castle was gifted to the people of Kilkenny in 1967 by the Butler family for only £50!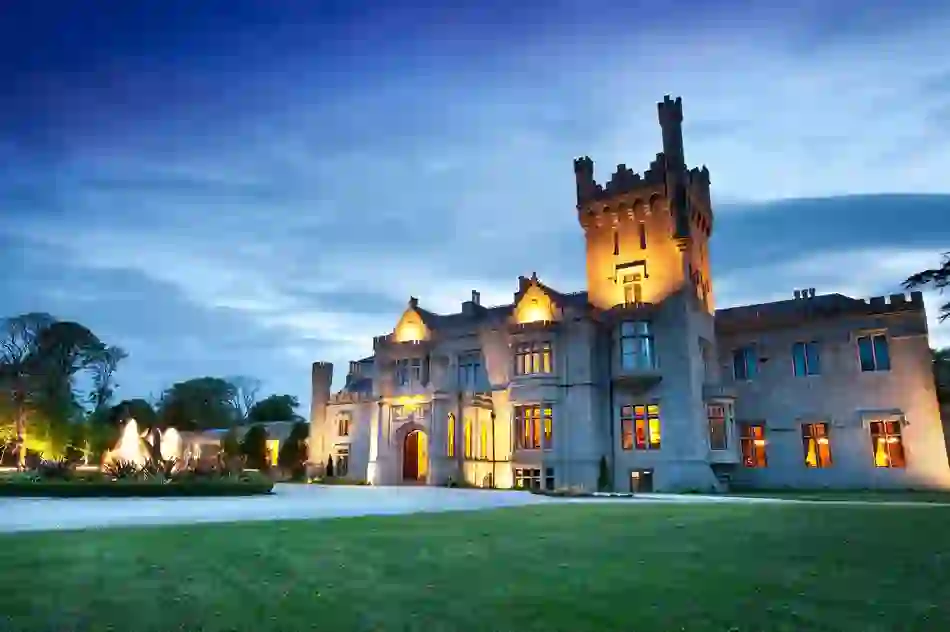 5. Lough Eske Castle, County Donegal
With its collection of tall turrets and magical woodlands Lough Eske Castle is bursting with fairytale credentials. It has, of course, been renovated and upgraded since the original build around 1474, but Eske remains an important historical site.
Entering the castle, you'll be greeted by an intricately carved oak staircase, gleaming marble floors, roaring fires and sheer opulence. The fairytale continues right up to the fine dining and accommodation. And if you can tear yourself away from the luxurious interior, County Donegal is a walker's paradise, and there's no better route than the International Appalachian Trail, which passes right by the castle.
Did you know?
The Wild Atlantic Way, the spectacular touring coastal route, begins in County Donegal and takes you all the way south to Kinsale in County Cork.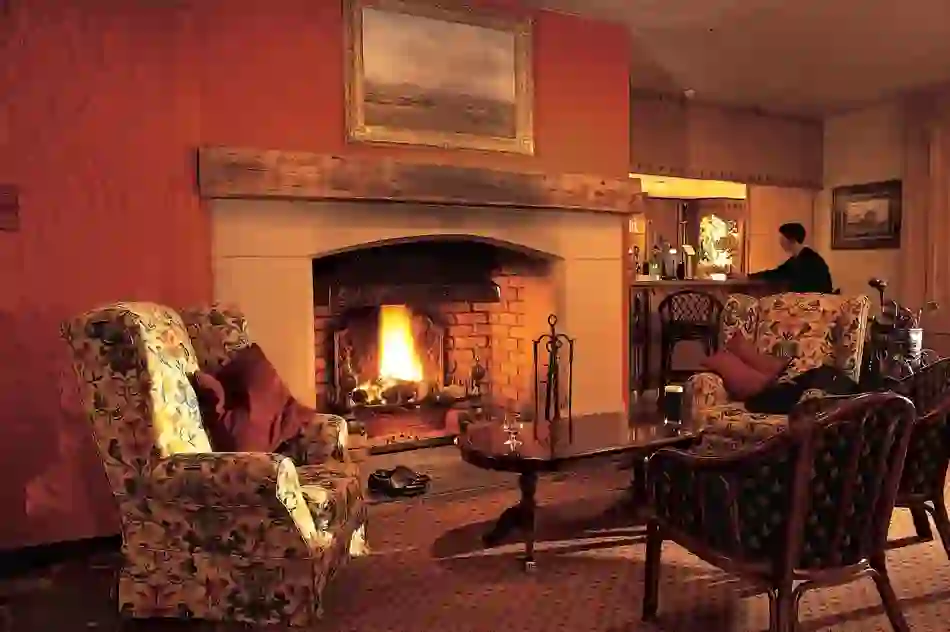 6. Ballygally Castle, County Antrim
They say that location is everything, and in that case, Ballygally Castle Hotel has it all. This turreted treasure has been standing guard over the spellbinding Causeway Coastal Route since the 17th century. Rumoured to be one of the most haunted places on the entire island, Ballygally boasts more than one spectre, including former residents Lady Isobel Shaw and Madame Nixon. If you're brave enough, you can visit the Ghost Room in one of the turrets.
But if you're looking for a more relaxed stay, just enjoy the spectacular views and the hotel's famous afternoon teas, the perfect way to relax after a busy morning of sightseeing.
Did you know?
Author CS Lewis was born in Belfast, and it's said that Dunluce Castle on the Causeway Coastal Route was the inspiration for Cair Paravel in the Chronicles of Narnia series.