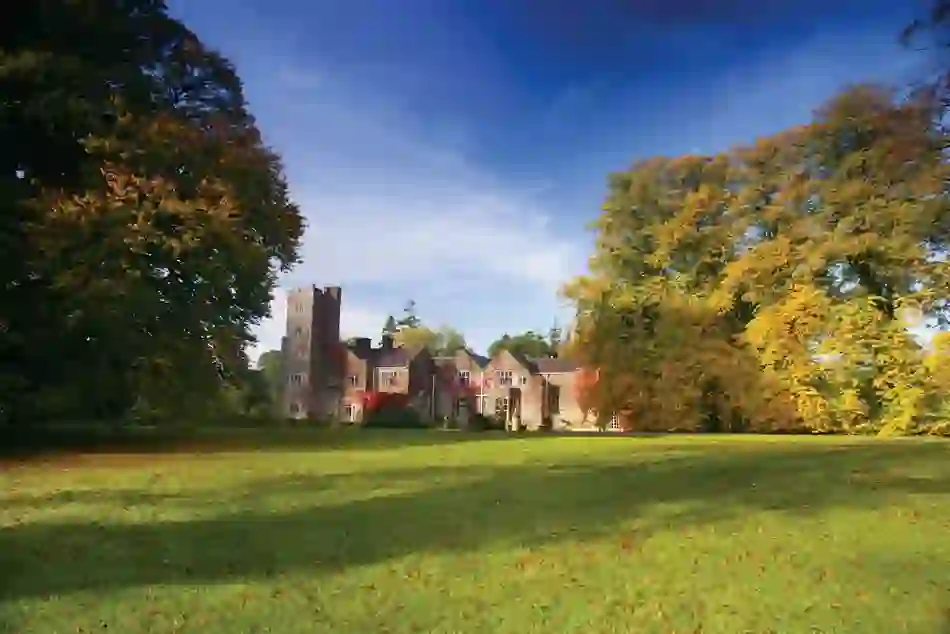 5 seriously cosy retreats
If you're looking for a cosy retreat in Ireland or a romantic hideaway in an cosy cottage, then we've got five cosy, yet unique places to stay around the island of Ireland that you definitely need to stay in!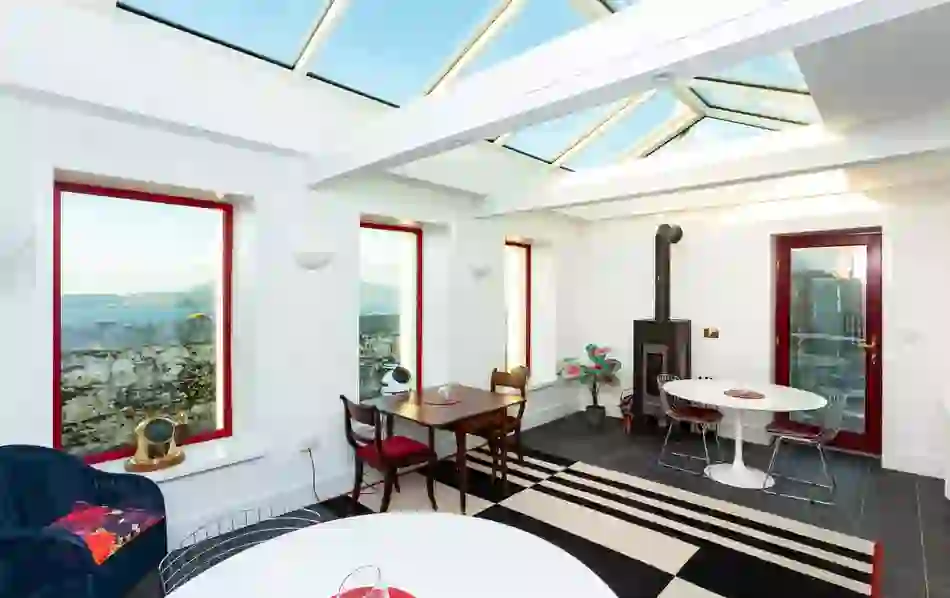 1. Clare Island Lighthouse, County Mayo
Where it is: Quite literally on the edge of the Wild Atlantic Way in County Mayo, so you couldn't get more rural if you tried. Guarding the entrance to Clew Bay for almost 200 years, Clare Island Lighthouse is perched high on the cliff side watching over Achill Island and Westport town.
Why it's special: Well, it's a lighthouse on an island, for starters! Once used as a vital navigational aid, Clare Island Lighthouse is no longer operational as a beacon, but instead has transformed into a truly unusual place to stay.
Guests can tuck into six-course feasts, relax in the library, or get cosy in front of the wood burning stove in the sitting room after exploring the wilds of the west. To get there, take the ferry from Roonagh Pier in County Mayo, and admire the gorgeous sea view along the way!
What fans say: "What a phenomenal place to stay! Few places in the world offer such fantastic sights, beautiful food and amazing hospitality." Michell B, TripAdvisor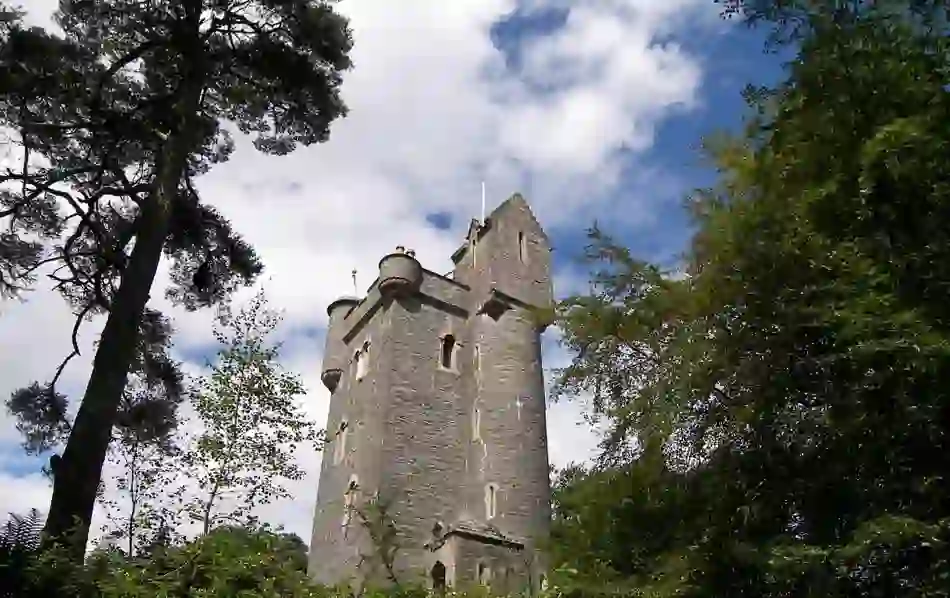 2. Helen's Tower, County Down
Where it is: Perched high on the rolling hills of County Down, Helen's Tower is an Irish Landmark Trust-owned beauty set amidst the woods of the Clandeboye Estate. Embedded in the area's history, it was commissioned by Lord Dufferin of Clandeboye, designed by Scottish architect William Burn and completed in 1861.
Why it's special: Once the game-keeper's tower, Helen's Tower has been transformed into an enchanting three-storey self-catering property. The preservation of the interiors and fittings unique to the 19th century definitely add to its charm. The octagonal room, in particular, has panelling throughout with poems engraved on metal plates set into the walls. It has even been immortalised by poets Tennyson and Browning over the years.
What fans say: "Standing on the roof top, the sun beating down, looking out over the incredible countryside, towns and cities is an unforgettable memory. Every room inside the tower has its own character." Bertie, Airbnb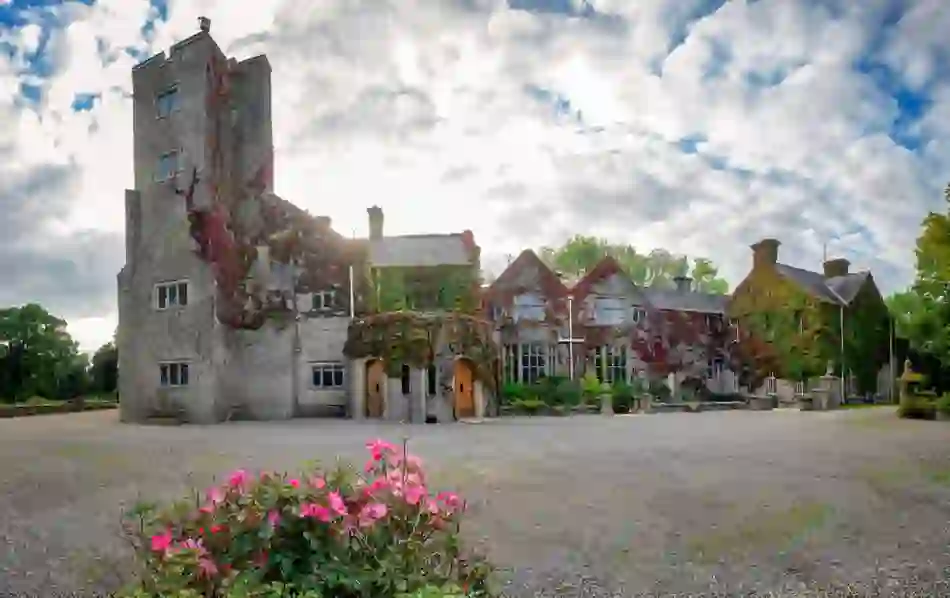 3. Belle Isle Estate, County Fermanagh
Where it is: On a little island at the heart of Fermanagh's Lakelands in Northern Ireland lies the very handsome Belle Isle Castle, a fabulous 17th century mansion. Nestled in a designated Special Area of Conservation, the stone walls are surrounded by an estate filled with wildflower meadows, lakes, forest walks and a walled garden.
Why it's special: Picture this: you and your friends can rent this castle out in its entirety, as it sleeps up to 26. And if that's not enough, there's a coach house and romantic cottages, too, for self-catering trips. You can go fishing, island-hopping or boating, and if your friends are into improving their culinary skills, there's a cookery school with private courses for eight or more.
What fans say: "A magical experience that I'll never forget. Everyone was bowled over by how beautiful a place it is, whilst at the same time being very welcoming and relaxing." Christina M, Customer Alliance Reviews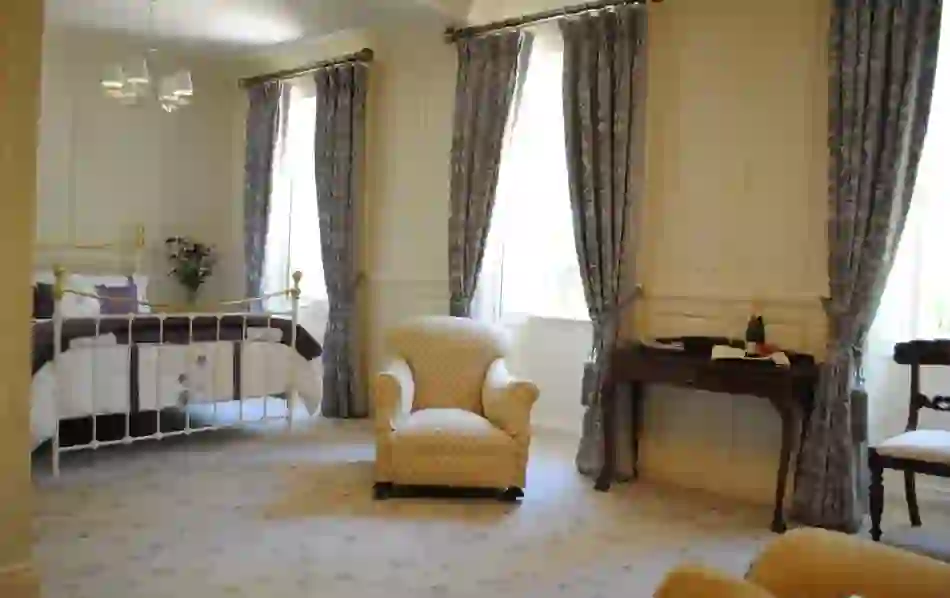 4. Killiane Castle Country House & Farm, County Wexford
Where it is: Located in a delightfully tranquil part of Wexford in Ireland's Ancient East, Killiane Castle Country House & Farm has previously been named Farmhouse of the Year by the Georgina Campbell Guide. Found down a narrow, leafy road, this is the perfect romantic getaway as this is so far from the madding crowd that you could forget the rest of the world even exists. Your elegant B&B accommodation is right next to a 15th century castle, and a 230-acre working dairy farm.
Why it's special: Yes, you can play croquet on the lawns, read peacefully by the fireside or ramble through the grounds, but this is a working farm. Come spring time, it's calving and lambing time. You're more than welcome to watch the cows being milked, and the calves and sheep being fed.
What fans say: "This was the perfect spot with a relaxed atmosphere and homely feel. Wexford town was nearby, and we went on a lovely country walk, too. Would highly recommend for an authentic Irish experience." Niamhyosa, TripAdvisor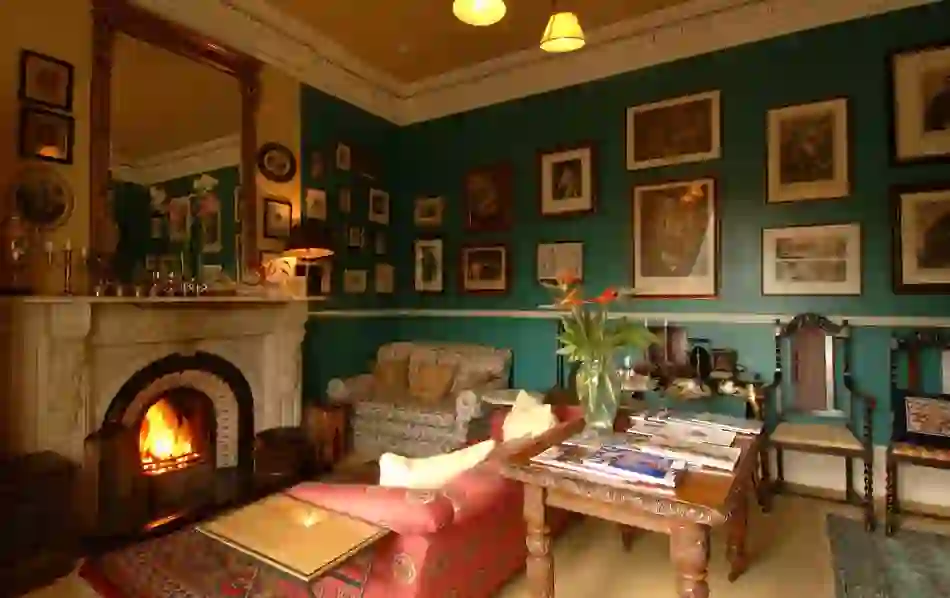 5. The Mustard Seed at Echo Lodge, Ballingarry, County Limerick
Where it is: Not to be confused with the Ballingarry in County Tipperary, this is an award-winning rural gem in the heart of County Limerick and the very definition of a "getaway". The Mustard Seed is a stylish country house that takes in over 10 acres of this lush, green idyll and is particularly renowned for its wonderful food.
Why it's special: If you're looking for somewhere that epitomises the flavours of Ireland, then this is it. The award-winning restaurant is delightful, with people travelling from far and wide to sample the creative Irish cooking from Head Chef Angel Pirev and his team, who pride themselves on using locally sourced produce as much as possible. Currently on the menu you can take your pick from the delicious Kenmare scallops with pak choi and lovage foam or chicken served with aubergine, Guinness bechamel and apricot jelly.
What fans say: "From the moment you turn in the gates at The Mustard Seed nothing is left to chance. The gardens are beautiful, as is the building (an old convent). Dinner in either of the beautiful dining rooms is a treat both to the eyes and the palette and the wine excellent." Betty N, TripAdvisor