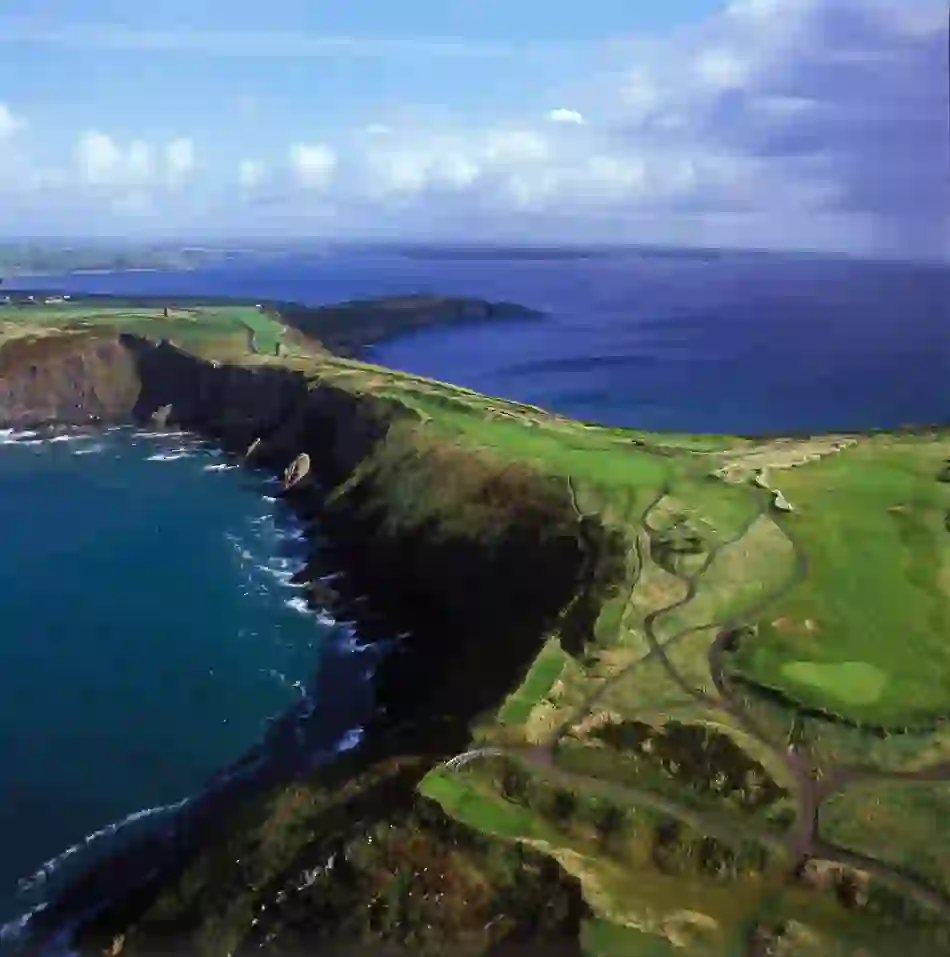 Discover the Old Head of Kinsale
Just you and the ocean
Simply put, the Old Head of Kinsale in County Cork is one of Ireland's most spectacular coastal areas. Situated just outside the pretty town of Kinsale, and the start (or end) of your Wild Atlantic Way adventure, this is a sight that simply can't be missed.
This large promontory juts out into the Atlantic Ocean, rising hundreds of feet above the water with towering sea cliffs. On this stretch of coastal bliss, it feels like you've left the world behind. It's just you and the ocean.
Stretch your legs
The best way to explore the Old Head is by foot. The Old Head of Kinsale Loop is a gentle 6km (3.7 miles) walk that takes in a circular route around the head. The dramatic cliffs and lush headland speckled with bursts of white and yellow flowers aren't the only gems here.
The walk will bring you by the mysterious ruins of a fort, which is said to have been built by the Celts around 100BC. Further on, the black and white striped Old Head Lighthouse stands looking out to sea. It was just off the coast here that a German u boat torpedo sank the RMS Lusitania in World War II. The wreck still lies beneath the waves.
A safe haven of wonders awaits...
Quaint small towns, towering sea cliffs and gorgeous landscapes: prepare to fall in love with this stunning stretch of Ireland's Wild Atlantic Way.
Anyone for golf?
The Old Head of Kinsale is also home to a world class golf club and one of the most prestigious golf courses on the planet: the Old Head Golf Links. With the wild Atlantic Ocean crashing all around you, nature is the biggest challenge here. Don't be one of the many visitors who loses their golf ball to the ocean!
Once you've finished a spectacular round of golf that you certainly won't forget in a hurry, there's plenty more for you to see and do here. Spend the night in its award-winning accommodation, or pamper yourself at the luxurious spa on-site. Perhaps this is the place to completely unwind before continuing your journey along the Wild Atlantic Way?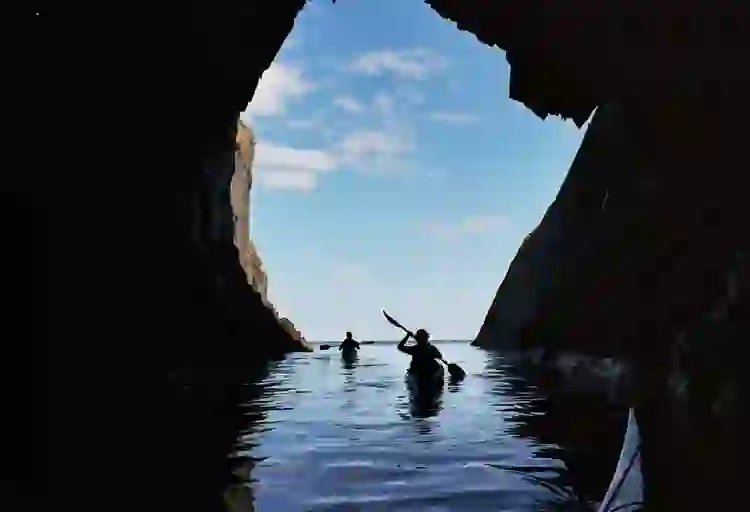 Hit the water
Of course, you can always explore the Old Head from a different perspective with a visit to H2O Sea Kayaking. They offer three-day or half-day tours for you to try, and can even create a bespoke custom itinerary for your trip!
The team caters for pros and beginners, and will take you around and even under Old Head via incredible sea arches. Keep your eyes peeled for zooming kittiwakes, friendly seals and basking sharks.
With the Old Head of Kinsale well and truly explored from land and sea, you're ready to get back into your Wild Atlantic Way adventure.
County Cork highlights
Don't miss these great things to soo and do