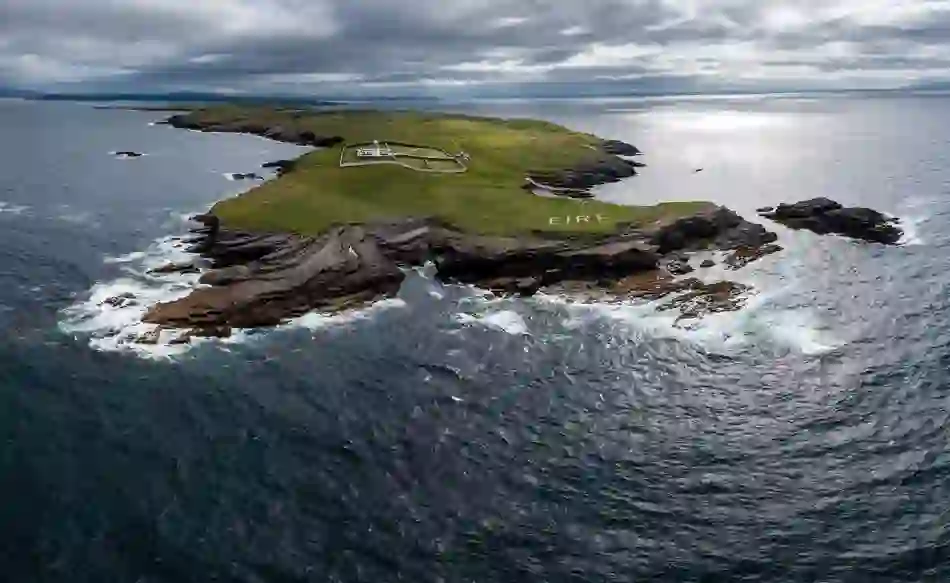 6 luxury hideaways around Ireland
Whether you're looking for a digital detox, quality family time or a romantic refuge, Ireland has no shortage of remote and scenic locales to calmly rewire your settings. From rustic countryside boltholes to surf-side retreats on the Wild Atlantic Way, we've got six luxury hideaways that will leave you feeling refreshed and revived.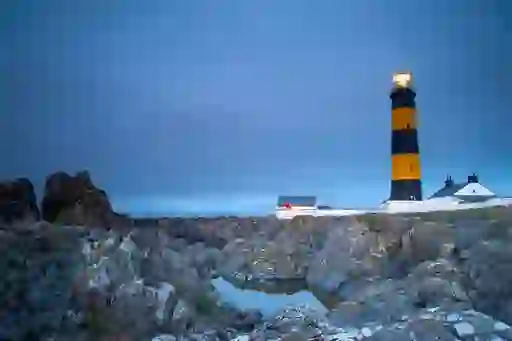 Light-keepers' House at St John's Point, County Down
St John's Lighthouse has kept a lonely, watchful, eye on mariners since the 19th century as they navigated the tempestuous Irish Sea from the craggy coastline of County Down's Lecale peninsula. Today visitors can harbour that same fleeting sense of isolation from the two well-appointed self-catering light-keeper's lodges, which have been painstakingly restored by The Irish Landmark Trust. Sleep every night in your sturdy quarters as waves crash against the shoreline below.
The light-keeper properties, called JP Ketch or JP Sloop, are authentic in design with two bedrooms, central heating, living areas and a fully equipped kitchen. They adjoin the 12-metre lighthouse which has the same colours that poet, novelist and playwright, Brendan Behan used to paint the building when he was employed there in the summer of 1950.
The seaside setting makes it difficult to leave, but Game of Thrones® enthusiasts only have a 20-minute drive to the eclectically designed Castle Ward – a historical building that doubled up as the farm location of Winterfell.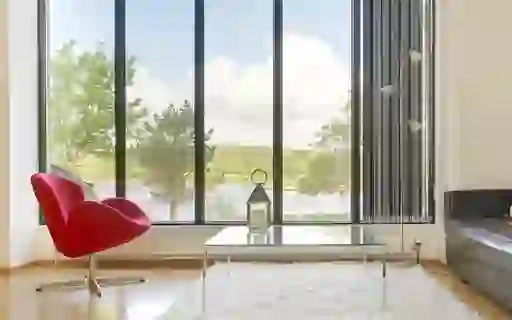 Blairscove, West Cork
This beautiful Georgian property is located on Dunmanus Bay in West Cork on the Wild Atlantic Way. It's a perfect place to go off-grid while having a top-notch team of chefs close to hand in the property's swish restaurant, which was originally a barn. Residents can choose between a "piggery", coach house, loft or former servants' quarters surrounding a cobbled courtyard.
Despite their humble origins, these 300-year-old suites and cottages are plush and boast stunning settings – some even have views of the gorgeous Sheep's Head Peninsula. If you're looking for a complete escape, ask for the open-plan cottage at Dunmanus Pier along Mizen Head's coastline. Spend days fishing in the sea from your private garden and evenings by a wood-burning stove listening as the waves reach land.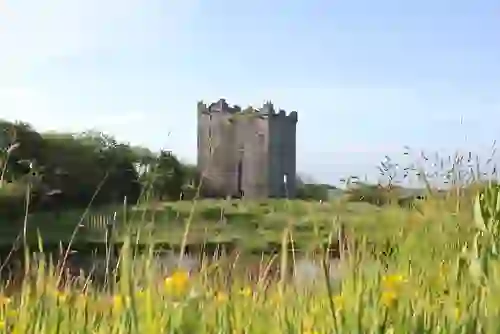 Smithstown Castle, County Clare
Nestled into green hilly meadows, but close enough to the Atlantic to catch the ocean air from its battlements, Smithstown Castle has been strategically cloistered by ancient trees since medieval times. While the castle has sheltered guests with questionable reputations over the centuries – from the notorious Maire Rua to Cromwellian troops – the property has left a peaceful legacy for visitors who want to have a 15th century Irish castle fully at their disposal.
The castle is set in five acres, and has all the unique features you'd expect from the era including a large inglenook fireplace, narrow winding stairs and limestone masonry. However there are concessions to modern living and space for up to eight people. The location is on the southerly ridges of the stunning Burren National Park and is only a 15-minute drive to the famous Cliffs of Moher.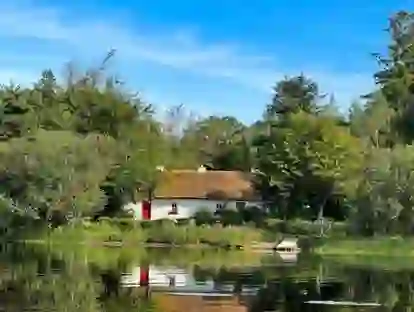 Keenaghan Cottage, County Fermanagh
Behind the red half-door of this charming whitewashed thatched cottage in the heart of County Fermanagh's lakelands is an exquisitely refurbished self-catering retreat. The living area has slate flooring, a wood-burning stove and an open-plan lounge with bespoke furnishings that hark back to a bygone era.
There are good cooking facilities for long evening meals and the occasional nod to modern-day living – like a smart TV and Wi-Fi. The cottage overlooks a placid lake and leafy garden that's set in a mature thicket, where guests can pick fresh fruit or vegetables for their evening meal. It's just the place for long tranquil walks, and pretty Belleek Village, famous for its signature pottery, is only a short drive away.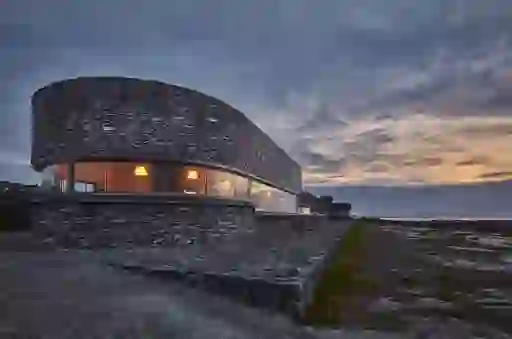 Inis Meáin Suites, Inis Meáin, County Galway
This striking, luxurious property is set on the desolately beautiful island of Inis Meáin off Ireland's west coast. It's the island where world renown playwright and architect of Ireland's literary revival, John Millington Synge, sought refuge when he decided to abandon Dublin's heady theatrical scene to reconnect with his untamed muse in the early 20th century. Inis Meáin is the least visited of the Aran Islands archipelago and the suites here really make you feel like you're getting away from it all.
The properties have a restrained luxury where you can batten down the hatches if the Atlantic weather takes a turn for the worse and watch the drama play out from the comfort of your room. Looking for the ultimate comfort? Book the Stone House and enjoy a spacious living area, wood-burning stove, expansive views and mini-library. To meander in Synge's footsteps, follow the path to his "chair" – a lookout on the sheltered cliff on the western edge of the island.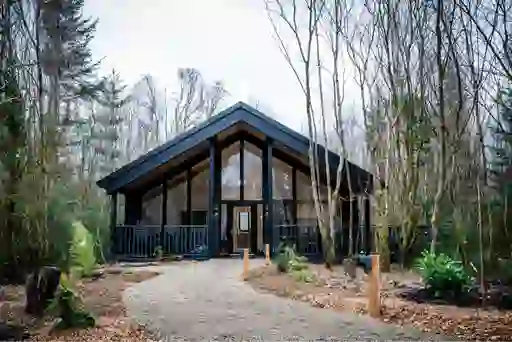 Drumhierny Woodland Hideaway, County Leitrim
These comfortable, low-energy cabins are nestled in an oak woodland that runs through Ireland's Blueways – an off-radar network of trails that pass by breathtakingly beautiful lakes, canals and rivers. Guests can walk, sail, bike or just meander along at their own pace, soaking up the views. Each of the eco-friendly units, designed with Scandinavian architecture that's inspired by local wildlife, is burrowed into the forest.
They offer guests a luxurious retreat and a contemporary lifestyle – constructed with large windows and decking for star gazing and they are fully furnished for up to eight people. The focus here is sustainable living and lifestyle – so the mind and body can reboot in the estate's 100-acre forest where an outdoor sanctuary in an old walled garden offers sauna, seaweed baths and outdoor hot tubs.