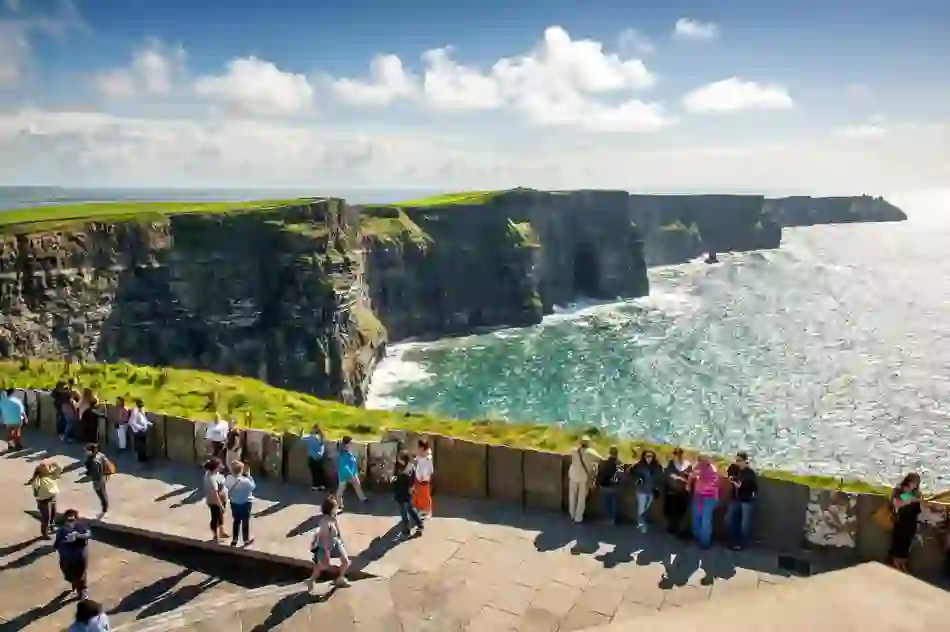 When you head to the Cliffs of Moher, you're coming for one of two things: the staggering height of the rock face, and the stunning views from the top.
Soaring to 214m, the striated stone reaches its long fingers southward to counties Cork and Kerry beyond, and from O'Brien's Tower those with a keen eye may even be able to spot the Aran Islands to the north.
As the sea spray fills the air with the invigorating freshness of the Wild Atlantic Way, it's hard not to feel as though you're braving the ocean from the prow of a magnificent ship. To make the most of the magic, nothing quite beats a wind-whipped trek across the clifftop, the edges peaking slightly upwards like the crests of the waves that roll endlessly below. Try the Doolin Cliff Walk: it leads you down the full length of the well-worn trail to the hugely informative Visitor Centre, set into the hillside like a hobbit house.
To guarantee that you'll see those magnificent sights, pre-book to avoid disappointment!
Cliffs of Moher Visitor Experience Cliffs of Moher, Liscannor, County Clare
Fabulous flora and fauna
Of course, one of the most unique and precious aspects of the cliffs is the local wildlife that calls them home. Those with a love of bird-watching will be spoiled here: think countless sad-eyed puffins; elegantly dressed razorbills; chattering kittiwakes; and if you're lucky, even an elusive peregrine falcon.
The surrounding landscape itself is a marvel of natural delights, with delicate sea campion, blushing sea pinks and wildflowers dotting the springy coastal grass around your feet. On a calm day, keep an eye out for any ripples in the water – breaching basking sharks and friendly dolphin pods are a common sight.
Amazing and awe-inspiring... Makes you humble.

NJH-MB, TripAdvisor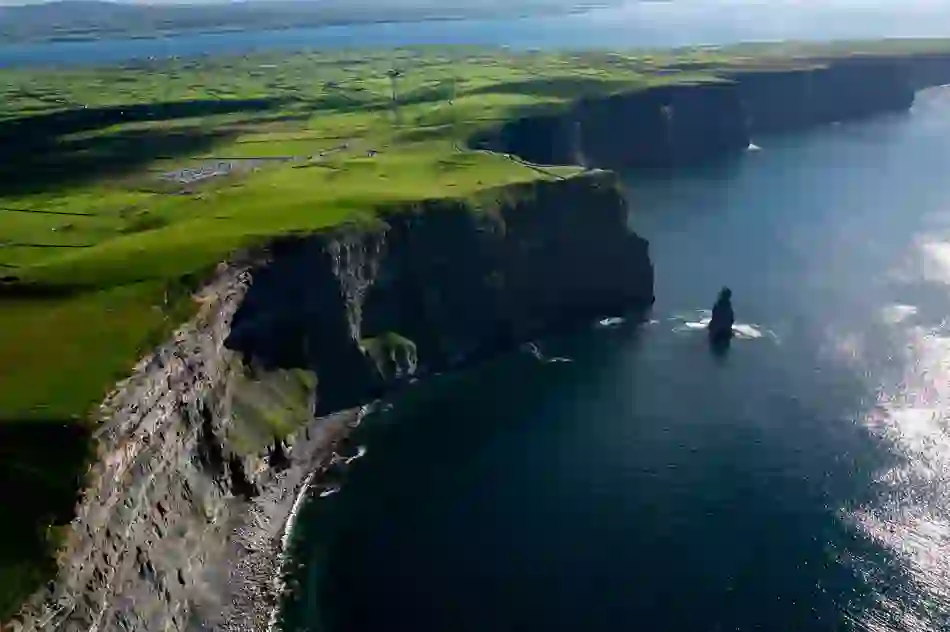 Tales as tall as the cliffs
On an island of storytellers, it's no surprise that one of the most dramatic landscapes comes with its fair share of folklore and fantasy. There's the story of the fisherman who fell in love with a mermaid, only for her to leave him to return to the sea; the doomed Leap of the Foals, where the mythical Tuatha Dé Danann plunged over the cliffs' edge; and even the lost, underwater city of Kilstiffen… Why not end your windswept day with a trip to a cosy pub, settle in for the evening and ask a local to regale you with tales by the light of a softly smoking turf fire? You won't get much more atmospheric than that!
If you want another way to immerse yourself in the story of the Cliffs of Moher, download the app. It's loaded with audio-guided tours, information, maps and promotional offers, plus it's a paper-free, sustainable way to enhance your visit!