Getting around the island of Ireland by coach is a pretty nifty way of experiencing the island. You have no worries about maps or directions, and can happily watch the countryside glide by in comfort.
Buses and coaches are one of the main ways to get around the island of Ireland, so if you don't have a driving license, or just fancy taking a break from driving, you're in luck. There are plenty of bus routes to choose from, so you can happily take a back seat from driving on your trip around the island of Ireland.
Wherever you want to explore, a bus or a coach can take you through the quiet country lanes of County Donegal, or along the busy streets of one of our cities.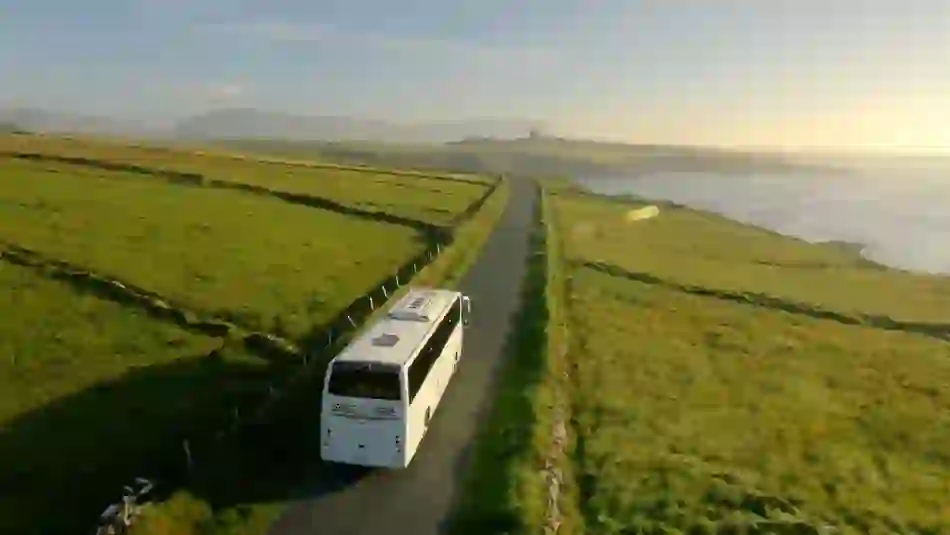 5 top tips
If you want to get off the beaten track – take the bus! It
'
s the main form of transport in rural Ireland.
Use the bus to get around our cities and large towns.
Do your research on prices and bus routes – services are run by both public and private operators and prices are competitive.
No car? Want a break from driving on your epic road trip? Take a bus or coach tour for a hassle-free scenic drive.
Pick up a travel card – they
'
re handy and will help you save money if you're using public bus services.
Bus and coach services in Ireland
Bus Éireann in the Republic of Ireland and Translink in Northern Ireland run coaches all around the island. But there's also a huge selection of private coach tour operators, with scheduled tours, airport transfers, city-to-city trips, extended tours, themed trips, corporate travel, social excursions, golf trips and private holidays.
You know more of a road by having travelled it than by all the conjectures and descriptions in the world.

Author and philosopher William Hazlitt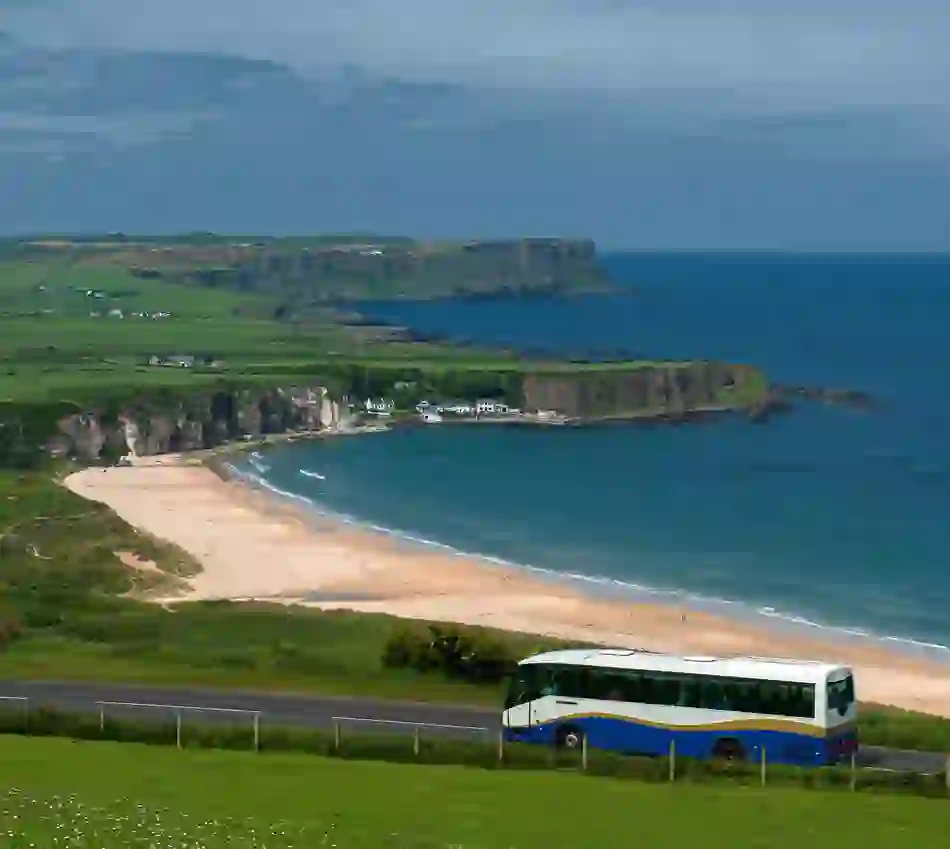 Leap Visitor Card
The Leap Visitor Card is a prepaid pass that allows you to travel on all Dublin Bus and Airlink 747 buses, as well as Dublin's Luas and DART for a whole 72 hours (3 days) from its first use.
Just hold your card to the Touch On Leap Card Validator as you board the bus. If you're travelling on the DART or LUAS, remember to Touch Off when you alight or leave the station and the journey is registered on your Leap Card. It's that easy.
If you're a foreign exchange student you can get a Leap Trainee Card through your language school or directly from Dublin Bus, so you can hop on to the Luas, DART, Iarnród Éireann's short-hop zone and Dublin Bus at your convenience. That means you can use it to explore Dublin far and wide, including coastal villages, suburban towns and everything in between.
You can buy a Leap Visitor Card online and get it delivered to your home before you travel or pick up your card when you arrive from a number of different agents in Dublin.
iLink smartcard
If you're travelling around Northern Ireland, you can use an iLink smartcard. Similar to the Leap Card, iLink gives you unlimited daily, weekly, and monthly bus and rail travel.
The iLink smartcard is available for Metro, NI Railways and Ulsterbus services within five zones. You can also top up your card at selected stations. Read this handy user guide for information on full iLink services.