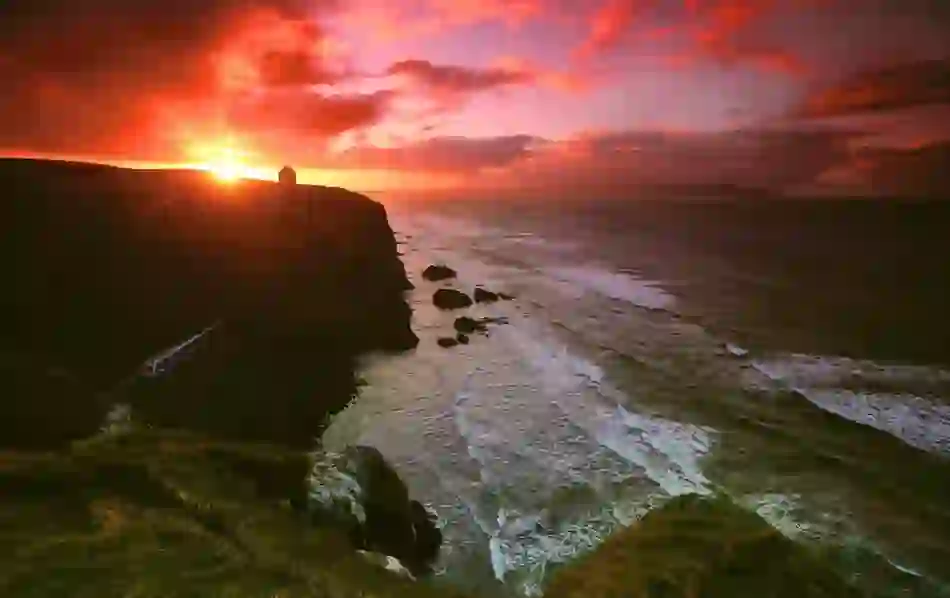 9 ways to spend Valentine's Day in Ireland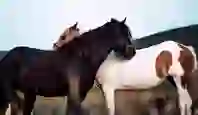 1. Horse riding, County Kerry
When legendary Irish warrior Oisín fell in love with the beautiful Niamh, the two eloped to Tír na nÓg, the land of everlasting youth. And where did the happy couple set out upon their white steed? Rossbeigh Beach, County Kerry. Even if you're a novice to horse-riding, or you've lived all your life in the saddle, you can giddy-up and trot along the unspoiled sands to your heart's content.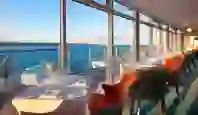 2. Candlelight dinner, County Waterford
In 1170, Norman mercenary Strongbow wed Aoife, daughter of the exiled Irish King of Leinster's daughter near Reginald's Tower in Waterford city. Not far from this medieval monument is another loved-up location – the Cliff House Hotel. Spectacular ocean setting aside, it boasts a Michelin-starred restaurant which uses vegetables grown in the kitchen garden.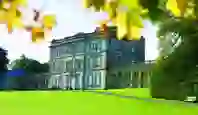 3. Get married, County Fermanagh
For a special dose of love, head to Florence Court. Sir John Cole first built a mansion here in the 18th century and named it after the woman he adored. Today, the vast Palladian house oozes romance and is a popular wedding venue, with ornate Rococo decor, mountain backdrops and 19th century walled gardens that are sure to melt your heart.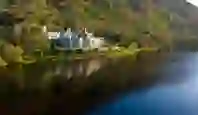 4. Shrine to love, County Galway
Talk about a public display of affection. For 10 years, Mitchell Henry and wife, Margaret Vaughn lived happily at Kylemore Abbey after they fell in love with the area on their honeymoon. But upon Margaret's sudden death in 1875, a heartbroken Mitchell built a church at Kylemore Abbey as a legacy to the love of his life. This romantic gesture still stands and is open to the public in all its Gothic glory.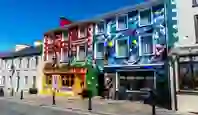 5. Find true love, County Clare
Before P.S. I Love You, we had The Matchmaker. The plot? A woman goes to Ireland to discover her roots and arrives in the middle of Galway's matchmaking season. In real life, this would have taken place in Lisdoonvarna, which has hosted a matchmaking festival every year in September. Upwards of 20,000 people attend, so you're sure to find your match amongst that crowd!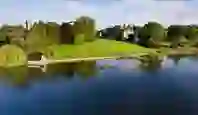 6. Castle spa break, County Monaghan
Today a plush hotel complete with spa, Castle Leslie was once the home of a real knight in shining armour: Bartholomew Leslie. The hero on horseback once saved Queen Margaret of Scotland when she fell into a river. She bestowed the motto "Grip fast" on the Leslie family as thanks, and it's been the family motto ever since.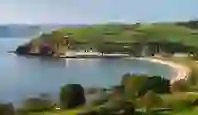 7. Romantic rambles, County Antrim
When Ronald John McNeil (1st Baron Cushendun to me and you) designed some of the buildings in Cushendun, he ordered it to be built with a Cornish appearance in memory of his Penzance-born partner, Elizabeth. There are two walks you can do here, a short and long ramble, but both are equally romantic. Stroll past quaint cottages, neo-Georgian architecture and finish at the sweeping beach.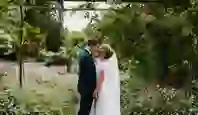 8. St Valentine's blessing, County Dublin
Could there be anything as special as getting your wedding rings blessed by St Valentine? Inside Dublin's Whitefriar Street Church lie the relics of the patron saint of love, where you can ask him to watch over your lives under his shrine on February 14. Plenty of couples propose underneath his statue, too. Imagine telling that to the grandkids…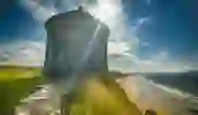 9. Road trip, Northern Ireland
You, your partner and the open road – what more could one want! Start at Carrickfergus Castle, a Norman stronghold with its own lovelorn ghost, and a starting point for the Causeway Coastal Route. The route moves through deep green glens, secluded beaches and atmospheric ruins, and ends near popular proposal spot Mussenden Temple. Lovebirds, it's time to start your engines.