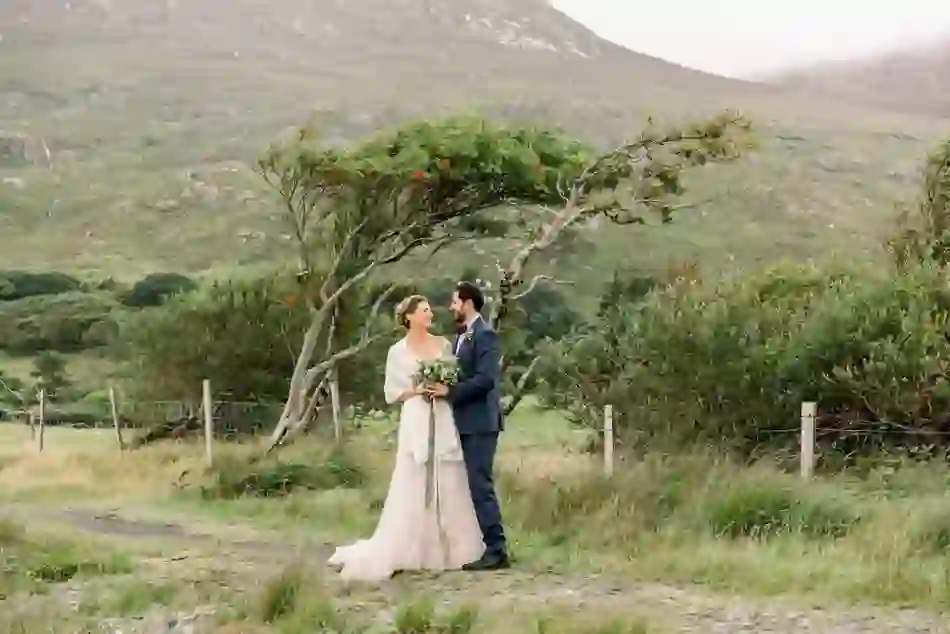 A traditionally Irish wedding
Ireland is a land rich with tradition – ancient customs are passed down from generation to generation, and the landscape is dappled with mysterious prehistoric remains. This sense of history, myth and legend adds a unique touch to your wedding day, and incorporating some of our special traditions into your ceremony or reception will give your guests something to remember.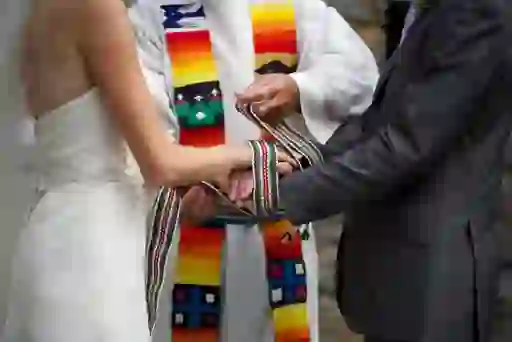 Tie the knot, literally
It's thought that the origin of the phrase "tie the knot" comes from the ancient Celtic ceremony of handfasting, where cords were wrapped around the couple's hands to signify union. Today, this custom is being revived by couples keen to add a sense of ancient ritual to their ceremony, and is one of the fastest growing wedding trends on the island of Ireland.
Ribbons, strips of material, or even lace can be used in a handfasting ceremony, but if you're looking for an extra-special touch then why not opt for a traditional Aran Island sash called a "crios".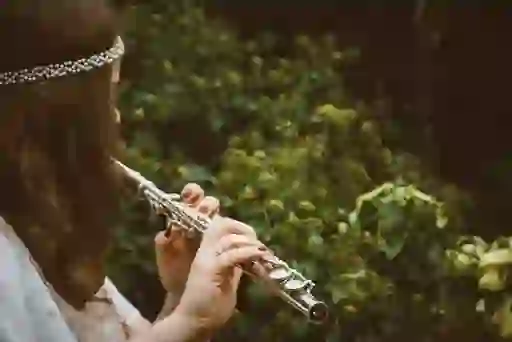 Traditional music

If you're the kind of couple who likes to make an entrance, then there's no better way to do it than to the distinctive tunes of uilleann pipes. Highly regarded for their sweet and mellow tone, the uilleann pipes are Ireland's form of bagpipes. They have been used at ceremonies and events for centuries, and can be played at a wedding venue or reception, either to welcome guests or to pipe in the bride and groom.
Uilleann pipes are an excellent musical way to set the scene, but some of Ireland's other traditional instruments can also be used on your day, including the flute, fiddle and the harp. And for full-on celebratory fun, why not try a traditional céilí dance after your wedding dinner? Think fast-paced dancing, lively traditional music, and lots and lots of laughs.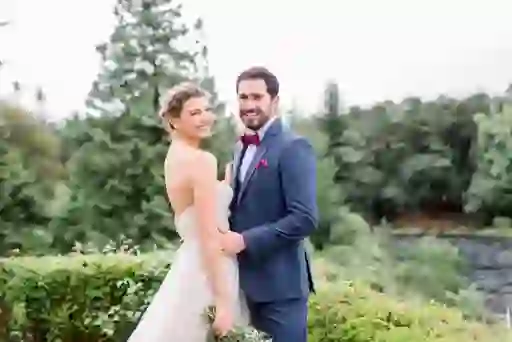 Your wedding wardrobe
If you're going to get married in Ireland, you might want to dress the part. And what better way to bring a touch of Ireland to your ceremony than by wearing garments rooted in the traditions of the island? For the guys, a wedding suit of handwoven Donegal tweed from the likes of Magee guarantees a slick, stylish look – particularly if you go for a funky shade or a bold check. Or try a lightweight fabric such as a genuine Northern Ireland linen from Ulster Weavers, a company that's been spinning, weaving and bleaching linen since 1880.
For the ladies, you're spoiled for choice as Ireland boasts a host of super-talented, award-winning designers who create gowns of unsurpassed elegance. Look out for stars such as Kathy de Stafford, Sharon Hoey and Lizzie Agnew, who can ensure you get the dress that you've always dreamed of.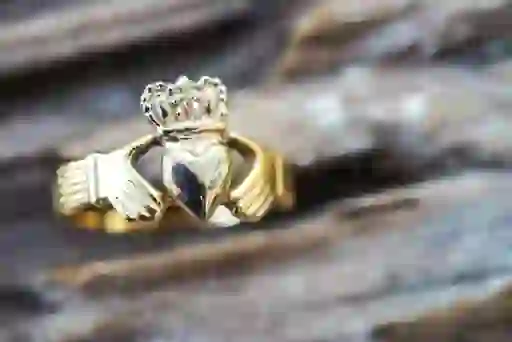 The Claddagh ring
The Claddagh ring is probably Ireland's most iconic piece of jewellery. The design – a heart with a crown, held by a pair of hands – symbolises love, loyalty and friendship and is said to have originated with a Galway man called Richard Joyce, who was captured by North African pirates and sold into slavery in 1689.
Brutally torn from his one true love, Joyce learned the art of goldsmithing from his master, who eventually let him return to Galway. The Claddagh ring was created in his beloved's honour, and it is still used as a wedding or engagement ring today, with the heart turned inwards to suggest you're "taken". If you're looking for a more contemporary, but equally authentic symbol of your devotion, check out the work of some of Ireland's talented jewellery designers at the Craft Council of Ireland or Craft NI.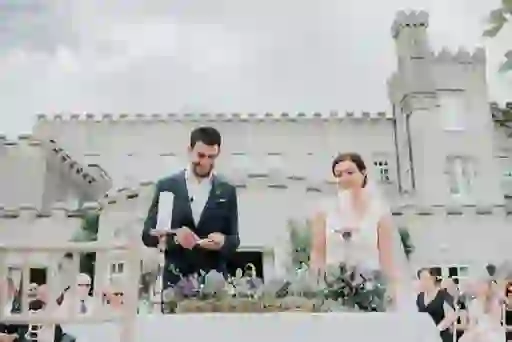 Traditional toasts, blessings or readings
For a small island, Ireland punches above its weight when it comes to literature and you won't be short of material if you want to incorporate an Irish poem into your ceremony. If you're feeling adventurous, you could try toasting the wedding "as Gaeilge" (in Irish), with popular toasts including "Go maire tú!" (may you live long), as well as the simple "Sláinte" (cheers).
But for a real sense of tradition, one of the most popular wedding blessings is undoubtedly, "May the wind always be at your back, may the sun shine warm upon your face, the rains fall soft upon your fields and until we meet again, may God hold you in the palm of his hand."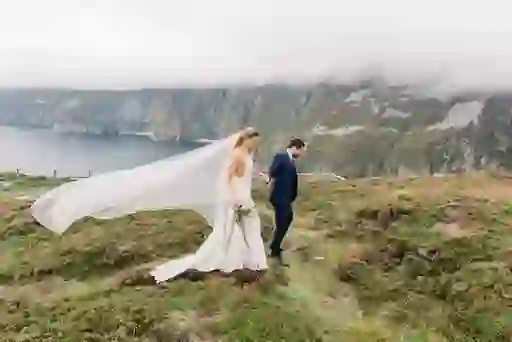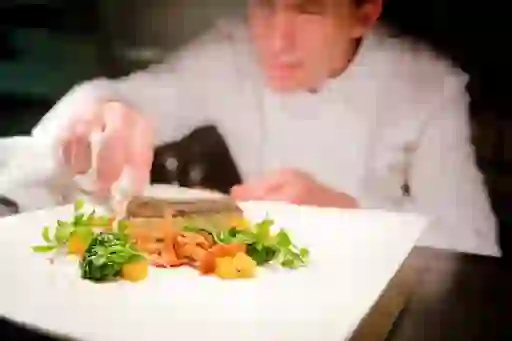 A flavour of Ireland
You want your wedding reception to be perfect and Ireland, with its growing international reputation for fine food, is happy to oblige. With the freshest of ingredients, passionate artisan producers and chefs who are at the cutting edge of contemporary cuisine, your guests will be treated to a feast they'll never forget.
Whether you go for Glenarm Shorthorn beef, dry aged to perfection in a Himalayan salt chamber, seafood from the island's pristine coastal waters, award-winning charcuterie or canapés that melt in the mouth, you can be sure that everything will be prepared with care and creativity.