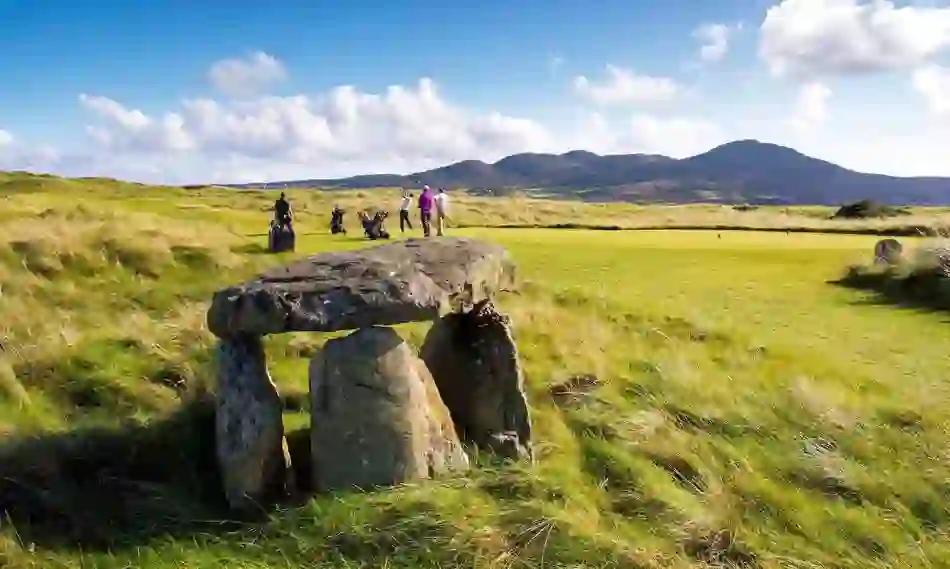 Golf
Ever wondered why the island of Ireland is referred to as the 'green of dreams'? Here are just some of the reasons why…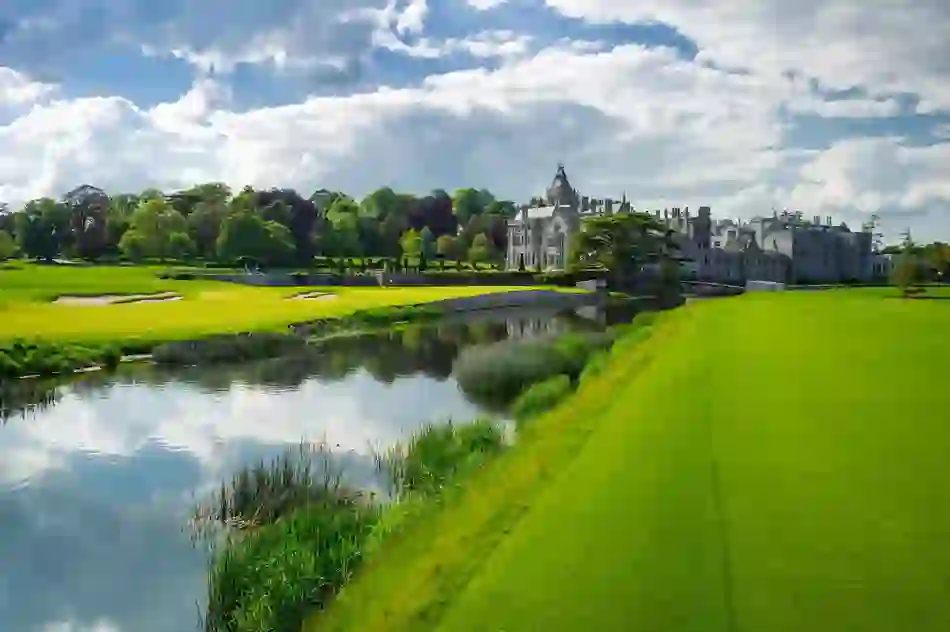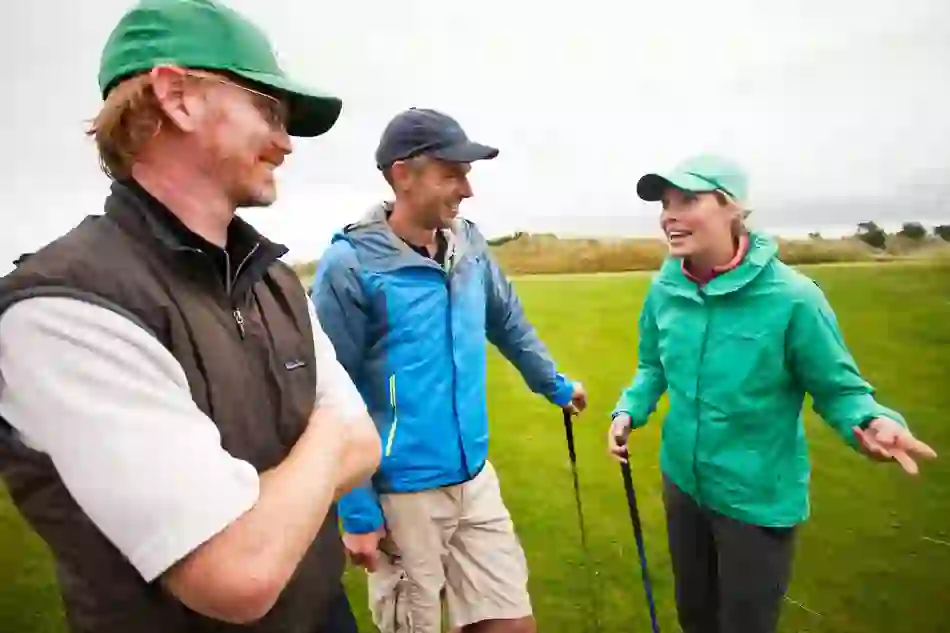 The home of champions
For a tiny island on the edge of Europe, Ireland sure knows a thing or two about golf. Everyone from champions Rory McIlroy, Phil Mickelson and Tiger Woods, to actors Will Ferrell, Paul Rudd and Bill Murray all love playing golf on the island of Ireland, and it's not hard to see why.
With world-class courses in some of the most spectacular locations on the planet, Ireland's credentials are sky-high when it comes to golf.
Ireland is home to over 400 golf clubs, including a third of the world's natural links golf courses, and a selection of exceptional championship courses in amazing locations. Every year over 240,000 golfers from all over the world come to the island of Ireland's greens to experience the impressive but unforgiving fairways.
So it should come as no surprise that in the last 20 years of or so, Ireland has been named International Golf Destination of the Year on more than one occasion by the International Association of Golf Tour Operators.
Or that it continues to cement its reputation as an iconic golfing destination by hosting prestigious events including The 153rd Open Championship in Royal Portrush (2025) and the Ryder Cup in Adare Manor (2027).
After all, some of the world's best golfers, including Rory McIlroy, Shane Lowry, Darren Clarke, Graeme McDowell, Paul McGinley, Padraig Harrington and Leona Maguire
, hail from the island of Ireland.
My favourite place to play golf is in Ireland. It's the most beautiful country to play golf in, and when you come as a guest, you're treated like a king.

Bill Murray, Actor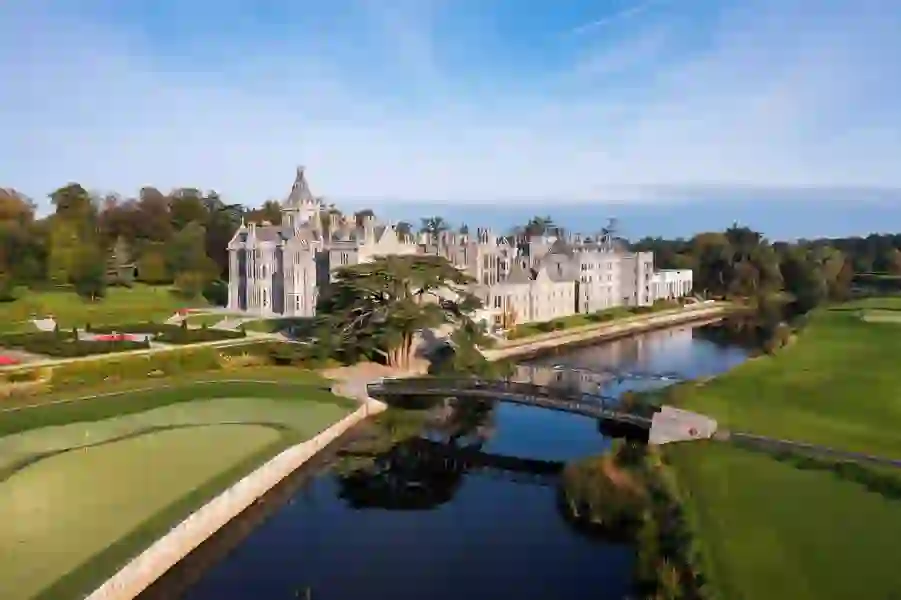 The 2027 Ryder Cup in Ireland
5-star Adare Manor in County Limerick will play host to one of golf's greatest spectacles.
Explore the manor
What you need to know
It's always best to call ahead and book your tee times in advance. For green fees, most clubs offer special rates for visitors and groups, so be sure to ask about any special offers from the club or your tour operator. They may also know about packages that allow you to play two or three courses over your trip, so that you get to test your skills against our greens.
And, if you're going to be playing on some of Ireland's championship courses, it's best to get a caddy. They know the fairways best, save you plenty of shots, and will probably be the best four hours' conversation you'll ever have on a golf course!
Traditional dress codes are still common in Ireland's clubs. Jeans, shorts and trainers are frowned upon while some clubs might insist on a jacket and tie for the dining room.
The safest bet is smart casual, with waterproof gear and sunscreen at hand just in case. Many clubs will only allow soft spikes, so do check in advance.
But the best thing of all is that you don't need to be a member to play our courses, either. All you had to do is find the courses, book your tee times and turn up – or choose an operator to arrange it all for you.
As with all golf clubs, green fees do vary. But will you make as good friends anywhere else in the world? We think not.
The big hitters
With the Atlantic Ocean by your side, and just a few miles from the Cliffs of Moher, Old Tom Morris said: "The links is as fine a natural course as has been my good fortune to play over".
Mount Juliet, County Kilkenny
"I think the golf course is absolutely gorgeous, the fairways are perfect, the greens are the best greens we've putted on all year, including the majors. These things are absolutely pure" declared Tiger Woods.
Royal Portrush, County Antrim
To quote Rory McIlroy: 'This is among my favourite places to play in Northern Ireland, one of the truly great links courses.'
Royal County Down, County Down
'Royal County Down is my all-time favourite' said PGA Tour player Rickie Fowler.
Portmarnock, County Dublin
'There are no tricks or nasty surprises, only an honest, albeit searching, test of shot-making skills, said Tom Watson, five-time Open champion.
Old Head Golf Links, Kinsale, County Cork
'Anyone who has a love of golf and scenic beauty should make a point of playing here, it's as simple as that,' said former Masters and The Open Winner Mark O'Meara.
Ireland was named Europe's Best Golf Destination 2020 at the World Golf Awards

Did you know?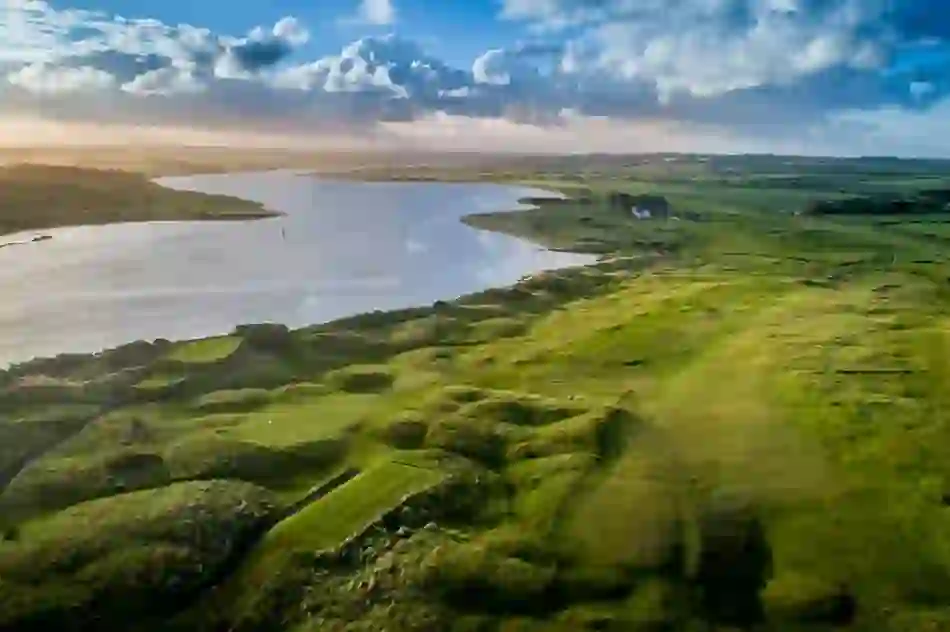 Ireland – a links paradise
With an astonishing one quarter of all the world's links courses, Ireland is an island paradise for golfers
Read more
The beauty of golf in Ireland
Most of Ireland's courses, especially links, are open all year round. However, courses are in best condition and the weather is most suitable for golfing from April to October. In summer, daylight hours can stretch up to 10pm so two rounds and a lazy lunch can easily fit into a day.
But that's not all, the truly great thing about golfing in Ireland is that there's far more to a golf trip than just the challenge of the fairway! In Ireland, we blend exceptional golfing with wonderful off-the-course-experiences.
So next time you're planning to tee off somewhere special, we think the island of Ireland should be at the top of your list…
Want to see more?
Here are some great reads to get you started