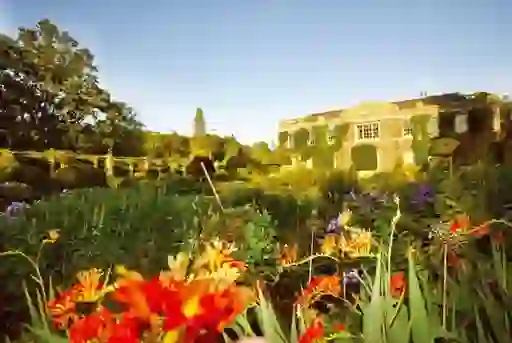 1. Mount Stewart Gardens, County Down
On the shores of Strangford Lough in County Down, Mount Stewart Gardens is a delight. Hailed by horticulturist, garden writer and garden designer Fionnuala Fallon as an "extraordinary mixture of grandeur, whimsy and eccentricity", this sprawling expanse of intricate design, exotic plants and Italianate influence enjoys an almost subtropical microclimate. Check out the stone dinosaurs that adorn the curious Dodo Terrace, before following the winding path that leads away from the mansion house and around the lake, to the part of the gardens known as Tir na nÓg: the land of eternal youth.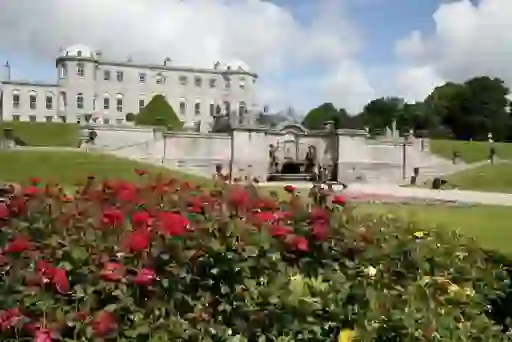 2. Powerscourt Gardens, County Wicklow
Ornate terraces, dancing fountains, a flower-filled walled garden and panoramic views of County Wicklow make Powerscourt an irreplaceable retreat on Dublin's doorstep. Voted third in a National Geographic list of the world's top 10 gardens, Powerscourt is surrounded by a beautiful wooded valley that is well worth exploring – not least to see one of Ireland's largest waterfalls in the foothills of the Wicklow Mountains.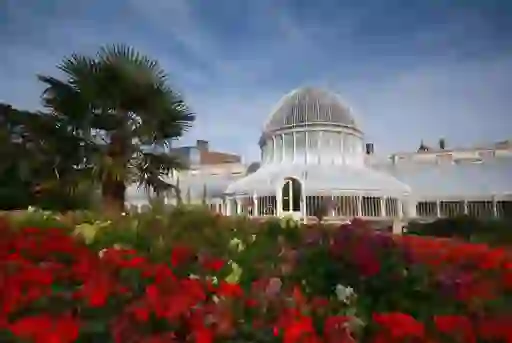 3. Botanic Gardens, Belfast
Designed in the 19th century by Sir Charles Lanyon – who also designed parts of Queen's University – and built in part by Dublin's Richard Turner, the Botanic Gardens and their ornate cast-iron Palm House are a tribute to Victorian Belfast. Home to an assortment of plants and trees, including geranium, fuchsia, begonia and a hornbeam-leafed oak planted in the 1880s, the gardens are a bubble of nature at the city's heart. The jewel in the crown here is the Tropical Ravine, which houses banana, cinnamon and orchid plants – but the whole garden is a delight.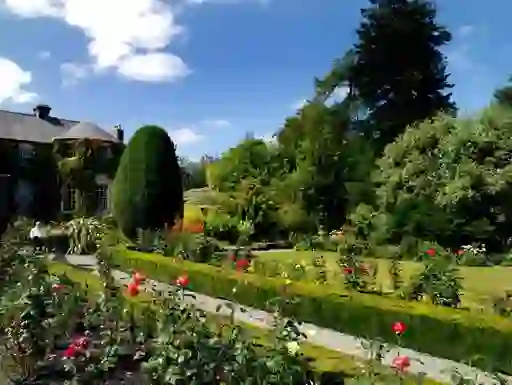 4. Altamont Gardens, County Carlow
Tucked away in Ireland's Ancient East, this wonderfully atmospheric country garden is set amid the rolling countryside of County Carlow and is famed for its collection of rare snowdrops. Stroll beneath the shady grandeur of the ancient beech trees that line the Nun's Walk; visit the magnificent walled garden; and follow the twisting path that ambles past softly scented roses, neatly-cut lawns and an ornamental lake filled with water lilies. Rare rhododendrons, exotic specimen trees and ancient oaks flourish in quiet woodlands that descend to the banks of the salmon-filled River Slaney.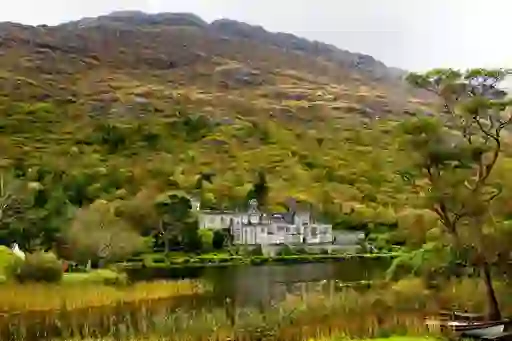 5. Kylemore Abbey, County Galway
Surrounded by a rainbow of deciduous foliage beneath the wild, cloud-stained skies of Connemara, Kylemore Abbey's 2.4-hectare walled Victorian garden is a national treasure – and the largest in the country. As well as dozens of stunning flower beds, Kylemore has a productive kitchen plot and is cocooned by the estate's 1,000 acres: this is a garden with a difference. To fully experience Kylemore, take one of the many different guided hikes or walks through this historic place to enjoy magnificent, mountainous views of the abbey, its gardens and the surrounding countryside.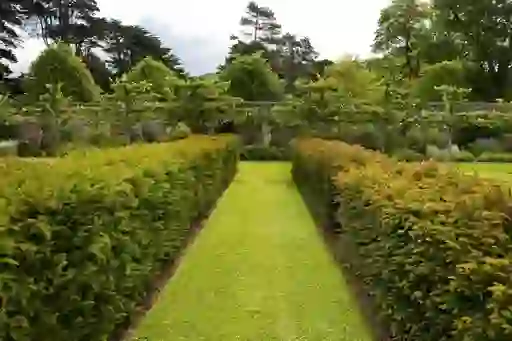 6. Glenarm Castle Gardens, County Antrim
Designed as a series of interlinking "rooms", Glenarm Castle features a variety of fragrant fruit, flower and herb gardens; a handsome kitchen garden; a series of formal water rills, ponds, cascades and fountains; and even a contemporary, spiral-shaped landform. It's also home to what Fionnuala Fallon calls "possibly the most perfectly manicured stretch of lawn on the whole island".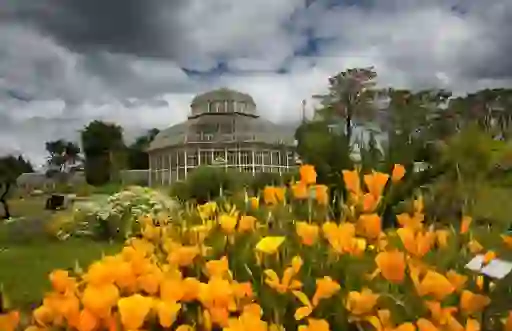 7. National Botanic Gardens, Glasnevin, Dublin
Founded in 1795 by members of the (Royal) Dublin Society, the 'Bots' is at the heart of Ireland's horticulture history – and with good reason! The National Botanic Gardens are a wonderland of flower-filled borders, wrought-iron planthouses and tranquil wooded walks, less than 5km from Dublin city. Follow the River Tolka through the gardens, finishing your trip in the Palm House, where philosopher Ludwig Wittgenstein used to sit and write. If it's good enough for one of the greatest minds of the 20th century, it's good enough for us.

If you're heading to Dublin, you can download the Mobility Mojo app, which has detailed information on getting around the city.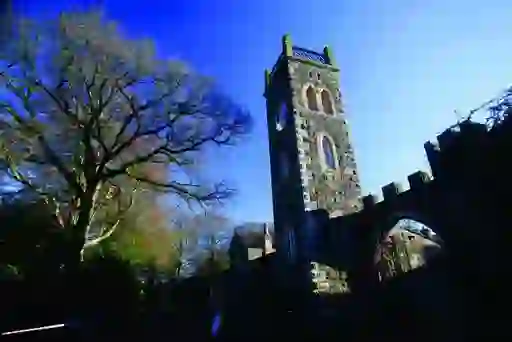 8. Rowallane Garden, County Down
In picturesque County Down, you'll find the historic walled garden of Rowallane, created all the way back in the 1860s. Come in spring and you'll find spectacular splashes of brightly coloured flowers; in autumn, the garden turns russet and gold as the leaves fall and crunch underfoot. Other notable features are the natural Rock Garden and the nearby woodland area, which, like the garden, is managed by The National Trust and is a haven for wildlife and nature-lovers alike!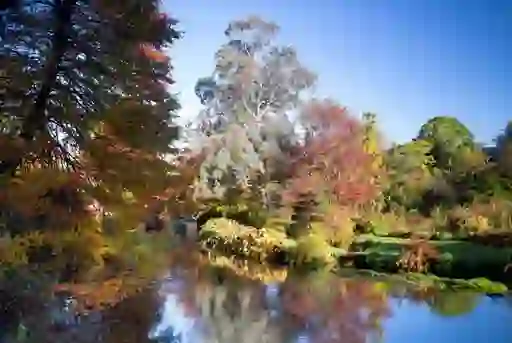 9. Mount Usher Gardens, County Wicklow
Twice named Best Garden to visit in Ireland by BBC Gardener's World Magazine, Mount Usher Gardens enchants and intrigues in equal measure. Tucked away in County Wicklow, Mount Usher was founded in the 1860s by William Robinson. Inspired by Shakespeare's line "the art itself is nature", Robinson created an informal garden experience that uses a mix of native and tropical plants. The result? A stunning garden that's just a little wild... Pop into the Avoca café after you've gone for a ramble for a well-earned slice of cake.