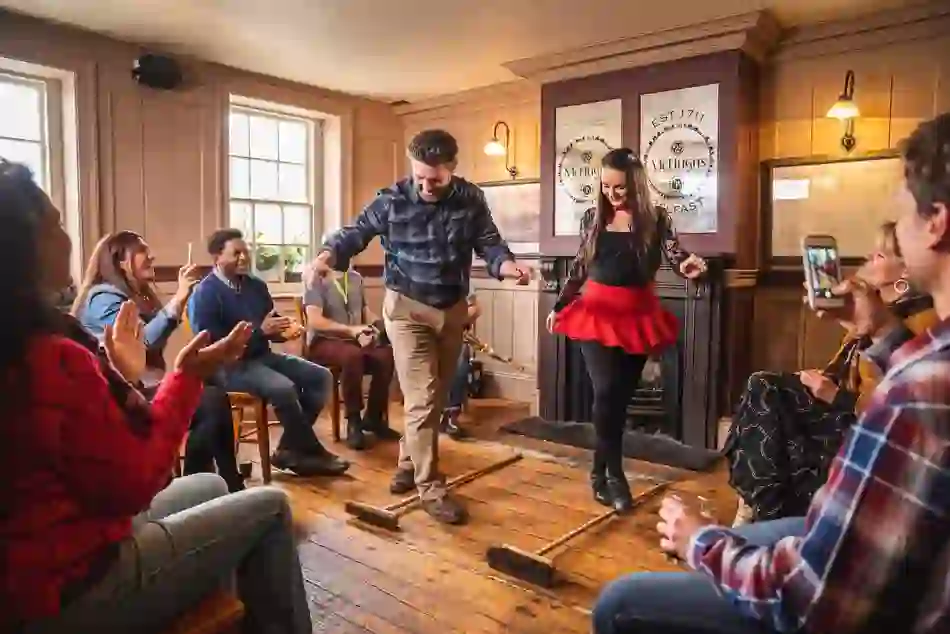 Ireland in January: things to see and do
There's no such thing as January blues here on the island of Ireland, thanks to an abundance of amazing experiences and fabulous city breaks.
So, check out these January travel tips and start planning your Ireland travel bucket list!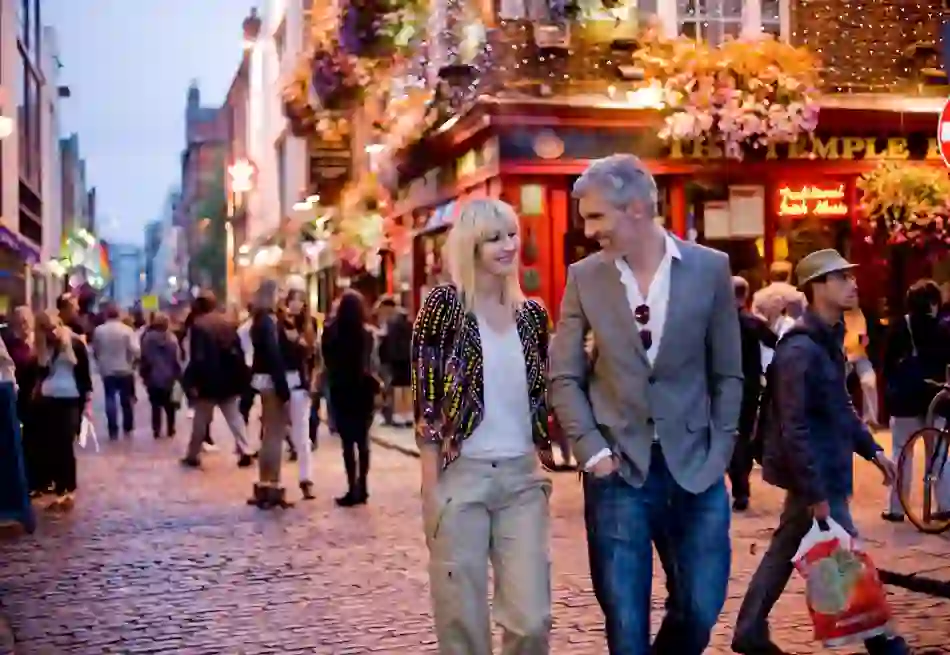 City breaks
The island of Ireland is unique, as there are two capital cities to explore.
The Viking city of Dublin is renowned for its culture, creativity and craic (fun). For creative inspiration, head to Trinity College and witness the Early Christian masterpiece that is the Book of Kells. And raise a glass to Dublin's beautiful skyline at the Guinness Storehouse, where you can enjoy panoramic views from the Gravity Bar.
There's lots to do in this UNESCO City of Literature, no matter what your interests. Wander the National Gallery of Ireland, just one of Dublin's free museums or discover the stories of Ireland's diaspora at EPIC The Irish Emigration Museum. Head out of the city to a pretty coastal village, and end the day at a traditional music session in The Cobblestone.
Just two hours away is Belfast, Northern Ireland's capital city, where the Ship of Dreams is remembered at Titanic Belfast, named the World's Leading Tourist Attraction at the World Travel Awards. Artisanal food and hand-made crafts are on offer each weekend at the 19th century St George's Market – it's the ideal place to tuck into the Ulster Fry, a traditional cooked breakfast and local delicacy.
Indulge in a free tour of the Baroque-styled City Hall and explore the Ulster Museum (admission is free!). Pick up a Black Taxi Tour for a story-filled trip around the city's murals, and finish off your Belfast adventure with a visit to the historic Crown Liquor Saloon, followed by an amazing feast at Michelin-starred Eipic.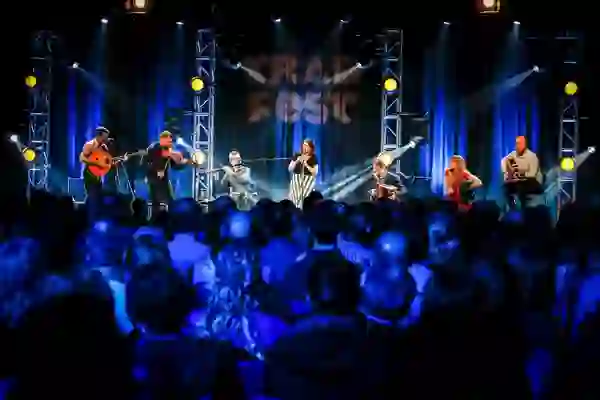 Ireland's music scene
No trip to the island of Ireland is ever complete without the songs and stories of traditional Irish music. Experience some of Ireland's best tunes as they're meant to be played at the Doolin Music House in County Clare. Think crackling fires, the soft murmur of voices in the background and the kettle just about to boil.
Whether you're a dancer, spectator or musician, there's something for everyone on the island of Ireland. Take in the trad music scene of Belfast in the company of musician-guides on the Belfast Traditional Music Trail, visit a master bodhrán maker in Roundstone, County Galway, or kick up your heels with an Irish dancing workshop.
To really get into the swing of all things trad, experience the buzz of Temple Bar TradFest in Dublin in January. Ireland's largest festival of traditional music offers up the best of the island's trad music along with folk and rock-n-roll, hosted in historic sites across the city.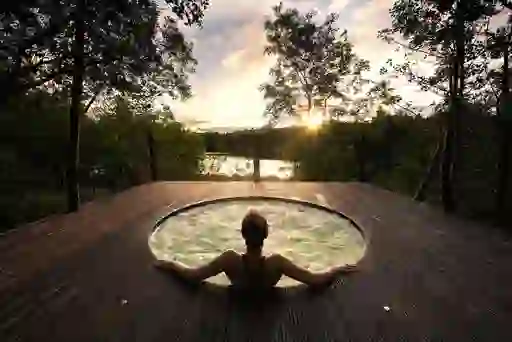 Ireland's wellness havens
When it comes to relaxation, you'll find some of the finest spas and relaxing retreats here in Ireland.
The five-star Solis Lough Eske Castle spa in County Donegal is nestled in woodland along a lakeshore overlooked by a mountain range. Fancy something a bit more urban? The G Hotel, designed by milliner Philip Treacy, is a five-star feast for the eyes in the heart of bohemian Galway city, with an ESPA spa you just won't want to leave.
When it comes to relaxing in the wilderness, it doesn't get much more scenic than at Elements Spa at Finn Lough in County Fermanagh. Just picture yourself on the edge of Lough Erne immersed in a salt bath, lakeside sauna, or even soaking up nature in the tranquil waters of Lough Erne itself... Bliss.
Soak your troubles away with a VOYA seaweed bath in Strandhill, County Sligo or enjoy facials, seaweed body-wraps and more. Other seaweed bath hotspots include the Connemara Seaweed Baths in County Galway and the SOAK Seaweed Baths in Newcastle, County Down.
In West Cork, the Tibetan Buddhist centre Dzogchen Beara welcomes visitors of all faiths. Perched in an astoundingly beautiful edge of the peninsula, its meditation garden is famous for its incredible views. And in Mayo's stunning Clew Bay, relaxation is serious business at Macalla Farm. They run several retreats combining yoga with vegetarian cooking, meditations of the mind, body, and spirit, and horse riding.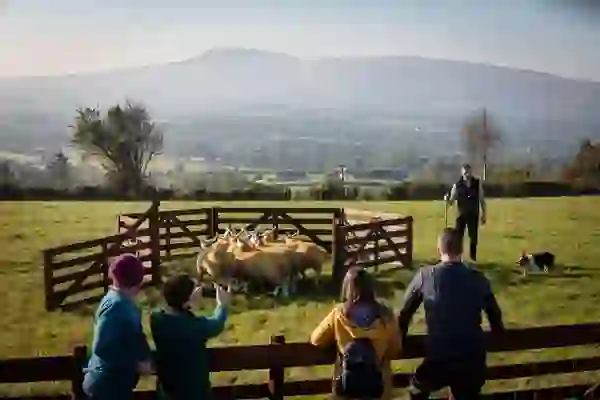 Eco-friendly adventures
Celebrate the island of Ireland's wild beauty by choosing sustainable activities to enjoy while you're here.
Fancy some foraging? For where to forage seaweed and how to eat it, look to The Sea Gardener, County Waterford's resident expert and host of cookery demos, picnics and workshops. Take a guided walk with DK Connemara Oysters in County Galway, treat yourself to some Linnalla Irish Ice Cream from the Fahy family farm, or indulge in award-winning fare from the Burren Smokehouse in County Clare.
If you've never had the chance to see a sheepdog at work, then you're missing out! Animal enthusiasts will appreciate the natural beauty of the sheep and culture seekers will get a thrill from seeing shepherds do what they do best. Check out Atlantic Sheepdogs in County Sligo, Irish Working Sheepdogs in County Wicklow, and Glenshane Country Farm in County Tyrone.
Fancy an adrenaline rush? Donegal Climbing makes the most of the rugged north-west coast of Ireland, offering rock-climbing and abseiling courses in spectacular locations. Up along the Antrim coast, Sheans Horse Farm takes you off road and to the beach for an epic equestrian adventure.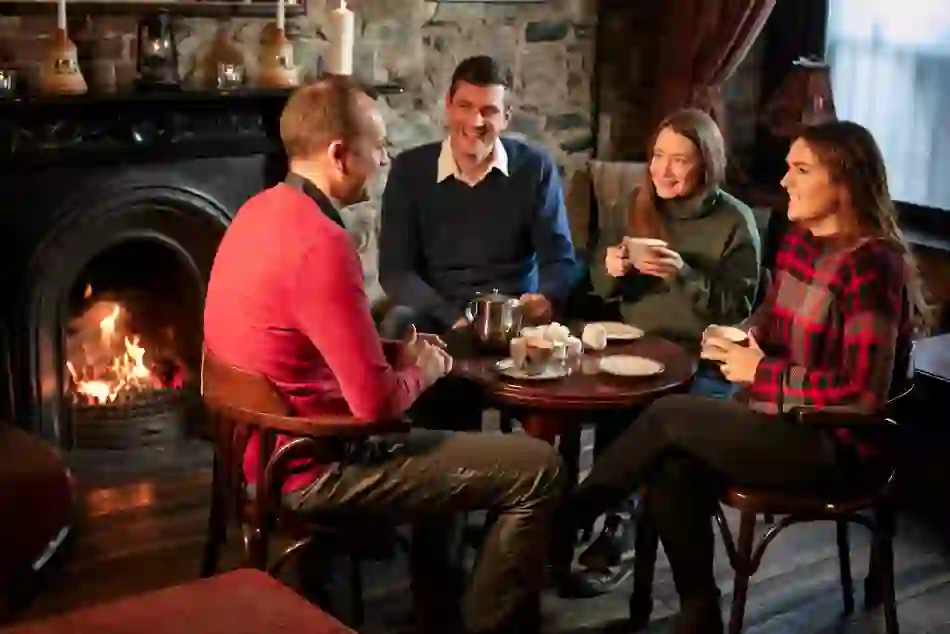 January travel tips
The weather on the island of Ireland in January is usually cloudy and windy with scattered showers. The average temperatures are 3° to 7° Celsius, so mornings and evenings can be cold but snow is quite rare.
However it wouldn't be the Emerald Isle without the rain! The key thing is to expect all four seasons in one day and dress accordingly, so you're ready for anything – from rainy spells to rainbow skies and everything in between!
Layers are your friend, jumpers and trousers during the day, add a coat for the evening. You'll definitely need winter knits, including hats, scarves and gloves to keep you toasty. If you're short on warm items, you're in the right place to invest in an iconic Aran jumper!
And when you're feeling the chill, nothing beats the warmth and welcome of a traditional Irish pub, where you can snuggle up by an open fire with an Irish coffee or a hot cup of tea in hand.