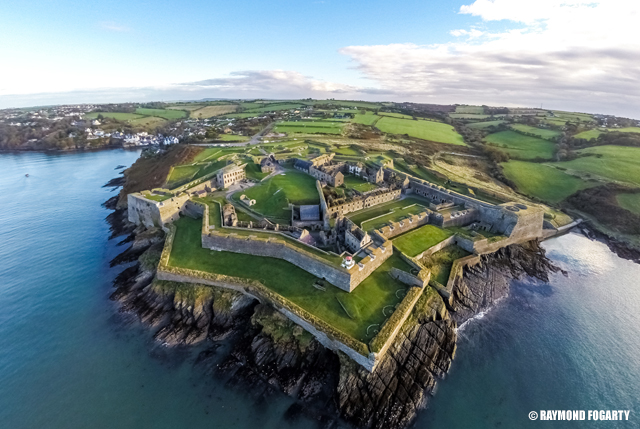 The Limitless Landlord
Do you think you could ride a horse, become an expert marksman or paint without arms or legs? Arthur MacMurrough Kavanagh could. Born to a wealthy landowning family in Borris House in south-east Ireland, Kavanagh overcame the most impossible odds to become a horseback messenger for the East India Company in the 1850s, which led him to the Middle East and Eurasia. He returned to Ireland where he became a politician and landlord. Inspirational.
Lady in White
Jutting out into the Atlantic and standing guard over Kinsale harbour is Charles Fort, a star-shaped garrison with a ghost problem. The military fortress might be associated with some of the most momentous battles in Irish history but its resident phantom is a star-crossed lover, not a soldier. She was a bride-to-be who threw herself into the ocean when her betrothed was shot. Her soul has haunted the grounds since, wedding dress and all.
A Saint, the Devil and Justin Bieber
A saint, the Devil and Justin Bieber walk into a castle… No, it's not a joke – it's the history behind the Rock of Cashel, a massive medieval complex dating back to 1101. It's said that the site was built on a towering rock discarded by the Devil during an epic clash with Saint Patrick on a nearby mountain. Oh, and Biebs posted a picture of the iconic attraction on his Instagram account last month, so there's that...