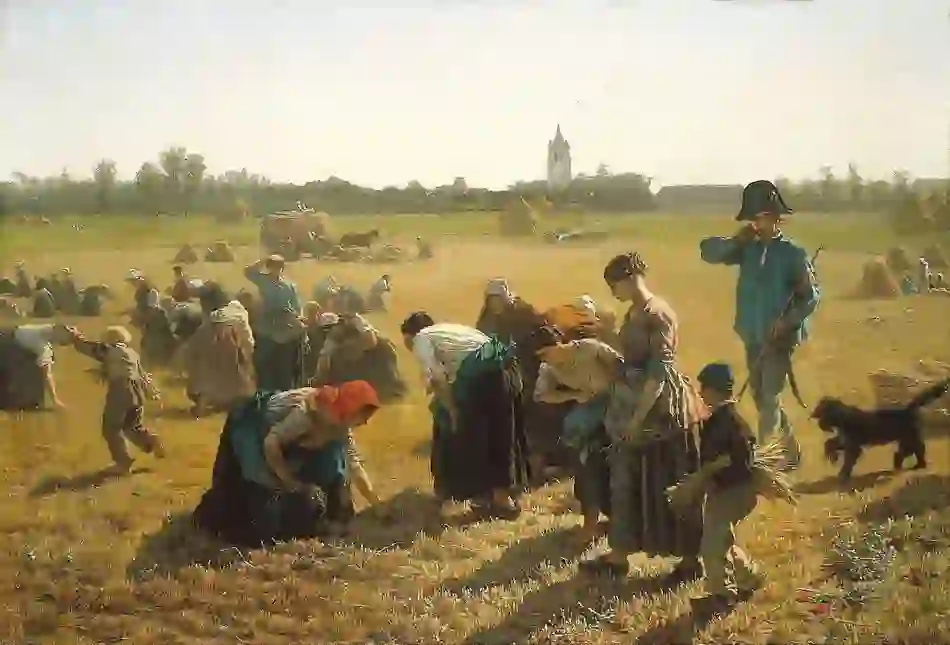 National Gallery of Ireland
30mins from Dublin Airport
Tucked away in Dublin's elegant Georgian Quarter, the National Gallery of Ireland is an oasis of calm and culture in the busy city centre.

Its hushed galleries are filled with works by some of the world's great artists, including Rembrandt, Monet and Picasso, and there are few greater pleasures than to while away an afternoon here in the company of Dutch masters and Irish modernists.
You'll be in good company, too. Since it opened in 1864, the National Gallery has been a refuge and a source of inspiration for many, including some of Ireland's greatest creative minds – playwright Samuel Beckett and poet WB Yeats regularly sought out its solitude. This is a place that encourages you to slow down and just enjoy the moment.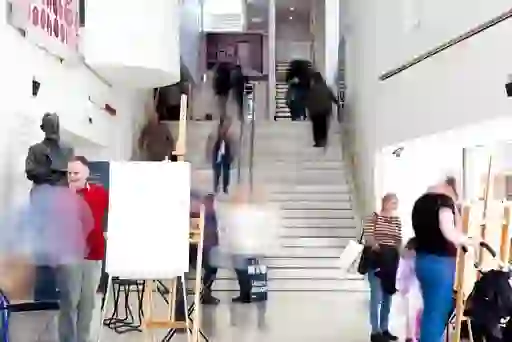 The National Art Collection
The National Gallery's collection contains over 16,000 works of art that span the history of western European culture from 1300 to the present day. Wander through the galleries, with their bold crimson and sapphire walls and you'll discover works by important artists including Vermeer, Titian, Degas and Sean Scully, as well as a wide selection of works from Italian Baroque and Dutch masters. Look out also for the extensive collection of Irish artists including Sir John Lavery, Louis LeBrocquy and Mainie Jellett.
The gallery's standout attraction for many is The Taking of Christ (1602) by Italian artist Caravaggio. Long believed to be lost or destroyed, it was sensationally discovered in 1990, hanging in the Dublin drawing room of the religious order of the Jesuit Fathers.
They believed the painting was the work of Gerrit van Honthorst – a 17th century Dutch artist. But a sharp-eyed art expert from the National Gallery recognised it as something extraordinary during a routine assessment of art in the house. And a long-lost masterpiece was revealed. The painting is now on indefinite loan to the Irish people.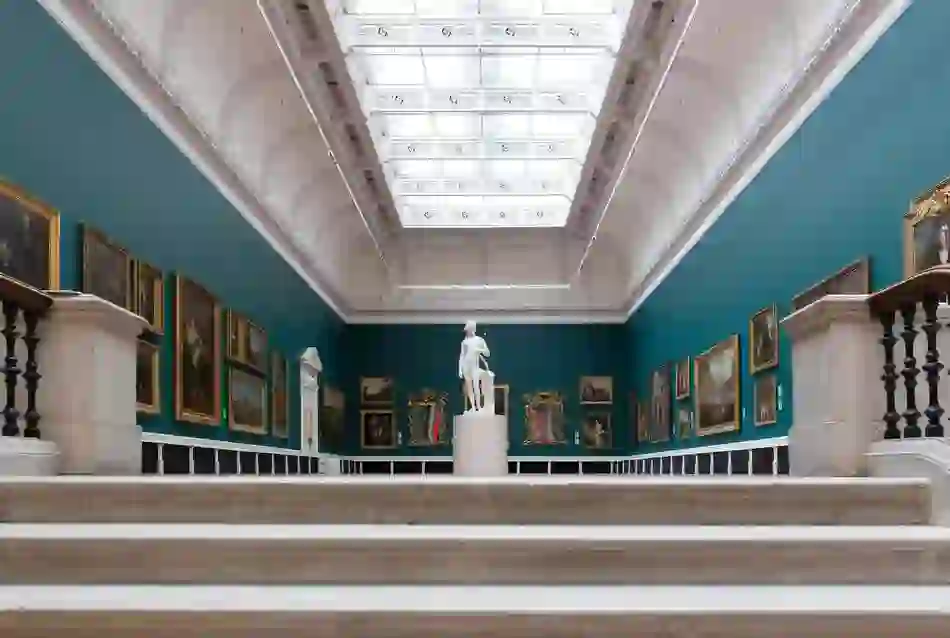 The National Portrait Collection
Of course, everyone will have their own personal highlight from the National Gallery's collection, reflecting its glorious range of genres and periods. But since its creation in 1875, the National Portrait Collection has been a firm favourite.
It features drawings, paintings, photographs and sculptures depicting a host of influential figures from the island of Ireland. From author James Joyce to fashion designer John Rocha, actor Peter O'Toole to acclaimed novelist Edna O'Brien, the country's greatest visionaries are represented in this stunning collection.
Your trip to the National Gallery
You can do the National Gallery your own way. Nothing quite beats an afternoon strolling through its galleries, stopping to take a closer look at whatever painting catches your eye.
But if you want a little more direction on your visit, join one of the regular free guided tours featuring highlights from the collection. You should also look out for the themed tours – recent themes have included Irish art and the depiction of women in art. Slow art and mindfulness tours are the perfect antidote to a busy holiday schedule, and if time allows, a yoga workshop surrounded by great art may help you to achieve Nirvana (they're popular, so book ahead).
When you do finally emerge from the Gallery, blinking in the sunlight, you've got a few options. Take a walk through leafy Merrion Square Park, past the statue of author and wit Oscar Wilde who was born just across the street. Drop into Trinity College, where you can visit the Book of Kells, a stunning 9th century illustrated manuscript. Or head to Ireland's National Museum of Archaeology nearby to see exhibitions of Bronze Age gold jewellery and Viking treasures.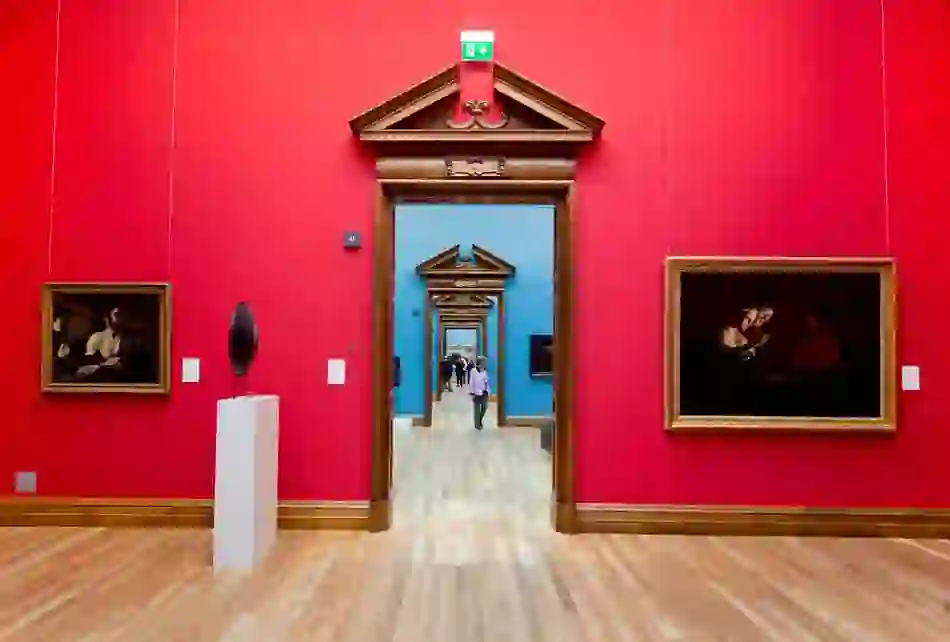 Need to know: National Gallery
Admission to the permanent collection and many of the temporary exhibitions is free. But you may need to pay for some exhibitions and book tickets before your visit.
The Gallery's central location makes it easy to access on foot, by public transport or using Dublinbikes, the city's public bicycle rental scheme; there are stations at both entrances to the Gallery.
You'll find disabled parking spaces outside the Merrion Square entrance and limited on-street parking is available.
The Gallery Café and the gallery shop are located on Level 0 of the Millennium Wing.
If you need help with access to the Gallery, you can email info@ngi.ie before your visit.
Suitcases are not allowed in the Gallery, and you may be asked to carry your backpacks by your side.