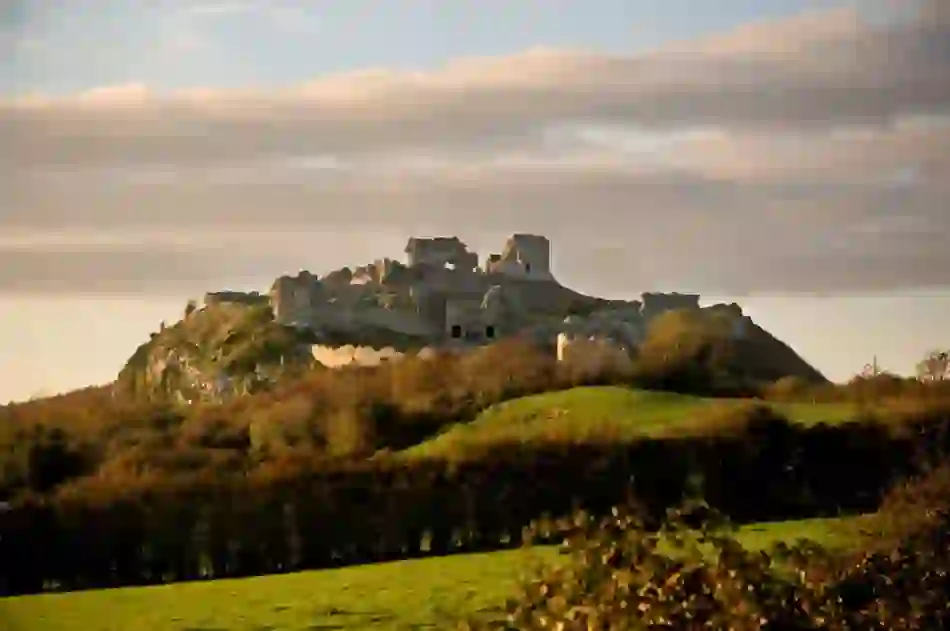 When is a stone not just a stone?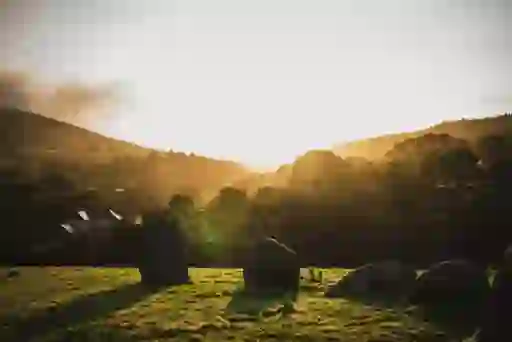 1. Get butterflies at the proposal stones
Proposal stones are rocky seats that once sat in the shadow of fairy trees and forts, where loving couples would come to court each other. In later years they were moved to religious spots where they rested in the shadow of churches and cathedrals, but the sentiment remained the same: if you proposed to your loved one here, your marriage was said to be blessed! One of the finest examples overlooks Carlingford Lough at Ghan Road in County Louth. The glitter of the sunshine on the water, the sound of lapping waves and the company of the one you love – total romance!
2. Dancing with danger
An eerie tale surrounds the Piper's Stones of Athgreany, County Wicklow. History tells us that this circle of stones was erected in the Bronze Age for an unknown purpose. But local legend recounts a different tale: a piper was leading a group of revellers in a dance on the Sabbath, when they were turned to stone for disrespecting this holy time. The truth? You'll have to visit and decide for yourself...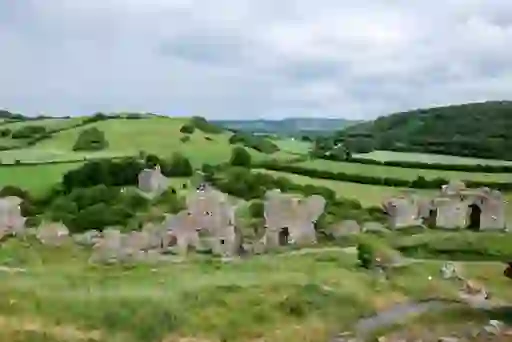 3. A wedding gift like no other
So this one isn't a stone as such, it's more of a gigantic rock. The Rock of Dunamase is a huge limestone outcrop that dominates the landscape of County Laois with a castle at the very top. Although it fell into ruin in the 14th century, this was once a lavish wedding present. The King of Leinster granted the castle as part of the dowry for his daughter Aoife when she married the legendary Norman warrior Strongbow in 1170. Today it's open to explorers, offering unparalleled views of Ireland's tranquil midlands.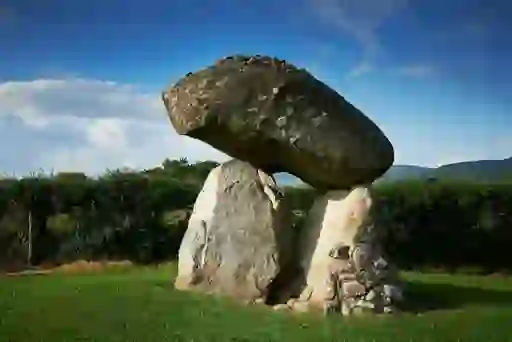 4. The grave of a giant
The Proleek Dolmen has presided over the land of County Louth for over five millennia. Constructed in 3000 BC, the capstone of this ancient portal tomb weighs over 40 tons. Historians can't help but wonder how Neolithic people managed to move these mighty rocks into positions, but myth offers a simple answer: the famous giant Fionn MacCumhall is said to have erected the tomb out of respect for the battle prowess of a rival Scottish giant he defeated.
5. A truthful rock
Travel the Waterford Greenway and you'll come across something very unusual. The Cloughlowrish Stone is a legendary Ice Age stone around which a lie must not be told for fear the enormous rock will split in two. This unusual feature is a good example of a glacial erratic.