Thanks to the stand-up bag, the buggy and the power-trolley, caddies are becoming a dying breed. Yet it's easy to forget how much an experienced hand can add to your enjoyment when you're golfing in Ireland.
The good news is that you'll still find experienced caddies to carry your bag (or bags), clean your golf balls, and advise you on your shot distances and more at golf clubs such as Portmarnock, Royal County Down, Lahinch or Adare Manor. If you're very lucky, still, you might even come across a future major champion trying to make some extra pocket money to support their burgeoning golfing career.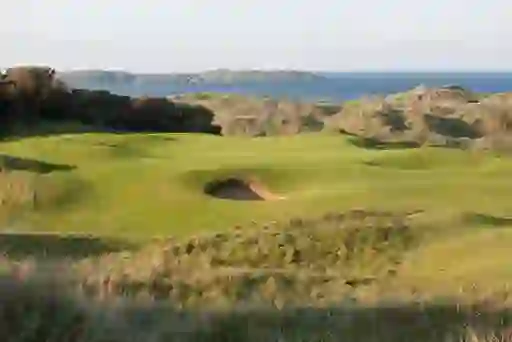 Once a caddy, now a star
Take Graeme McDowell – former US Open winner and Ryder Cup star – who was approached by two American fans brandishing a photograph during a US Tour event.
"You caddied for us at Royal Portrush in 1999," they said, proudly producing their snapshot showing a young McDowell standing between them.
"Though I caddied for quite a few Americans, meeting these guys again is a first for me," McDowell said. "I would have got about £50, plus a tip for carrying those two bags, which probably represented my pocket-money back then for playing in an amateur event somewhere in Ireland."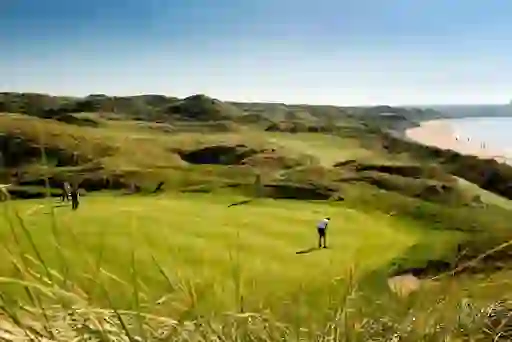 Don't blame the caddy
Anyone who has ever played a tough links course in Ireland with the help of a local caddy will tell you that it is worth every cent.
They'll save you plenty of strokes and you are unlikely to lose many balls. But, bear in mind, blaming your caddy for your own poor play is unlikely to do you much good.
"You have to be the worst caddy in the entire world," said a golfer to his faithful sidekick after a particularly tough day on an Irish links.
The caddy's reply has entered golfing folklore: "I don't think so, sir," replied the bagman. "That would be too much of a coincidence."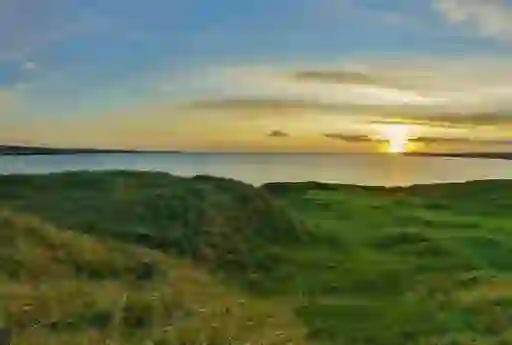 Tricks up their sleeve
Of course, there was a time when caddies would go to extremes to get the maximum reward for the hard work. It came to light many years ago that the caddies at Lahinch were going a little too far.
The par-three fifth at the County Clare links course, known as The Dell, is completely blind with players forced to aim at a white stone on the top of the massive dune that squats in front of the green.
Caddies would often volunteer to go ahead to the green, just in case their employer's ball should stray into the rough. Believing a hole-in-one would mean a big tip, it became common practice for caddies to jump up and down crying, "It's in, it's in," before sneaking any ball that had landed remotely near the flag into the hole.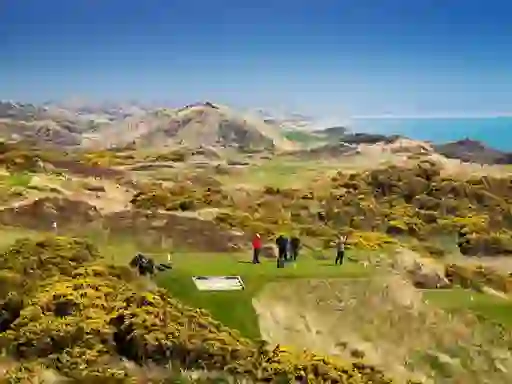 Customer satisfaction
Wherever you play, from Belfast to Bandon, you're sure to save a few shots along the way.
Who knows, you may be so pleased that you will follow the lead set by a delighted links course visitor in the early 1990s. So delighted was he with his round that on walking off the 18th green towards the 19th hole, he paid his caddy $100, considerably more than the then customary charge of £12 (about €15 nowadays).
As a totally unexpected bonus, the caddy was also given a present of the player's clubs, bag, shoes and waterproofs. In fact, he gave him every piece of golf gear he had in his possession.
That's what they call customer satisfaction. Now, are you ready to play?