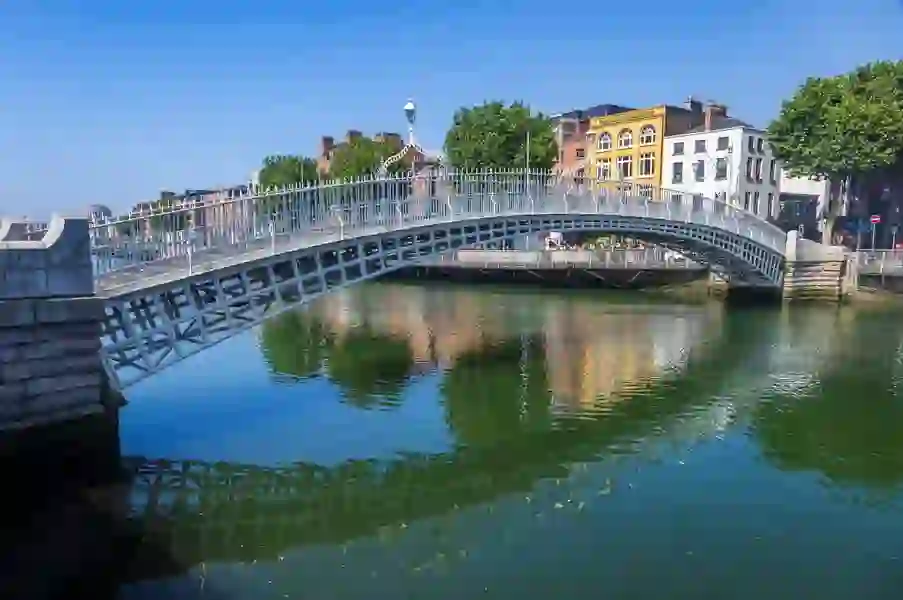 A guide to getting around Dublin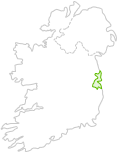 Dublin
Dublin is compact and walkable, with the north and south sides of the city linked by an array of beautiful bridges that stretch across the River Liffey. But if you want to get from A to B quickly or fancy exploring further afield, there is a great selection of transport options available. Bus, tram, train, bike... how would you like to explore?
First things first, you should get yourself a Leap Visitor Card. It's the most convenient way to travel on public transport in Dublin as a visitor. There are one, three, and seven-day options available, during which you can enjoy unlimited travel on a range of services, including Dublin Bus, the Luas tram, and the DART train. It's ideal!
The Go City Dublin Pass is also a fantastic option if you want to make the most of the city and see as much as possible while you're here. Simply pick a sightseeing pass that suits your stay and store all of your attraction tickets on your phone. It's a quick and easy way to see amazing places such as the Guinness Storehouse, St Patrick's Cathedral, and Dublin Castle.
For more information on getting around the entire island of Ireland, see our useful guide here.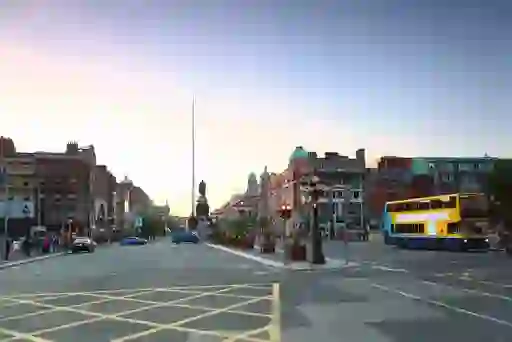 Bussin' it!
Dublin Bus is the main public bus service for the Greater Dublin Area. Look out for the blue and yellow double-decker buses whizzing through the city streets! Their website is a great place to plan your journey, get real-time information on bus routes, and check timetables. The app is also a very handy resource – as well as real-time information, it has a route planner and a fare calculator.
While Dublin is quite easy to navigate on foot, the bus is perfect for visiting sites on the fringes of the city. For example, take Route 4, 9 or 155 from the city centre out to Glasnevin and visit the National Botanic Gardens of Ireland. Or hop on Route 37 or 39 to the hip neighbourhood of Stoneybatter and enjoy an array of cool cafés, bars, and eateries.
There is also a selection of hop-on, hop-off bus tours available if you'd prefer to keep on the tourist trail. Check out Dublin Bus Tours and Dublin Sightseeing Tours. Iconic landmarks such as Kilmainham Gaol and Christ Church Cathedral are only a short jaunt away!
For longer trips, Bus Éireann is the public bus and coach company which connects Dublin to all corners of the island, including Belfast, Cork, and Galway.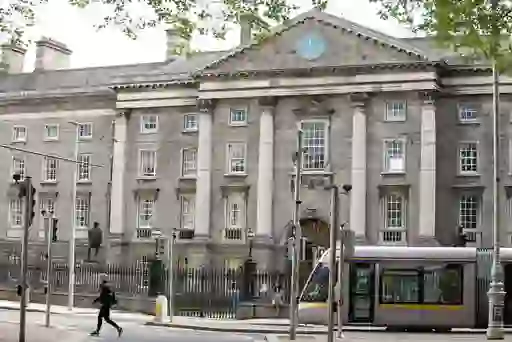 Luas tram
The Luas is Dublin's tram/light rail system which weaves its way through the city's historic streets. Spend enough time walking around and you're bound to hear its now famous bell, which alerts pedestrians of its approach. "Luas" is the Irish word for "speed" and it's certainly an apt moniker. It's probably the quickest way to get around the city, with trams running every few minutes.
There are two lines, the Red Line and the Green Line. The Red Line runs east to west, from the 3Arena – where large-scale music gigs and live shows take place – to the suburb of Saggart. There are also stops at key transport hubs, including the Busáras bus station, and Connolly and Heuston train stations.
The Green Line runs from suburbs in the north of the city to the south. Venture out to Phibsborough, which was recently named one of the coolest neighbourhoods in the world! Other stops to take note of include Trinity College Dublin, St Stephen's Green, and Dundrum Town Centre, the largest shopping centre in Ireland.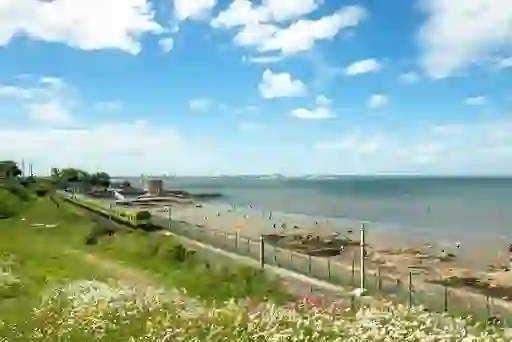 DART about
The DART is Dublin's train service, which runs along the beautiful coastline from Howth and Malahide in north County Dublin to the seaside town of Greystones in County Wicklow. DART stands for Dublin Area Rapid Transport and that's definitely what it is, with trains running every 10 minutes.
It's the best mode of transport for getting out of the city centre and seeing Dublin Bay and beyond. Check out the Dublin Coastal Trail for all of the main things to see and do on this picturesque train line. From cute coastal villages such as Dalkey and Monkstown to the natural beauty of Bull Island and Killiney Hill, there's so much to explore on this route.
For inter-city and inter-county trains, see Irish Rail, which provides smooth services to top destinations such as Limerick city and Waterford city.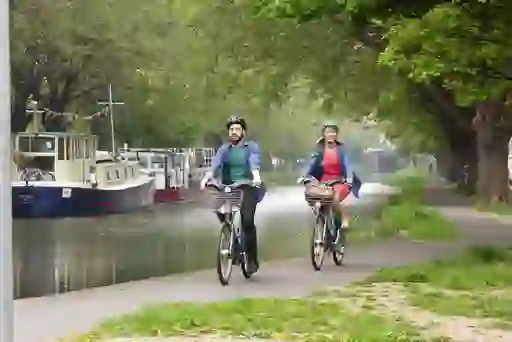 On your bike!
For a more environmentally friendly way to explore Dublin, why not rent a bike? dublinbikes is the city's bike share scheme and it's a fun and affordable way to see the sights. There are one and three-day ticket options available which are ideal for tourists and rows of bikes can be found at stations all over the city.
Sustainable travel is more important now than ever and choosing to cycle is an excellent option to help keep Dublin city green and clean! Now, where will you ride first – perhaps you'll bobble along the cobbles of lively Temple Bar? Or journey to the Phoenix Park, one of the largest public parks in Europe? The choice is yours...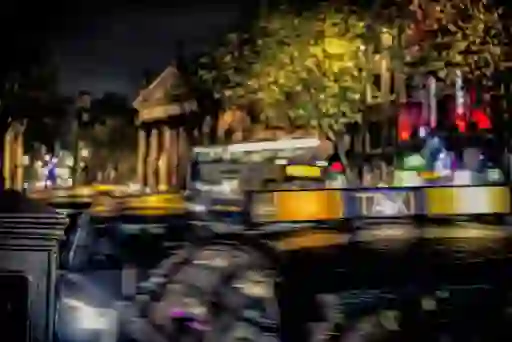 By car
"Taxi!" Hailing a cab is simple in Dublin, if their yellow car roof sign is on, just put out your arm to indicate that you'd like to be picked up. You'll also come across taxi ranks throughout the city, where rows of taxis are lined up, ready and waiting to take you on your journey.
FREE NOW is the main taxi app here and well worth downloading if you're going to spend a bit of time travelling around. While it's a more expensive way to travel than using public transport, taxis are a convenient way to nip about, especially late at night when public transport services have stopped running.
While there isn't really a need to hire a car for getting around Dublin, if you plan on seeing more of the island of Ireland, it's a great way to go. Whereas GoCar is a car sharing company that allows you to rent cars by the hour and for individual trips – it works in much the same way as a city bike sharing scheme.