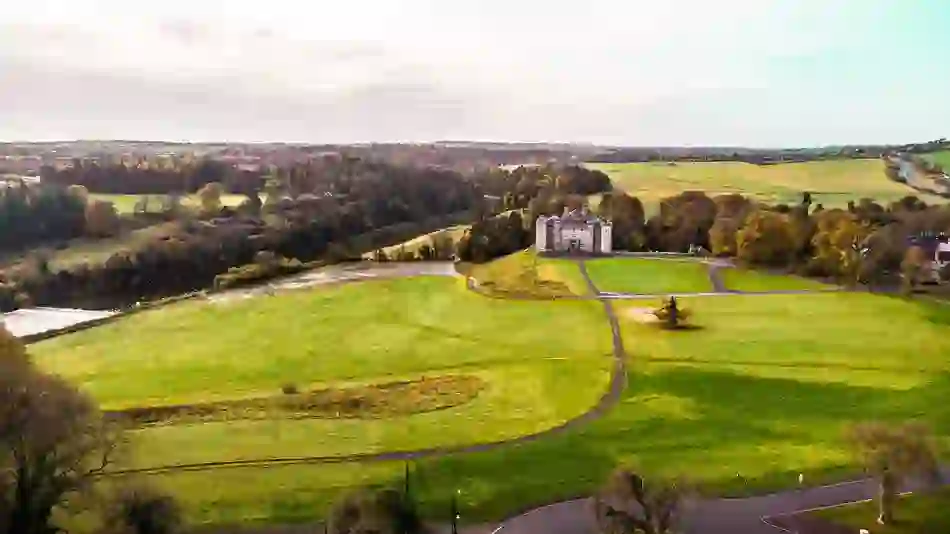 Slane Castle
40mins from Dublin Airport
Perched elegantly atop a hill overlooking the River Boyne, Slane Castle has been home to the Conynghams since the 1700s.
Just 30 minutes inland from east coast, the castle was built after the family had fought in the historic Battle of the Boyne. It's long been part of the very fabric of County Meath. And to this day, Lord Henry Mountcharles, 8th Marquess Conyngham, lives here, breathing new life and energy into the estate of his ancestors.
It has been a rollercoaster ride…now, with the transformation of the castle and the integration of the Distillery, we have secured the future and respected the past.

LORD HENRY
The castle's heritage reads like something from a romance novel. Lord Henry's great-great-great-great grandmother, Elizabeth, was the great love of England's King George IV. It's said the monarch straightened the road between Dublin and Slane, just so that he could quicken the journey to reach his sweetheart!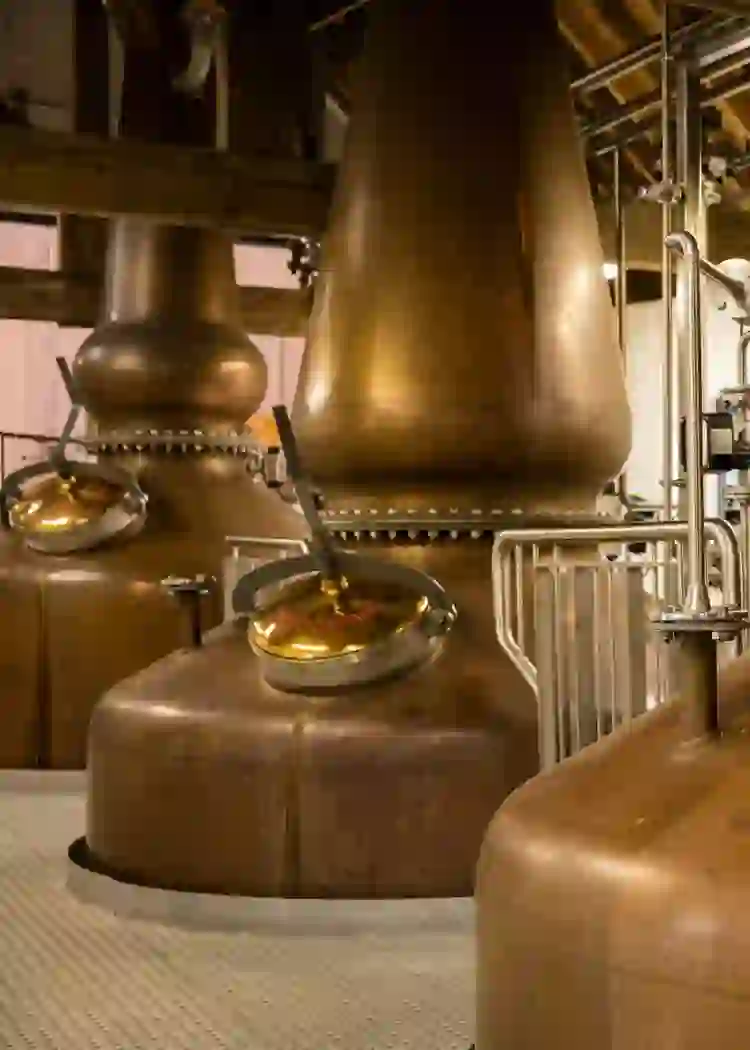 The distillery
Centuries after the Conynghams arrived, this enduring dynasty joined forces with another. The Browns, an American whiskey-distilling family, began making whiskey in the 1870s, surviving through the Prohibition years to eventually become one of the US's largest homegrown spirits giants. In 2017, Slane Distillery became its first outside the states.
The distillery brought about the restoration of a series of important 18th-century buildings and it's an estate-based sustainable enterprise.

LORD HENRY
Housed within the estate's 250-year-old stables, the distillery allows visitors to see where the magic happens, with the barley room, cooperage and maturation warehouse all open to curious eyes. And once the tour ends, there's the chance to warm up with a quick tipple: each visitor gets to sample Slane's signature triple-casked blend whiskey, uniquely flavoured by its mix of virgin, seasoned and sherry casks.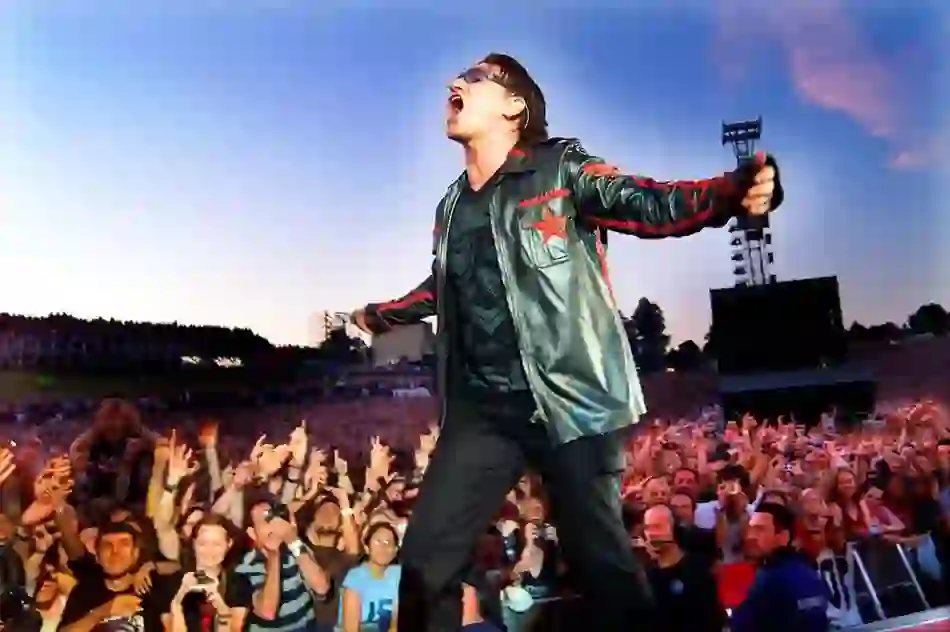 The sounds of Slane
Since its 18th-century beginnings, Slane has evolved uniquely with the times: from resting place of Sláine mac Dela, legendary first High King of Ireland; to creative cocoon, where U2 wrote and recorded their fourth album. And, perhaps most famously, site of one of the greatest recurring rock concerts in the world.
My favourite memory of Slane Castle is when U2 played two shows, marking the end of the 10-year restoration.

LORD HENRY
David Bowie, Bob Dylan, Queen, The Rolling Stones, Bruce Springsteen, Madonna and Oasis have all performed in the natural amphitheatre on the castle grounds, with the latter calling Slane a "biblical" experience!
Slane Castle's surrounds
Beyond the castle walls, the beauty of County Meath continues for miles around. Deep in the heart of Ireland's Ancient East, many Irish legends are rooted in these lands. Kings have ruled and fought here, druids have congregated and St Patrick himself once preached on these hills. The archeological wonders of UNESCO World Heritage Site Brú na Bóinne spread out across these lush lands, too.
Of course, it's not all sovereigns and saints: the town of Slane is charming in its own right. It has other local heroes, too, including Francis Ledwidge, a renowned poet, known as the Poet of the Blackbird, was killed in action in World War I. The town is populated by friendly locals, beautiful Georgian houses and delicious, locally sourced food. Feast out in the award-winning Inside Out in Slane village, the Gandon Room Restaurant, which is located in the Castle itself, or Brabazon Restaurant, at nearby Tankardstown House, which offers a treat for the eyes and the palate. And we have a feeling it might just taste all the better if you sample a little bit of that famous whiskey from up the road…