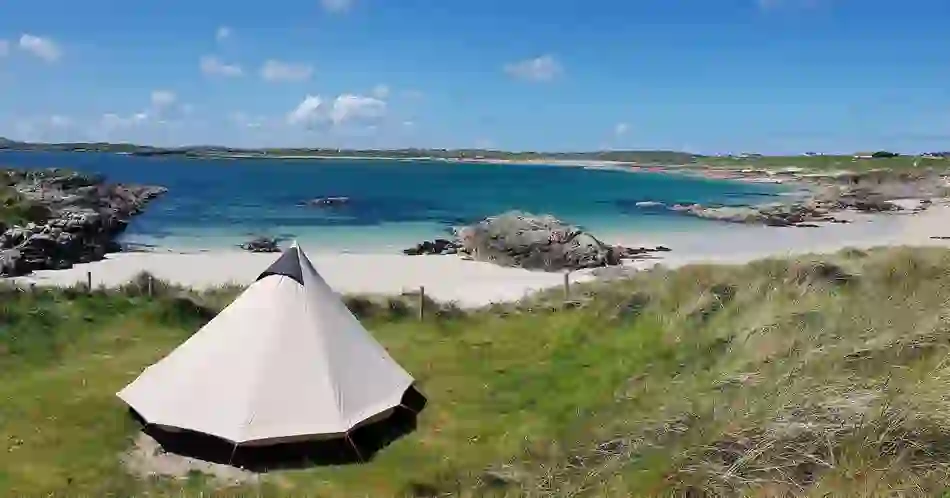 Camping and caravanning
The call of the open road can be irresistible – and when there's a new place to pitch a tent around every corner, it's easy to see why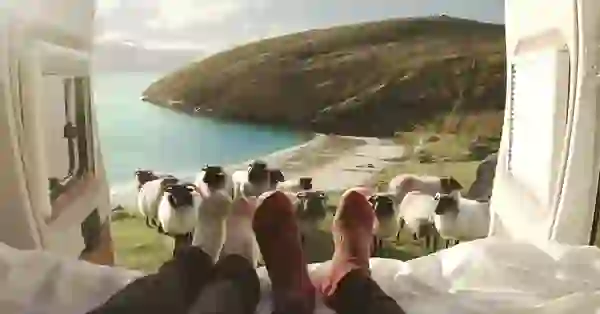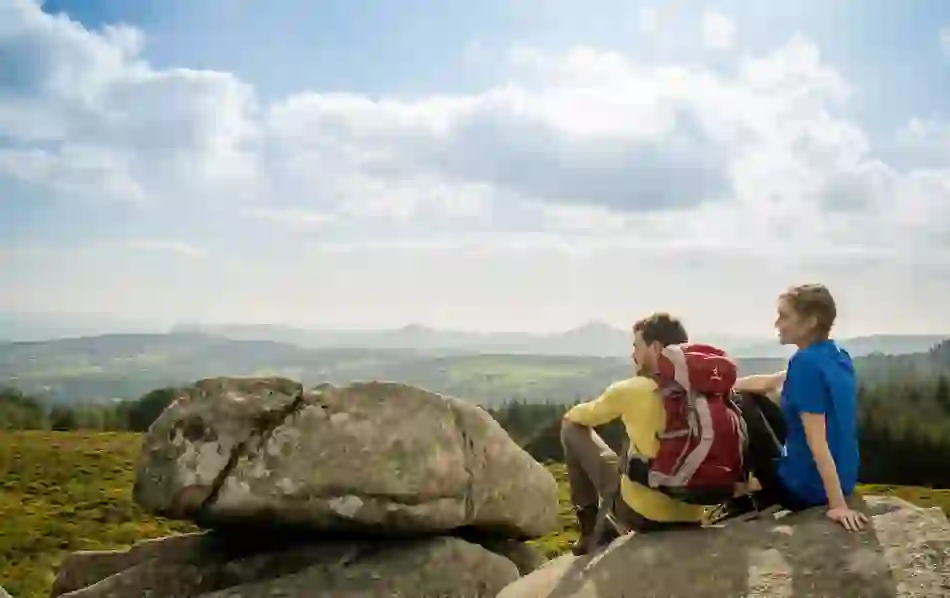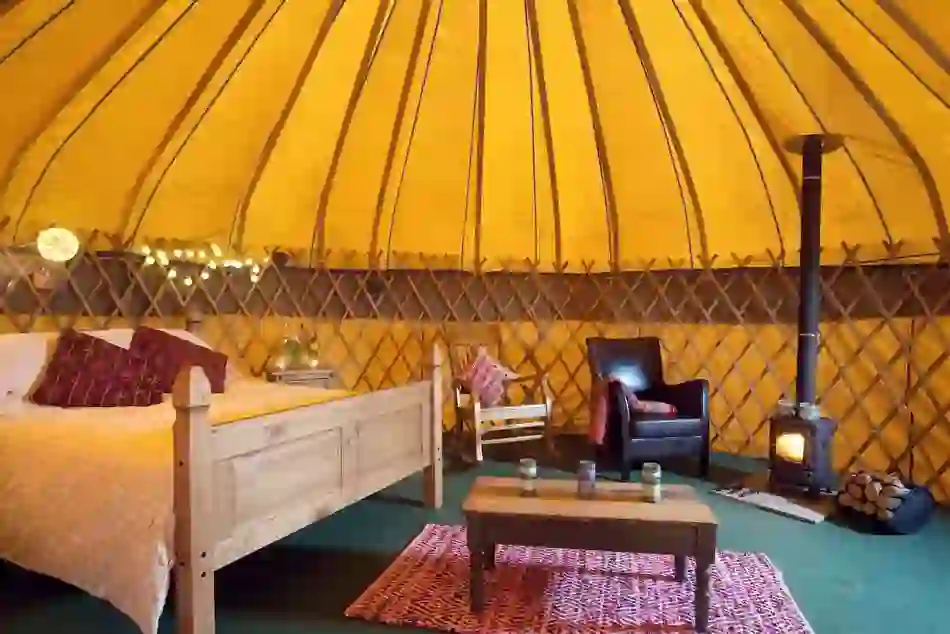 What is it about camping that seems to bring so much whimsy and romance to a holiday? Maybe it's the freedom to follow your own plan; the ease of unfurling your sleeping bag wherever you lay your hat; or even the simple pleasure of cooking your own meals over a campfire. Perhaps it's just the affordability of a tent over a hotel room: after all, Ireland's landscapes are the main attraction for most of us—and they're free for everyone to enjoy.
We've rounded up some of the best spots around the island to take a trip as a camper or caravan driver. And the best part? Since you set the schedule, you can visit them all!
Camping, glamping or caravanning?
Serviced camper van and caravan sites are widespread across Ireland, so make sure to park up in a designated camping spot—not on farmland, a beach or at a roadside. Ballyness Caravan Park in County Antrim is the ideal spot to set up camp for a family friendly trip along the Causeway Coast, while The Hideaway in Cork and Clifden Eco Beach Camping and Caravanning Park offer excellent facilities in beautiful locations. Best of all, most sites have bathing facilities, so you don't have to sacrifice your hot shower in the morning!
Top tip: The Irish Caravan and Camping Council is a great port of call if you have any specific queries on serviced camper van and caravan sites on the island.
If you want to take your Ireland adventure on the road, why not hire a campervan? Rental companies offer everything from budget campers to large motorhomes and you can get behind the wheel with your standard car driving licence. Try Bunk Campers, Craic 'n' Campers or West Coast Campervans to get you started.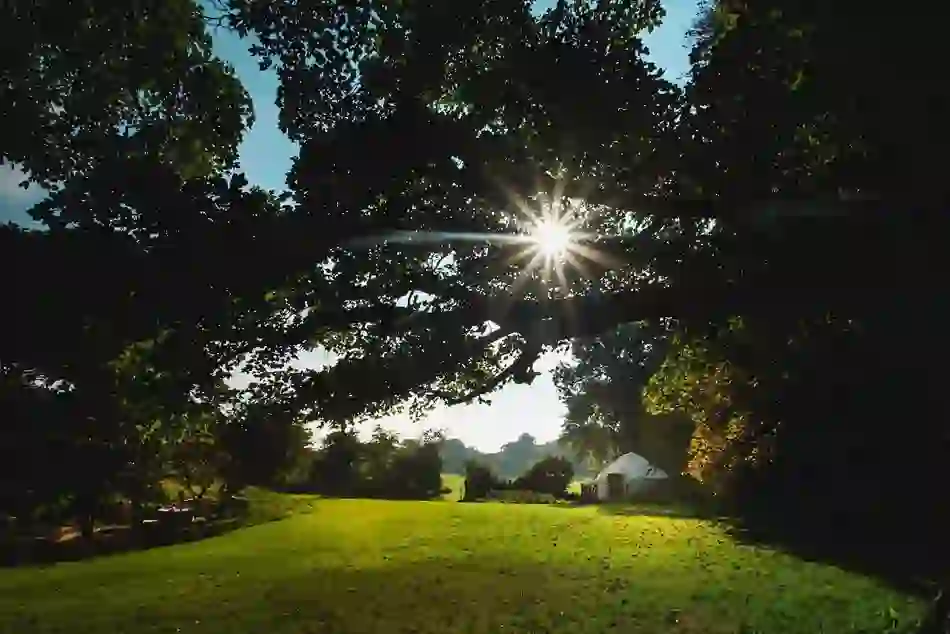 In recent years, glamping has soared in popularity, too. It ticks all the boxes, appealing both to those who are used to roughing it and want to try a bit of luxury camping for a change, as well as those who have never before seen the inside of a tent. The location of the Aran Islands glamping grounds is unbeatable; Rossharbour's lakeside cabins are a dream; while the incredible Luxury Glamping Truck at Larchfield Estate is serenity and swank all in one.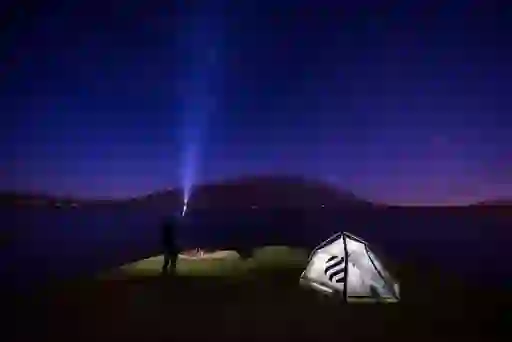 Sustainable travel
Here's how to travel sustainably in Ireland so you can love this place and leave no trace.
Read more
What to do in the great outdoors
It might sound obvious, but picnicking can be one of the greatest joys of any camping trip. There's nothing like waking up on a dew-strewn morning, firing up the stove and frying some sausages, rashers and black pudding! Ireland's fries are famous, so make sure to shop local at one of our markets, such as Cork City's English Market, for the authentic taste – and, as always, remember to quench any fires and take all your rubbish away with you.
Another huge plus of this style of travel is that you can literally do whatever you want. Explore the Ring of Kerry. Check. Swim in a secluded freshwater pool? Easy, try Pooleen in County Cork. Find a walking trail or birdwatch on a quiet nature reserve or national park? Done. Cycle along a lush greenway? Take your pick! And best of all, there's no long commute home: just pitch your tent or park your caravan and doze off in your dream location…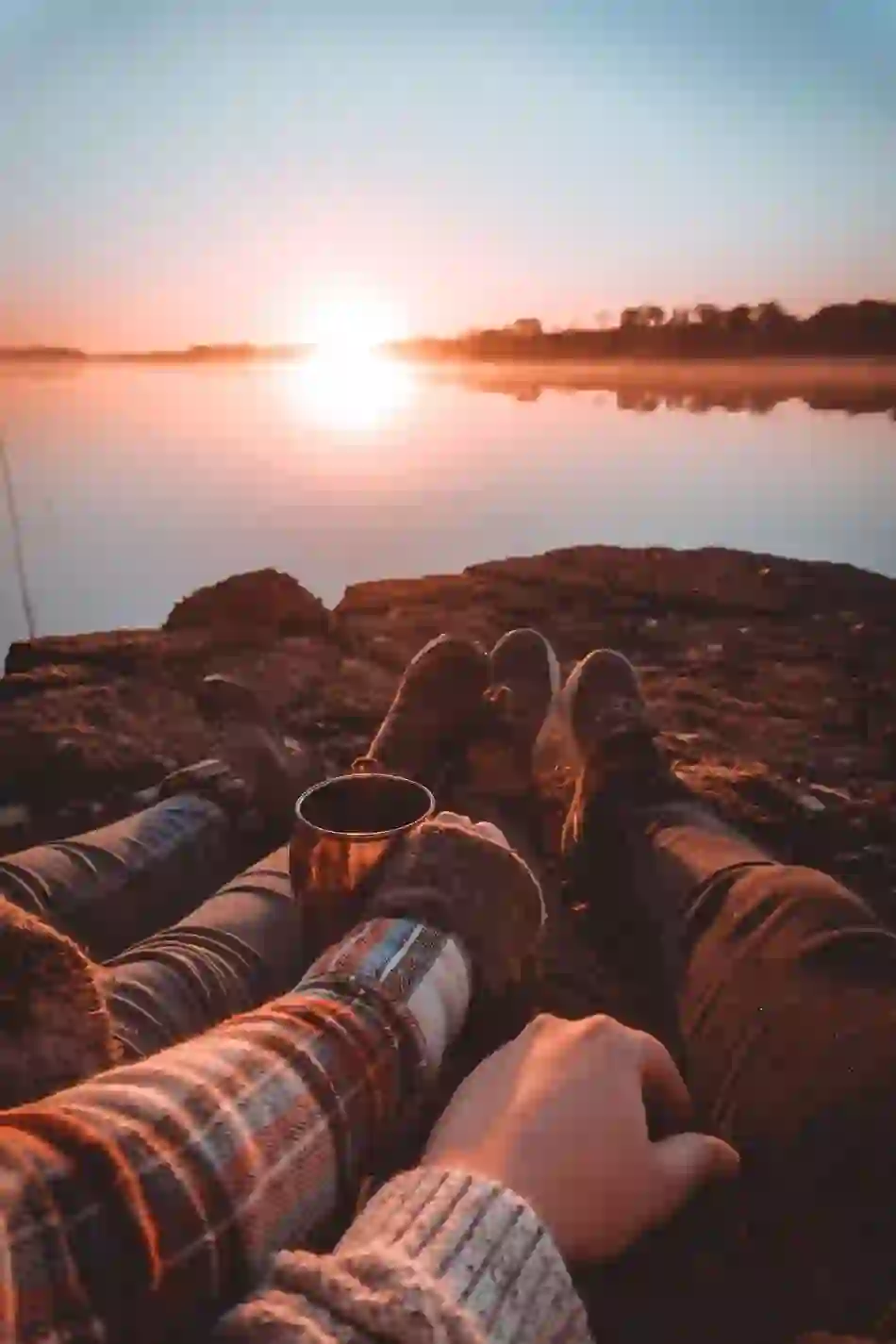 5 of the best places to camp or take a caravan
On the shores of Upper Lough Erne, this spot is made for water-lovers. Bring a towel!
Valentia Island Caravan & Camping, County Kerry
Right on the Wild Atlantic Way, this park caters for everything from motorhomes and camper vans to hikers and bikers.
This family-run park is set in beautiful surroundings and has extensive amenities.
This 1952 Swiss Army truck is certainly fancier than anything a soldier sleeps in today!
Situated right on the water in west Cork, Eagle Point is great for kayaking and swimming.