6 reasons to visit Dublin this autumn and winter
Discover the delightful sights by day and step into a cosy pub at night to enjoy music with the welcoming locals. Plus, you're never far from the beautiful Irish countryside. Dublin offers all the elements for a truly wonderful city escape!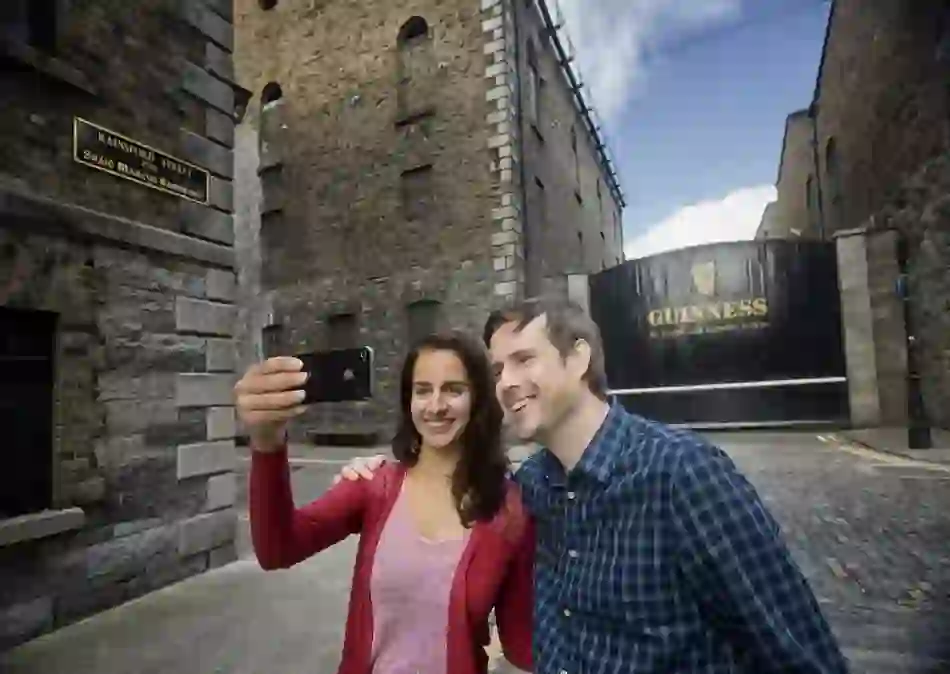 1. Unique attractions
Discover the secret of Guinness with a visit to the Guinness Storehouse . The magnificent view from the top floor alone makes it worth a visit. Wondering how Ireland's most famous whiskey is made? Then plan a tour of the Jameson Distillery. Or experience one of Dublin's most impressive libraries – the Long Room at Trinity College. Keep in mind that the Long Room is currently under renovation.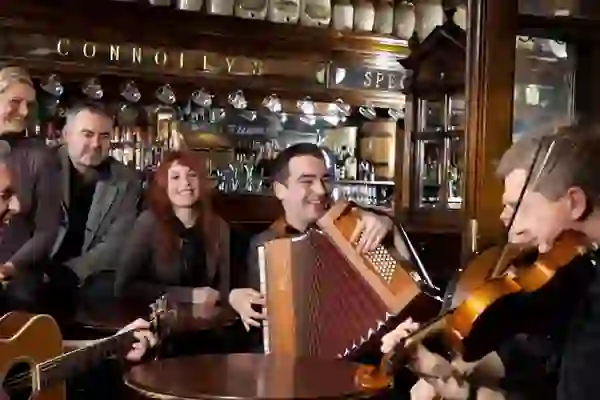 2. Music pubs
Searching for music in Dublin? Immerse yourself in the vibrant ambiance of one of these toe-tapping music pubs, or delve into the world of traditional music on the Traditional Irish Musical Pub Crawl – a delightful journey through Dublin's traditional music pubs. Here's a bonus tip: Don't miss the renowned Tradfest, a traditional music festival which takes place in the heart of Dublin from January 24 to 28, 2024.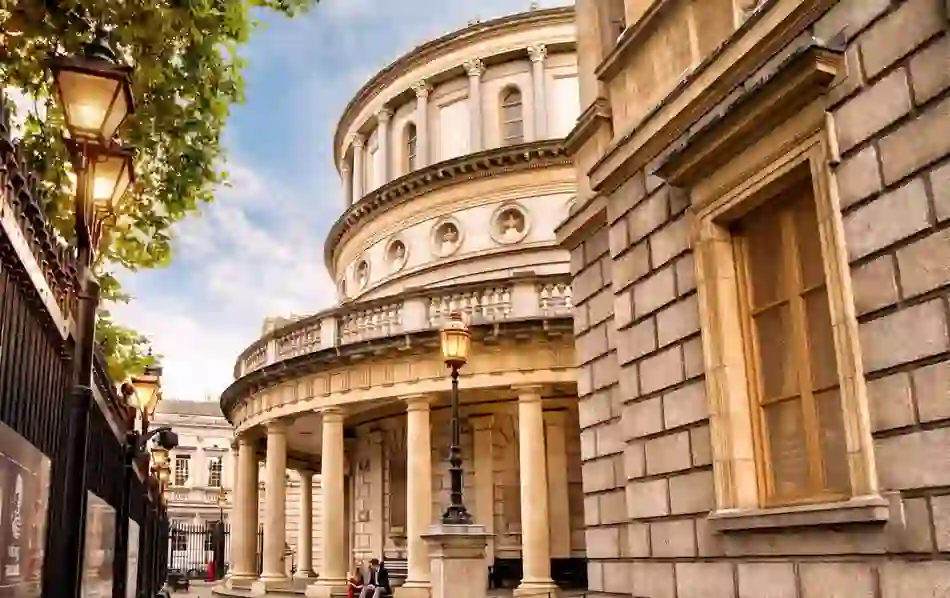 3. Free museums
Eager to embrace culture for a day? Include one of the free museums in your plans, such as the National Museum of Ireland in Dublin, featuring three separate museums: Archaeology, Decorative Arts & History, and Natural History. Alternatively, you can explore the treasures of Ireland's national art museum at the National Gallery of Ireland.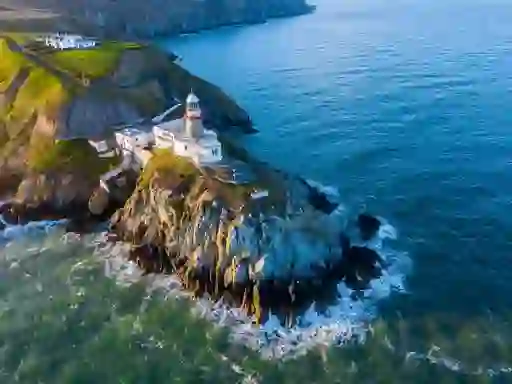 4. Get some fresh air at the coast
Did you know that the DART train from Dublin whisks you to the coastline in just thirty minutes? Charming coastal villages like Dalkey, Malahide, and Bray await your exploration. Alternatively, you can opt for a guided tour with the Big Bus Coastal Tour, which takes you to the scenic beauty of Howth.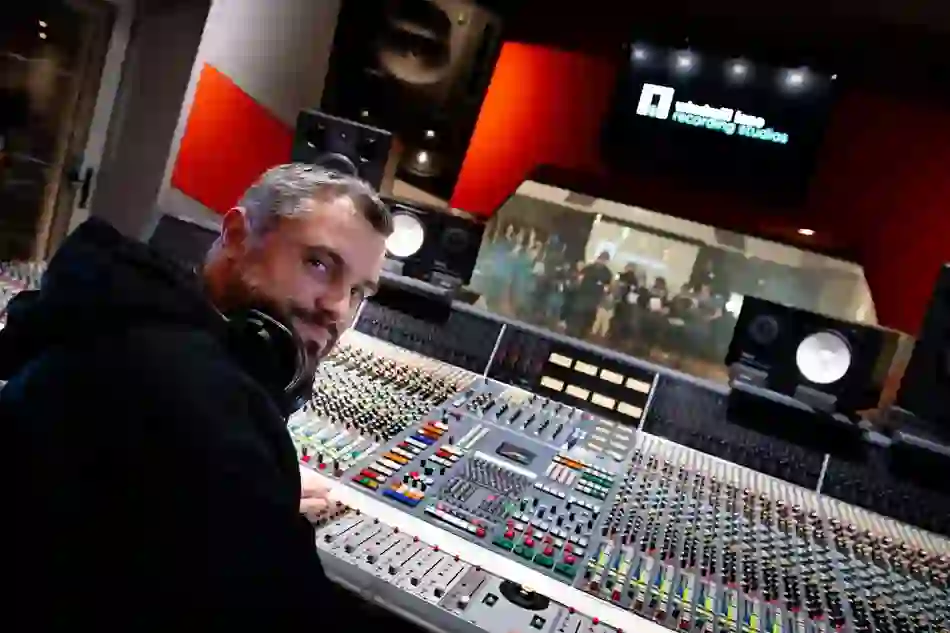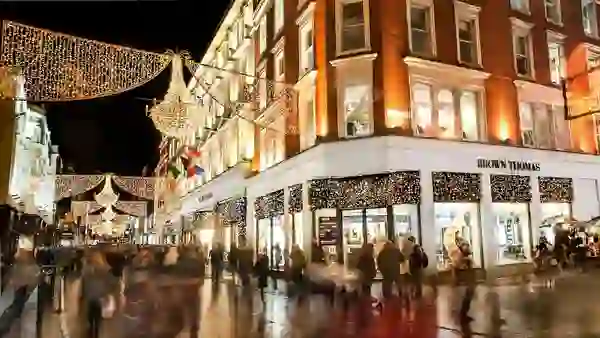 6. Christmas shopping
Do you like Christmas? Then you can already get into the Christmas spirit in Dublin's cozy restaurants and pubs. Be sure to check out the 5th floor of Brown Thomas, the luxury department store on Grafton Street - where you will be completely immersed in a magical atmosphere. Come December, make sure to also visit one of the Christmas markets that are scattered throughout the city.
Practical information
Flights from the Nordics:

With SAS you fly directly from Copenhagen, Stockholm and Oslo to Dublin
With Ryanair you fly directly from Copenhagen, Stockholm and Gothenburg to Dublin
With Norwegian you can fly directly from Copenhagen and Oslo to Dublin
Prefer the train? Travel by train from Copenhagen to Dublin and around the island with Interrailing Packages.
Do you prefer to book a package holiday? Tema, Albatros, Ticket, Sembo, Jambotours, Airtours and Rolfsbuss all offer city breaks to Dublin.
On the Transport for Ireland website you can easily plan your journey by public transport around the city.