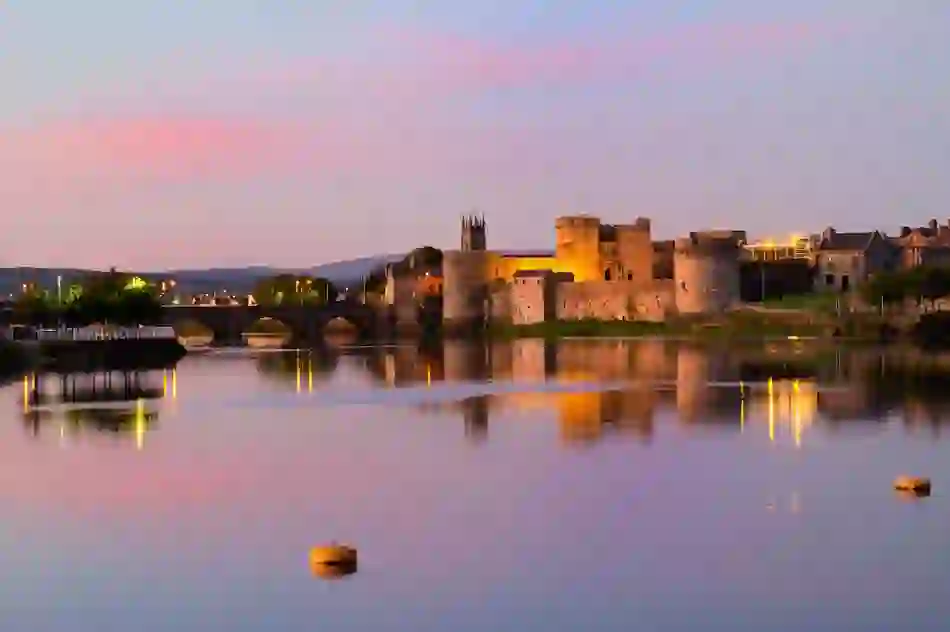 Limerick city
30mins from Shannon Airport
On the waterfront

Limerick is a city full of little "wows". First off, there's its location – right on the grey-blue gush of the River Shannon. Then, there's its history: from brutal sieges in the 17th century to the grand Georgian era of the 18th century, all of which is written into the town's streetscapes. And then there's its music, art and literature, from The Cranberries to Pulitzer prizewinning author Frank McCourt. This vibrant city is a place of tragedy and regeneration, of culture and "craic" (fun), of little secrets and famous locals. And it's a place that gets under your skin.
A city of stories

Take a walk through these city streets and you'll find stories everywhere. You'll find them in the historic headstones that clutter the small graveyard of St Munchin's Church, where the first bishop of Limerick is said to be buried. You'll find them in the remarkable treasures hidden in secret drawers in the Hunt Museum. And you'll find them in the fascinating black and white photos of local life at the Limerick Museum.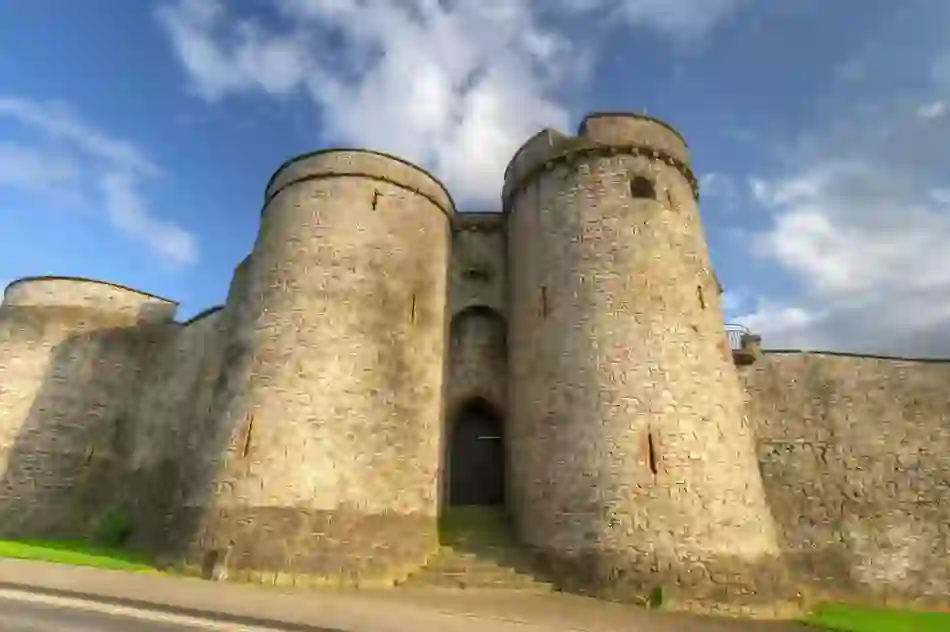 King John's Castle

There are stories aplenty, too, in Limerick's big attraction – King John's Castle. Perched on King's Island by the fast-flowing Shannon, the castle has been here for over 1,000 years and is thought to have been built on an earlier Viking site. Inside, multimedia exhibitions detail tales of castle life, devastating sieges and a fascinating cast of characters.
Compact and easy-going, Limerick is best explored on foot. Follow the riverside walkway and it'll bring you through the old potato market up to St Mary's Cathedral. Founded in 1168, it's the oldest building in Limerick in continuous use and is full of surprises, such as the roof-high monks' walk, damage from 17th century cannonballs, and a "leper's squint", a small opening in the cathedral wall through which lepers in medieval times could hear mass.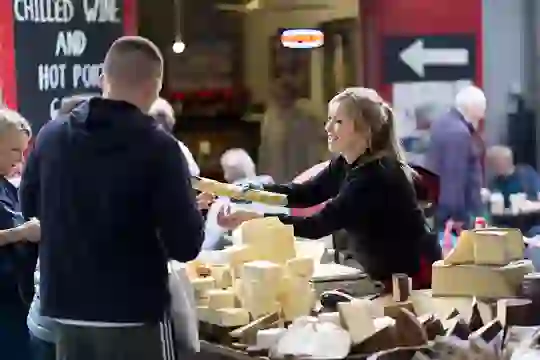 Exploring the culture

There are few better places to discover Limerick's cultural heart than the restored Milk Market on Cornmarket Row. Sitting under a vast white canopy, the market is like a microcosm of the city: colourful, creative and cool, with occasional pop-up restaurant events, artisan foods, antiques, music and art.
It's just a short stroll from here to Limerick's Georgian Quarter, where the streetscapes open up into wide, elegant avenues lined with grand Georgian architecture. The People's Museum of Limerick has a small and interesting collections of items and artefacts, but it's really the building that's the showpiece here. It's one of six grand structures on Pery Square terrace, which is widely considered to be among the best examples of Georgian architecture on the island. Just down the road, the Limerick City Gallery of Art keeps things fresh with changing contemporary art exhibitions.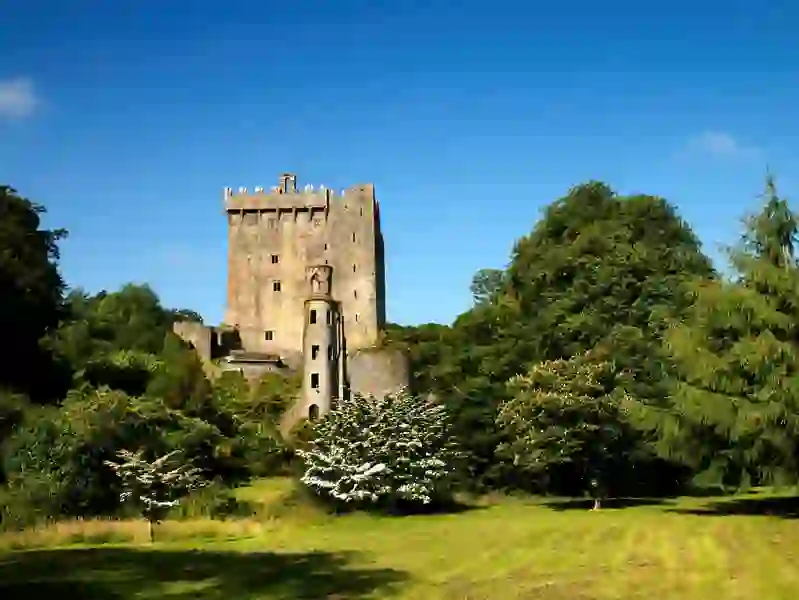 Beyond the city

The beautiful village of Adare with its rows of thatched cottages makes a great day trip from Limerick, but the region around the city is particularly packed with castles, so make sure not to miss Blarney Castle, Desmond Castle and Glin Castle while you're here. Fancy some watersports? Head up the River Shannon to Lough Derg, where you enjoy kayaking, paddleboarding and more.
Want to see more?
Here are some great reads to get you started
Limerick highlights
Don't miss these things to see and do