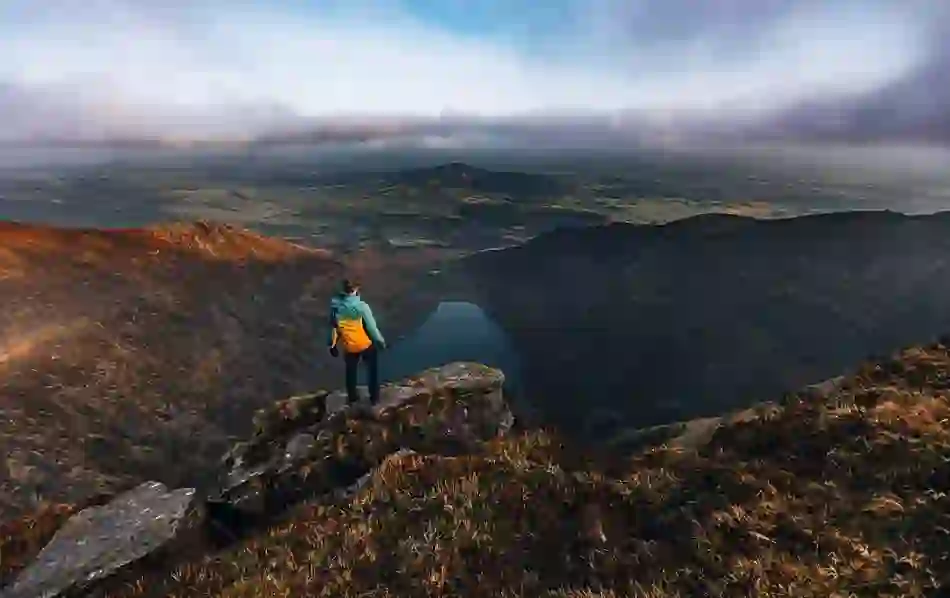 5 off-the-beaten-path tours in Ireland
You may already know some of Ireland's bucket list sightseeing spots, such as the Giant's Causeway in Northern Ireland or the Guinness Storehouse in Dublin. But did you know that Ireland is full of surprises if you look a little deeper?
On your next visit to Ireland, take a tour where you step off the well-trodden path and experience Ireland in a different way.
These types of tours will bring you into Ireland's landscape to experience its people, culture and traditions in a new way, whether it's walking a remote peninsula or a mysterious hill, kayaking in a bay at night, camping in the mountains or canoeing to a country cottage for cake. Let's go off-the-beaten track!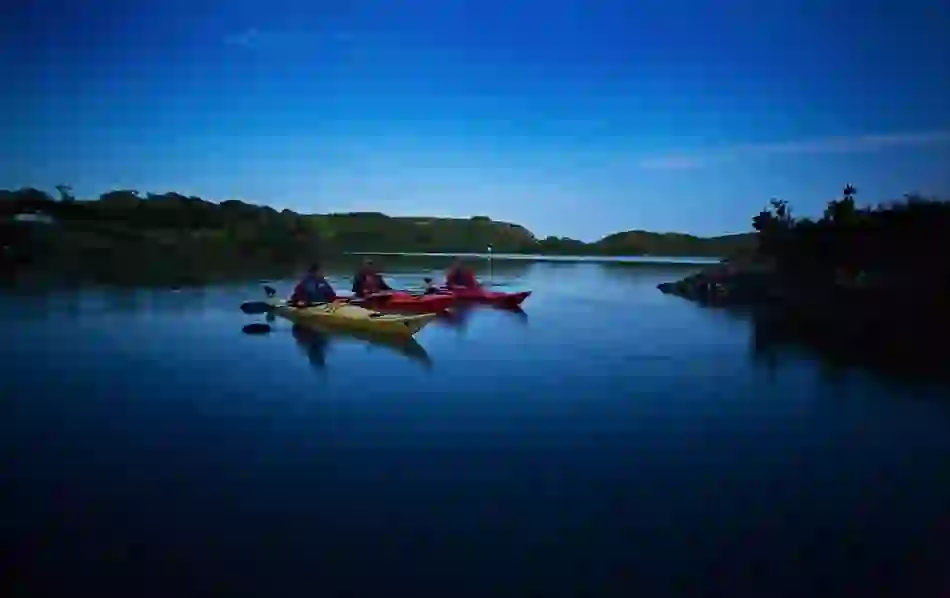 Sparkling waters on a night kayak in County Cork
Taking to a boat or kayak to explore from the water gives you a whole new perspective on a place. And seeing it at night just adds to that experience. Set out at dusk from Reen Pier near Skibbereen in West Cork for the Castlehaven Bay night kayaking tour with Atlantic Sea Kayaking, and you can witness the bay come alive.
On a clear night, you will see sunset, followed by glorious views of the stars and possibly the light of the rising moon overhead. Meanwhile, under your kayak the sparkles of bioluminescence glow in the water as you paddle (depending on the time of year). You will hear birds calling and get sweet scents like gorse and honeysuckle in the night air. This is a quiet, sheltered bay for gentle paddling so the 2.5-hour trip for adults is suitable for beginners and is a truly serene experience.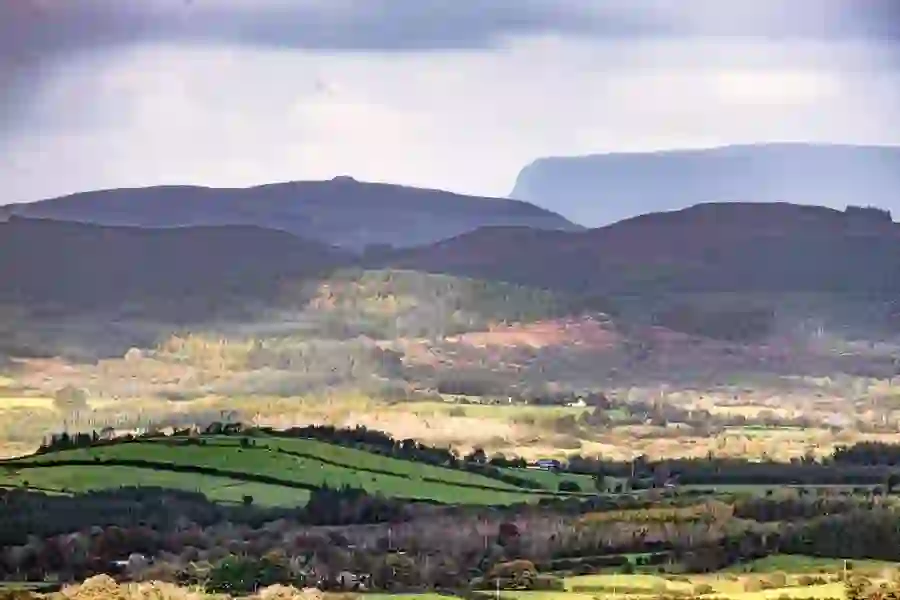 Fairy stories on a mysterious mountain in County Sligo
Mountains such as Ben Bulben or Knocknarea are well known in County Sligo, but a few hours on the lesser-known Knocknashee Trail with Seatrails in south Sligo will let you experience the county and its layers of history, archaeology and mythology in a new light. The name Knocknashee comes from the Irish Cnoc na Sí which means "hill of the fairies". The 276-metre flat-topped mountain is reached by an easy track, past grazing sheep, and offers panoramic views of Sligo.
From the summit, you can see farmland below and as far as the Ox Mountains, Knocknarea and Ben Bulben, as well as Carrowkeel and Kesh Mountain, both full of archaeological sites. On the top of Knocknashee are two large cairns with megalithic burial chambers, plus the remains of around 30 circular Bronze Age dwelling sites and the outline of a hilltop fort, enclosed by banks of earth.
On this 1.5-hour guided tour, Seatrails guide and archaeologist Auriel Robinson will tell you about these megalithic sites, the people who built them, as well as stories of the mountain, from mythology to folklore.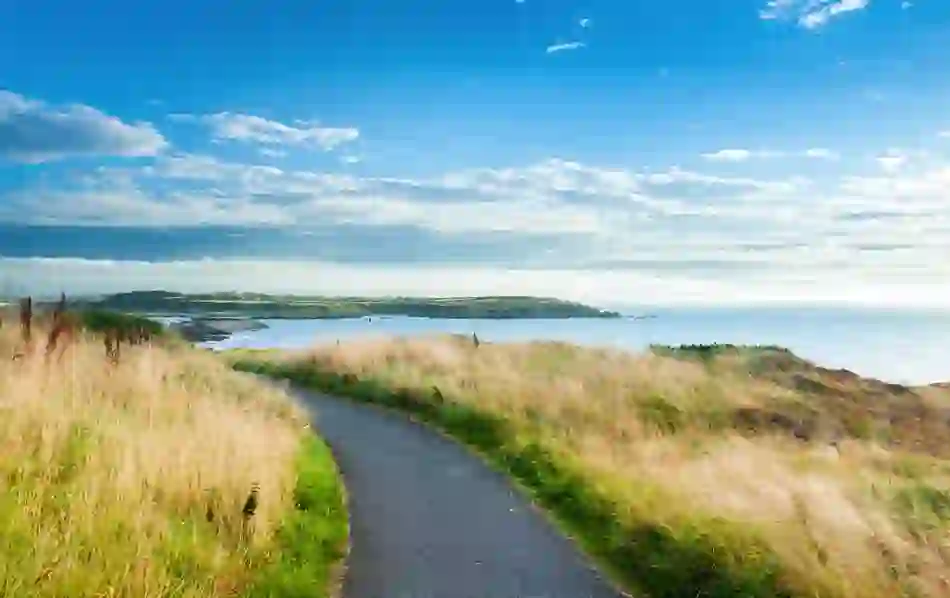 Legends from Lecale's spectacular coast in County Down
On the east coast of County Down, just south of Downpatrick and to the north of the Mourne Mountains, the Lecale Peninsula is a somewhat hidden corner of Northern Ireland which is full of interesting sites. It was said to be the home of Ireland's famous patron saint, St Patrick, who is buried nearby along with St Brigid and St Columba.
Take the Legends from Lecale's spectacular coast walking tour with local guide and storyteller Duane Fitzsimons and you will walk ancient pilgrim paths on the Lecale Way, while learning about the fascinating history along this stretch of the shore. You will visit historic buildings and sites such as St Patrick's Well, which is said to cure every ailment, see Norman castles, and hear stories of local battles and shipwrecks, as well as all the customs and folklore of this part of the landscape.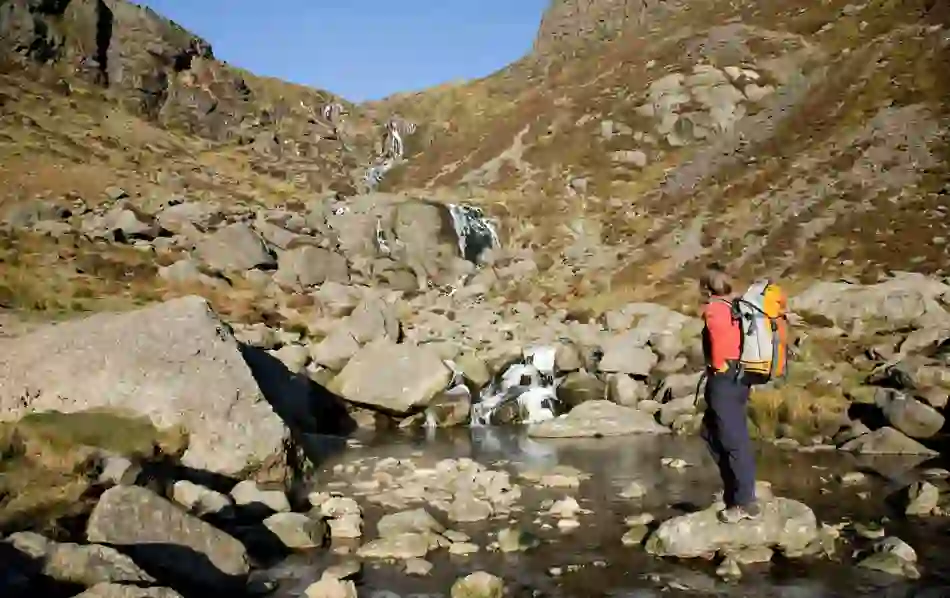 Wild summits in the Comeragh Mountains in County Waterford
If you like the idea of spending two days in the fresh air of the Irish mountains and also learning some mountain skills for your future adventures, the two-day Comeragh Mountains Expedition with Wild Summits is just the experience, as it includes a night of camping.
The expedition will not only take you through some of the most beautiful scenery in the mountains, but also teach you skills like map-reading, natural navigation and how to use a compass, plus camping skills and assessing mountain hazards. Food and all equipment such as tents and cooking equipment is provided. You just need a sleeping bag, warm clothing and a sense of adventure.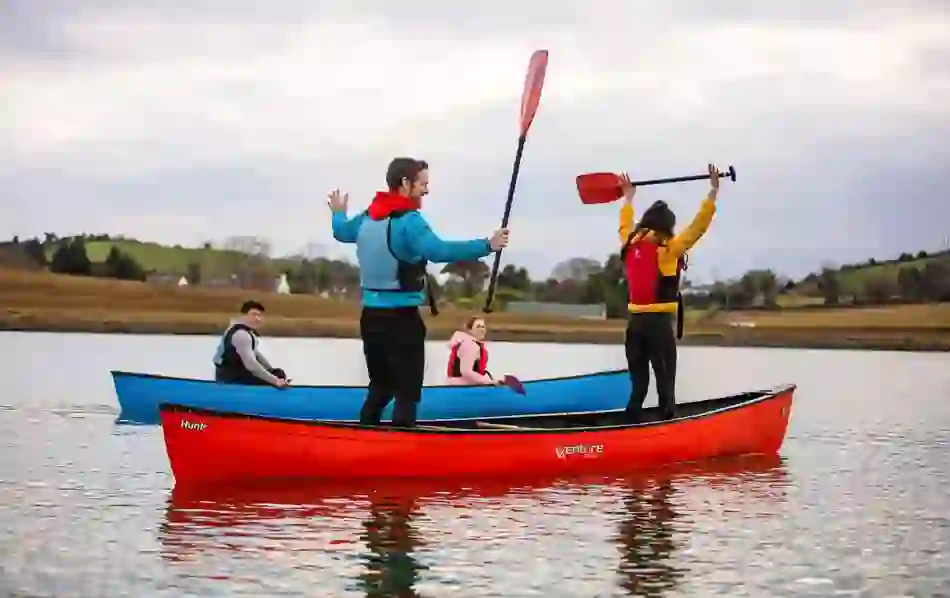 Canoeing and cake on Strangford Lough in County Down
If a leisurely canoe trip followed by an opportunity to eat good food and homemade cake in a thatched cottage sounds like your ideal adventure, this might be just the tour for you. On the Canoe and Cake tour with Mobile Team Adventure, you will take to the waters of Strangford Lough for 1.5 hours to paddle around the islands, soaking up the scenic surroundings and enjoying the lough's bird life.
After you have worked up an appetite, paddle back to Tracey's Farmhouse Kitchen to warm up beside the fireplace and see a demonstration of traditional Irish soda bread being made. Then you get to tuck into the bread with some homemade jam, tea and some other tasty treats (including cake of course) in this cosy thatched cottage.