Dublin: UNESCO City of Literature
Dublin is a UNESCO City of Literature and it's easy to see why: home to three of Ireland's four Nobel Prize winners for literature, the city is synonymous with literary giants. Jonathan Swift, Oscar Wilde and James Joyce all cite Dublin as their inspiration. It's woven into the very fabric of the city, with bridges named after literary legends James Joyce, Samuel Beckett and Sean O' Casey. Few cities on the planet have come close to boasting such a literary heritage. But don't take our word for it – experience it for yourself.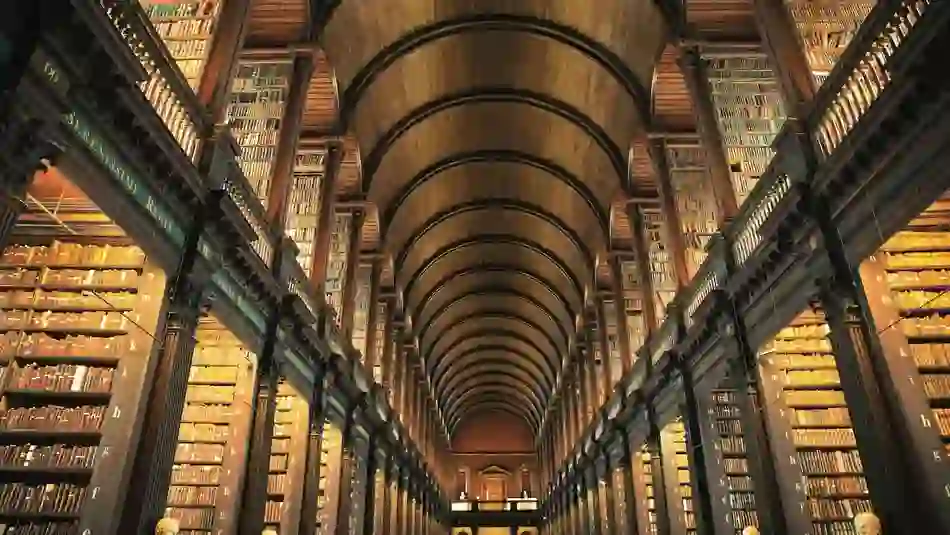 Dublin Literary Pub Crawl
A must-do for book buffs, the Dublin Literary Pub Crawl is ranked fourth in the Sunday Times World's 50 Best Walks. This quirky tour is led by witty and highly informative guides, performing works from Dublin's best-known writers.
Step inside the haunts where Ireland's literary greats once pondered over a pint. Enjoy a creamy Guinness at Davy Byrnes, where James Joyce was a regular, and pull up a stool at the Palace Bar where writers Flann O' Brien and Brendan Behan used to hang out. Open since 1843, this pre-Victorian bar has an extra-special nostalgic feel.
Salman Rushdie hailed it as "the best little festival in the world", and it attracts internationally renowned writers every year (past guests have included a Nobel Laureate and several Man Booker Prize winners). The idyllic seaside town of Dalkey packs a big literary punch: schoolhouse of James Joyce and playground to Samuel Beckett and Flann O'Brien. It's the perfect hotbed of creativity, and you'll find events taking place anywhere from pubs and cafés to the medieval graveyard.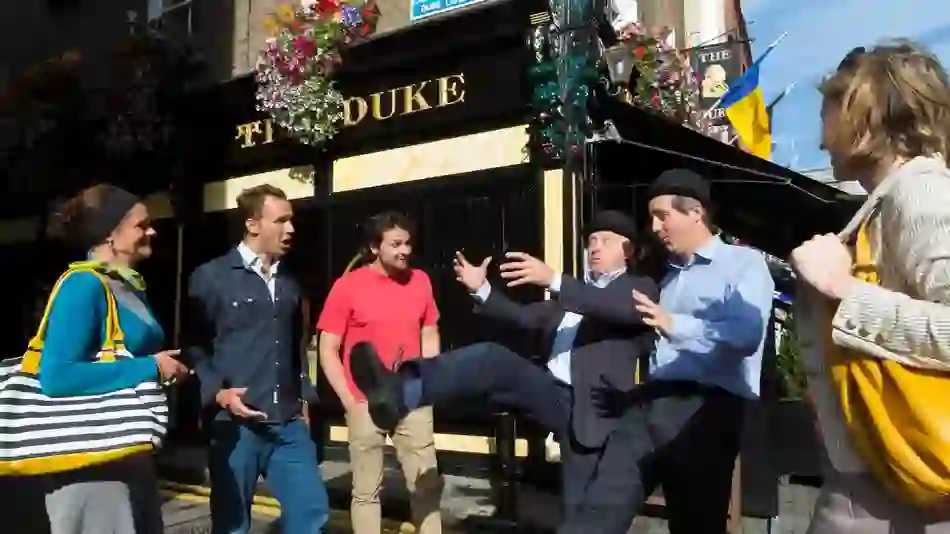 Bloomsday Festival
Bloomsday is celebrated all over the world, but Dublin is the only place to get the truly authentic experience. It is, after all, where Ulysses is set and where the fictional Leopold Bloom took us on an epic odyssey through the city on June 16, 1904. Follow in his footsteps, tuck into a breakfast of liver and kidneys at the James Joyce Centre, and even pick up lemon soap at a real-life Ulysses relic, Sweny's Chemist. Can't make it in June? Don't worry, there are weekly Joyce walking tours all year round.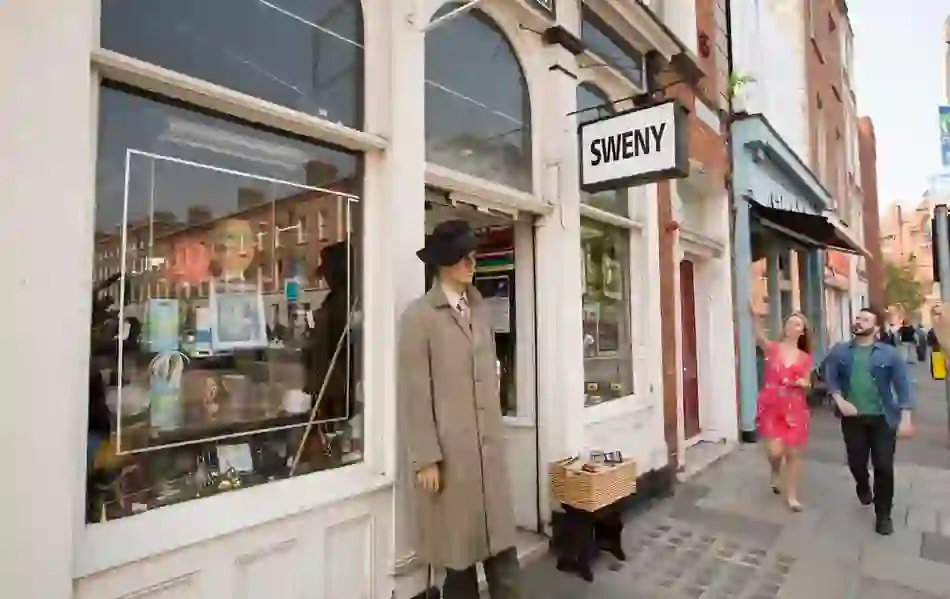 Galway: UNESCO City of Film
In 2014, Galway became a UNESCO City of Film, and was only the fifth city in the world to do so. It's a dynamic, artistic city, with bohemian vibes, so it comes as no surprise that it was named as a European Capital of Culture in 2020. It also has a talent for throwing arty parties, including annual oyster, arts and film festivals!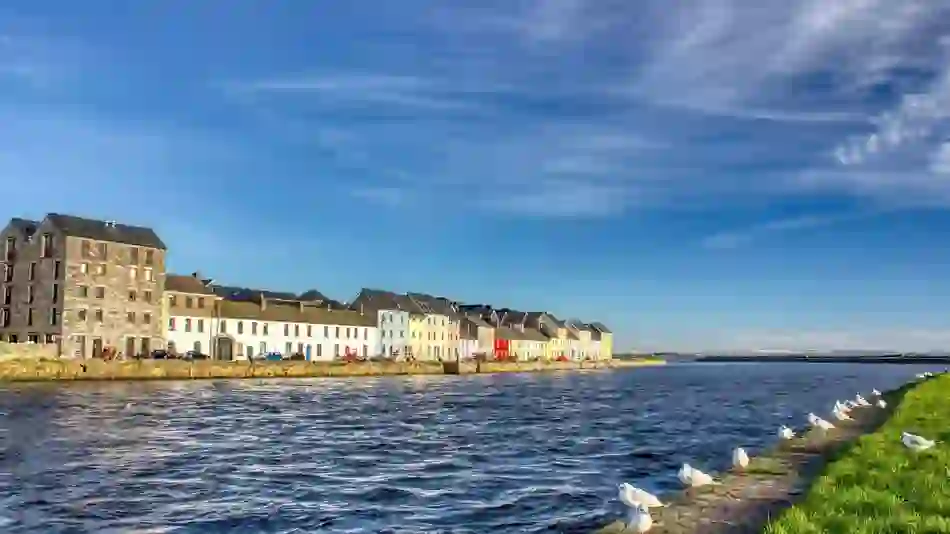 Hailed by MovieMaker magazine as one of the 25 Coolest Film Festivals in the World, the Film Fleadh has been going for a whopping 26 years and it's built up a cult following. Its intimate venues throughout the city make it the ultimate hangout for film lovers to experience new cinema. This six-day cinematic celebration screens classic movies and feature films, and awards are offered in a huge range of genres.
The festival brings together a diverse range of filmmakers from all over the world to experience the magic of film, and it's hosted some impressively big names over the years, including Maureen O'Hara, Anjelica Huston and Peter O'Toole. But this Galway institution is not just about showcasing the best of Ireland cinema, it's also about sharing and telling stories, with masterclasses, debates, workshops and seminars to get stuck into.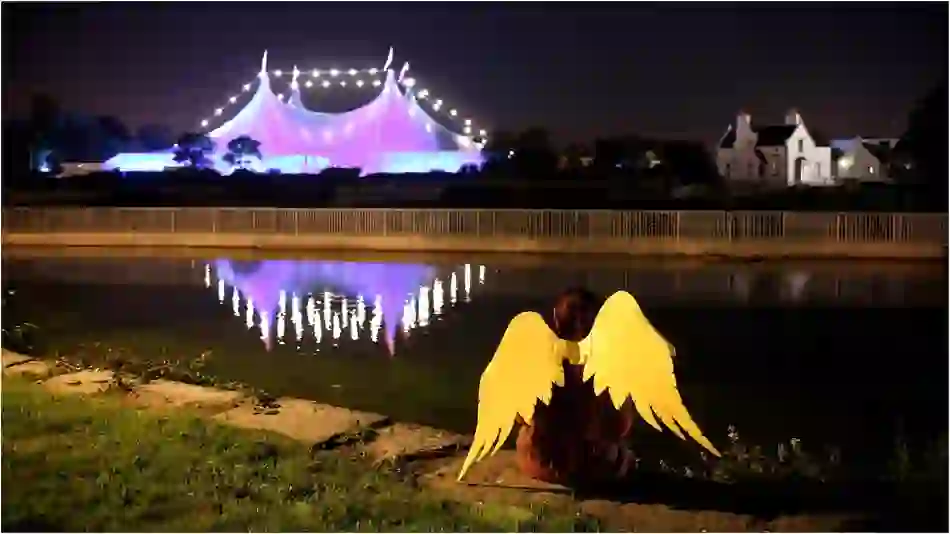 It's a wrap: filming in Galway
Galway is a filmmaker's dream. It is both old and new; a city in itself and a gateway to Connemara. The city's medieval streets are lined with dusty old pubs comfortably sitting side by side with bright and breezy modern architecture. Take a short drive and you're in another world of lush greenery and ancient stone walls: Connemara.
It's the diverse landscape – and the feeling it evokes – that makes Galway so unique. No wonder then, that box office biggies such as Into the West, Marley and Me, and Tristan and Isolde were filmed here. Not to mention The Guard, one of the most successful Irish independent films ever made. Want to take the whole tour?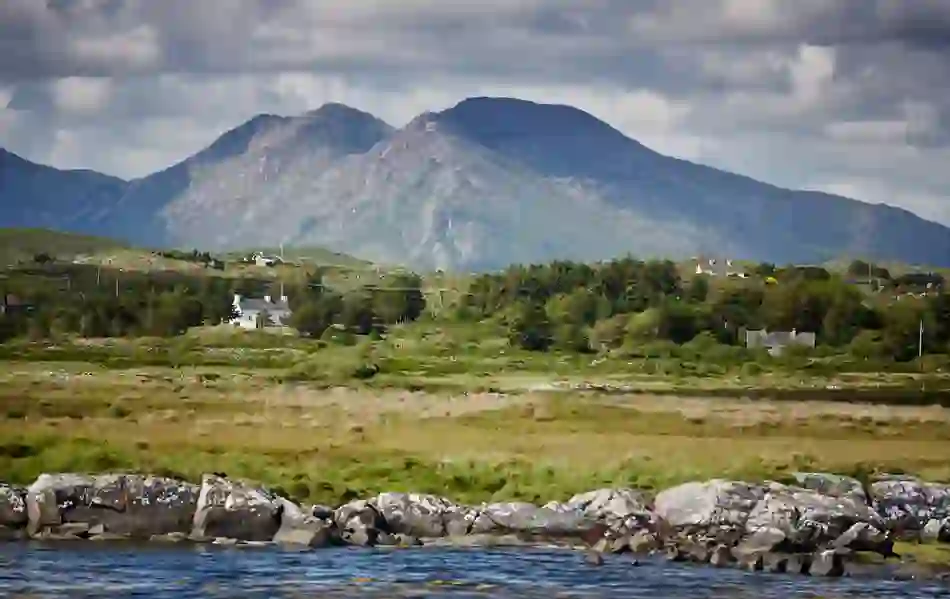 Belfast: UNESCO City of Music
Belfast joined a select group of just 59 cities in the world when it was named a UNESCO City of Music. Given the city's musical pedigree, the accolade should come as no surprise. Belfast has long nurtured talent from the likes of Emmy-nominated composer Hannah Peel, as well as the legendary Van Morrison, and bands such as Snow Patrol, Stiff Little Fingers and Two Door Cinema Club.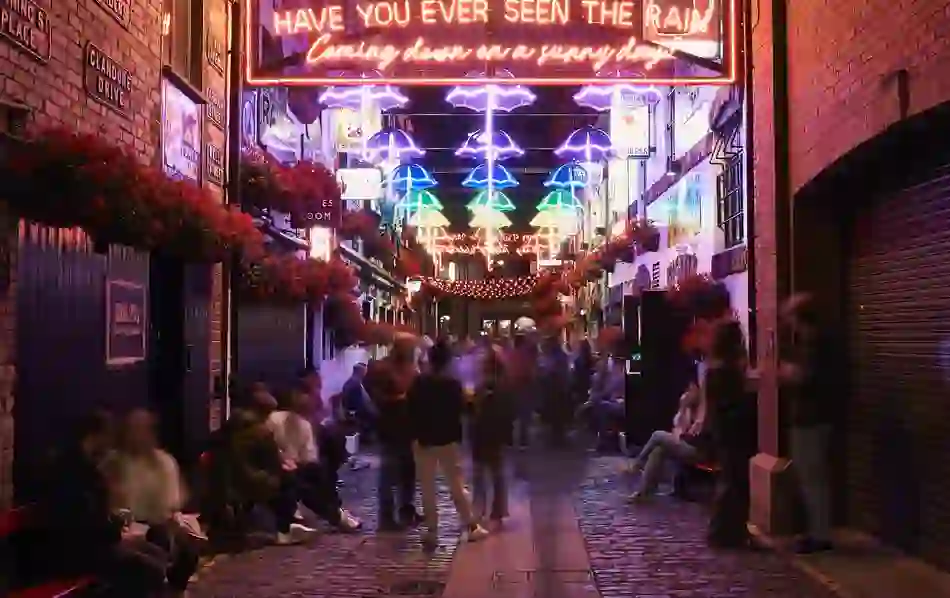 Belfast's festivals
Belfast's musical culture run deep, so artists flock here every summer to put on a show at the city's diverse range of music and arts festivals.
There is a showcase of talent in electronic music and art at Ava; an outdoor extravaganza of local and international acts celebrating all things music at Belsonic; and a celebration of the creativity and passion of Belfast's sports and arts communities at Féile an Phobail.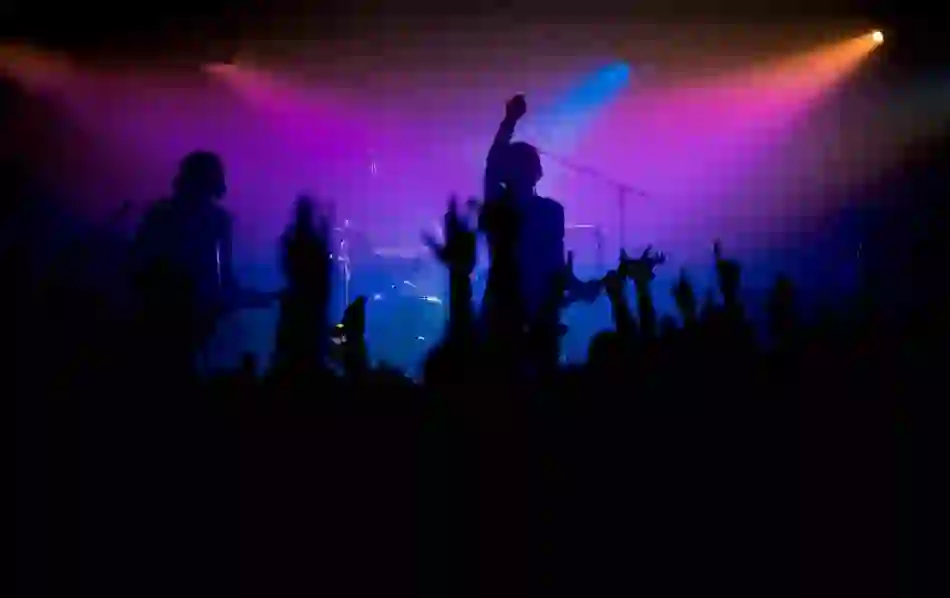 Music venues
If the energy of a festival is a bit much for you, and you want a more relaxed atmosphere to listen to your music, Belfast is ready to deliver. While there are any number of venues you can try, your first stop has to be The Oh Yeah Music Centre, which has everything from music exhibitions, to intimate talks with musical legends, as well as performances from music stars of the future.
Other places to rock out include the SSE Arena, Limelight, Mandela Hall, the Ulster Hall, the Belfast Empire Music Hall and the MAC, which all offer a range of live music, as well as comedy, and theatre. Oh, and of course, you can always make your way into one of Belfast's pubs to find all manner of local up-and-coming artists or established acts.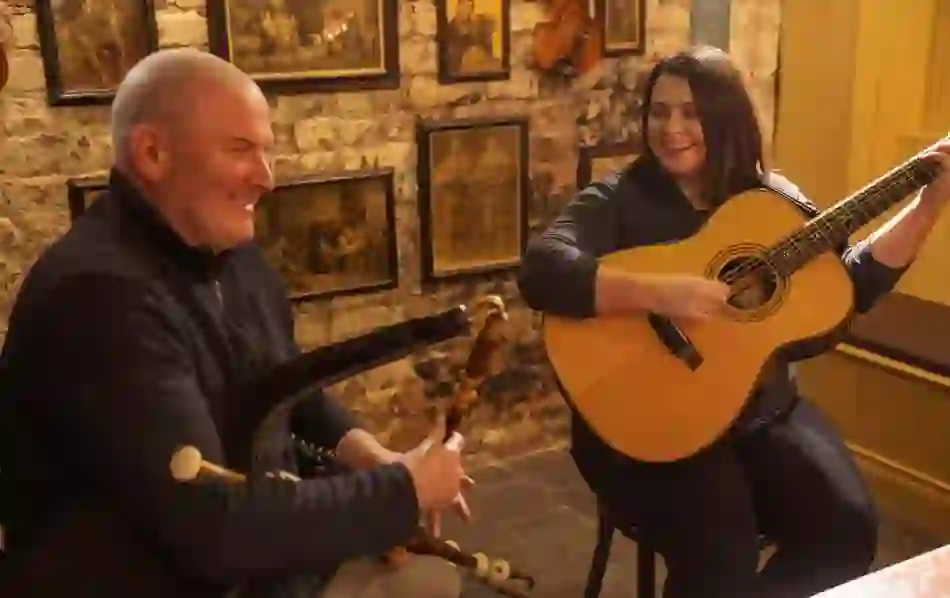 Belfast's traditional roots
To discover Belfast's time-honoured musical roots, a trad music session is the way to go. There are any number of trad sessions to be found around the city, but if you want to understand Belfast's passion for music then you should embark on the Belfast Traditional Music Trail in the company of musician tour guides who will give you an insight into the city's musical heritage. Popular venues for trad music include the Duke of York, White's Tavern and Kelly's Cellars.