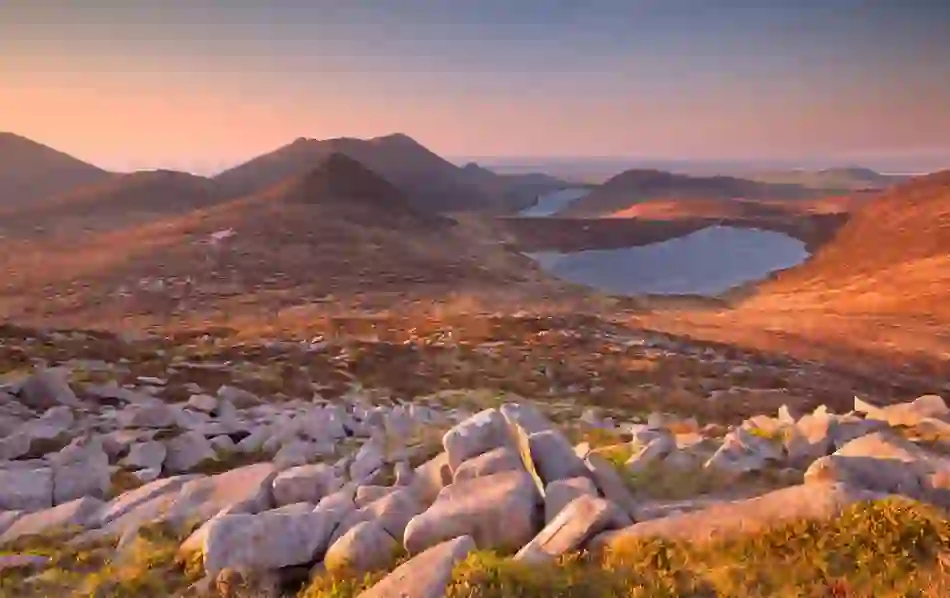 Ireland's National Parks and Areas of Outstanding Natural Beauty
There are six beautiful National Parks in the Republic of Ireland and nine in Northern Ireland where they are known as Areas of Outstanding Natural Beauty. Just in case that wasn't enough, a brand new National Park covering 500 acres across the Boyne Valley in County Meath is set to open in the future!
These parks are places of nature, of amazing landscapes, of inspiring beauty – and they make excellent destinations for walks, hikes and strolls. However, if you have come to the island of Ireland's parks with an agenda, say, for example, you want to climb the highest mountain in Northern Ireland, then keep reading! We're going to tell you the best places to go.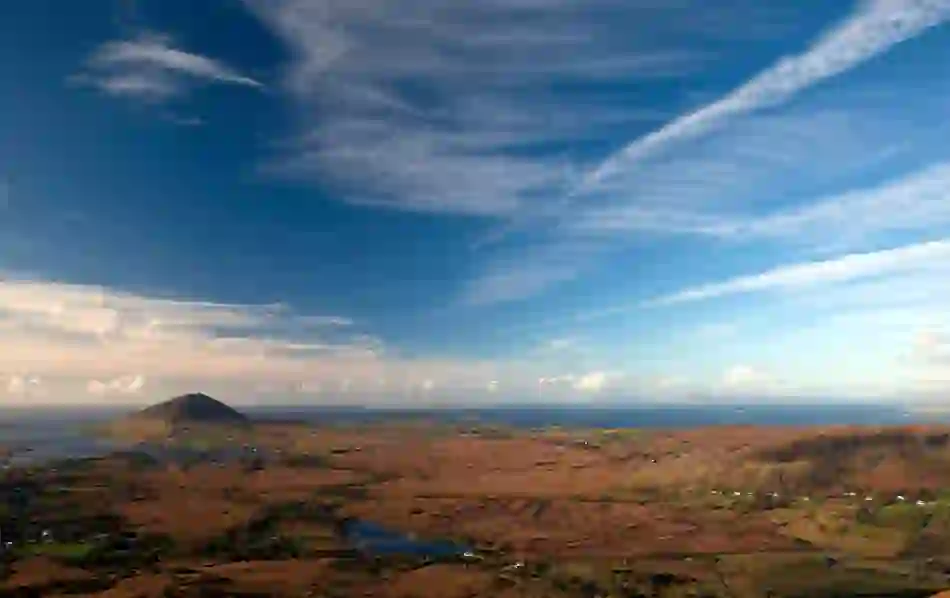 Mountains
Want to go hiking? Well, a great place to start is Connemara National Park in County Galway, which is home to Diamond Hill – an incredible and strenuous hike with fantastic views at the top. And, if gorgeous views are your thing, then make sure you visit Slieve Gullion in the Ring of Gullion, County Armagh. From the top of the mountain, a blissful, delicate palette of heathland, woodland and farmland stretches out below.
Bring a snack or two for your hike up the Mourne Mountains in County Down. This UNESCO Global Geopark is the highest mountain range in Northern Ireland. And if you want to pack in a few hikes at the same place, then head to the Sperrins in County Tyrone. At over 60 kilometres, this is the most extended mountain range in Northern Ireland, with a beautifully wild and rugged landscape.
The last of our go-to mountain spots is Binveneagh in County Londonderry. Sixty million years ago, Foibhne's Peak in Binveneagh was an active volcano. Today, the mountain plateaus and steep cliffs are a great place to either try your hand(s) at hand-paragliding, or just sit back and watch the cloud-speckled skies.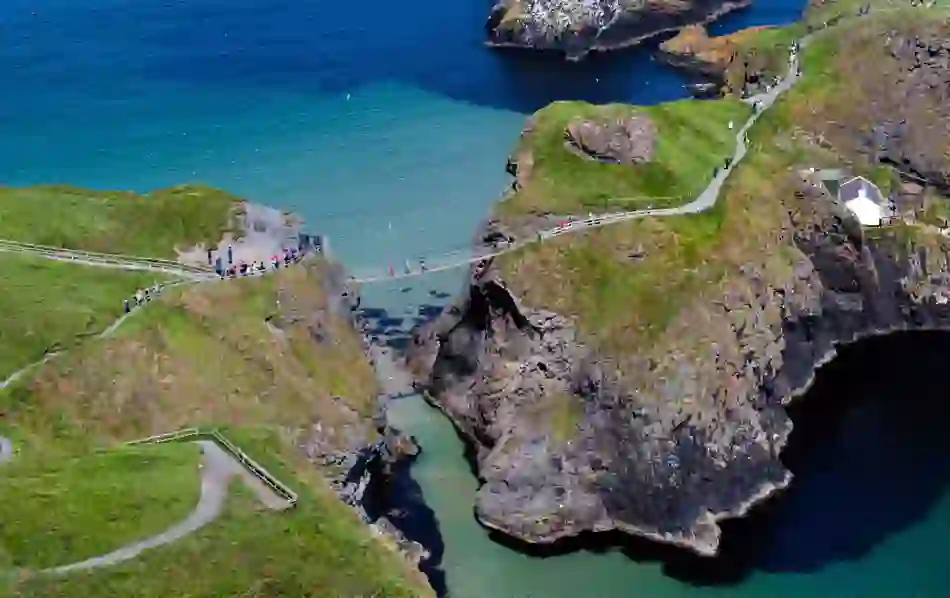 Coasts
If there's one thing Ireland does very well indeed, it's coasts. There are white sandy beaches, rugged rocky coastlines, sea cliffs and everything in between.
Ready to get started? Well, first off there's the Burren National Park in County Clare. This amazing destination of limestone karst landscapes features popular coastal paths such as the Caher Valley Loop which offers some of the most incredible views of the ocean, Aran Islands and Galway Bay. The Black Head Loop walk is another stunning walking route with a mixture of terrains, starting and finishing by the golden sands of Fanore Beach.
If swaying bridges over deep water catch your attention, then you'll want to head to the Causeway Coast on the north coast of the island, too. There, you can see the vertigo-inducing Carrick-a-Rede rope bridge. It was originally built in 1755 by local salmon fishermen so that they could cross that small section of the Atlantic Ocean, and today you can cross the current bridge which sways 30 metres above the blue waters beneath. It's an amazing experience!
Let us calm the adrenaline rush now with deep glens that stretch out into the Atlantic Ocean in the Antrim Coast and Glens Area of Outstanding Natural Beauty. Sit a while in the sweet-smelling green grass of the Glens of Antrim, or get the ferry from Ballycastle to Rathlin Island and admire the home of the largest seabird colony. There's so much to do in this large area! Make sure you put aside the time to slowly explore the coast between Larne and Ballycastle, too.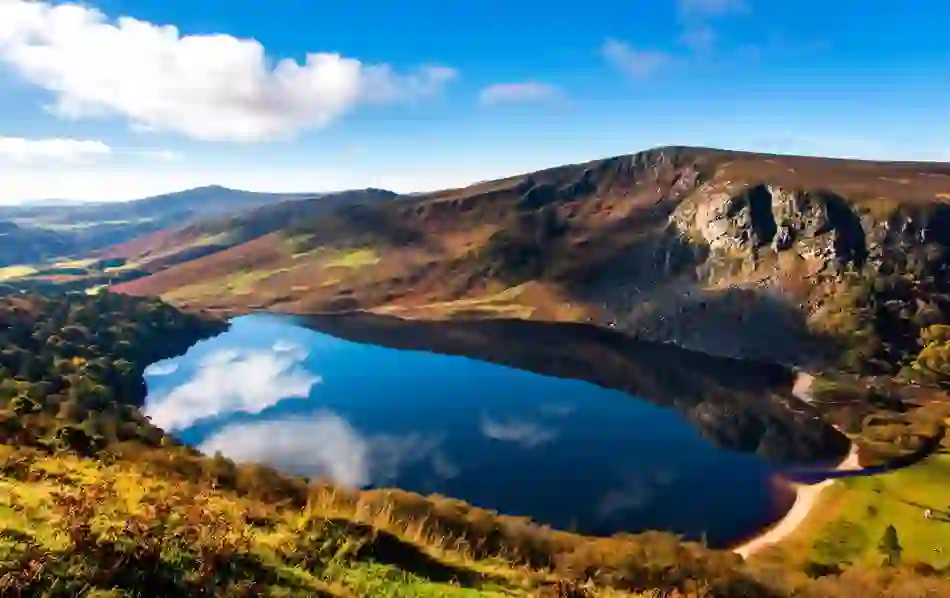 Loughs and rivers
It's not all about long hikes and adrenaline thrills when it comes to Ireland's National Parks and Areas of Outstanding Natural Beauty. A peaceful walk alongside the sparkling water of a river or lough can be just as rewarding.
The Wicklow Mountains National Park in County Wicklow is where you'll find Lough Tay, fondly nicknamed the Guinness Lake. The famous Guinness family owns the north side of the lough, and it just so happens that the dark water and white sandy bay of this lough look just like a pint of Guinness.
If you're seeking out some water sports then don't miss Strangford and Lecale, a UNESCO Global Geopark. This area was established around what used to be a glacier range and now you can try kayaking, surfing, sailing and more on the tranquil waters of Strangford Lough.
Of course, some of us prefer the peace by the water's edge, rather than on it. That's why the Lagan Valley Area of Outstanding Natural Beauty between Belfast and Lisburn is a good shout. Follow the town path along the river – it makes for a very scenic walk or cycle and can easily be enjoyed on a Belfast city trip.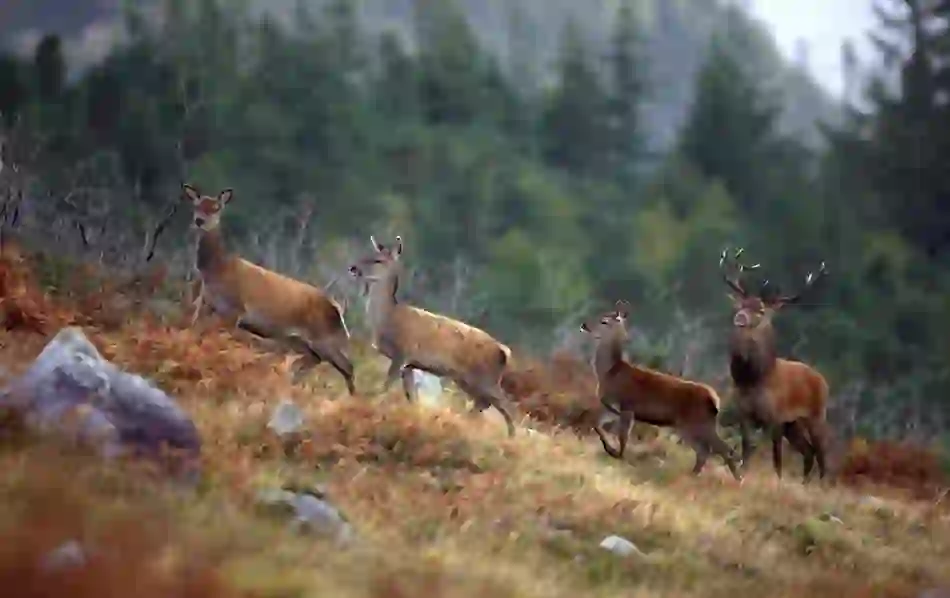 Wildlife hubs
Our National Parks and Areas of Outstanding Natural Beauty are perfect for encountering the island of Ireland's wild side.
If you want to meet some rarities, you must head to either Killarney National Park in County Kerry or Glenveagh National Park in County Donegal.
Killarney was actually the first National Park (established in 1932) and it is where you'll find the last surviving indigenous herd of red deer in Ireland. They've been here since the Neolithic period! In Glenveagh National Park, you're going to need to keep your eyes on the sky because in 2001, after an absence of over 100 years, the golden eagle was reintroduced right here.
Now, we could not talk about wildlife in Ireland without mentioning the bog! Wild Nephin National Park in County Mayo is home to Owenduff bog, one of Western Europe's few remaining blanket bogs. Follow the Bangor Trail and look out for a vast array of wildlife including the Irish hare, grey heron, peregrine falcon and the golden plover.