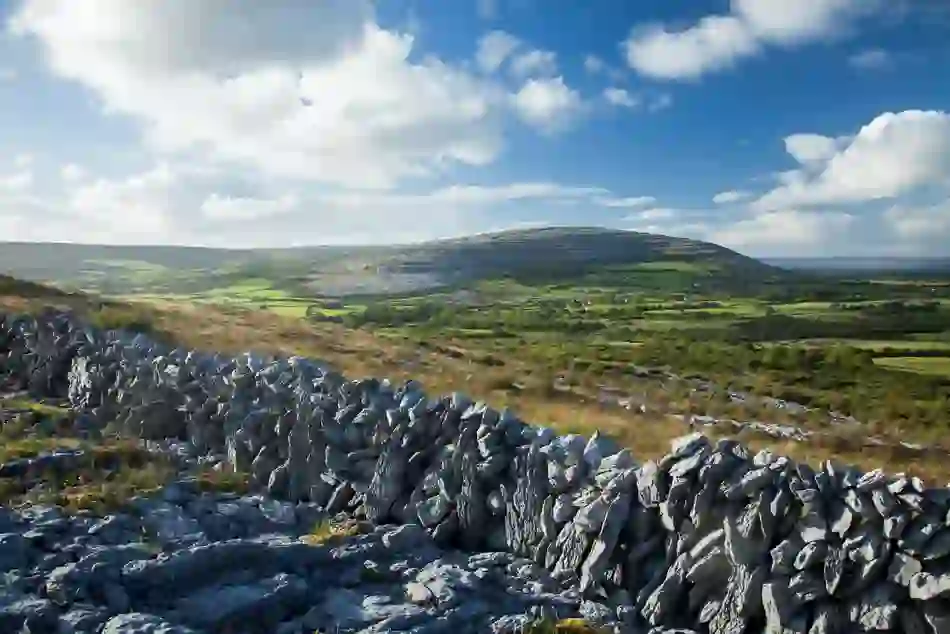 Loving Lisdoonvarna
55mins from Shannon Airport
Sometimes you come across a place that ticks all the holiday boxes. Take Lisdoonvarna in County Clare. Love a party? You'll be delighted to hear about its long-running matchmaking festival. Foodies will be thrilled to find it's home to a Michelin-starred pub, and those in need of a boost will enjoy the mineral-rich spring waters that made the town famous.
And of course, anyone who appreciates beautiful landscapes will value Lisdoonvarna's location at the rocky edges of the Burren – a vast limestone pavement that covers much of County Clare. In fact, this exuberant little town has got pretty much everything you need for a great stay on the Wild Atlantic Way.
Ireland's slow food capital
Lisdoonvarna's fame as a party town is matched only by its reputation for good food. The two are neatly combined during the Burren Slow Food Festival, a delicious medley of talks, tastings and cookery demonstrations infused with the slow food ethos of quality and sustainability.
Travel around the area, and you'll notice a whole host of great little places to eat and to visit, including the Burren Smokehouse. Located in the heart of Lisdoonvarna, this innovative smokehouse produces award-winning smoked salmon and mackerel, and visitors are welcome to sample their products and learn about their process.
Just down the street is another of Lisdoonvarna's food heroes, the Wild Honey Inn. This is Ireland's only Michelin-starred pub, where the food is local, seasonal and inspired by nature. The 19th century building has been lovingly restored and rooms are available from March to October. Just be sure to book well in advance – it's a popular spot!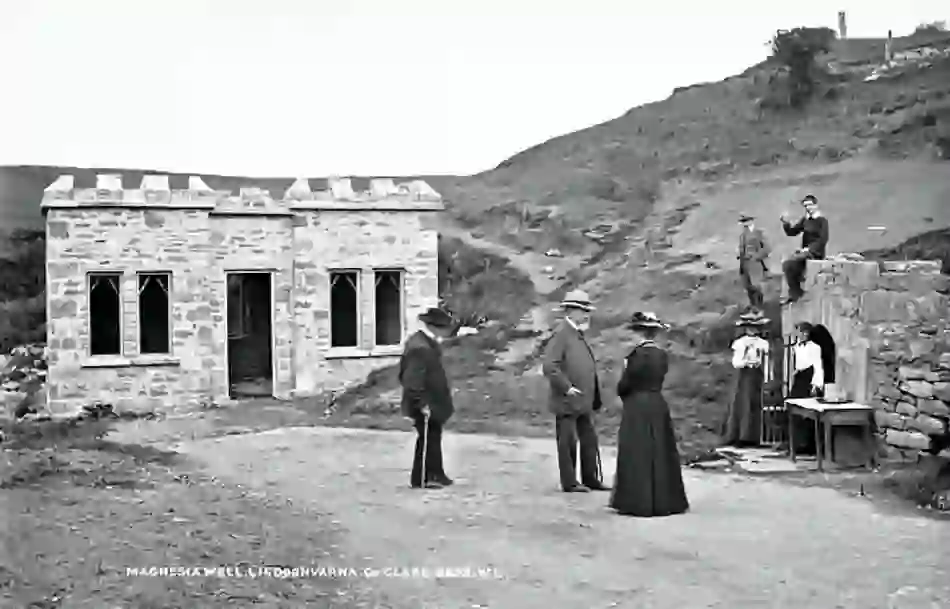 A spa town
As Ireland's towns go, Lisdoonvarna is pretty young. What really put it on the map was the discovery in the early 1700s of its mineral waters: sulphurous, bitter but remarkably effective in treating a range of ailments. A mix of healing waters and dramatic scenery meant that by the late 19th century, Lisdoonvarna was welcoming thousands of visitors every year.
Visit the Lisdoonvarna Spa Wells today and you can still take the therapeutic waters – rich in sulphur, iron and iodine, and long noted for their ability to remove "obstructions of the liver". Afterwards, browse the award-winning exhibition that tells the story of the town and its mineral wells.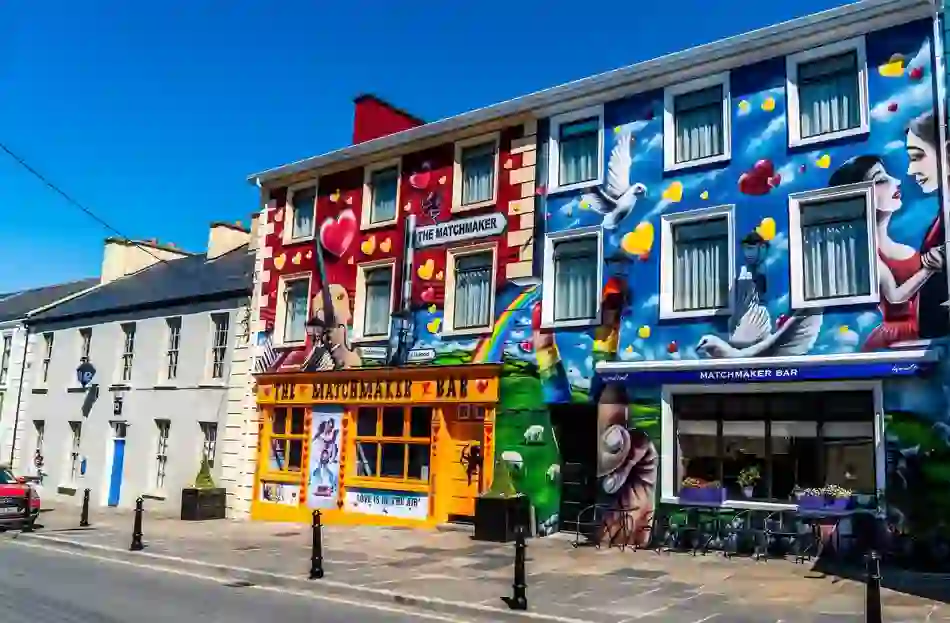 A festival of love
Those thousands of visitors descending on the town to take the waters gave rise to another great tradition: the Lisdoonvarna Matchmaking Festival. Held each September for over 160 years, the festival has become one of the biggest matchmaking events in Europe and regularly attracts crowds of up to 20,000 people.
The undisputed star of the show is Willie Daly, Ireland's last traditional matchmaker, who claims to have matched over 3,000 couples over the course of his 50-year career. At festival time, you'll find him in his "office" in the Matchmaker Bar on the main street, employing what he calls the skills of the matchmaker – intuition, subtlety, and an understanding of human nature. Not looking for love? Just enjoy the music, the dancing, the atmosphere and the craic (fun) that makes this festival so popular.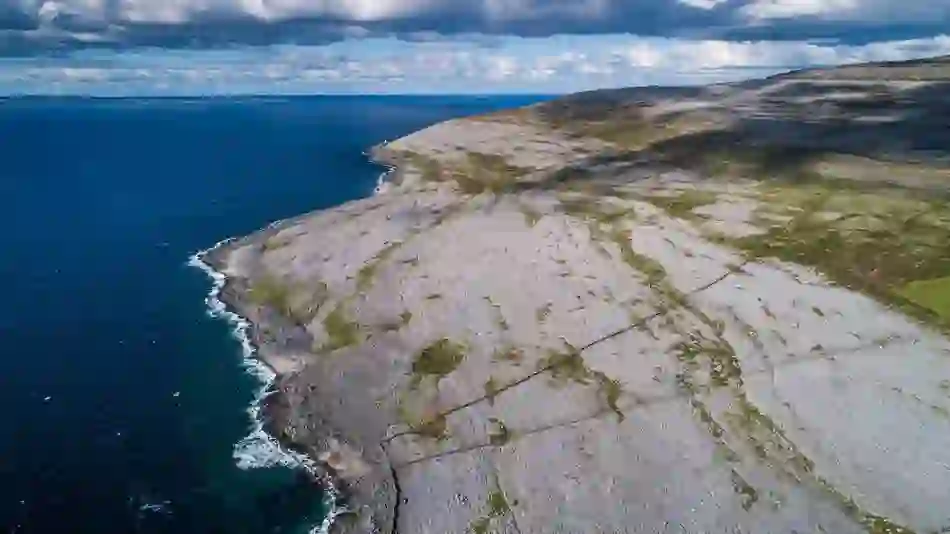 The Burren
The vast, moon-like Burren in County Clare is one of Ireland's most compelling landscapes.
Take me there!
Beyond Lisdoonvarna
Lisdoonvarna makes an excellent base for exploring some of Ireland's most iconic sights. Ditch the car and hire a bike to enjoy the best of the Burren. Another great way to find out more about the unique ecology, history and geology of the area is by taking a guided walking tour with Burren Experiences or Burren Hillwalks.
The Burren is part of the Burren and Cliffs of Moher UNESCO Global Geopark and these impressive cliffs are just a 45-minute cycle from Lisdoonvarna. Head north to the 350-million-year-old Doolin Cave and in the vast underground chamber, you'll see Europe's largest stalactite. Turn east and you can marvel at the Poulnabrone Dolmen – a large portal tomb that is more than 5,000 years old.
And amidst all this natural and archaeological splendour, you'll find lively little villages such as Doolin, Killfenora, Ennistymon and Ballyvaughan, where good food, cosy pubs and outstanding traditional music sessions are on offer.
What more could you ask for on the perfect Ireland trip?
Want to see more?
Here are some great reads to get you started!
Lisdoonvarna highlights
Don't miss these things to see and do
Getting to Lisdoonvarna
Fly to Shannon Airport and you're almost there. Or head to Dublin or Belfast and take the scenic cross-country route. Coming by ferry? Cork and Rosslare are your closest ports.
Start your journey