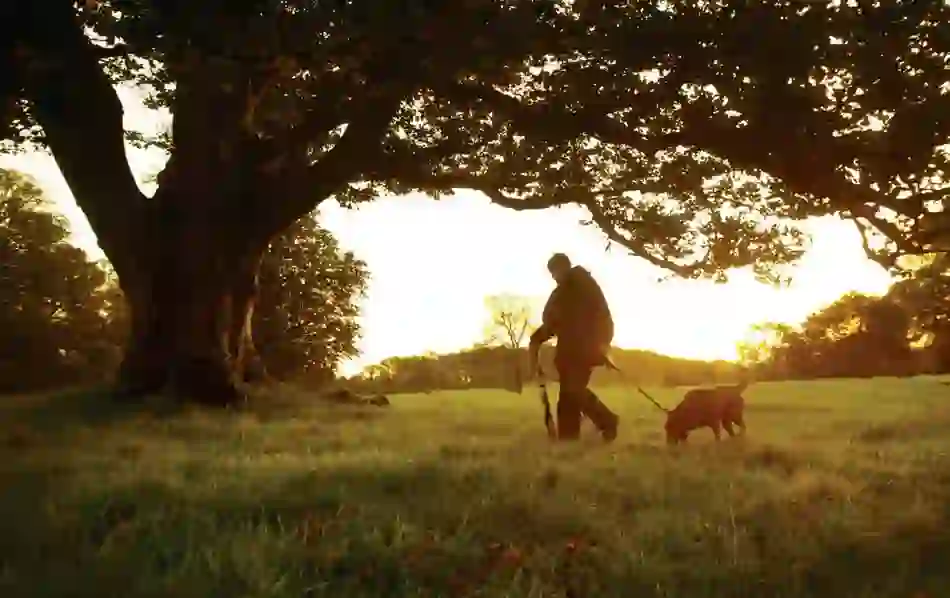 12 great pet-friendly accommodation options in Ireland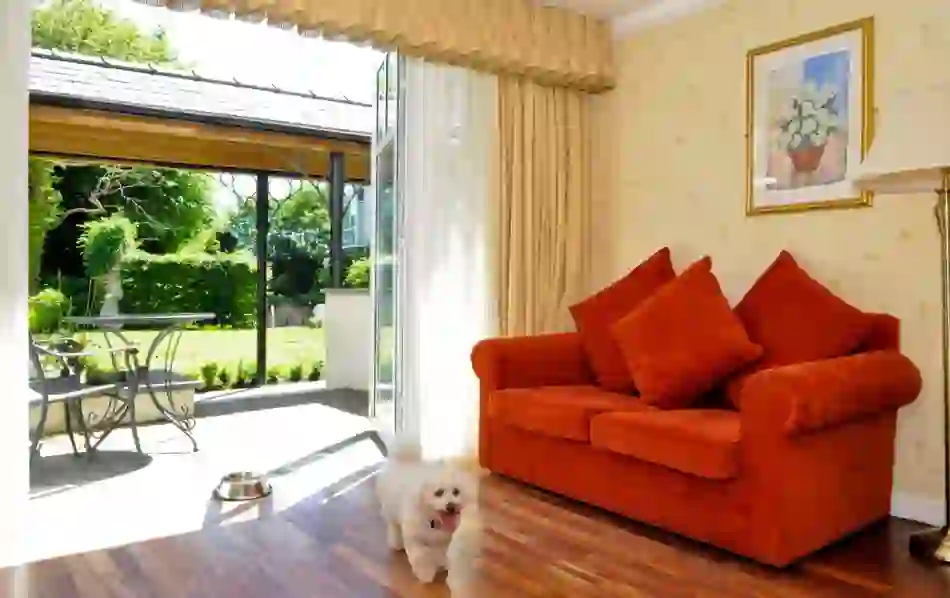 1. The Ardilaun Hotel, Galway city
Nestled within the leafy suburbs of Galway city, the Ardilaun Hotel gives you and your pet the best of both worlds. You get a scenic location with sprawling private grounds for long walks, and yet you're just one kilometre away from the buzz of Galway city. If you're visiting this 4-star hotel with your dog, expect to be treated to a room beside its lush gardens – the hotel invites you to think of them as a home away from home!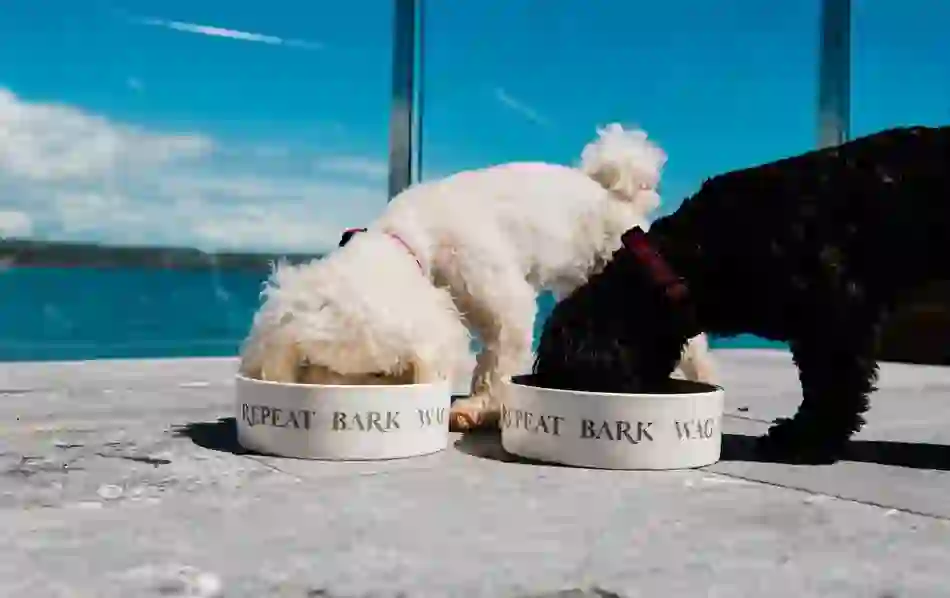 2. Cliff House Hotel, County Waterford
Perfectly located within the traditional fishing village of Ardmore in Ireland's south east, this 5-star hotel offers a sea-swept getaway in cliffside accommodation overlooking Ardmore Bay. The Cliff House Hotel encourages you and your canine companion to enjoy a luxury stay with the Sandy Paws package. This provides your pooch with everything they could need for an exclusive seaside break and includes one night's stay and dinner for their owners. Doggie guests are given homemade treats, a plush bed and their very own towel to help them dry off after their beach adventures.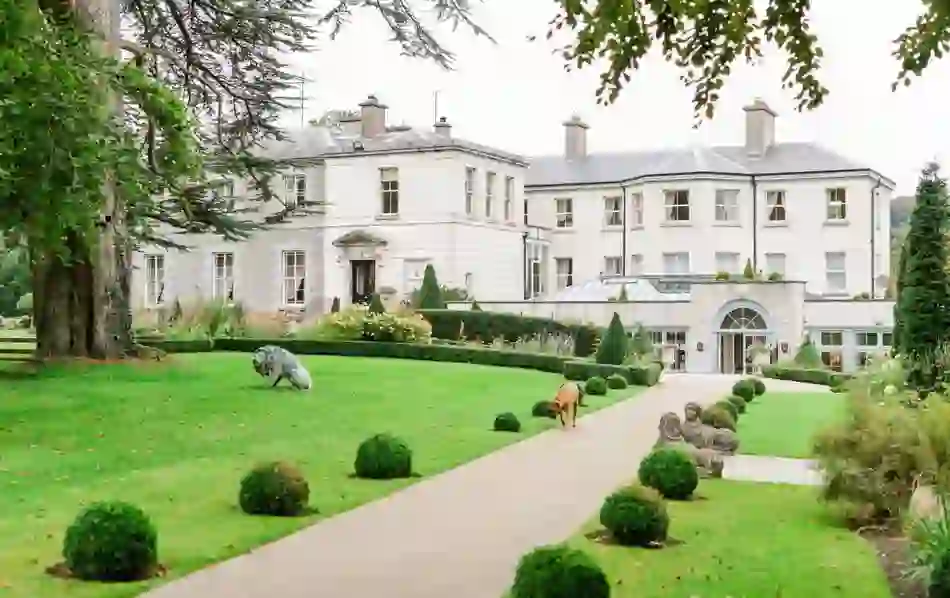 3. Courtyard Cottages at Tankardstown House, County Meath
Tucked away in the grounds of the stunning Tankardstown House in historic County Meath, these luxury self-catering cottages offer an extravagant escape for you and your pup. The beautifully appointed properties look out upon the 80-acre Tankardstown Estate, with plenty of lush woodlands and sprawling parkland for your dog to explore. Upon arrival, every four-legged guest is treated to a sumptuous doggie treat to begin their pampered getaway.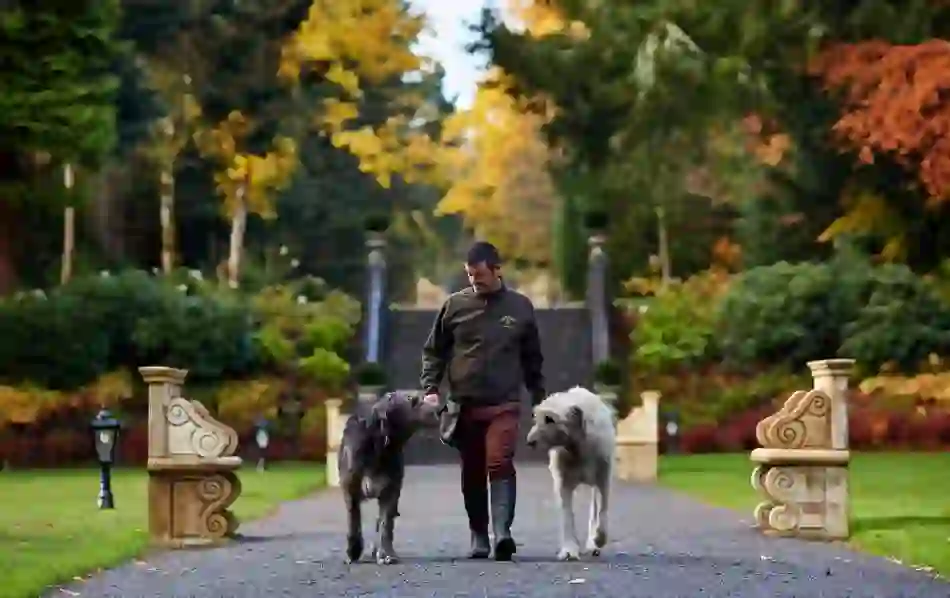 4. Ashford Castle, County Mayo
The historic Ashford Castle is steeped in 800 years of Irish history and was once the home of the famous Guinness brewing family. As well as the ultimate in 5-star luxury, Ashford offers 350 acres of ancient woodlands and immaculately landscaped gardens for you and your dog to explore. Canine guests are referred to as V.I.P.s (Very Important Pets) and are given star treatment, including a plush bed, warmed doggie towels and their own duvet which receives a turndown service every day!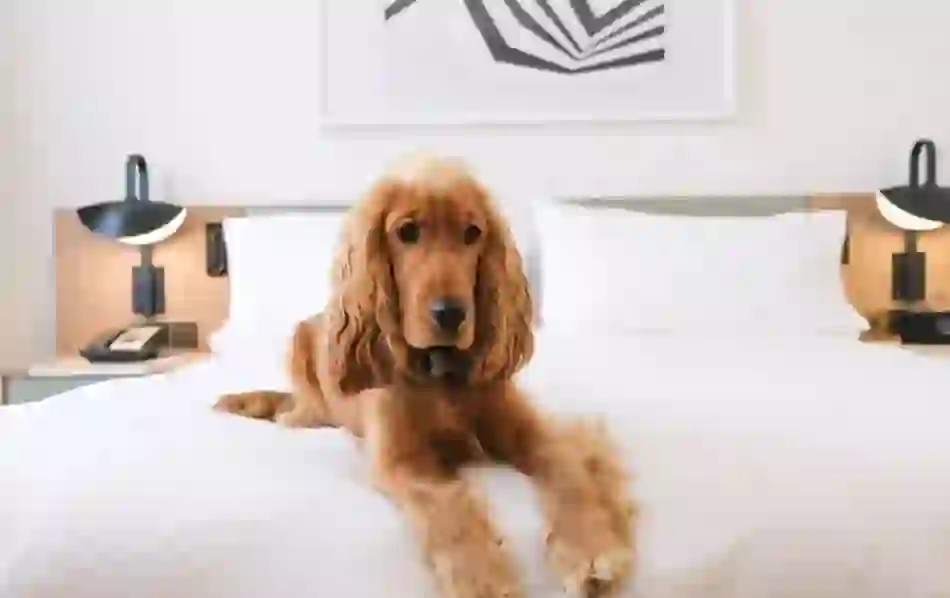 5. Conrad Dublin, Dublin city
Located in one of Dublin city's most exclusive areas, overlooking the National Concert Hall and just a short walk from the lively St Stephen's Green park, the Conrad Dublin is the perfect choice for any cosmopolitan pup and their owner who want to experience Ireland's dynamic capital city. This chic hotel extends its 5-star treatment to its canine guests who are given a doggie welcome pack upon arrival, which includes toys and treats. In addition, they are presented with their own bed and bowls to use throughout their stay.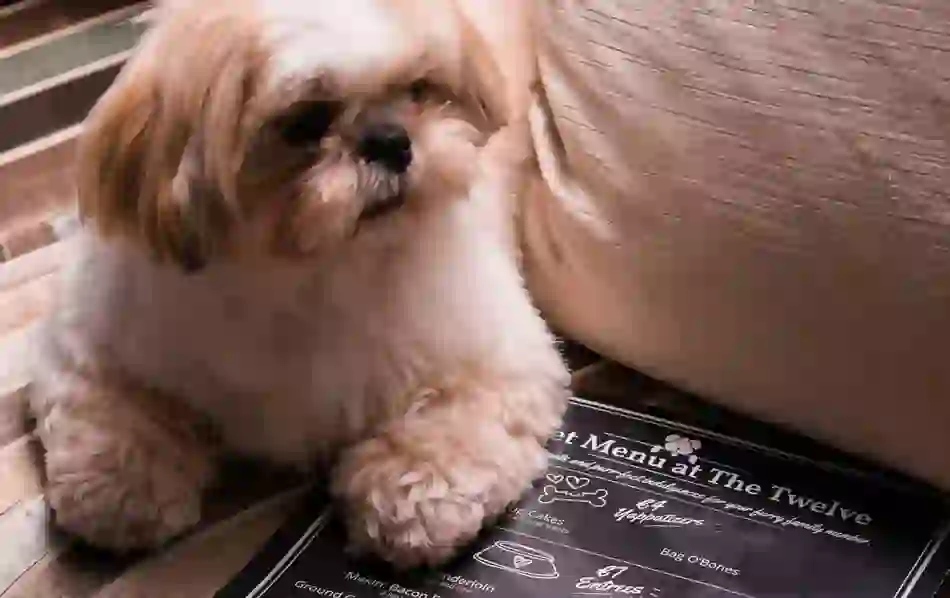 6. The Twelve Hotel, County Galway
When it comes to dog-friendly hotels, The Twelve really is Best in Class. This 4-star boutique hotel, located in the cute coastal village of Barna outside Galway city, has even won awards for its pet policy. The Pampered Pet Programme features all sorts of goodies for your pooch, including a welcoming "doggie bag" of toys and treats, a pet-friendly suite where you can order doggie room service from the special pet menu, and a pet lobby with toys, water bowls, leashes and towels (perfect for dogs on the go). For doting owners, the Pet Concierge Service, which offers details and discounts on local dog walkers, sitters, groomers and veterinarians will be a welcome addition.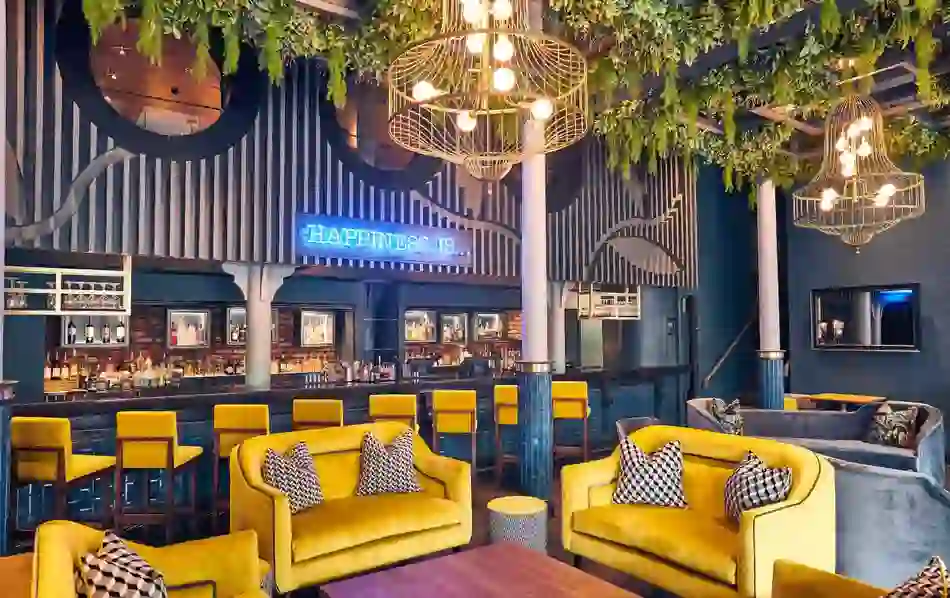 7. Malmaison, Belfast
The Malmaison Hotel is located within the vibrant heart of Belfast's city centre and is the perfect location for cultured pups who want to dig into Belfast's history. By day, you can explore the culture in the nearby Cathedral Quarter or take a walk down the Maritime Mile and discover Belfast's Titanic story. And by night? The Malmaison welcomes doggie visitors into their chic night-time hotspot The Malbar, where you can enjoy their acclaimed cocktails while your dog unwinds with a complimentary doggie treat.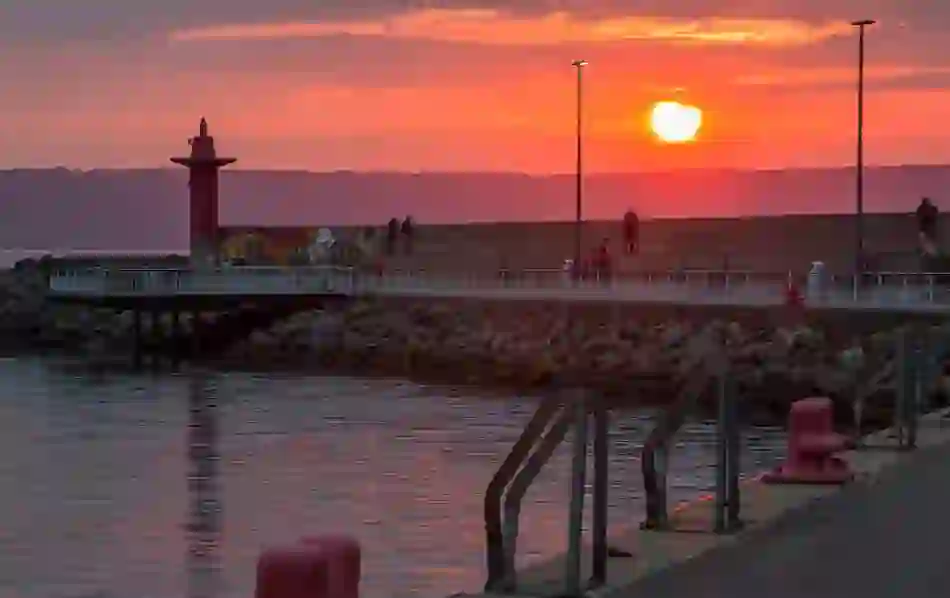 8. The Salty Dog Hotel & Bistro, County Down
This quaint hotel in the popular seaside town of Bangor looks out over its majestic marina and was founded in 2012 by two self-confessed dog-lovers. True to its name, the Salty Dog has become renowned for its relaxed dog policy which allows dogs to eat with their owners in the lounge. Breakfasts at the hotel include an extra sausage for all canine visitors who are also given an impressive welcome bag on arrival. The package even includes a doggie toothbrush!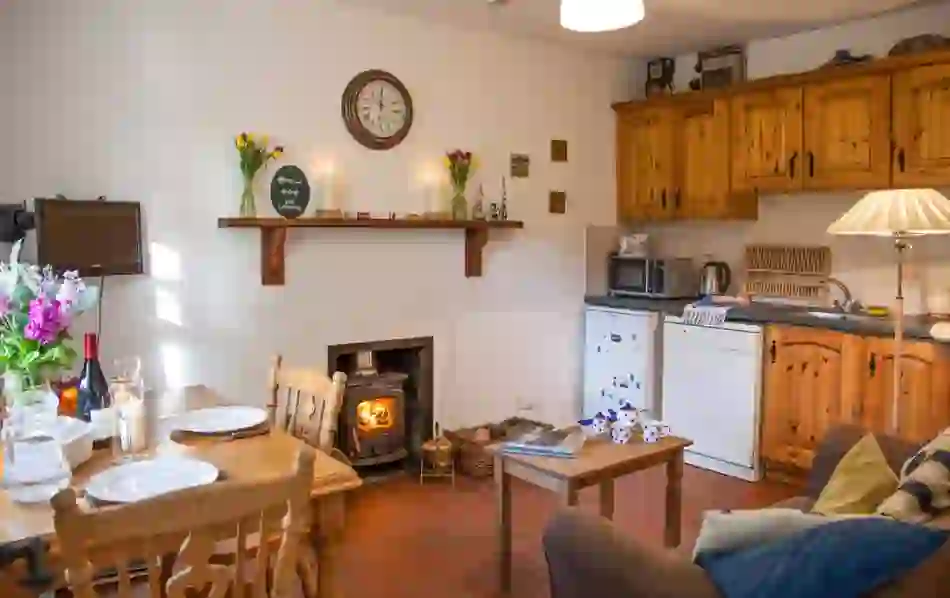 9. Mr McGregor's Cottage, County Tyrone
Those seeking a more secluded getaway for themselves and their four-legged friend can stay at the adorably named Mr McGregor's Cottage. This self-catering property allows you to soak up the scenic sights of the Sperrin Mountains and is just a short drive from the busy market town of Omagh. Located on the Beltrim Estate, which boasts vast green landscapes to explore, the charming dog-friendly cottage also offers an open fire that you and your canine companion can relax in front of after a long walk.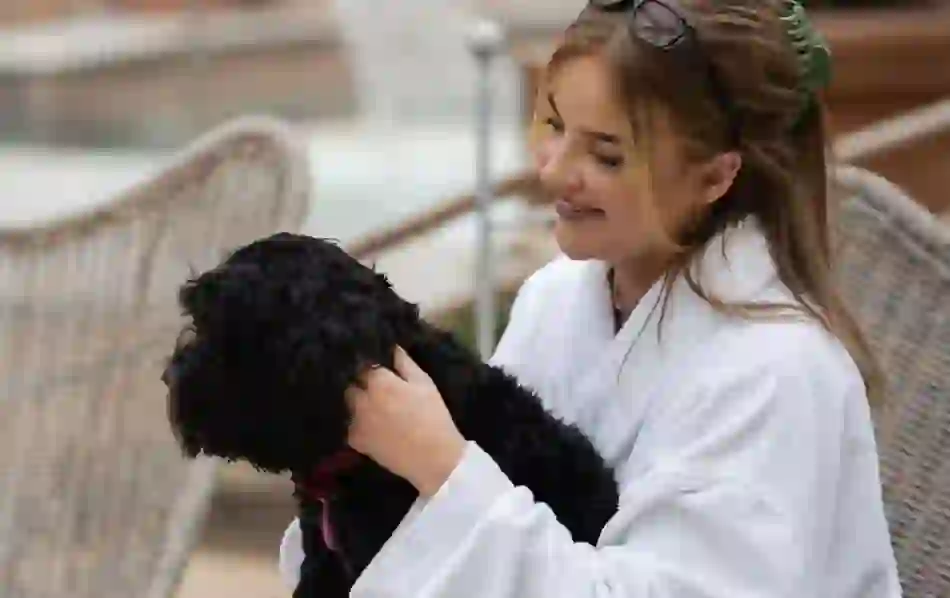 10. The Rabbit Hotel and Retreat, County Antrim
Situated in the quiet village of Templepatrick, The Rabbit Hotel and Retreat is only a twenty-minute drive away from Belfast, making it the perfect mix for those who want to experience both the peace of nature and the city's culture. This is also the only accommodation on our list that has a canine ambassador! Florence the Hotel Dog lives full-time on the property and loves to spend her days with doggie guests, showing them around the opulent grounds. The laid-back retreat offers tranquil lakeside walks that you and your dog can take together while basking in the scenic sights of Antrim's countryside.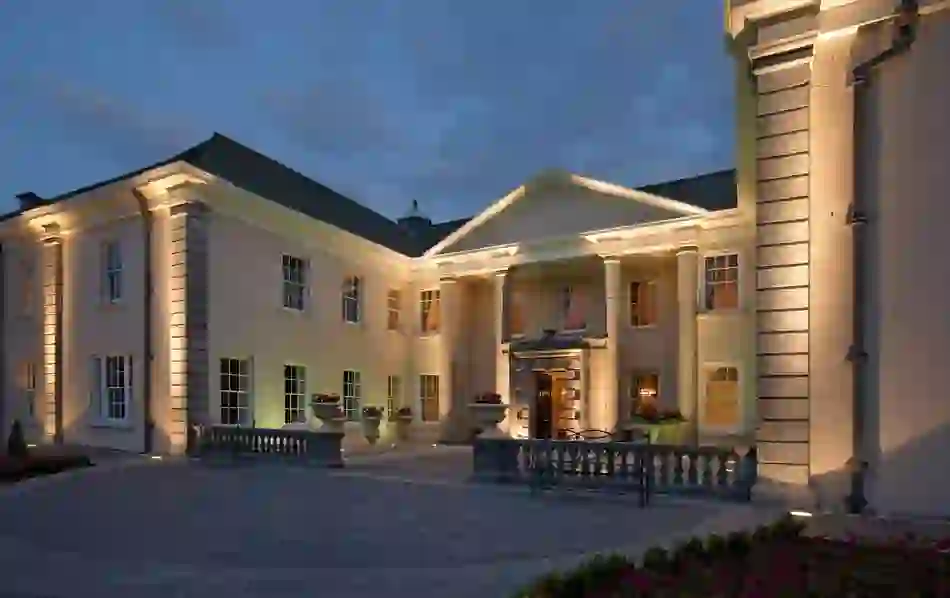 11. Castlemartyr Resort, County Cork
Another award-winner for its welcoming attitude to pets (and their owners), the opulent 5-star Castlemartyr Resort in the lush countryside of County Cork offers everything you need for a dog-friendly holiday. Whether you opt for the ground-floor Deluxe room with a private garden or the self-catering Orchard Residences located in the estate's original walled garden, you and your pooch will be cocooned in luxury from the moment you arrive. Welcome gift and doggie bed come as standard and Castlemartyr also offers a Pet Concierge service so you'll have a hotline to local dog walkers, sitters and veterinarians. In fact, all you'll need to worry about is whether you head to the beach or the woods for your daily walk.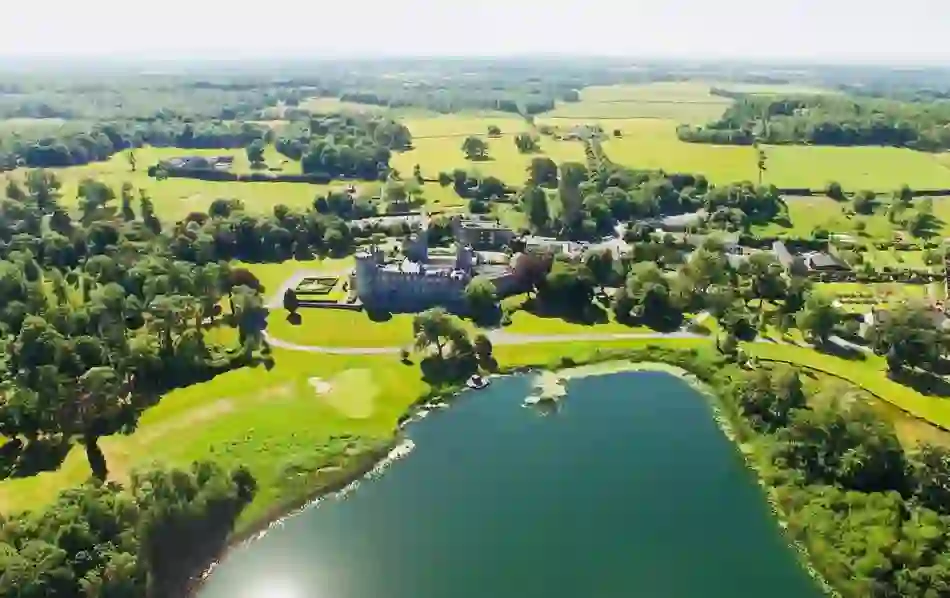 12. Dromoland Castle, County Clare
A byword for luxury accommodation, Dromoland Castle prides itself on the royal welcome it offers to its guests (it was once the seat of the O'Brien clan, descendants of Ireland's legendary high king, Brian Boru). And that welcome will extend to your canine companion. The castle has a number of dog-friendly rooms and on arrival, your pet can expect a doggie bed, towels, a water bowl and a door mat to wipe off muddy paws. You'll have the estate's extensive grounds to explore, including woodland trails and lakeside rambles. Sounds like the perfect getaway, doesn't it?
Need to know: travelling in Ireland with your pet
Will there be a dog sitter or kennel service at my hotel if I want to go out without my pet?
Many hotels that describe themselves as being dog-friendly have kennels on their property where your dog can be kept if you prefer not to have them in your room. It is at the discretion of the hotel whether they allow your dog to stay within these kennels if you are not on the property. Dog-sitting services are available at many dog-friendly places, so it is worth enquiring with your hotel about these services before you travel.
Can I bring more than one pet?
Almost all hotels and accommodation providers will allow a maximum of two dogs to accompany you on your stay. The size of the dogs can affect this allowance – if you are travelling with small/toy dogs, you made be allowed up to three, so it is worth checking directly with the property.
Are there any restrictions on dog breeds that can stay?
In Northern Ireland breeds that are listed under the Dangerous Dogs (NI) Order 1991, are not allowed to stay in accommodation. These breeds are Pit Bull Terrier, Japanese Tosa, Dogo Argentino and Fila Brasileiro. In the Republic of Ireland, most hotels and other accommodation providers will restrict dogs in terms of weight or size rather than breed. The maximum size/weight generally accepted is medium-sized dogs that weigh no more than 14kgs/30 pounds.
Will I have to show vaccination cards/pet passports for my pet?
If you're travelling to the island of Ireland with your pet, you must show the appropriate documentation (eg an EU Pet Passport, UK Animal Health Certificate or similar) on your arrival. On the understanding that your pet has undergone these compliance checks, many accommodation providers won't ask to see these documents. But be prepared to show them, just in case.
Will I have to pay extra for my pet?
Charging a fee for pets is pretty standard across both hotels and self-catering accommodation. The amount charged ranges from €15 to €100 per dog, per night. The fee often correlates to the star rating of the hotel, and self-catering accommodation does generally charge less. There are exceptions where certain properties will not charge a fee and so it is always worth checking directly with your accommodation provider.