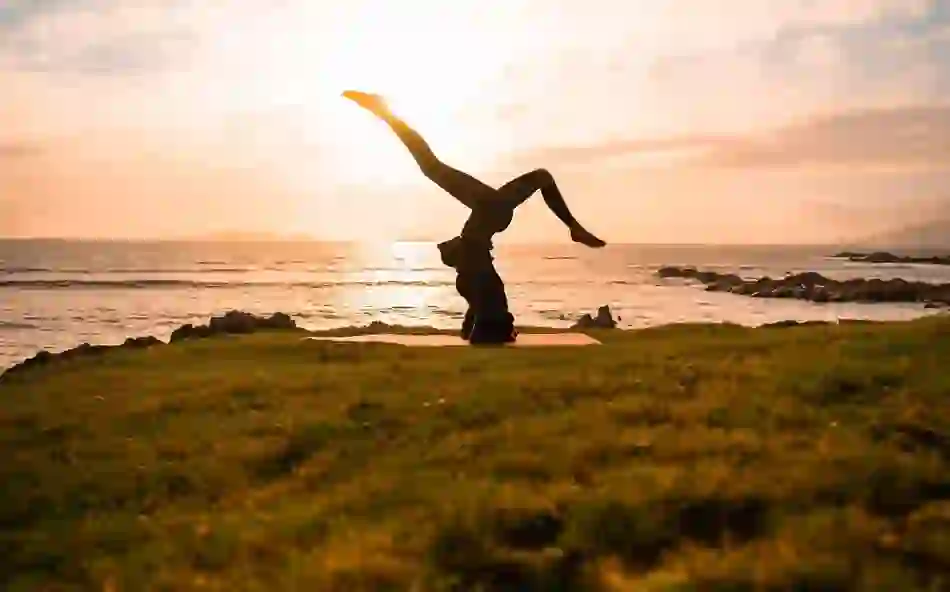 Retreats for relaxation in Ireland
Ireland has a long history as a place of retreat. It stretches back to the 6th and 7th centuries when monastic hermits sought out tranquil valleys and lakes for a touch of quiet contemplation, mindfulness, and meditation. And those chasing a spot of rest and relaxation still look to pockets of the Irish wilderness to this day.
Why? Well, Dave Brocklebank, owner of the Burren Yoga & Meditation Centre explains: "there is something natural and grounding about being in Ireland."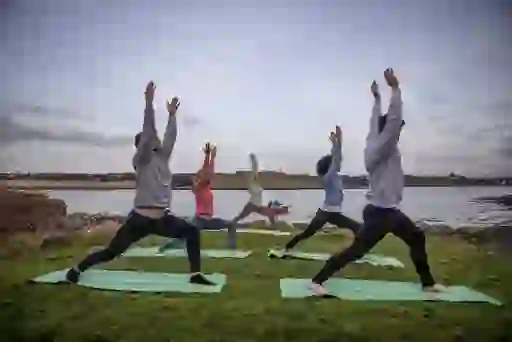 So what is a retreat?
The Good Retreat Guide calls them "a modern answer to modern living". We like to think of these quiet resorts as an oasis of calm and peace, ripe for recharging your batteries and rest.
These days retreats come in a wide range of formats, but all promise soothing relaxation quicker than you can say "scented candles".
Ireland's rich Christian heritage has ensured plenty of spiritual retreat options, while anyone looking to detox their body rather than their soul should head for a health farm or destination spa. All you need to do is close your eyes, breathe deeply and relax.
Go meditate
In West Cork, the Tibetan Buddhist centre Dzogchen Beara welcomes visitors of all faiths. Perched in an astoundingly beautiful edge of the peninsula, its meditation garden is famous for its soul-shaking views, while the meditation courses will also fill that requirement.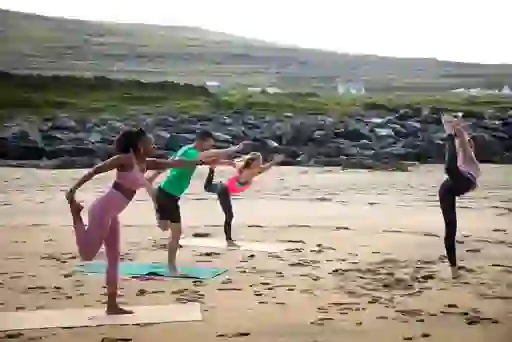 Go yoga
"One can often 'feel' the slight hyperactivity from people who live fast-paced lives in cities when they first arrive," says Dave of the Burren Yoga & Meditation Centre. "However by the end of the first day of meditation, yoga, a hearty breakfast and guided walk, everyone is exhilarated, and the outside world and its cares seems to drift away."
Dave knows that location is key for the experience, which is why he set up in the west of Ireland near the Cliffs of Moher; "the pace of life is so unrushed – almost like stepping back 40 years in time". His centre uses the "spectacular scenery" of the Burren landscape to breathe fresh air into yoga practice – literally ­– with some classes on the cliff edge overlooking the Atlantic Ocean.
Gabriele Tottenham of the Blaney Spa came from her native Germany to Fermanagh 30 years ago and was so taken with the place that she stayed. Her log cabin spa on the shores of Lough Erne offers a soothing mix of yoga classes, an outdoor hot tub, sauna, massage therapies, and spa treatments.
In the beautiful Clew Bay, relaxation is serious business at Macalla Farm. They run several retreats combining yoga with vegetarian cooking, meditations of the mind, body, and spirit, and horse riding.
Go spiritual
In St Kevin's idyllic lake valley of Glendalough, the Glendalough Hermitage welcomes people of all faiths seeking spiritual renewal through retreat and pilgrimage. Antrim's Drumalis Retreat Centre, managed by the Sisters of the Cross and Passion, also runs a program of retreats and workshops.
Go retreat and detox
Cloona Health Retreat is famous for its detox program, and was recommended by the Irish Times to "help kick-start a new health and fitness regime… and detoxify from modern life."
The Sunday Times named Ard Nahoo in their top five retreats. The eco retreat in the north Leitrim Glens mixes gorgeous surroundings with therapies and yoga.
Of course, some people only need "me, myself and I" for their retreat. In that case, the luxurious surroundings of Carlow's Moongate Lodge can be rented.
Irish newspaper The Sunday Independent declared: "Moongate is an ideal place to seek out your own spiritual renaissance".
"Spiritual renaissance"… you've got to like the sound of that.