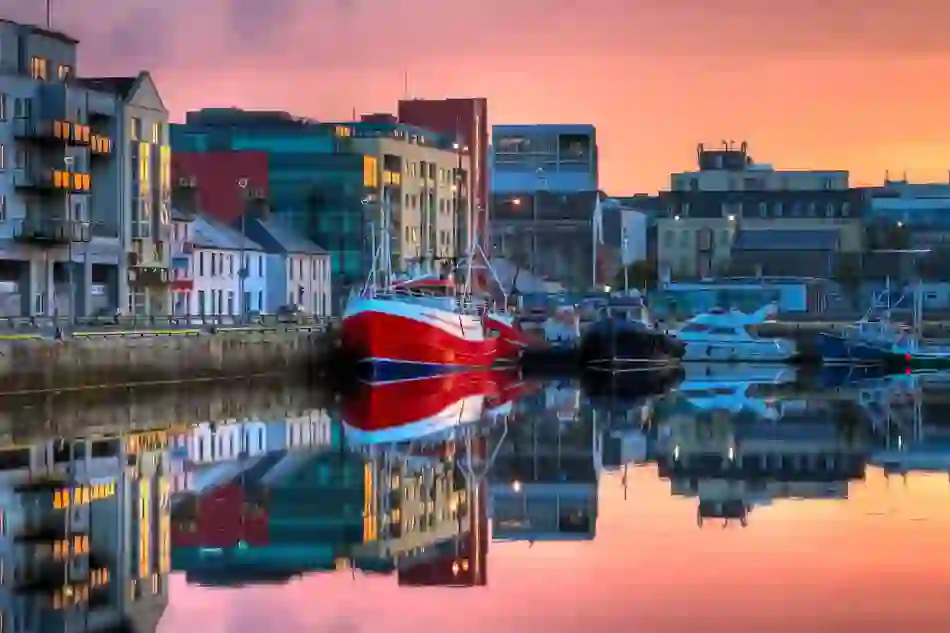 Galway city: day trips County Galway
County Galway is famous all over the world for its breathtaking landscapes. Immortalised in literature, celebrated in film, and beautifully depicted in art, it's an endless source of inspiration. From the romance of Connemara to the white sandy beaches of the Aran Islands, the west of Ireland is synonymous with adventure, beauty, and fun. Best of all? The sights of County Galway – and beyond – are all accessible from Galway city itself and can be visited in a day…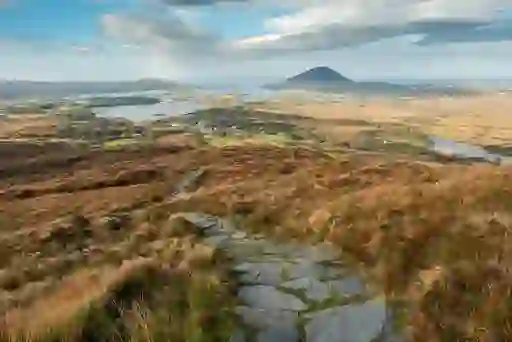 1. Connemara National Park, County Galway
Calling all nature lovers! If you're looking for a day trip that gets your boots dirty then look no further than Connemara National Park, southeast of the town of Letterfrack. You'll have a choice of hiking and rambling trails around The Twelve Bens mountains, which include Bencullagh, Benbrack and Benbaun. Self-guided hiking trail routes can be found on the official Connemara National Park website, and guided nature walks depart from the visitor centre daily. Hop on a bus and you'll arrive in less than 90 minutes, giving you plenty of time to explore the vast and breathtaking hills of Connemara.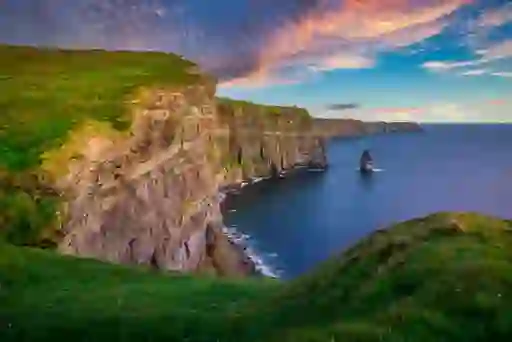 2. Cliffs of Moher, County Clare
Only staying in Galway for the weekend, but want the ultimate Wild Atlantic Way experience? Then you must add the Cliffs of Moher to the top of your list. They're located in County Clare rather than County Galway, but driving from the city centre, it will take around 90 minutes to arrive at one of the most famous sights on the entire island of Ireland. Don't have a car? Don't worry, you can make a day of it and opt from one of the many Galway to the Cliffs of Moher tours available in the city and online.
While a trip to the Cliffs of Moher is doable during a single visit, but you can easily combine it with a trip to the Aran Islands or the Connemara National Park. The dramatic cliffs and its panoramic views alone are worthy of a visit, but everyone is welcome to explore the numerous trails and paths made famous in movies such Harry Potter and the Half-Blood Prince and The Princess Bride. As you know, Irish weather isn't the most reliable, so be sure to bring your waterproof gear when exploring the Atlantic coast. Tickets for the Cliffs of Moher should be booked in advance before making the long journey to the Atlantic coast.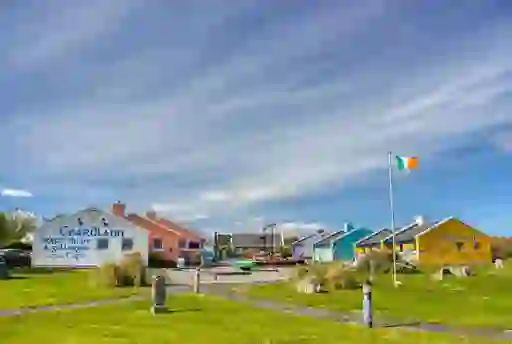 3. Spiddal, County Galway
When it comes to quintessential Irish villages, Spiddal certainly hits the spot. Perched on the edge of Galway Bay, it's a glorious mix of stunning landscapes, traditional culture, and seaside charm.
The small main street is lined with craft shops and artist studios, buzzing cafés and bustling pubs, famed for their traditional music and great "craic" (fun). And don't be surprised if you hear the Irish language being spoken by locals – Spiddal is one of the largest Irish speaking settlements on the west coast.

Once you've explored the village, settle yourself down on Spiddal Beach, and enjoy views of Galway Bay and the Aran Islands… or join the locals for a dip in the sea.

Spiddal is easily accessed by bus from Galway city, with a journey time of around 45 minutes.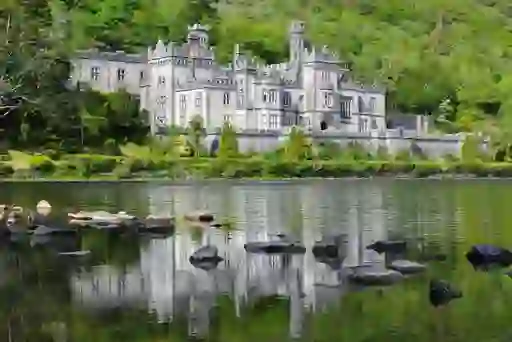 4. Kylemore Abbey, County Galway
While exploring the Connemara region, a trip to Kylemore Abbey – a Gothic manor, situated on the banks of Kylemore Lough – is a must. Surrounded by a fully accessible walled-garden and woodlands, it's a majestic spot which is now home to a Benedictine order of nuns.

The story of Kylemore Abbey is full of tragedy, romance, and innovation. The area was first visited by Margaret and Mitchell Henry in the 1840s, and the couple grew to love this beauty spot so much that they decided to build a family home here. And what a home it was – with 33 bedrooms and a huge domestic staff, it was a lavish pile with equally beautiful grounds.

Shortly after the abbey's completion, in 1875, Margaret died of a fever she had caught while visiting Egypt. Heartbroken, Mitchell built a beautiful church on the shore of the lake in her memory.

You can visit Kylemore on a day trip from Galway city with Lally Tours and Galway Tour Company. Again, it's important to book your tickets online before arriving at Kylemore Abbey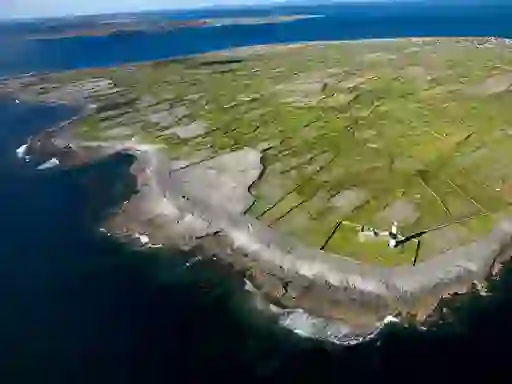 5. Aran Islands, County Galway
These legendary limestone Aran Islands sit off the Galway and Clare coasts and are full of walking trails, ragged cliffs, and dreamy views. The few residents that live in the area still speak the Irish language, as well as English, making it the perfect destination to experience authentic Irish culture firsthand.
Each island has a different flavour and while we'd recommend staying longer to enjoy all three, if you only have a day to spare then you'll have to narrow it down to one. Try Inis Mór (Inishmore) for archeology and ancient heritage – the showstopper here is Dún Aonghasa, a prehistoric fort perched on the edge of a cliff.

Inis Meáin (Inishmaan) is a favourite with those seeking a quiet, cultural break, and was a chosen retreat of famed Irish playwright, JM Synge.

Or head to pretty Inis Oírr (Inisheer), the smallest of the islands. Beloved for its white sandy beaches lapped by crystal clear waters, great food, and excellent trad music pubs (which some visitors have dubbed the greatest night out on the island of Ireland), it's a real charmer.
The islands are accessible by ferry from the port of Rossaveal (about 90 minutes outside Galway city). There are regular services from the Eyre Square. Alternatively, you can take the Aran Ferries shuttle bus from Merchants Road in Galway the city centre. If you haven't got the sea legs for the ferry, you can always fly with Aer Arann from Connemara airport, which is a bus journey away from Galway city.