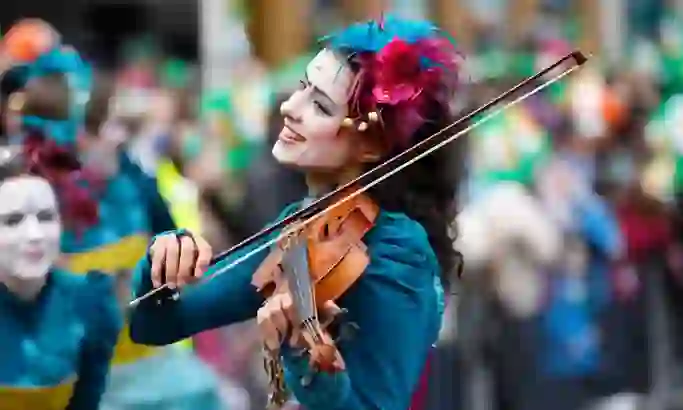 St Patrick's Day festivals in Ireland

St Patrick's Festival Dublin
It's back! And it's better than ever! The St Patrick's Festival returns to the streets of Dublin city centre in spectacular fashion to celebrate the patron saint of Ireland.
Get ready to enjoy one of the biggest, boldest parades ever, as well as a lively Festival Quarter, which is home to 12 live music acts across four stages, amazing food and drink, pop-up performances and art installations.
Across the city, you'll find many St Patrick's Festival-supported events, from theatre pieces and yoga classes to walking tours and art exhibitions as part of its One City Festival Programme.

Home of St Patrick Festival
Where better to celebrate Ireland's patron saint than the very place he called home? Armagh and Down are where Patrick founded his first churches way back in the 5th century. And it's here that the Home of St Patrick Festival takes place, with a lively showcase of the best culture, music, song and dance from Northern Ireland.
Highlights this year include music from the likes of Celtic Soul and Niamh McGlinchey, poetry workshops and film screenings, and a wide range of events about St Patrick himself – including walking tours, lectures, and Sunday sessions of live music and dance.
Celebrations around Ireland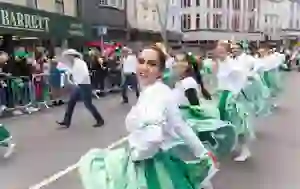 Cork
The "Rebel City" puts on a vibrant show with a parade, live trad and folk music from The Lee Sessions, craft and design markets, and a celebration of Cork's history with guided tours of Blackrock Castle and Cork City Gaol.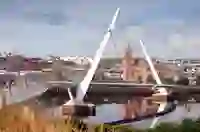 Derry~Londonderry
Spring is in the air in Derry~Londonderry as they celebrate St Patrick with a colourful programme of events including a Spring Carnival parade, street performers, live music, food stalls, and a 24-hour buskathon in Guildhall Square.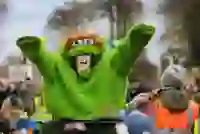 Killarney
Killarney is abuzz leading up to St Patrick's Day and visitors from around the world get to enjoy many of the town's buildings going green and the Big Parade, including groups from Germany, Italy and marching bands from the United States.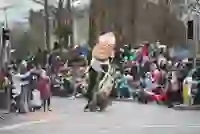 Waterford
Home of the very first St Patrick's Day parade back in 1903, Waterford city celebrates Ireland's patron saint with its inaugural St Patrick's Festival – three days of live music, dance, storytelling, poetry, history talks, tours, and, of course, a parade.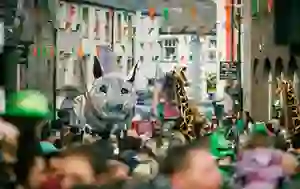 Kilkenny
The medieval city of Kilkenny comes alive during the four-day St Patrick's Festival, which takes place alongside the Kilkenny Tradfest music festival. Expect everything from a spectacular parade to drum dance workshops and the Kilfenora Ceílí band.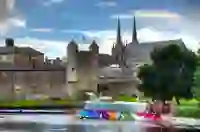 Enniskillen
County Fermanagh's island town celebrates St Patrick's Day with a unique blend of land and water-based activities including a traditional parade featuring vintage vehicles, community groups and lots of music and dancing.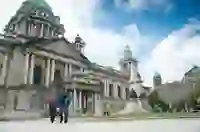 Belfast
There are over seven days of St Patrick's activities happening in Belfast, including oral history sessions, a trad trail and even a concert. The parade on March 17 celebrates this UNESCO City of Music's vibrant music heritage from pop and punk to folk!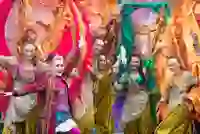 Limerick
The traditional St Patrick's celebrations include a parade, spectacular concerts, family-friendly events, and the 52nd Limerick International Band Championship with 20 bands and over 1,000 musicians performing on Sunday March 19.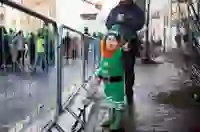 Sligo
Ceoil and craic (music and fun) are on the menu at Sligo's St Patrick's Festival as the town tells the world what's great about this west coast wonder. Expect homemade floats, traditional Irish music hubs, dance acts, and, of course, a stunning parade.