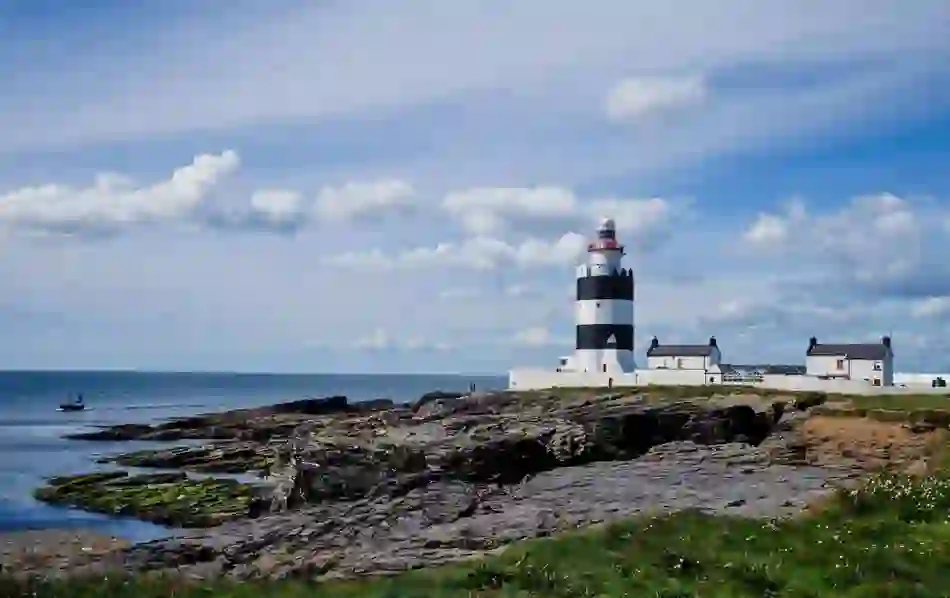 In County Wexford, you'll find 12th century castles right next to modern-day amenities; towns founded by saints and Vikings; and sleepy villages alongside thrilling water sport activities. Welcome to County Wexford, the place where the locals like to go on their holidays!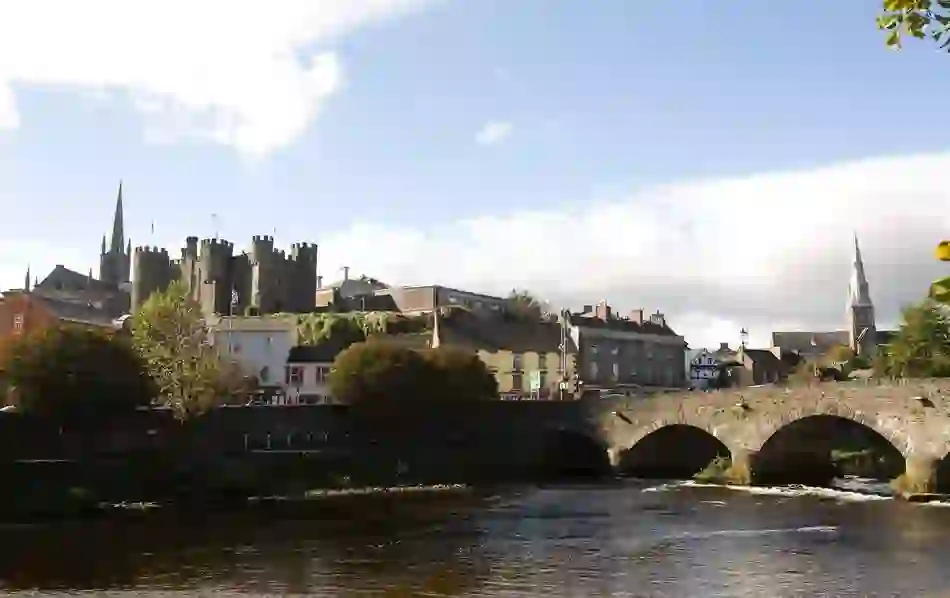 Harbouring history
Wexford is all about heritage. Look at Enniscorthy, which was founded by St Senan in 510AD. It's home to St Aiden's Cathedral, designed by the famous architect Augustus Welby Pugin, and the National 1798 Rebellion Centre – an interpretive centre telling the story of nearby Vinegar Hill, where a rebellion was fought between Irish republicans and British troops.
Due to its prominent coastal location, New Ross was a thriving trading port in medieval times, while Bannow and Baginbun Head were the site of the first Norman landings in 1169.
Wexford town wears its past on its sleeve, with the medieval streets sporting influences from the Viking, Norman and Cromwellian invasions. Highlights include Selskar Abbey, where Henry II spent six weeks of penance in 1172 for his part in the murder of Thomas Beckett.
Make a stop at the state-of-the-art Wexford Opera House in the centre of the town, which has hosted the Wexford Festival Opera here every year since 1951. The beautiful walnut-panelled theatre adds a touch of class to Wexford's take on 21st century architecture.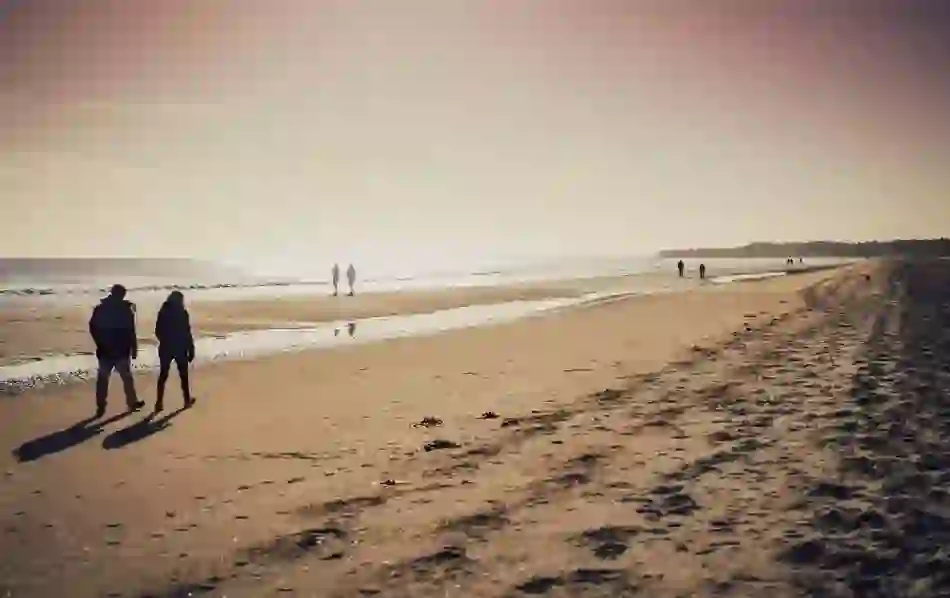 Big screen star
Steven Spielberg chose Curracloe, a Blue Flag beach in the north of Wexford to film Saving Private Ryan (the Normandy landings were filmed around here). It pops up again in the 2015 film, Brooklyn, alongside other locations in Wexford.
Curracloe is not the only star of the show here. Wexford is home to six Blue Flag beaches and they're great places to spend a sunny day (in fact, Wexford is consistently one of the sunniest locations in Ireland!). Fancy something more energetic? Try some of the many walking trails dotted across the county.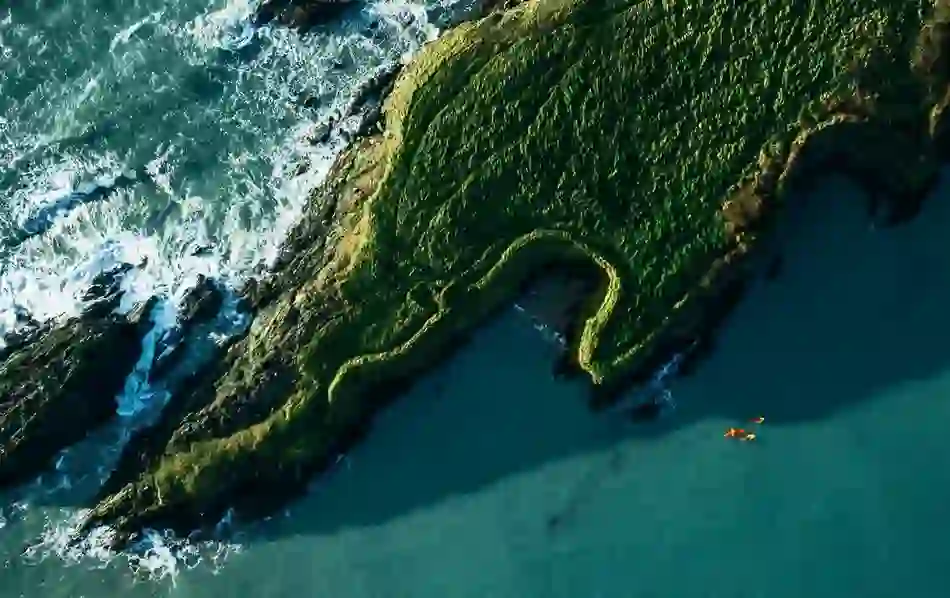 Wexford waters
The Irish Sea has plenty to offer in terms of adventure, with lots of water sports for you to enjoy. You can try the Wexford Kayak Safari based near Wexford town where you'll paddle up the River Slaney. Or go coastal canoeing, stand-up paddle boarding (SUP), or even sea-cave kayaking with The Irish Experience.
Take a trip to the Dunbrody Famine Ship in New Ross and see what the journey and conditions were like for 19th century emigrants to America at the 1840's vessel replica. Once on board, you'll be issued a ticket as if it were 1849, and you'll interact with live actors, or fellow "passengers", while audio accompanies you on your guided tour.
Presidential prestige
Fans of US history may recognise the quays in New Ross where former President John F Kennedy addressed the Irish people during his visit in 1963. And at The Kennedy Homestead you can see where his ancestors lived before they emigrated to the United States.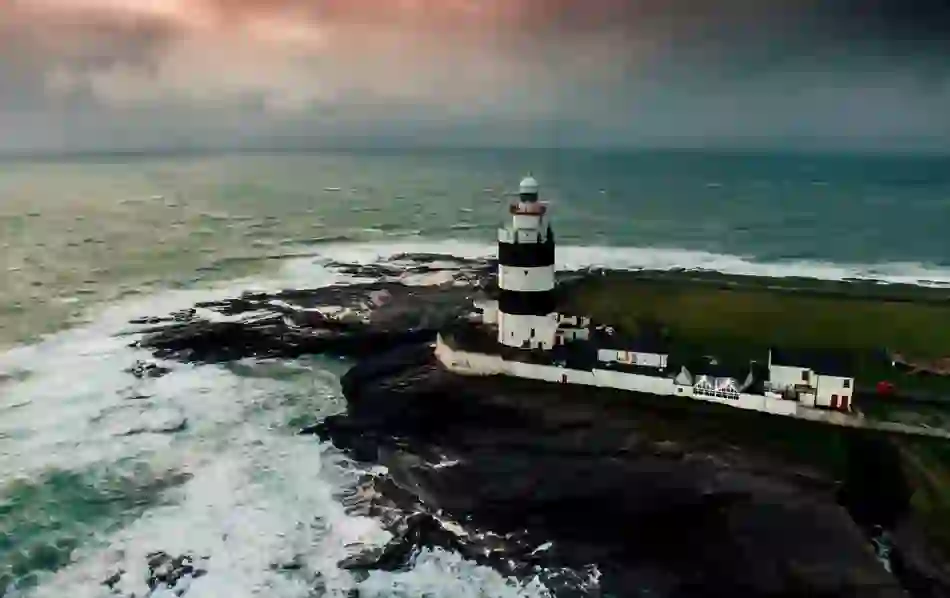 Ireland's Ancient East from County Wexford
Amble along these unspoiled shores as you learn about the fascinating histories of this ancient coast!
Discover more
Wexford's oldest defender
For a drive filled with thrilling views, you can't beat the Hook Peninsula. Here, you'll find numerous historical treasures, including what is reputed to be one of the most haunted buildings on the island, Loftus Hall, and the Cistercian masterpiece, Tintern Abbey.
Then there's Dunbrody Abbey, built on the orders of Strongbow, one of the key figures in the 12th century Norman invasion of Ireland. Explore Dunbrody Castle next door and enjoy the maze, tea room and (if time permits) a little golf at the 9-hole golf course.
The beauty of Ireland's Ancient East doesn't stop however. The highlight of this peninsula is Wexford's oldest resident, Hook Lighthouse. For over 800 years, it has been signalling to ships to steer clear of this rocky coast.
The lighthouse offers guided tours and you can admire this remarkable structure up close by climbing the steep steps of the tower to enjoy the views from the top. Not only will you see ships passing by, but if you're lucky, you may even see some whales!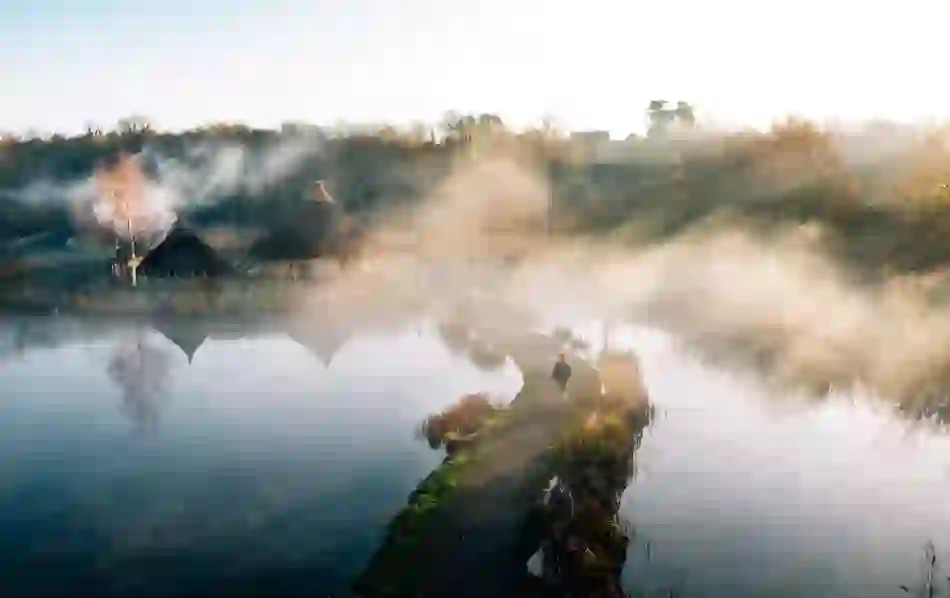 Live like a Viking
Across 40 acres of dense forestry and natural woodlands, you'll find 16 archaeological and historical reconstructions, including a dolmen, a Viking ship and more at the Irish National Heritage Park. Not only that, but you can live like a Viking for the night when you stay at the Ringfort or Viking Settlement here.
Choose a trail to wander and learn all about important eras in Irish history, or go on one of three guided tours which cover over 9,000 years of the island's story. Don't forget to stop by the falconry centre, where expert, Jim O'Connor will talk you through the history and heritage of falconry on the island of Ireland.
You can experience heritage, gorgeous sights, and thrilling adventures on land and at sea all in one day in Ireland's sunny south east!
Want to see more?
Here are some great reads to get you started
County Wexford highlights
Don't miss out on these things to see and do