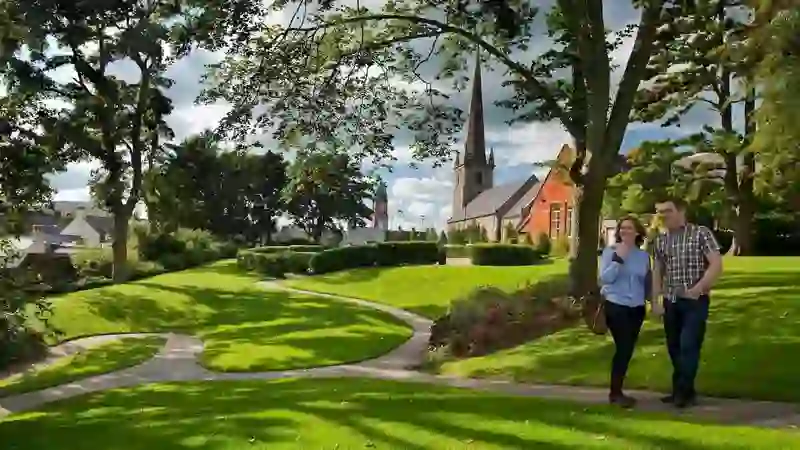 Lisburn
25mins from Belfast City Airport
The old and the new
Lisburn city sits southwest of Belfast, in a green fertile valley just beside the river Lagan. It has the peppy step of a young city, as it received its city's status in 2002 from Queen Elizabeth during her Golden Jubilee Celebrations. And yet its pleasant streetscape has remained largely unchanged since the 18th century thanks to conserved buildings.
Linen is just one part of the tapestry of city life in Lisburn, but it's an interesting one. Favoured by European royalty, Irish linen was the fabric chosen for the napkins on the Titanic, and was even used in Neil Armstrong's parachute! A distinguished history spanning more than 400 years means Lisburn has plenty more stories up its (linen) sleeve for visitors.
City strolls
The city's strollable and car-free city centre is often crowded with shoppers heading for Bow Street Mall and the Georgian-style Lisburn Square. Specialty coffee houses and honest-to-goodness home bakeries, such as Windsor and Jeffers, are great stop-offs long the way, while the Yellow Door Deli is the go-to spot for fresh local ingredients.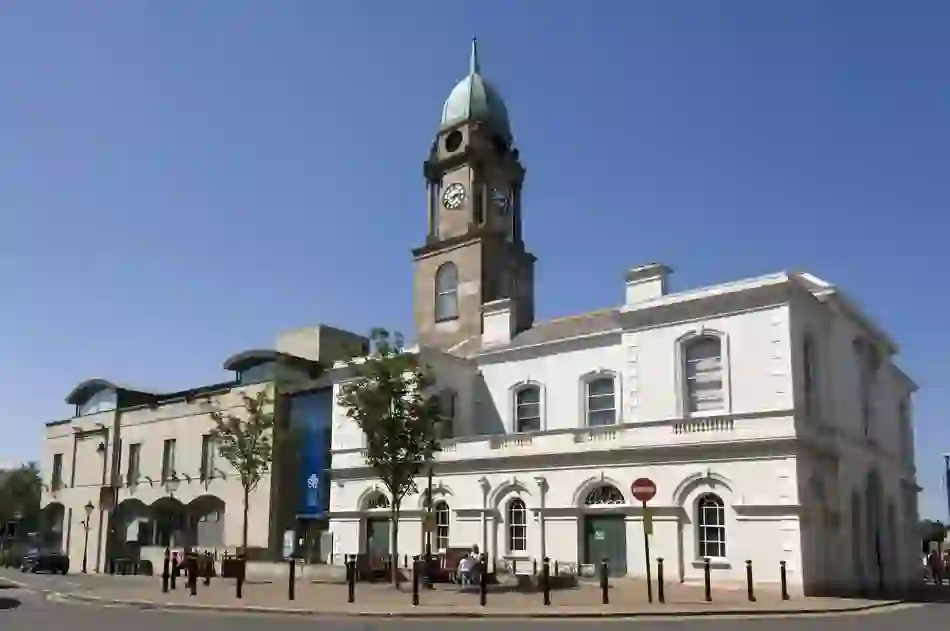 What to do
Of course, there's a lot more to Lisburn than cafés and shops. The city's pretty parks tell the story of the great benefactor Sir Richard Wallace, who donated 50 fountains to Paris and Lisburn to commemorate the ending of the Siege of Paris in 1871. Lisburn also marks the start of the Lagan Towpath: a beautiful, 18km long trail that follows the Lagan river from Belfast to Lisburn – perfect for hikers and cyclists.
Want to discover more about the city's textile past? Then head to the Irish Linen Centre and Lisburn Museum. The linen heyday was the 18th century, when manufacturing was at a peak, and you can learn all about its history here.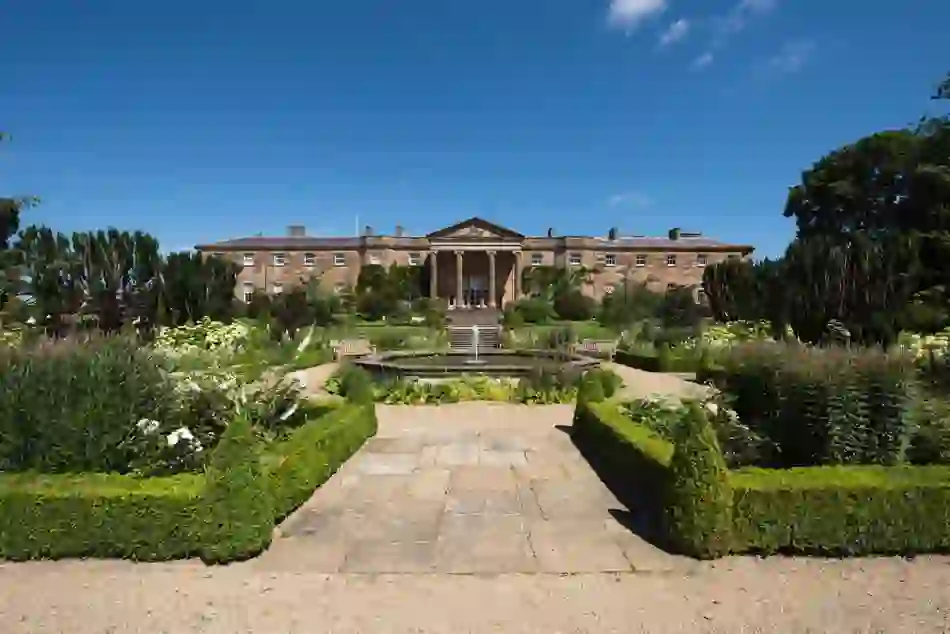 The Royal castle
A short 15-minute drive from Lisburn is Hillsborough village where you'll find Hillsborough Castle, the official residence of the Queen and the Secretary of State for Northern Ireland when they in town. The castle and gardens are open to the public so don't miss the chance to enjoy the elegant State Dining Room and Candlestick Hall.
For true romantics, the castle is certain to delight. If those trees in the grounds could talk, they would undoubtedly whisper about the affair of Edward VIII and Mrs Simpson. Rumour has it they used to sneak down to the local pub in Hillsborough village when they were staying!