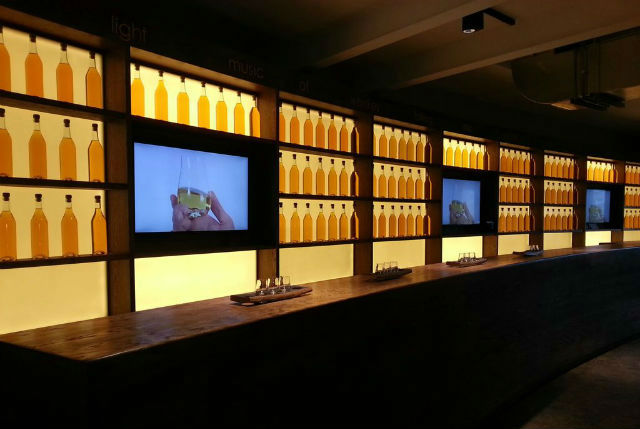 Shortcross Gin, County Down
In the beautiful surrounds of Rademon Estate in County Down, something special is happening. The tiny distillery here is combining old and new technology to create a unique brew – the delicately crafted Shortcross gin. Made in small batches in a copper pot still, the brewers keep their final recipe totally secret, but combine gin staples like juniper and cassia with local elderflowers and sharp green apples. Book ahead for a tour and a taste on the estate.
Jameson whiskey 
It all started in 1780 for Jameson whiskey – the master distiller known as John Jameson, after much experimentation, finally settled on triple distillation as the magic number for his now legendary drink. Aged in oak barrels for over three years at the very least, Jameson is, for many, the final word when it comes to Irish whiskey. But what many don't know is that the father of Jameson was actually Scottish! Almost single-handedly, he changed Scotch whisky in to the now revered Irish whiskey – and yes, it deserves that extra 'e'! Take a tour of the distilleries in either Cork or Dublin, and see what all the fuss is about.
Beamish stout 
Now this is a totally Irish brew! Beamish was founded in Cork by a pair of merchants, Richard Beamish and Richard Crawford, in a Tudor-fronted building in the city centre. While it's no longer brewed in the town house, the iconic drink still has a home in the city. If you've never tried it, you'll have to get to Ireland in order to sample this stout, which tastes almost chocolate-y – it's sold exclusively in pubs on the island. But we promise, the trip is worth it.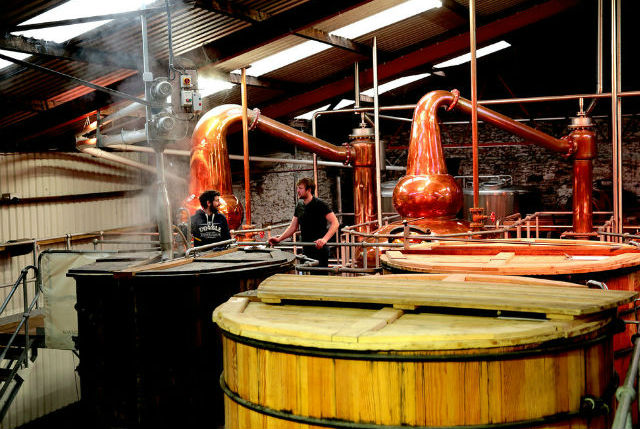 The Hilden brewery
Ireland's oldest independent brewery, Hilden makes its home in Hilden House, the former home of the Barbour linen barons, which has played host to William Wordsworth and King Edward VIII over the years. Today, the magnificent estate creates a whole host of marvellous craft beers, and continues to innovate with bold flavours and delicious new brews.
The Dingle distillery 
The Dingle distillery is one of the newcomers to the scene, but boy, have they made an impact! Three independent brewers, Oliver Hughes, Liam LaHart and Peter Mosley, came together in 2012, and started brewing and bottling their own whiskey. Now, they're producing whiskey, gin and vodka, with copper pot stills and swan neck pots, kick-starting a revolution of small, artisinal brewers across the island of Ireland.
Poitín
Otherwise known as Irish moonshine, poitín (pronounced "potcheen") was commonly distilled illegally in backyards around rural Irish neighbourhoods – typically in one pot with potatoes, sugar and yeast, resulting in an alcohol content of up to 90%! Most families recipes for poitín will never be revealed, but if you want to sample it while you're here, you won't have to dig up the spuds or risk breaking the law. Legal since 1997, the poitín you can find in Ireland today is much smoother and more palatable to drink at around 40-45%. Check out Glendalough Poitín, Ban Poitín or Micil Irish Poitín, all delicious and on the right side of the law!