Powerscourt Estate
45mins from Dublin Airport
Stand at the upper stone terrace in Powerscourt, and a view of epic proportions unfurls before you like an 19th century painting.

Overlooked by the Great Sugar Loaf mountain and designed in the 19th century by the architect Daniel Robertson, the exquisite green terraces cascade down to Triton Lake, dotted with lily pads and framed by a striking pair of winged horses.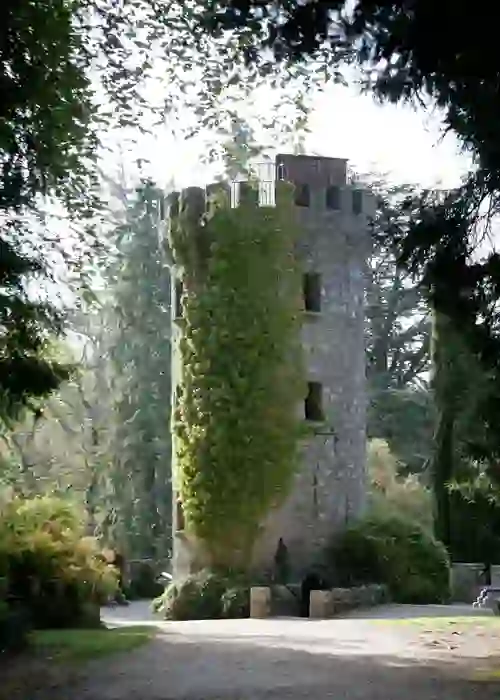 When Powerscourt House was completed in 1741, it was praised as possessing the "massive dignity of a great Italian Renaissance villa", but it is the gardens that really make this place special.
Powerscourt has its own whiskey distillery on the Estate – it's most famous brand is Fercullen

Did you know
Lush, playful and enchanting, it's easy to spend hours wandering through the pagodas of the Japanese gardens to the wooded valleys and pet cemetery, which sits in a quiet part of the estate surrounded by roses and rhododendrons in summer. And if you're hungry after all that exploring, head back up to the house for cakes, salads and soups in the Avoca Restaurant and Café with views across the gardens to the Sugar Loaf Mountains.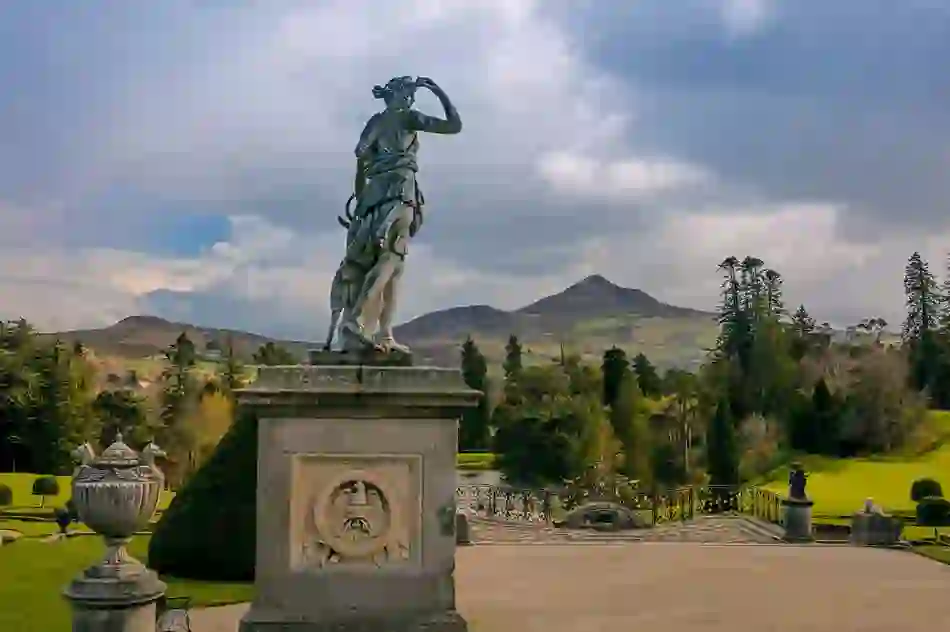 Powerscourt Waterfall
Set in a glorious valley cradled by Djouce Mountain and the Great Sugar Loaf, Powerscourt Waterfall is the very epitome of wild, natural beauty. Located about 6km away from the main estate, the waterfall is the highest in Ireland at 121m and has drawn visitors since the late 18th century. Admiring accounts of its grandeur still ring true today – it's simply wonderful. Walk the woodland pathways and you'll be surrounded with birdsong, and may even spot a Sika deer or red squirrel. Or simply sit at the water's edge as it gushes down river over rocks and stones. It's a popular spot for both picnics and barbecues, and there's a small kiosk selling snacks and treats at the weekends and all week in the summer.
Where to eat, drink and stay
Powerscourt Estate is accessible on day trips from Dublin, but to get the most out of the area, it's best to stay here. To really be in the thick of it all, a great choice is the Powerscourt Hotel. Set on the estate and boasting beautiful rooms and a luxurious spa, the hotel is a popular spot for everything from afternoon tea in the Sugar Loaf Lounge to fish and chips in the trad-style pub McGills.
A good alternative is to base yourself in the charming little nearby village of Enniskerry – a prime spot from which to visit the very best that County Wicklow has to offer. Here you'll find the friendly Enniskerry Inn, which also has a great restaurant, as well as the country house Summerhill House Hotel. If you're hungry, Emilia's offers excellent Italian pizza and pasta, and local favourite, Poppies, which has delicious homemade breakfasts and lunches.