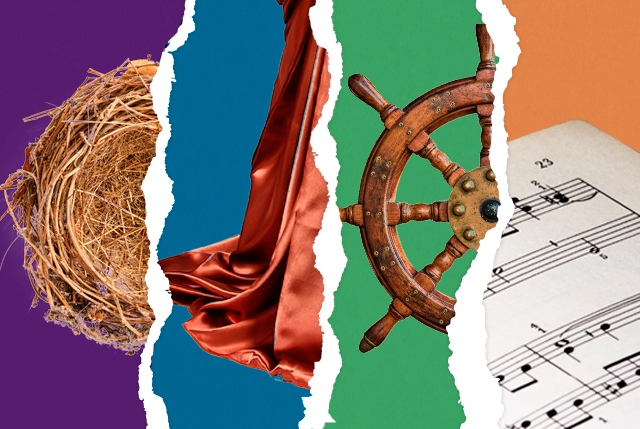 6. St Brigid, County Kildare
St Brigid is Ireland's second saint, as well as the patron saint of healers, nuns, babies and fugitives. She is associated with County Kildare, where she is said to have founded a convent. The story goes that she asked the selfish King of Leinster for as much land as her cloak would cover. Lo and behold: her cloak magically spread to cover many acres of land. St Brigid 1, King of Leinster 0!
5. St Oliver Plunkett, County Louth
When it comes to grisly relics, St Oliver Plunkett's preserved head in St Peter's Church Drogheda is right up there. Ireland's youngest saint, he was martyred in the 17th century and canonised only 40 years ago. Hanged for treason in 1681, Plunkett was hung, drawn and quartered, but his head was rescued by his friends after being thrown in the fire, and now sits in a gilded shrine. Look closely and you can still see the scorch marks, while rumour has it his ghost haunts the church.
4. St Columba, County Londonderry
St Columba, the patron saint of County Londonderry, is something of a 6th-century Ed Sheeran; some of the oldest Latin hymns we have are said to have been composed by him. But his strangest feat? Legend has it that St Columba was told by voices from God that he could not complete his first monastery until a living person had been buried in the foundations. His friend Oran volunteered, and was buried alive for his loyalty!
3. St Brendan the Navigator, County Kerry
Before there was Christopher Columbus, there was St Brendan the Navigator, who is said to have discovered America 1,000 years before Columbus. The intrepid St Brendan undertook an epic journey from the shores of County Kerry to try to find the Garden of Eden. He encountered (amongst other things) sea monsters and magic islands. Though he didn't find the garden, we're sure his ocean-faring tales were something special.
2. St Kevin of Glendalough, County Wicklow
A hermit who lived at Glendalough for seven years, St Kevin is Ireland's answer to Dr Doolittle. According to legend, Kevin sat so still for so long that animals and birds began to gather around him, with one bird going so far as to nest in his hand. You can visit the place where he sat, St Kevin's Bed, in County Wicklow.
1. St Columbanus, County Fermanagh
While pregnant, the mother of this future saint was told she would give birth to a "remarkable genius" – and she did. St Columbanus was a bear-taming, miracle-performing man who became the patron saint of motorcyclists. He studied at Lough Erne, County Fermanagh and Bangor Abbey, County Down, before travelling across Europe.