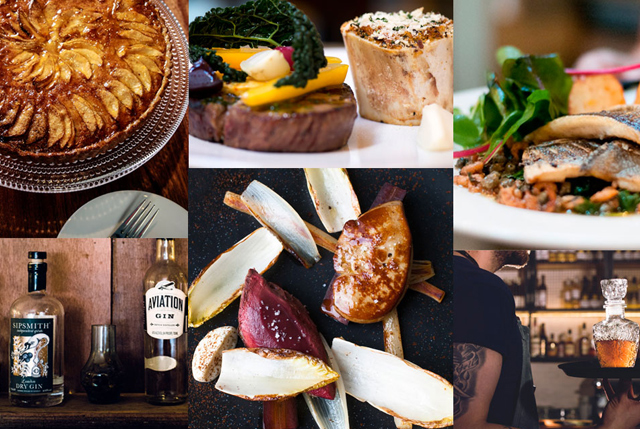 5. The Ulster Fry
This isn't just breakfast. This is one of the most delicious, most tasty, most satisfying breakfasts you're ever going to eat. A morning delight that will set you up for the whole day: we're talking eggs, potato farl, sausages, bacon, black pudding and tomato. And the secret to its incredible taste according to James Bell, head chef at George's of the Market is to cook it all in the one pan.
4. Titanic Tastes
Belfast's most famous visitor attraction is most definitely Titanic Belfast, and if you want to take things further after visiting, you can enjoy some unique Titanic dining experiences. First up, it's the Titanic Menu at Rayanne House guesthouse where you can dine on a recreation of the last menu served to first-class Titanic passengers. At Titanic Belfast, why not relax with the Titanic Sunday Afternoon Tea by a replica of the Grand Staircase in the Titanic Suite, or dine on Titanic-inspired heritage dishes in Bistro 401.
3. St George's Market
A good market reflects a city's attitude to its food and St George's Market is one of the best around. Step inside on a Saturday and you'll be bowled over with the incredible array of local produce. The sights, sounds, smells and tastes of this place puts it up there with the best on the planet – it's like an endless gastronomic adventure.